Bob Hoskins Height
5ft 4 (162.6 cm)
British Actor, best remembered for appearing in films such as Who Framed Roger Rabbit, The Long Good Friday, Hook, Mona Lisa, Super Mario Bros and Mermaids. He once mentioned
"I'm 5 foot 6 and cubic, and I look like the back of a bus."
, which at least was a bit more believable than what he claimed in the late 1970's:
5 feet 8 inches
.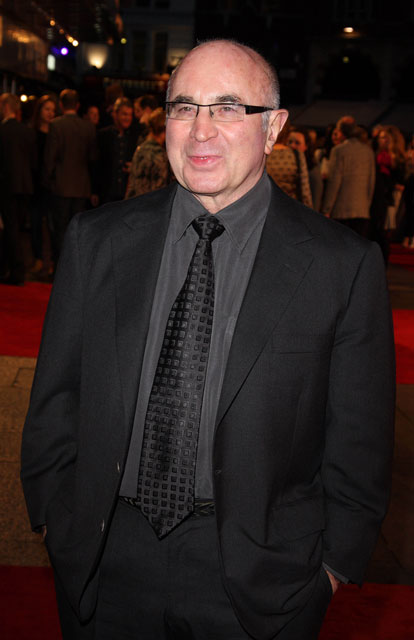 Photos by PR Photos
You May Be Interested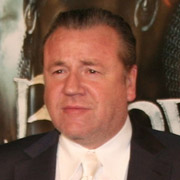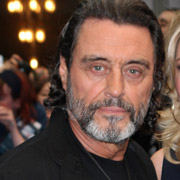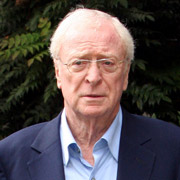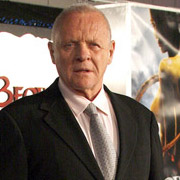 Add a Comment
34 comments
Average Guess (10 Votes)
5ft 4.45in (163.7cm)
Mr S
said on 12/Oct/18
Hi Rob, hope you're well. Just to clarify, is 5'4 Hoskins peak height or do you think he was slightly higher in his prime?

Editor Rob
It's arguable he might have hit 5ft 4 and change, but I wouldn't go with 5ft 5-6.
Littlelee168cm
said on 11/Aug/18
Rob do you reckon by the time he was in the film doomsday he may have shrunk to under 5ft 4 as he did look a lot shorter than rhona mitra

Editor Rob
I'm not sure he was much less than 5ft 4 by then.
Ian C.
said on 2/Aug/18
And now, in the service of questionable taste, I want to inform everybody that can google up "Bob Hoskins nude," and get a few hits. Bob was a gifted guy, his height notwithstanding, and he wanted you to know. I'm kind of sorry I looked but the opportunity presented itself and I gave in.
This must be a short guy thing. There is probably a mathematical function correlating height to a compulsion to pose for photographs without wearing any pants, and it's an inverse correlation.
Sandy Cowell
said on 10/Jul/18
I saw Bob in an episode of 'The Street' last night and it was absolutely brilliant! Bob played the part of a pub landlord called Paddy, who crosses the local drug dealer by banning his son for smoking in his pub's toilets. The hardened criminally-minded and much younger, taller and more threatening drug dealer wants him to scrap the ban the following day or he will beat him senseless, but Bob's landlord doesn't want to back down.
He does have the last laugh though, even though none of the locals but for Timothy Spall - who can't fight to save his life - want to muck in and defend him.
You don't get a really good opportunity to check out his height until the end, when, dirty deed done, all the cowardly locals reassemble in the pub. They are all taller than him, but he proves braver than the whole perishing lot of them!
I can believe 5ft4.25 for him, the year being 2009 and Bob sadly nearing the end of his life but he, in usual Hoskins fashion, didn't need a tall height to be a tough nut - ever!
Mr S
said on 12/Apr/18
I think 5ft 4 is accurate, 5 ft 4.25 maximum. However Bob is proof that short stature is no big deal. He was a talented actor and very intimidating in the long Good Friday, despite being the shortest man in the film. Seemed a nice, genuine guy but as Sandy said not a man you would want to mess with!
Sandy Cowell
said on 25/Jan/17
This is one short guy that no one would have fancied getting on the wrong side of! I was of the opinion that he was 5ft6, though that was probably in his younger years.
Bob could turn his acting skills into any form of drama. He was smashing and comical in the very novel cartoon/real people production 'Roger Rabbit', imposing and frightening in 'The Long Good Friday' and sensitive and sweet (ish!) in 'Mona Lisa'.
Bob is the very best example of a shorter Englishman who commanded respect that I can think of at this moment in time. His legacy lives on in his films!
josh jeffords
said on 5/Nov/16
Short but good actor had a great voice took command onscreen good or bad guy.
I would have bought 5. 5 maybe 6 short but doesnt appear that short thats smaller than the radcliffe kid.
Rip damn that Pneumonia sh!t will kill ya
John Cena
said on 26/May/16
Fake: 170
Real: 162
Matthew190
said on 26/Aug/15
Hmm I could believe 5'4.5" for him in his day actually.
teej
said on 1/May/14
5'4 seems accurate, short in stature, but he always had a dominant role, brilliant actor! R.I.P.
Arch Stanton
said on 1/May/14
Agreed, RIP Bob. Loved him in The Long Good Friday in particular.
Ian C.
said on 1/May/14
I was a big Bob fan. Hoskins never in any of his movies pretended to be tall. In The Long Good Friday, his character Harold Shand is meant to be shortest man in the movie, and a subtle comedic effect is produced in the way he dominates everybody else in the movie. The in-your-face confrontation with the tall smug Mafia guy in the second last scene wouldn't be nearly as compelling if Hoskins had not been so short.
JD183
said on 30/Apr/14
Had no idea he was a shorter fellow. Carried his height very well.
REMEMBER ME EDDIE!? WHEN I KILLED YOUR BROTHER, I TALKED. JUST. LIKE. THIIIIIIIIIIIIIIIIIIIIIIIIIS.
the shredder
said on 30/Apr/14
RIP , Loved this guy. Rob , was 5 '5 possible peak?
[Editor Rob: 4.5 might have been]
Sam
said on 30/Apr/14
So sad to hear of his passing. He was excellent in many films. Hoskins was basically a Cockney Edward G. Robinson, although a short guy, he was a badass.
Tommo
said on 30/Apr/14
Great actor, RIP. Had no idea he was this little, never came across that way when he was playing cockney gangsters.
jordydecke
said on 1/Jan/14
can look 6 foot at times.
Bakura
said on 17/Jul/13
Rob, a peak height needs to be added. 5'4 nowadays, maybe, but he looked 5'5-5'6 range in his heyday for sure.
Maximus Meridius
said on 4/Sep/11
Rob is it possible he was 5ft 6in when he was younger.
[Editor Rob: I don't think he looked that tall, but maybe he could have been over 5ft 4 peak]
Lenad is sexy
said on 22/Feb/11
that 5'6 is a joke. I just watched heart condition and i personally think hes closer to 5'3. Look how short he looked in that movie!
Lenad
said on 7/Apr/09
He looks 5ft4 or 5ft5. I'm also pretty certain he is a smoker. Listen to this guys voice!
BerryRed
said on 22/Oct/08
Hoskins is a legit 5'6". True, he's shorter than Jet Li, but not by the full two inches that people are claiming, moreso by .5 (plus, he had bad posture in several scenes with Li in Danny the Dog). Li is slighty over 5'6".
Click Here
guyfrommars
said on 10/Oct/08
Hoskins played 5'3" Kruschev in "Enemy at the Gates".
TiggerLover
said on 13/Aug/08
He's not 5'6 because Jet li is 5'6 and jet was about 1 inch taller than him in the movie unleashed.I would say he was 5'4
Chris N.
said on 15/May/08
When watching "Who Framed Roger Rabbit" you see Joanna Cassidy towering over Bob Hoskins. It could also be the heels that she wore in the movie.
sam
said on 13/Aug/07
Is there a possibilty, Rob, that he was more 5'5" when younger and has shrunken to 5'5"? This may be a case that needs a peak height/current height listing...
Chris
said on 1/Aug/07
i think 5'5, i just watched the long good friday and he is about the same height as helen mirren when wearing high heels.
Jason Donovan
said on 27/Apr/07
I dont understand how he could be 5ft 6 after looking at him next to Jet Li who is 5'5-6 so I think 6ft 4 is right.
Editor Rob
said on 7/Dec/06
Once said he didn't realise how short he was until he worked opposite the 'statuesque' Cher in Mermaids...
the shredder
said on 31/May/06
rob, how come you never gave him a peak height? this guy can be more then 5'3-5'4 today.
tgri
said on 28/Feb/06
rob, do you buy his clame of 5'6? i don't .. if you look at recents pics he looks 5'3ish .
[Editor Rob: no, he doesn't look 5ft 6, last film I saw of his was Danny the Dog, and the kind of 'slouching' jet li did look a little taller...]
ColinG
said on 25/Jan/06
Hell, I'm confused too, Raymond! Are you sure you're talking about the same person? I don't know how many inches qualifies as "towering" over someone, but lets be stingy and say merely two. Assuming Mr H's true height is about five five, even my poor arithmetic says he'd have to be wearing SEVEN INCH lifts!! Are you suggesting he's borrowed some ultra high-heels from a drag artist?
[Editor Rob: probably mixing the guy's name up or having a laugh...check out unleashed to see how short hoskins is...even beside slouching jet li]
Raymond_u_k
said on 21/Jan/06
I'm confused about Bob Hoskins' height stated here as 5ft 4.5 in. I have worked at Heathrow Airport and spoken to him on many occasions as he was boarding the aircraft, and he TOWERED above me and I am 5ft 10. Does he wear lifts even on holiday ? Well he wasn't on a box I can assure you.
CelebHeights Editor
said on 26/Sep/05
Theatre Week, 1996 claimed,
"I'm 5-foot-6 cubic"
. This guy looked short opposite Jet Li in Danny the Dog!