Boy George's Height
5ft 11 (180.3 cm)
English Singer, from the band Culture Club. In the book Changing Room, it gives a quote by Boy
"I'm 6 feet.
but in 2002 said
"I'm 5ft 11ins."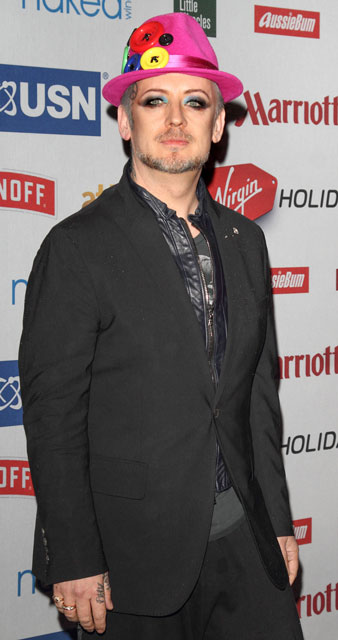 Photos by PR Photos
I'd like to have longer legs. A couple of inches would be great. I'm six foot but I have a long body and short legs. More in proportion would be good!
You May Be Interested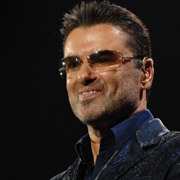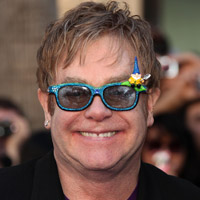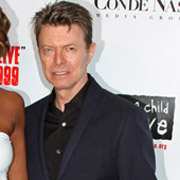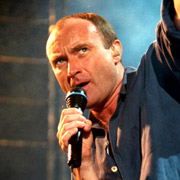 Add a Comment
47 comments
Average Guess (16 Votes)
5ft 10.27in (178.5cm)
Slim 6'1"
said on 20/Sep/20
Sometimes bigger doesn't equal better, 5'10" is a great height
Slim 6'1"
said on 20/Sep/20
A small fraction under 5'11"
Slim 6'1"
said on 20/Sep/20
Same height as George Michael and David Beckham; 179cm
Slim 6'1"
said on 20/Sep/20
Leo and Brad would edge him out
Slim 6'1"
said on 20/Sep/20
5'10.75" just a bit overlisted
Miss Sandy Cowell
said on 15/Jun/20
💝🎂🎶 Happy Birthday Boy George! 🎶🎂💝
A Very Happy Birthday to Boy George, who celebrated his 59th Birthday yesterday. I hope he had a lovely day! XXX
5ft11 😁👍🎉
💝🎂🎶🎉💝🎂🎶🎉💝🎂🎶🎉💝🎂🎶🎉
Miss Sandy Cowell
said on 14/Jun/19
🎁🎂🎶 Happy Birthday Boy George! 🎶🎂🎁
Have a great time today George.
I remember the Culture Club hits well - my brother bought one, thinking Georgie Boy 🧑 was a Georgie Girl! 👧
I always thought he was a convincing 6ft, especially when he appeared on an edition of 'That's Life' to please a young fan and stood with Esther Rantzen, who I'd read was 5ft4 back then.
I can't go lower than 5ft11.
🎈🎉🎈🎉🎈🎉🎈🎉🎈🎉🎈🎉🎈🎉🎈🎉
Mr Rashid2
said on 3/May/18
I thought this guy was way shorter than 6 foot, more like 5'8-5'9 range.
Gracian
said on 29/Apr/18
Hi Rob, I recently found out from my parents who Boy George is and I think it's worth updating his page. Today, when I am over 50 years old, I think he probably loss some height, please look at his photos with Elton John, Hozier, Lewis Hamilton and Adam Lambert:
Click Here
Click Here
Click Here
As for his peak height, I think that based on his own two statements, you can argue about 5'11.25" when he was young, please Rob, look at his photos with George Michael (who had thicker hair), Kylie Minogue (which can be 5'0.25"), Enrique Iglesias and Kelly Rowland:
Click Here
Click Here
Click Here
Click Here
Click Here
I think that in the power of life he was not lower than 5'11" but today it seems that he really lost a little height. Besides Rob, I suggest you add Boy to the pop singers category and add some photo on his page. Please Rob, read my comment.

Editor Rob
He could have lost a bit of height, but he appeared on an episode of A-Team and I can't see him looking 6ft back then, I think 5ft 11 was more believable a range.
Tallish89
said on 27/Mar/18
@Craig
He's 5'11 and you say he is 5'7?
rofl
Canson
said on 23/Oct/17
5'10. Not as tall as George Michael even
so
said on 8/Jun/17
He looked quite small next to Raupaul, I'd say 5'10.5 at most...
Sandy Cowell
said on 16/Mar/17
I like Boy George for his openness and honesty!
The first time I realized how tall he was, it was on a programme hosted by Esther Rantzen. A little girl was a huge fan of his and suddenly he came up from behind her and lifted her up! He also stood with 5ft4 Esther, towering over her.
In his younger days, I completely go along with his being a full 6ft and now it makes sense for him to have dropped a bit as he's 56 later this Spring. I shall put 5ft11, which he openly admits to! I don't think he'd exaggerate his height - not this one!
GP
said on 3/Feb/17
On Celebrity Apprentice he doesn't look over 5'10". And if I remember correctly he was about the same height as Will I am on UK voice. Will is under 5'9". Maybe the measurement included his hair?
Craig
said on 5/Oct/16
My mate who is 5"11 met him the other day, seen pic & my mate said he is short; judging by the pic I seen I'd so no more then 5"7
Barney
said on 16/Aug/16
Saw him at a record company party in NY in 1997- I remember him being a bit shorter than me- I'm 5' 11.5. He was a bit heavier at that time. He may have been slouching or looking down which made him appear shorter. I don't want to damage my credibility by estimating his height but I know for sure he was a bit shorter than me.
Scott
said on 2/Apr/16
He doesn't look this height on The Voice next to Ricky Wilson or Will I Am. Closer to 5'9 I would say?
MD
said on 29/Feb/16
With 5'7.5" Lewis Hamilton:
Click Here
Can't really tell if Hamilton has a footwear advantage or not. Other photos show his shoes, but not George's. Either, it wouldn't be enough for George to be 5'11".
Danimal
said on 12/Nov/14
Dexedrin says on 29/Jul/13
he's a big guy.
He's lost a lot of weight (almost 70 pounds). Somewhere between 5'11" and 6'0" in the 1980's/1990's.
Mediaman
said on 21/Oct/14
I knew him on a daily basis for a while on Taboo. Lovely human being and big heart. He's around 5ft 9ins. Sorry but it's true. However truly beautiful person inside and out. A kind and fierce spirit.:) PS: His mgr Tony is 5ft 5ins but larger than life personality
Dexedrin
said on 29/Jul/13
he's a big guy.
Ted
said on 15/Sep/12
I thought about 5.10.5
And Marilynn his friend 5 10
In 85
jdohe
said on 6/Dec/11
I thought Boy George was taller than that. I suspect that he is giving his REAL height without shoes on. I would love to see him stand next to Tom Cruise and see Tom try and explain why Boy George is so much taller..heh. I wonder if anybody ever had a real fight with B.G. because his dad was a profesional boxer and B.G. is an amateur boxer. He could probably kick the ass of just about any other pop star.
Greg
said on 15/Aug/11
i met him in 2009 after his club launch at Camden's Proud Stables. He seemed about 5ft 9.5/5ft10. I'm a weak 6ft 1 btw. He was a nice fella as it goes.
Rampage(-_-_-)Clover
said on 14/Jul/11
Saw the music video for Culture Club's "Do you Really Want to Hurt me?" and he looked taller than most of the people. Rob, is there a chance Boy George was taller than 5ft11 in his youth?
Irshgrl500
said on 17/May/11
Phil, George is definitely not over 6 feet but regardless of whether you have met him, I think he's closer to 5'11". He's not 5'9". And Frank, is rarely correct. He's too emotional with his answers, I am still not sure why he's so negative.
abezyan
said on 22/Jan/11
yeah because when you get older like in your late 40 I guess U shrink A Little
Luke Smith
said on 13/Jan/11
He's 6ft 4" with his boots on!
laura
said on 25/Feb/09
i always heard he was 6 ft even.dont know for sure though. he looks like he has a very long midsection though.
T.J.
said on 3/Feb/09
peak of 6'.
My uncle who is 6'2" has a picture with him and Boy George is taller than 5'11" in it. He's also wearing slippers. (pink slippers) lol
Hugh
said on 17/Jan/09
Well he's behind bars yet again.
Ry
said on 14/Jan/09
people shrink as they age (he still looks pretty tall). and looking at some pictures of him in the 80s standing next to Jon Moss and the others it's quite possible that he was that tall.
Hugh
said on 6/Jan/09
182-183cm maybe.
Ted
said on 14/Nov/08
No I'd say 5'10 I'm 184 approx evening.
I was suprised, as I heard an interview where he commented on people being suprised he was so tall.
But he is about 5'10. And the same with his friend marilyn. 'Body of Tarzan and face of Jane'. Used to come to Gay night Thursdays at Hippodrome.
Kyle
said on 10/Nov/08
i always heard he was 6'0"
rollabluntcallitaftermath
said on 28/Jun/08
boy george is like 6'1, yall
Hugh
said on 25/Mar/08
Towered over Mr.T in the A-Team. So he's at least 6ft.
Hugh
said on 19/Mar/08
My brother met him on the set of one of his music videos back in 1982 and he claimed he was 6ft1-6ft2. My brother is 6ft3.5 and said he only appeared 2inches shorter. It's load b.s though. He probably wore super lifts if he looked that tall.
Elio
said on 20/Dec/06
I vaguely remember him being noticeably taller than Mr. T when he guest appeared in the A-Team.
ted
said on 17/Dec/06
I met him once when I was bouncing. He must be 5'10 maybe 5'11 at most ( 1986)
TheMan
said on 11/May/06
He actually looked no more than 5,10 on the jhonathon ross show. If ross is 6,1 goerge who had chunky trainers on was no more than 5,10 possibly 5,11 at a push. If anyone saw that, thats proof alone he's not even close to 6foot.
Glenn
said on 10/May/06
Seemed at least 5-11 to me.and very moody.
Dave
said on 9/May/06
George I worked with in his show Taboo and know his manager Tony very well, George is around 5ft 9.5 ins to 5ft 10ins tops but is one of the nicest guys you could ever meet!
Anonymous
said on 4/May/06
He actually is 6 feet tall. Or at least appears to be in person. In photos he looks shorter.
Sakanna
said on 13/Apr/06
He IS 6' tall. I have met him at a South Beach restaurant called "Il Paparazzi" (I waited tables there) and I am 5'11" and he was barefoot and we were the same height.
Glenn
said on 11/Apr/06
Yes,both more like 5-11.
clad-in-black
said on 11/Apr/06
haha, boy george! erm ya 6 ft. but no seriously? hope there'll be photos to back that up anyhow. but he's older now probably shrunk as well.
karma karma chameleoon
[Editor Rob: no idea if Glenn has been snapped with the Boy George or not...actually Glenn, you ever met Boy George or George Michael?]