Brahim Takioullah's Height
8ft 1 (246.4 cm)
Moroccan celebrity and curently the second tallest man in the World. He says on his site, "Measuring 2m46, I am indeed the second tallest man in the world"
You May Be Interested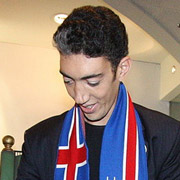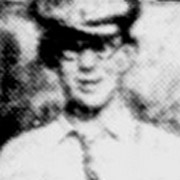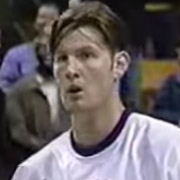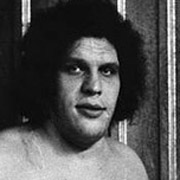 Add a Comment
45 comments
Average Guess (44 Votes)
8ft 0.83in (245.9cm)
Chris Junior Hernandez 1990
said on 3/Dec/20
Imagine a whole bunch of 6'7-6'8 guys standing next to Brahim and all would look like average height grade 4 middle school kids standing next to a quite tall basketball coach. I mean the feeling is there. Lol..
Rajiv roy
said on 2/Nov/20
@ Yao 7-8, satnam singh is not 7 foot 2. That pic with khali has 8 degree camera tilt on satnams favour.
Matt logan
said on 17/Jun/20
Robert wadlow was 8'11.09" and
John rogan was like 8'6" to around 8'8"
Chris Junior Hernandez 1990
said on 27/Apr/20
Why is people forgetting 7'8 George Bell existence? The guy is a former basketball player and stand over 7'7 and currently the 2nd tallest man in the US. He should worth a page by Rob.
Hanov
said on 14/Mar/20
Brahim said in Thetallestman's website (interview's section) that he is 8'1 counting the corvature, he isn't 8'1 barefoot.
There is other tall guy, Morteza Mehrzad who was measured for TheTallestman.com at 246 cm and other sources listed him at 247 cm.
Daycringeothon
said on 22/Nov/19
Nippu on the Robert Wadlow and Sultan Kosen pages already said Brahim is 7'9.5"-710" standing regular posture. 8'1"-8'1.5" lying down posture. Averaging his heights he's around 8'1".
Hahawhatsmyname??
said on 19/Nov/19
Rob what do you think Chinese giant Zhang Juncai who is 7-11 and 1/3 (242cm) compare to him ?? And is Zhang the 4th tallest man in the world right now ??
Who's looks taller in your opinion ?? Zhang seems to have a higher shoulder without neck and Brahim is the opposite with long neck......do you think Brahim stands a full 8-1 with his normal standing height ?? I feel he's maybe a bit less in normal standing pose than his measured 8-1 right ?? What do you reckon ??

Editor Rob
I don't see why Zhang isn't almost 8ft...if he could actually stand tall. His body probably loses 3-4 inches in posture, so his actual measured height may well be that claimed figure.

He's no Leonid Stadnyk, that's for sure!
mrtguy
said on 21/Sep/19
Rob, how long does his head look..13 inches?

Editor Rob
Sometimes the problem with comparing heads of very tall guys is they are farther away in photos than the shorter people, so their head size (in the photo) might be reduced a bit. 12 inch range is possible
Jonas 6'2"1/8
said on 2/Aug/19
In one of the videos in Arabic he said he then measured his length in the hospital and found that his length is 2.48 meters
Chris Junior Hernandez 1990
said on 2/Jul/19
7'8 George Bell should be worth added a page, he was the tallest american before Igor Vovkovinskiy who was originally from Ukrainian.
mrtguy
said on 27/Jul/18
Rob, you think this is a good picture for his page for his page, I mean it is best comparison of him next to the "Worlds Tallest Man" right??
Click Here

Editor Rob
I can't just add any photos.
mrtguy
said on 8/Jul/18
Rob, out of curiosity why did you take way the picture of Brahim on this page??

Editor Rob
I had to get rid of the embeds from Gettyimages.
mrtguy
said on 6/Jun/18
Brahim has the hairline of a boss and looks genius
Anonymous
said on 28/Dec/17
Brahim takioullah is 7' 8½"
bez
said on 26/Oct/17
Click Here
Here is Porzingis saying he is 213cm, he also made a declaration after his draft saying he is 221. He started to play in New York around 2015-2016 so the same year of the video.
Click Here
Here is him with 6'5"5 (predraft)Sasha Vujacic
Click Here
here is Porzingis with Raimonds Vejonis. Don't have any data for him but here is him with Obama
Click Here
He can look like a nice 6'2 even if he looks taller than president of Azerbaidjan who claimed 6'2 himself
Thanks to him you can also have a proof that Sabaunis never was 221 cm, or anything.
So you can't give him more than 216 cm
bez
said on 26/Oct/17
Click Here
Brahim with 5'8 (172-3) Julien Lepers and 6'7 (2m00 according to most websites) Alphonse Proffit. There is more pictures on Proffit Facebook, that I won't put here. There is a picture of him with Sultan Kosen, or him in Montargis walking with Brahim
Anonymous
said on 23/Oct/17
Rob, you should add Porzingis. Always have been listed at 2m13, I have a video where he claimed this but now he's listed at 221cm. Also look at him next to Raimonds Vejonis, who can look about 6'2 or 6'3 (latvian president), he don't look more than 2m13/16
Junior
said on 21/Oct/17
No offence to other giants. But i've watch a few of Brahim, i guess we could say he was one better looking Giantism dude compare to most we have seem. He doesn't look like he have acromegaly from his face structure and just a proportional 30cm long head for a 8 footer which i think is normal if anyone grow to this tall some would have bigger and longer head.
mrtguy
said on 9/Oct/17
Rob, is it just me or do you also see Brahim has a striking resemblance to Wadlow??
Editor Rob: I think in photos Wadlow had a noticeably taller appearance with those around and a larger head too.
Jake T.
said on 22/Aug/17
How can someone determine if he is 8'1 or less than 8'0? He's too freaking tall!, he could say he is 9 feet and i would believe him.
Lee168cm
said on 16/Aug/17
How tall would you guess that statue is next to him?
Tyson
said on 1/Aug/17
Rob, Takioullah isn't the second tallest
Editor Rob: well, 2nd tallest living man today.
even
said on 20/Jul/17
8'1" ( if you want to know the truth )
Tyson
said on 12/Jul/17
Out of bed: 8'1.75-8'2
Low 8'0 flat
Height: 8'0.5
Logan
said on 5/Jul/17
Maybe 8,3 at most.
totigno
said on 29/Jun/17
i didn't have the chance to meet brahim takioullah in person , he was not there at the time
but i met his coworkers at the park st paul in france freaky impressive
i have a picture with them and a friend of mine
Click Here
Click Here
S.J.H
said on 29/Jun/17
Brahim walking healthy seem less leg problem than Sultan. I read up a 7'11 Giant live up over 80 before pass on. I bet Brahim health could manage it too.
mrtguy
said on 24/Jun/17
Rob, you think the equivalence of comparing Brahim to Sultan, is like comparing Big Show to Andre??
Editor Rob: yes, because they are relatively close...although Brahim/Andre/Big Show I feel do stand a bit better than Sultan can manage.

It will be interesting to see how Brahim/Sultan look in 10 years time, god-willing they are both still alive. I fear Sultan will be confided to a wheelchair.
Mike
said on 22/Jun/17
@S.J.H
More like 175 to 191 cm.
S.J.H
said on 21/Jun/17
Perfect height? Insanity. Lol. Perfect height is always 188cm to 193cm range. 246cm is monsterous height for human.
insomniak
said on 20/Jun/17
Rob, can you do a search engine for 7'0 and up guys?
6'1-6'1.5 Guy
said on 20/Jun/17
This perfect height for man :)
176cm guy
said on 19/Jun/17
Man, i think i would crap my pants when i see this guy in person. If you thought 7ft is insanely tall, now meet Brahim who is a foot taller than that >:D
S.J.H
said on 19/Jun/17
@Canson said on 18/Jun/17
Lol we'll too short to guess his height from 6'4-6'7 even 6'11 guy will feel shrimpy if any of us have a chance to met him in person. I guess only someone like Kristaps Porzingis, Kareem or any 7 footer plus could easily know how tall is a real 8 footer when they meet on eye. I think MJKOP just kidding it.
joujou
said on 19/Jun/17
@MJKoP the perfect dad joke! made my day :D
MJKoP
said on 18/Jun/17
Wow...and I thought the ascii smiley grin was redundant. Guess not. :P
Canson
said on 18/Jun/17
@MJKOP: you really seen him? I don't know if I'd be able to guess him even close to accurate from my 6'4 1/2 perspective
Matt
said on 18/Jun/17
@MJKoP
I don't even know how you can guess that, kinda keen 😂
Sleepy
said on 18/Jun/17
thanks Rob, never thought I'd see a fellow moroccan on this site
Editor Rob: it would be great one day to manage to have a famous name from every country represented.
MJKoP
said on 17/Jun/17
Seen him in person. Strong 7'11.5 at best. Probably wears lifts to reach a full 8'1" :D
Koreanorigin188cm
said on 17/Jun/17
It's great that he can walk without too much difficulty at that height.
Christian-196.5cm (6ft5 3/8)
said on 17/Jun/17
@Theo
So that means you wish to be 4 feet tall?
Geoff
said on 17/Jun/17
Rob, do you think it's possible that he typically walks about at the same height as big Sultan, or possibly even taller, seeing as he seems to have much less mobility problems and so probably has much better posture. Or possibly standing, although I think Sultan can maybe straighten up as much as Brahim when he's standing still.
Editor Rob: yes, I believe he can walk about and seem taller than Sultan, who surely loses a couple of inches through his physical problems.
Theo
said on 17/Jun/17
I wish I was at least half his height
mrtguy
said on 17/Jun/17
THANK YOU ROB it's been time we have another 8footer
Editor Rob: physically he has held up very well for his height, when you look at big Sultan, he has struggled badly with issues. Brahim is still walking tall.