Brendan Gleeson's Height
6ft ½ in (184.2 cm)
Peak height was 6ft 1 (185.4 cm)
Irish Actor from Dark Blue, 28 Days Later, Calvary, The Guard, Braveheart, Harry Potter and Goblet of Fire, In Bruges and Cold Mountain. In the 1990's he listed himself at a height of
6 feet 1 inch
.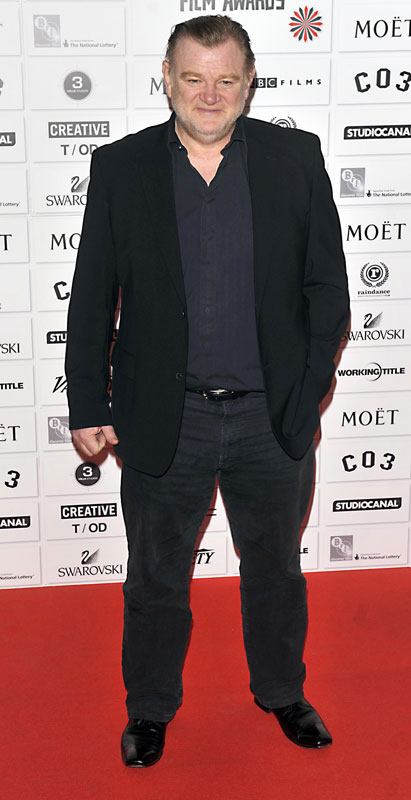 Photos by PR Photos
You May Be Interested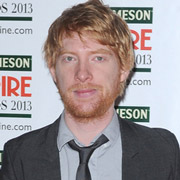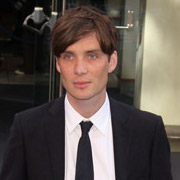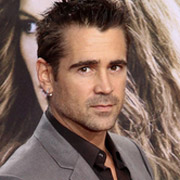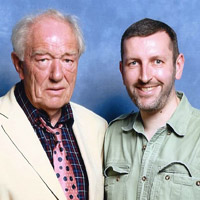 Add a Comment
77 comments
Average Guess (19 Votes)
Peak: 6ft 1.95in (187.8cm)
Current: 6ft 1.21in (186cm)
Rampage(-_-_-)Clover
said on 9/Jun/20
I think 186-187cm peak and still maybe 185cm now.
Frank R
said on 25/Nov/19
Brendan Gleeson "looks taller" on screen than he actually is — particularly in 'Gangs Of New York'. I would have guessed that he was a minimum 6'2", but evidentially, he's under 6'1". I liked watching him feed the tortoise in 'Mr. Mercedes'.
Rampage(-_-_-)Clover
said on 25/Oct/19
Ron, maybe 186cm peak is at least a fair compromise?

Editor Rob
I can see why you'd give him it...I would say the odds were probably greater a bit over than under 6ft 1 in his 30's.
Jordan87
said on 8/Jan/19
@ Gracian, Vexacus,
He is shorter than his Son Domhnall Gleeson who claims 6'1. Calm yourselves down. Not only did the man claim 6'1, but is shorter than his son who claims 6'1. Just b/c you two like an actor, doesn't mean you should ignore these facts mentioned.
Click Here
Animus
said on 8/Sep/18
He is always great - great intensity on screen. Easily 240lbs.
Rampage(-_-_-)Clover
said on 4/Apr/18
I think 6ft1 flat peak is selling him short. He edged out Bill Pullman in Lake Placid (who also looked over 6ft1 himself 20-30 years ago). Maybe he wasn't quite 6ft2, although he looked near it a lot...
Gracian
said on 17/Mar/18
Rob, please give Gleeson at least upgrade peak height 6'1.25".
Vexacus
said on 8/Mar/18
Hi , Rob what make you downgraded him ? I thought he was 186.7 cm

Editor Rob
Well he only claims 6ft 1, I think though I can see how 6ft 1.5 could be argued...maybe he isn't a bloke who bothered about a fraction.
Rampage(-_-_-)Clover
said on 26/Nov/17
6ft1 peak looks too low.
berta
said on 24/Nov/17
shorter than i thought i thought he was close to 187 peak and barely 185 today.maybe he was roudnung down in his claim and was 186?
Rampage(-_-_-)Clover
said on 24/Nov/17
He probably claimed 6ft2 aswell
Rampage(-_-_-)Clover
said on 11/Nov/17
I wouldn't say that's enough justification to downgrade him
John B
said on 9/Oct/17
Very talented Actor. Want to see a really good film he was in ? it's called "I Went Down" made in Ireland and a very funny film one of his best. I had always thought he was 6'2"
Animus
said on 6/Oct/17
He looks shorter than his son, who is listed at 6'1 on this site, in an awful lot of photos. It looks like Brendan Gleeson is more like 184cm these days.
robson
said on 2/Sep/17
He looks about a half inch shorter in Braveheart than his "father" James Cosmo who is listed in that site to be 6'1.And that was 20 years ago,he might dropped a little.So 6'1.5 in his very peak and about 6'0.5 now.
Vexacus
said on 8/Aug/17
Saw him in 28 Days Later , he was 6'1.5 . He maybe was 6'2 when he was teenager.
Rampage(-_-_-)Clover
said on 26/Feb/17
6ft2 peak, Rob?
berta
said on 21/Feb/17
rob what about giving him a 1/4 shorter listing at current?
berta
said on 8/Feb/17
he really dont look anythin taller than 185 beside 189 swedish actor mickael persbradth who himself is bit over 50 years old and lived on cocaine for 30 years he said in a interview. so there is a chase he could be 188,5 these days. and gleeson 4 cm shorter makes him at best 185 and he had 1 cm shoe advantage. i think he could be little under 6 foot 1 rahter than over. peak was probably 187 he really looked like someone in the 187-88 range. but his ower weight have mad him shorter faster
James B
said on 30/Dec/16
Would have thought 6'2 peak. He always seemed like a big tall guy on screen.
Rampage(-_-_-)Clover
said on 31/Aug/16
Rob, who do you think would have measured taller at peak Gleeson or Brosnan?
Editor Rob: Gleeson may well have had a chance of measuring taller, maybe his posture wasn't the best and he could stand taller for measuring.
Rampage(-_-_-)Clover
said on 1/Jul/16
188cm peak is arguable
berta
said on 1/Jul/16
Yeah 3 cm shorter than Swedish actor miekl persbrandth who had lower shoes. I would say he was 187 and now he is down to 185-86 maybe its just his bad posture theese Days that makes him look shorter but doesnt look 187 now
Peak 25% 188
55% 187
20% 186
Now 20% 187
55% 186
25% 185
berta
said on 30/Jun/16
Rob read this comment please. I Think its time for him ta have peak height and current. In photos with Swedish actor Mikael persbrandth ( from the hobbit) Who Always been listed 189 in sweden and pretty mutch look that height Always. He lookes 3 cm taller than gleeson in photos and gleeson have shoes that are 1 cm higher.
Editor Rob: yeah he probably has lost a bit of height by now.
Rampage(-_-_-)Clover
said on 4/Mar/16
Domhnall has a shoe advantage...I think Brendan could be heading for 6ft1 flat now at 61. But 6ft2 peak is still a strong possibility.
will
said on 19/Nov/15
The ppl here always debating single cms make me laugh so much. No1 can seriously tell the difference between a 188 person and a 187 person. To even slightly notice a difference its going to have to be a whole inch and if you are noticing anything smaller you have issues and are looking far to much in to it lol
Sasha
said on 21/Oct/15
The photo of Brendan with his son Domhnall, who is 6'1":
Click Here
Brendan stands 0,5 inch shorter than Domhnall, or definitely not taller. This makes him 6'0,5"-6'1".
Rampage(-_-_-)Clover
said on 13/Sep/15
188cm peak
186cm today
6'2
said on 2/Sep/15
A legit 6'2" guy possibly 1.89m
cole
said on 10/Apr/15
@Editor Rob: Think he'll be nearing 6'1 soon, if he isn't there already.
Rampage(-_-_-)Clover
said on 10/Nov/14
He's pushing 60 and with his weight, there's a possibility he might have shrunk.
"Peak height was 6ft 2in(188cm)"
Judd
said on 7/Nov/14
Very Strong 6'1"!
Sam
said on 5/Aug/14
He looks similar range to his son Domhnall, like with the Spalls (Timothy & Rafe) the younger Gleeson is more conventionally handsome.
Rampage(-_-_-)Clover
said on 9/Dec/13
Rob., do you think he'd still edge out his son?
Rampage(-_-_-)Clover
said on 30/Jul/13
Rob, could 188cm be closer?
I know he was originally listed at that and he wasn't much shorter than the Phelp twins
avi
said on 22/Jul/13
weird thought he was a 6'2 guy... looked 6'2 next to the Phelps twins but he must be a strong 6'1.5 not under 6'1 thats for sure.
Rampage(-_-_-)Clover
said on 8/Aug/12
A true 188cm unlike so many of these fools
who feel so uncomfortable and insecure being
3cm shorter (i.e John Hamm, Colin Firth)
maio
said on 27/Dec/11
Peak: 6 ft 0.75 in/185 cm
Today: 6 ft 0.25 in/184 cm
James
said on 21/Sep/11
always pictured this guy at 6'2.
TNT
said on 29/Aug/11
Gleeson is a solid 6ft/183 cm...
Rampage(-_-_-)Clover
said on 22/Aug/11
I take that back. Saw Tailer of Panama and Gleeson looked slightly shorter than 6ft1.5(187cm) Pierce Brosnan.
Maybe he's 185-186cm, Rob?
[Editor Rob: he can look 6ft 1 yes. His posture isn't the best though.]
Rampage(-_-_-)Clover
said on 21/Aug/11
He's 6"2(188cm) or at worst, 187cm
Rampage(-_-_-)Clover
said on 25/Jun/11
No peak height. He was and still is 188cm
Jonas
said on 11/Jun/11
I would put peak height 6'1.5 and current height 6'0.5
Picture with 6'1 Martin McDonagh and 5'10 Colin Farrel
Click Here
Rampage(-_-_-)Clover
said on 25/May/11
6"2.5(189cm) in the morning definitely
Cranberries
said on 8/May/11
Why, Johan, why? The heights listed on celebheights are, for the most part, late afternoon and evening heights. EVERYONE is .75"+ taller in the morning than they are in the afternoon. So Gleeson's morning height is, by all likelihood IMO, ~6'2.5".
So you have any reason for downgrading Gleeson by nearly a full inch?
Johan Cruyff
said on 29/Apr/11
Brendan Gleson's heights are:
Morning (out of bed)= 6'1.5" (1.86,7 m)
After 1,5-3 hrs= 6'1" (1.85,4 m)
After 5-10 hrs= 6'0.75" (1.84,7 m)
He's a solid 6'1.5" in the morning, out of bed, and 1.85 m at night!
thebad7
said on 25/Apr/11
Awesome actor--he was terrific in DARK BLUE and IN BRUGES. 6'1 1/2" for certain, but I think 6'2" is more accurate for him. Watched DARK BLUE a few nights ago, and standing next to 5'11" Ving Rhames in an elevator, he had 3" easily over Rhames. I was surprised at just how big and imposing Gleeson is--he made Ving Rhames look tiny, and Rhames is a pretty imposing man himself.
tb7
Rampage(-_-_-)Clover
said on 18/Apr/11
188cm...3 inches taller than Matt Damon who was in army boots in Green Zone
5'7.37
said on 13/Jan/11
Are you sure man?, sometimes he could look only 1" taller than Colin and half an inch taller than Ralph Fiennes, maybe 6'1.5 is his max today, could've been 6'2.25 at his peak.
Rampage(-_-_-)Clover
said on 26/Nov/10
4 inches taller than 5"10 Colin Farrell in In Bruges.
Rob...188cm?
Mr. R
said on 20/Nov/10
I did a movie with him, Dark Blue, back in 2001, and he was definitely 6-2 then.
Rampage(-_-_)Clover
said on 19/Nov/10
6"2 flat.
Looked a bit taller than Jim Broadbent
Tom72
said on 26/Jun/09
I used to play soccer with him years ago just before Braveheart in Dublin and he's a big fella - I'd say about 6'2 is right. A nice man - We didn't even know he was acting til We saw Braveheart in the cinema !!!
The Dutchguy
said on 28/Apr/09
he is 6'2, case closed, whats the big deal anyways?
Hugh
said on 29/Jan/09
He's 6ft2.
Mr. R.
said on 29/Jan/09
I worked with him on Dark Blue, and he is pretty close to 6-2.
tim
said on 27/Jan/09
I don't get it, everyone on this site is downgraded about half an inch. gleason is 6'2, can't anyone be the height they say they are.
Hugh
said on 13/Jan/09
Watched the Golden Globes last night. Brendan looked about 4 inches taller than COlin Farrell.
Hugh
said on 31/Dec/08
Well Bill Pullman is 6ft1.5 according to this site so 6ft2 is fine for Gleeson.
Hugh
said on 4/Oct/08
I watched Troy the other night and he looked barely shorter than Eric Bana who is 6ft2.25.
Big Show
said on 12/Sep/08
It's funny what people can do with camera angles in movies. He looked huge in Braveheart and towered over Mel Gibson (although that's not a very hard thing to do). Back then I thought he was like 6'5 or so. Yet in the movie Lake Placid he barely looked taller than Bill Pullman.
Nonetheless he's still a big guy.
Anonymous
said on 11/Sep/08
6ft at most. farrell was 1.5-2in under max
Hugh
said on 31/Aug/08
Looks 6ft2 in person.
Mr. R
said on 4/Aug/08
I did the movie "Dark Blue" with him and Kurt Russell a few years ago. This pretty close.
Hugh
said on 24/Apr/08
He's at least 6ft2. He was about 2-3inches taller than Ralph Fiennes whose about 6ft.
Ray
said on 22/Apr/08
I have seen Gleeson in the flesh and he is nowhere near 6'2". From what I saw he was struggling with 6'. Look at In Bruges and Farrell is not 3 or 4 inches shorter. There's about an inch or maybe 2 separating them.
Hugh
said on 28/Mar/08
I was satisfied until you downgraded him by half an inch.
Ray
said on 25/Mar/08
Watch Tailor of Pananma, Gleeson has about an inch on Rush. Rush is 5'11". 6' is plenty for Gleeson.
Hugh
said on 14/Mar/08
Oh come on Brendan's at least 6ft2 if not more. 6ft1.5 is way off for him. It's his
broad frame whch makes him appear shorter.
Ivan 6'2.25
said on 1/Mar/08
His peak was 6'1.5 but look at least 186 cms.
Ed
said on 31/Dec/07
He really looks more like 6ft1, maye a tad more! I just watched the new behind the scenes doc. on the Braveheart Special Edition DVD, and Gleeson looks to have 4 inches tops on Mel(5ft9.25).
Ray
said on 23/Apr/07
In Gangs of New York, Neeson was 3 inches taller than John C Reilly and Reilly was an inch taller than Gleeson. Neeson, these days is 6'3.5". That puts Reilly at 6'0.5" and Gleeson at 5'11.5"....which is what I saw when I was walking behind him in Dublin. No way is he 6'2".
mike
said on 8/Jan/07
he seems taller than that
Ray
said on 7/Nov/06
No way is he 6' 2". Was walking behind him in Dublin. He's more like 6'...possibly shorter
sam
said on 28/Apr/06
He looked slightly shorter than Eric Bana in Troy and a couple of inches shorter than Liam Neeson in Gangs of New York (and made Cillian Murphy look like a shrimp), so 6'2" is probably pretty accurate.