Brent Spiner's Height
5ft 9 ½ (176.5 cm)
Peak height was 5ft 10 (177.8 cm)
American actor, best known for his portrayal of Data on Star Trek: The Next Generation. In film he appeared in Independence Day. On
twitter
he once mentioned his height:
"I don't think 5ft.11 is that short."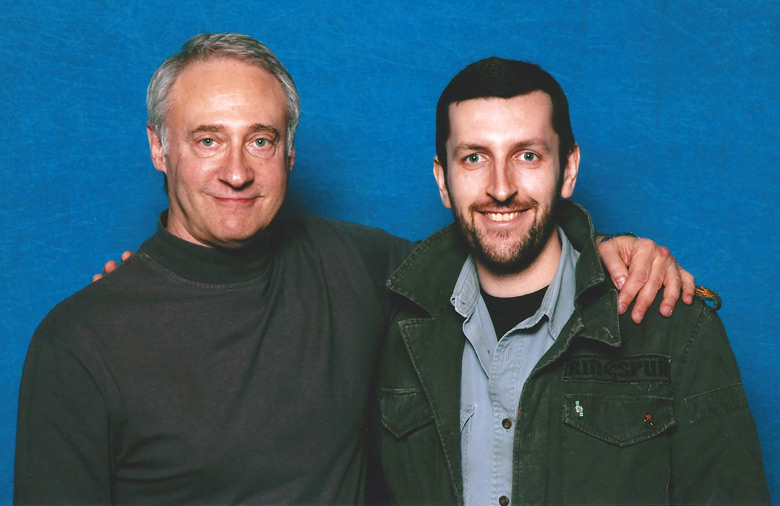 5ft 8 Rob and Brent @ Collectormania Midlands, 2008
You May Be Interested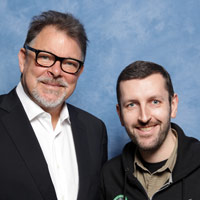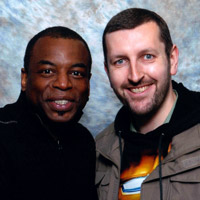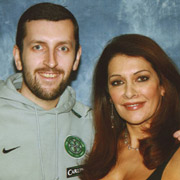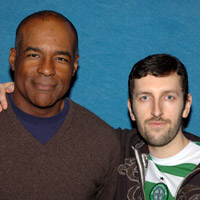 Add a Comment
107 comments
Average Guess (22 Votes)
Peak: 5ft 10.32in (178.6cm)
Current: 5ft 9.57in (176.7cm)
Nik Ashton
said on 8/Jul/20
I don't think 5'9.5" is that short, it's solid average in the US of A!
HeightRealist
said on 4/Jul/20
5'10 peak sounds okay. What is very noticeable is his very long arms. He has the arms of a 6'2 guy.
Nik Ashton
said on 29/May/20
Good listing! Brent Spiner can have his 111th comment at 3:01 am!
Yang (5 footer 8, 173, Aries)
said on 28/May/20
Good listing but its possible that he has lost more height as he is now in 70s....
Past - 5ft 10
Current - 5ft 9 range...
Jkiller
said on 7/May/20
Always looked around 5'10.25 in Star trek. Nowadays 5'9.75
Nik Ashton
said on 28/Aug/19
5'11" is tall!
Nik
said on 30/May/19
@ Sandy Cowell - Nowt wrong with that! This guy is a tad above average in the USA and he was 5'10" when he was younger!
Miss Sandy Cowell
said on 21/May/19
Yes definitely! He isn't a shortie like me!
5ft9.5 now
5ft10 then!
Nik
said on 14/Apr/19
Not 5'11" but over 5'9.5"!
Rampage(-_-_-)Clover
said on 2/Aug/18
Not convinced he was a 5ft11 guy but 5ft10 and change you could argue
Rampage(-_-_-)Clover
said on 2/Aug/18
Still looks over 5ft9 in the photos
Nik
said on 8/Jun/18
A tad under listed!
Rey
said on 9/Jan/18
Peak height 5'11"
MJkoP
said on 24/Oct/17
5'11" is inaccurate data.
Blake
said on 24/Jul/17
Rob, how tall do you think this guy looks next Brent Spiner who is probably 5 ft 9 or 9.25 now
Click Here

Editor Rob
might be in 5ft 11 range
World Citizen
said on 24/May/17
He looks 5 ft 9.25 max in the picture with you. Maybe on that moment he had a loose posture. And he has a apart, funny looking face.
Bobby
said on 18/Apr/17
He still looks 5'10 with Rob, and Jenny. I'd say his peak height was 5'11.
Rey
said on 10/Dec/16
I met Brent this suumer in 2016. I would still give him a tad over 5'10" maybe even 1/2".
Josh Jeffords
said on 5/Sep/16
He used to look 5 11 now barely average as for wheaton he's under 5 6 7.
Could a been lifts or camera and he shrunk.
Peter 179cm
said on 27/Jul/16
Typical 5'9-5'9.5 man claiming 5'11...My guess is not over 176cm for him.
dht1985
said on 17/Jan/16
Rob, any estimate on Brent's weight during the TNG era?

Editor Rob
maybe nearly 170
Ananymous
said on 28/Jun/15
Watching the older episodes of TNG, there are a few height discrepancies. Sometimes Spiner looks taller than Stewart, and sometimes, Stewart looks taller than Spiner. I think they were roughly the same height in the TNG era. As Patrick was in his late 40s to early 50s at the time, he probably lost a little height. I think a 5'10" peak for Stewart is very realistic, but I don't think Brent was ever taller than 5'10".
Alex
said on 22/Mar/15
I just watched tbbt episode and i must say spiner looks around 180 cm., wheaton around 178 and parson 187 (clearly taller than average but not a giant)
Rampage(-_-_-)Clover
said on 15/Feb/15
Rob, he was also in Independence Day
Rhonda
said on 13/Jul/14
How do you explain this one? Brent Spiner 5ft9.5 is taller than Will Wheaton 5ft10 and
2 inches below Jim Parsons 6ft1.25? All your claims Rob
Click Here

Editor Rob
I'm sure in that episode him and wheaton did appear pretty close and Parsons had more than just 2 inches on them, he could look at least 3 on them. That photo with Brent looks like Jim/Wil could be slightly further away.
avi
said on 2/Jan/14
Looking 1.4-1.6 taller no more for left photo.
The right photo he can look 1.75-1.8 taller maybe jenny is dropping ever so slightly.
diavolo
said on 7/Dec/13
He usually looked an inch taller than Patrick Stewart in TNG.
There is a scene in one of the episodes where Data is playing a character on the holodeck (some Shakespearian role if I remember correctly). They walk with Picard on the corridor, Data wearing flat costume footwear, while Picard is in his regular boots, and he looks around 1.5-inches taller than him. Then, in the next scene Data is back in his boots and again he's an inch taller than the captain. I guess both Stewart and Spiner wore 2 inches of footwear (small heels plus minor lifts) on the show.
Vibram
said on 28/Nov/13
He looks to have 3cm on Rob and 4cm on Jenny. 5ft10.75 peak (179cm) in the late 1980's, weak 5ft10 today (177.5cm) seems right.
LG69
said on 11/Mar/13
With Rob, Brent looks 5'9.5", and with Jenny, Brent looks 5'10.5". Considering his sneakers were a 1/2" thicker than Jenny's sneakers, i would put Brent at 5'10" maximum, and 5'9.5" minimum.
Fred
said on 25/Jan/13
5'9" with Rob.
5'10.25" with Jenny.
Bleah
said on 23/Oct/12
I'm a solid 5'10 (little more with trainers). Brent had atleast half an inch on me when I met him in London. 5'11. No shorter.
LukeT
said on 22/Oct/12
Just had my photo taken with Brent at a London-based Star Trek convention. I'm a weak 5'6, and he definitely looks a good 3-4" taller than me in the photo (he didn't seem to be wearing massive lifts/heels at the time. I'd give him 5'9.5-5'10.
MHouillon
said on 3/Sep/12
I meant JOhn Larrquette
Q'apla !
MHouillon
said on 23/Aug/12
David Larroquette was more than 6'4 when Night Court was filmed. More like a weak 6'5.
Anyway. I always had Brent at 180cm flat (5'11) When TNG was filmed, but yes, decent lifts were in play. So 5'10 (178cm) for Brent in TNG time, nowadays a 176cm (5'9.25). Patrick Stewart a 175cm (5'9 peak) and a 173-174cm today.
Always one+ inch between Brent and Patrick, or better said Jean-Luc and Mr. Data,
3 inches between Picard and Geordie,
4 inches between Data and Geordie (LeVar = 5'6 NO LIFTS during the show).
Danimal
said on 8/Aug/12
He was hilarious on Night Court.
Brad2
said on 25/Jul/12
He looked taller than 5'10 Patrick Stewart, I think it's a load of rubbish to put peak height of 5'10, he looked 5'11 next to Stewart. Maybe now a days he's 5'10 but still...
lorne
said on 19/Sep/11
@Runt
He looks so young there!
But yeah, I think giving him a current AND peak height makes sense Rob, he's struggling to look 177cm in these pics, and at age 60, it's completely reasonable a 5'10 flat guy would be 176-177cm range.
I would like to add though, that I have ALWAYS said an even 5ft10 for "Mr. Data", no more, no less, though if I had to guess, I'd say there was a chance he was a fraction under 5'10.
The simple fact is, him and Stewart's height will always be a bit debatable, becuase liftswe're in play, but in any case, I'd say Stewart was 175-176cm, and Spiner was 177-178cm.
Brent Spiner's height:(at peak) 5ft9.75-5ft10(177-178cm range)
Kostas
said on 14/Sep/11
at first glance he looks around the same height with Rob and Mamun, which would make him 176 at the very most...
however,he looks 5 cm taller than Jenny...
but then again,he had thicker footwear on and his hair makes him look taller than he really is
jtm
said on 12/Jul/11
i don't think he was ever 5'10.
guyfrommars
said on 10/Jul/11
I've just seen an episode of TNG where he stands eye to eye with 6'3" Michael Dorn (plus count Dorn's Klingon forehead) and Dorn clearly towers over him. Also, there is an episode where Data is rehearsing Dickens' A Christmas Carol on the holodeck, and dressed as Scrooge, he is wearing night slippers. When Spiner stands next to 5'9" Patrick Stewart (close to 5'11" in his boots/lifts), he is clearly shorter than him. I'd say 5'9.5" or maximum 5'10".
runt
said on 20/Jun/11
Anyone who followed his career should have never fallen for the 5-11 stuff. Before Star Trek, he played a somewhat recurring character on "Night Court". Here he is versus 6'4" John Larroquette.
Click Here
In the video you can also see 5'6"+heels Markie Post
Click Here
Rampage(-_-_-)Clover
said on 26/May/11
5ft9.5(177cm) max if not 176cm
PatB
said on 10/Apr/11
Actually he's pretty tall for a robot. All of those new Japanese models are only about four feet.
TruebloodFan
said on 7/Mar/11
he also played dr. Okun in 'Independence Day'. he was no more than 177cm back in 1996, and that's the height he should be listed as.
SolidSnake
said on 3/Mar/11
er wow at first glance I notice a resmeblance wo Wallace Langham from CSI. Anyone else seeing it? Same height, age and looks alike
voicelessdentalfricative
said on 11/Feb/11
looks 174-176.
Dean
said on 27/Jan/11
No way anything over 177cm surely a downgrade..could be as low as 175? 176 seems fairest,what u think rob?

Editor Rob
at 60 he may have lost a fraction and be under, but I think 5ft 10 peak is reasonable
Moke
said on 28/Nov/10
Looks 5'9.5 next to Mamun, 5'9 next to Rob.
Lynn
said on 25/Jun/09
No offence Rob but judging by these pics he is 176 cm.
MHouillon
said on 25/Jun/09
Bela, John Larroquette isn't 6'4, but 6'5. He's still that tall on Boston Legal.
bela okmyx
said on 24/Jun/09
Take a look at this Youtube clip from "Night Court" -
Click Here
Spiner looks a good 5 - 6 inches shorter than 6' 4" John Larroquette.
Brad
said on 12/Jun/09
Imagine Glenn by him. Data is confused with height claim.
sidewinder
said on 5/Jun/09
A weak 5'10, no less. In Star Trek TNG he didn' t look short and didn' t seem a dwarf near to 6'4 Frakes.
guyfrommars
said on 28/May/09
Compared to 5ft11.5 Alexander Siddig (when Data meets Bashir on Star Trek: TNG) Spiner looks ca. 5ft9.5.
Ace
said on 5/May/09
I always would have guessed 5`11 based on Star Trek TNG, but i guess judging from those photos, he is/was never quite that tall.
Anon
said on 18/Apr/09
I find 5'10 or 5'11 probable since Data, the character, was meant to be a prototypical human and that is roughly average height.
MHouillon
said on 1/Mar/09
Wow... Now, where I've seen several episodes of TNG, he really wore occasionally lifts.. A definitive 5'10'er or 178cm-guy. However, always had an inch on 175cm (5'9") Patrick Stewart.
The Horse of FUNK
said on 5/Dec/08
5'10" looks generous... Weird, always thought he was 5'11-ish. I agree with Davidoff, strong 5'9". He could be another one of those Ed Harris 5'9" guys.
Jay
said on 5/Dec/08
I've watched many Star Trek (Next Generation) episodes.
Data - er, Spiner - is slightly taller than 5'9"; 5'9 1/2 sounds about right.
- J
Dural
said on 18/Oct/08
He really does look a smidge shorter than 5'10" in both pics, more like 5'9.5", but who knows.
MR.RICO
said on 17/Sep/08
DEFENITLY 5'9.75
Mamun
said on 16/Sep/08
Your welcome Yaspaa!
regards
Mamun
Davidoff
said on 16/Sep/08
Looks more like a strong 5`9 to me.
Yaspaa
said on 15/Sep/08
anonymous,I thank you for your response though being anonymous makes your opinion void however much I agree with you.
Supermun ,great to hear from you!
anonymous
said on 15/Sep/08
Yaspaa, the Q continuum would totally win :).
Anonymous
said on 12/Sep/08
Just watched several episodes of TNG. He's barely any taller than Patrick Stewart. I seriously doubt if he was ever any where near 5' 11" as he is often listed.
Len
said on 11/Sep/08
Okay. Some photos. Very nice -- but not as interesting as photos of Johnny Depp, Tim Burton, Gabriel Byrne and all my other favorites! Also, it seemed a while back I asked about Catherine Tate - the British comedian. I wish you would post something interesting about her. She is sooooo funny.
Mamun
said on 11/Sep/08
Yes superman will win for sure !
regards
Mamun
Jordan
said on 10/Sep/08
Next to rob he looks 5'9.75 and next to Mamun maybe a full 5'10. Seems like a cool guy.
Anonymous
said on 10/Sep/08
No more than 5'9
Yaspaa
said on 10/Sep/08
Superman vs The Q Continuum! Any theories?
Lego
said on 10/Sep/08
looks 179-180cm in the images so he's 176-177cm no shoes.
Socom
said on 9/Sep/08
Thanks for the pictures. Great work - I would say he is clearly nothing more than 5'9.25
Yaspaa
said on 9/Sep/08
He needs to be downgraded with the rest of the crew,however much I love them.
trueheight
said on 9/Sep/08
I don't see 2 inches. I see barely 1in w/ Rob and maybe 1.25in w/ Mamun
Brad
said on 9/Sep/08
5' 9", wears lifts.
miko
said on 9/Sep/08
I would consider a small downgrade Rob, I think a 5"10 peak may have been possible however. He is nearly 60.
Mamun
said on 9/Sep/08
This gentleman also had much thicker footwear than me !
Regards
Mamun
Alex
said on 9/Sep/08
I wouldn't say over 5'9.5 in the pictures with Rob.
Big King
said on 9/Sep/08
Brent's morning height could be 5'10".
John Jay
said on 20/May/08
5'9 is the height of ol DATA. Make it so!
Anonymous
said on 13/May/08
What type of sneakers do you wear Rob?

Editor Rob
for celebrity encounters I take it...this year I've went to 5 or 6 events and have worn adidas samoa which give dead on an inch, except one where I had superstars, which ain't as comfy even after I broke the buggers in for a month.

I will always try to mention if an actor has less/more or equal. 1 inch is ideal because a good amount, especially if they are wearing a dress shoe are in the 1-1.1 range.
Charliemoto
said on 12/May/08
177cm is the right height for mr Brent.
joeman
said on 11/May/08
5'9 sounds about right, I also always thought he was about 5,11 but then there was somtimes an occasion on TNG that he did look somewhat smaller than 5'11 and I also heard somewhere he was 5'11, not in these photos , he might even be a tad over 5'8 unshod. This one suprized me.
Adam
said on 11/May/08
This arouses further scrutiny of Patrick Stewart and whether he was ever a solid 5ft 9in; I thought so until now.
Yaspaa
said on 11/May/08
Two pics and looks 5'9 in both. frakes and dorn's inflated given heights probably gave the impression of this guy being taller.
Anon_V
said on 9/May/08
In TNG he really gives the appearance of being taller. I would have guessed he was 6 ft. He was noticeably taller than Patrick Stewart. Blessed with long legs perhaps?
Alex
said on 9/May/08
'Data' is starting to get old. I wonder how they might ever work that in(?). Then again, in the last movie he was killed off..technically.
JackieTreehorn
said on 8/May/08
I always thought he was near 5-11 from the show. Doesn't look it there though.
miko
said on 8/May/08
5"9.75 peak - 5"9.25 current. He does look a little compressed.
TNTinCA
said on 7/May/08
I gotta say he looks 5'9" in that photo. I am drawing a line based on eye-level and I don't see more than an inch of difference. So my guess is he is 5'9" now. Maybe more of an inch of height lost which is unusual.
Jake Is Back
said on 7/May/08
Doesn't look over 5'9" here.
dmeyer
said on 7/May/08
looks 5 ft 9.5 in those pics at 60 easy 0.5 in loss
Anonymous
said on 7/May/08
clearly brent appears 5'9" there
Charliemoto
said on 7/May/08
looks 177-178cm to me, in his prime he did look a weak 5'11
TNTinCA
said on 29/Apr/08
I think Brent must have lost some height. As others have mentioned, he was clearly taller than Patrick Stewart on TNG. My suspicion is that he was closer to 5'11" in his prime.
MHouillon
said on 28/Mar/08
I'm just watching this episode (all in all 3 to be exact).
Connor Trinnear is a 181cm type!
I'd say Brent Spiner WAS 180cm (5'11) during Star Trek TNG and nowadays (I think, he's in his mid-fifties) is a 178cm-179cm...
Remember: He was always a tad taller than a lift-wearing Patrick Stewart (Picard), who was 175cm during the series. 175cm plus lifts and still taller. I don't think Spiner wore lifts. So...
And don't forget, that he is a lot bulkier today, making him look a little shorter than he really is....
179cm (5'10.5") for Mr. Spiner.

Editor Rob
I met Spiner this month...my honest assesment - based on him wearing a Nike Free style shoe so we both had very similar footwear in the 1-1.1 inch range - is that he appeared more 176-177cm. That range. 178? Hmm...but he is around 60 so can have lost something.
Adam Brennon
said on 2/Oct/07
There is one scene in the Enterprise episode 'Borderland' when Spiner and Bakula are standing side by side in the ship's transporter. Bakula looks two inches taller.
MHouillon
said on 17/Apr/07
No, him and Patrick Stewart were never the same height on Star Trek. "Data" always had good 1.5 inch on "Jean-Luc". (Stewart= 176cm, Spiner= 180cm). Spiner also had solid 4 inches on 5'7 LeVar Burton, Stewart had a bit more than 2 inches on Burton.
HellBoundPower
said on 15/Apr/07
Him and Patrick Stewart were always about the same height on Star Trek, so I'd say 5'10.5"-5'11".
MHouillon
said on 16/Mar/07
Look at this good pic of Spiner and Fadil. A good inch, but no more.
Click Here
MHouillon
said on 13/Mar/07
Siddig El Fadil (Alexander Siddig) is a plain, simple 183cm (6ft). Compared Spiner to other cast-members I have to accept, that Spiner is a plain 180cm (5'11) guy, just as Rob has him listed here.
Warlord
said on 31/Aug/06
I'm not sure on Spiner. I always thought he was more like 5 foot 9ish. In the crossover episode him and Levar Burton (who is not a tall guy) were in with Alexander Siddig (Dr. Julian Bashir) he looked noticeably shorter than Siddig. I'm not sure of Siddig's height, but this site lists him at 5 foot 11-3/4. Maybe Spiner is 5 foot 10? He definitely was more than an inch shorter than Siddig and perhaps close to 2.

Editor Rob
true, as I also mentioned before look at 2004 enterprise where he was beside connor trinnear who is 5ft 11...
MOF
said on 25/Jun/06
Click Here
John Turtorro is listed as 184cm so Spiner looks about 180cm in comparison. Even if Turturro is a full 185cm Spiner still looks in the 5'11 range.
MHouillon
said on 11/Jun/06
Okay, watched some TNG episodes recently. Spiner was no 182cm, but more a 181cm - typ during the series.
MHouillon
said on 18/Mar/06
I think Spiner was a weak 5'11.75" 182cm during theTNG show, but a solid 5'11" (180cm) these days (saw convention pics). He surely wears no lifts.

Editor Rob
I honestly thought now looks 179cm, he had good stance in 80's trek and did look legit 5ft 11 range