Cameron Britton's Height
6ft 4 ¾ (194.9 cm)
Americana actor, best known for playing Edmund Kemper in Mindhunter and Tim in Stitchers. On twitter, when someone asked him if he was 6ft 10, he said he was
"6'5":)"
and in another interview
"I'm 6'5" so if I were 6'4" I wouldn't be sitting here with you"
.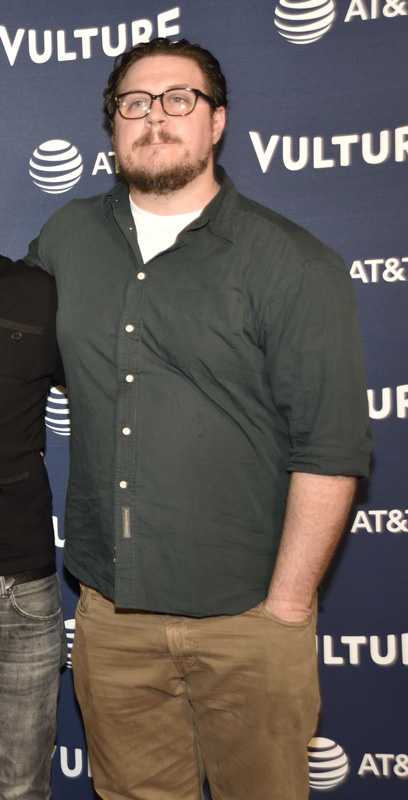 Photos by PR Photos
You May Be Interested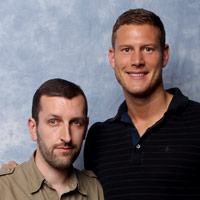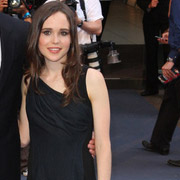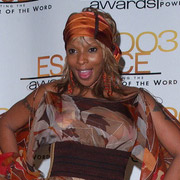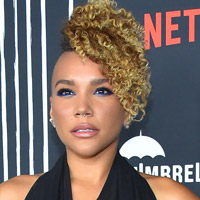 Add a Comment
12 comments
Average Guess (14 Votes)
6ft 5.04in (195.7cm)
Chadty
said on 8/Aug/20
Rob,
What a listing for the real Kemper, like crime category or something. That guy is huge,not just in height and but weight,head size feet etc.
Jkiller
said on 16/May/20
Honestly 6'5 seem about right
Chris Junior Hernandez 1990
said on 8/Oct/19
Look to me he could be a closer to be a 6'4 5/8 guy like holding a solid 194.5cm not over or worse 6'4 1/2.
185cm
said on 3/Apr/19
Click Here
Not quite 6'5 next to Tom hopper
Not sure if that is the best camera angles
Christian-6'5 3/8"
said on 30/Oct/17
@Sam
I think it's that they hired many short actors in the show to emphasize Cameron's height, rather than making Cameron wear lifts. It's impossible to become 4 inches taller with lifts without walking awkwardly.
Sandy Cowell
said on 29/Oct/17
@ Sam - Hi Sam! I haven't had the chance to watch 'Mindhunter' yet, but I will look out for it. It sounds like a chillingly watchable psychological chiller and I enjoy all that!
Oh, those jeans! They make a super hash-up of his physique, don't they? And the camera angle, as you say, does absolutely nothing to help! On the case of my bad-tempered teacher, however, it was all natural! We kids were so naughty in his lessons, it wasn't fair at all! I met him 11 years later, and he had left teaching, brushed up on his personal hygeine and got himself married! He also had two little daughters and was very happy! I apologized for our behaviour and he laughed, replying "you weren't that bad!"
Actually nor was he! It turns out he was a very nice bloke in 'real life'!
Sam
said on 29/Oct/17
Wow he really looks to me like a 6'9 in Mindhunter. Maybe a digital trick or lifts, Rob?
Editor Rob: if you are playing a 6ft 9 character and are 6ft 5, maybe a pair of lifts will help 👍
Sam
said on 28/Oct/17
Sandy, I think it's just the angle that makes his legs look bizarrely short compared to his upper body in that picture. He could be a stronger 6'5", like a quarter to half inch over. I think they have under average actors as the prison guards to make him look more in proximity to Edmund Kemper's real 6'9" height. Man, Kemper at that height and near 300 pounds is a terrifying figure, those poor women he victimized never stood a chance.
Tunman
said on 28/Oct/17
How tall is the real Edmund Kemper?when I saw this guy's pic on the small window I first thought about the Killer,lol.
he looks huge anyways,listed both 6'8 and 9
Click Here
Editor Rob: more often described as 6ft 9, though hard to really say....certainly somewhere in 6ft 8-9 easily.
ncaa
said on 28/Oct/17
6'10 was just ridiculous. Basketball make every tall people win 3-5 inches. Actually looking at Google, I don't have any picture that can make me give something precise but just ... 6'10 was ridiculous.
Jason-5'10
said on 28/Oct/17
Definitely looked huge on Mindhunter. I would have guessed he looked 6'6" actually.
Sandy Cowell
said on 28/Oct/17
Laughter Point 1. Ha ha ha! Imagine that! There's so much bungling going on that someone considered the possibility of Cameron being a colossus of no less than 6ft10! Although he replied "6ft5", it must have afforded him a mighty big kick!
I don't know who he is, but he gets the thumbs up - for his honesty! 👍
Laughter Point 2. He he he! Those jeans of his are award-winningly funny! They give the impression that precisely NONE of his height is down to his leg-length and all down to a stupendously large body!
We had a teacher built like that AND he stank! His nickname was 'Gonk' and he'd lose his temper until he was so red-faced, he looked as though he'd explode! 👹 😂😂😂😂
Cameron Britton, who I HAVE heard of fleetingly but not set my eyes on, gets 6ft5.
Editor Rob: he definitely made Jonathan Groff look short when he popped up in the show he's in - Mindhunter - and Groff isn't a small guy, he typically looks at least 5ft 10 range.