Mary J. Blige's Height
5ft 5 (165.1 cm)
Americann Singer and actress. In an SF Examiner article, it mentioned
"her 5 foot 4.5 inch frame...."I'm not all that tall" she says"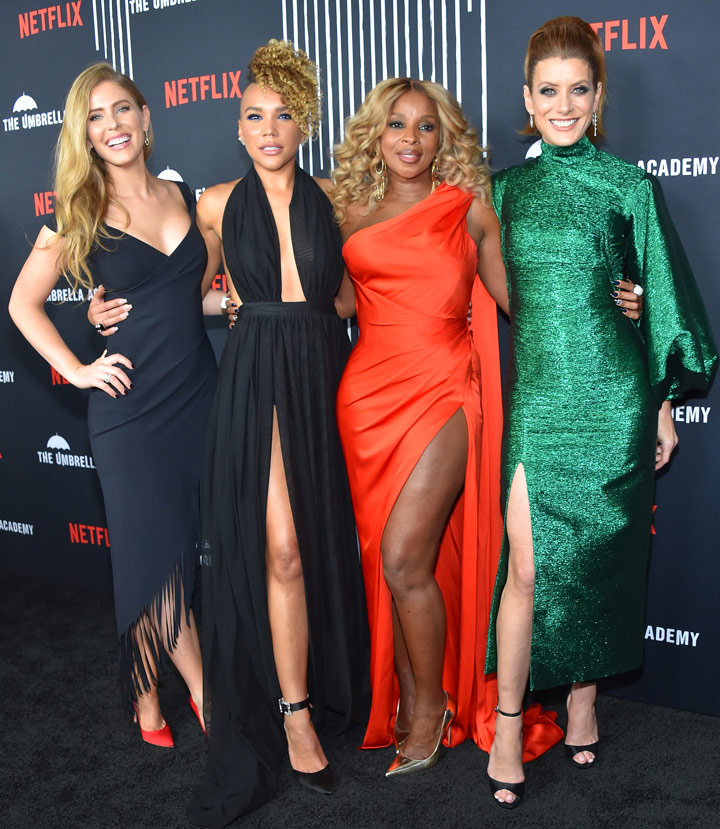 You May Be Interested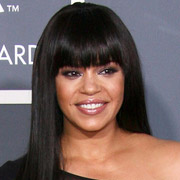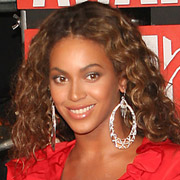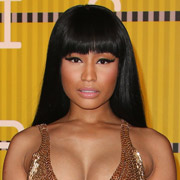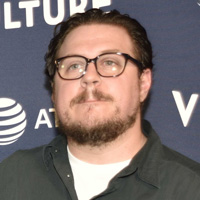 Add a Comment
43 comments
Average Guess (15 Votes)
5ft 5.5in (166.4cm)
Miss Sandy Cowell
said on 11/Jan/21
🎂🎶💐🎁 Happy 5️⃣0️⃣th Birthday 🎁💐🎶🎂
Wishing Mary J a wonderful Big 5️⃣-0️⃣ today!
5ft4.5 🥂🎊🥀🎵🎧 XXX
🎂🎶💐🎁🎂🎶💐🎁🎂🎶💐🎁🎂🎶💐🎁
Miss Sandy Cowell
said on 11/Jan/20
💐💝🎂 Happy🎶Birthday🎶Mary! 🎂💝💐
Wishing Mary J as delightful a Birthday today as she is a person - vastly nice!
My Birthday guess for Mary is 5ft4.5. 😁
💐💝🎂🎉💐💝🎂🎉💐💝🎂🎉💐💝🎂🎉
Shye
said on 5/Dec/19
Thanks for getting this right!!
Google list her as 5'9" and having met her I know that is wrong!
Nik Ashton
said on 9/Oct/19
@ T - 🥽!
Nik
said on 7/Oct/19
She's very honest!
Nik
said on 7/Oct/19
@ Sandy Cowell - It's tallness of character that counts, Mary is a smashing lady and she is an example to us and a role model for how society should be. We don't care one way or another about how tall anyone is (or about anything else physical about a person) and neither does Mary, I hope this gives strength to people.
Nik
said on 7/Oct/19
@ R - amazing! I would love to see pics!
Nik
said on 7/Oct/19
@ j - I-N-T-E-R-E-S-T-I-N-G!
Nik
said on 7/Oct/19
She's not that small! There is nowt wrong with being that small and there is nowt wrong with being that tall either.
Nik
said on 7/Oct/19
@ T - 😂😂😂
Oanh
said on 7/Nov/17
She's listed at 5'9" on Google. LOL!!
Probably 5'4-5'4.5"
Sandy Cowell
said on 21/Feb/17
At 5ft4.5 she says she's "not all that tall!"
It's a different matter though when it comes to generosity: I read in a magazine about someone who witnessed Mary volunteering to buy something for someone on the verge of having to put it back due to lack of funds!
I thought that was incredibly nice of her! 😇👍😁
anyonmious
said on 14/Dec/16
She is 5'4" for her peak heigh, 5'3" for her present height
O.J.
said on 6/Jul/16
Saw Mary J. in person and she wears killer heels. She appears to be 5'4 on the nose without the heels.
T
said on 27/Sep/15
They have her 5'9 on goggle
t
said on 18/Mar/15
some sites have her listed as 5'9"
jasperwazup
said on 8/Nov/14
I always get her mixed up with Vivica A. Fox and she's 5'7.5''-5'8'' same as Rihanna.
jtm
said on 13/Nov/13
i think lopez is closer to 5'3 than 5'5.
EmpreZion
said on 11/Nov/13
I know she's short seen her and biggie smalls perform in Philly she's very petite also... them heals are tall is all which makes her 59 but in reality she's probrably5'3 and a half ... very common ... don't stand out with this blonde hair at all... I seen her with dark hair where she's much prettier and HER PRESENTS IS REMEMBERED!!
Aly
said on 2/Jun/13
She seems slightly taller than Jennifer Lopez
Click Here
burger
said on 11/Apr/11
se must be around 5'6"-7"
me
said on 22/May/09
She is actually 5'7..Its kinda obvious she isnt 5'4..lol
josh
said on 29/Apr/09
why did you downgrade her by a inch.i thought it the 5ft5.5 estimate was right
[Editor Rob:
Here
- look at her in between beyonce and rihanna (who has bit more heel).]
Suzy
said on 23/Apr/09
Wtf is wrong with this site you have Mary J Blige listed shorter than halle berry wtf! That makes no sense she is 5'8..at the least im 5'9 i met her and she is taller than me i had flats on and she had heels! halle is short...and Rihanna is my height she said herself on 106 & park the host said she was tall and she said she was 5'9. Get your facts straight.
j
said on 25/Feb/09
mary j is 5'8,that is a lie she isnt 5'4 her legz are kinda long.
diana
said on 2/Nov/08
lol glenn this doesn't make sense
you say she has a 5'4.5 but then you still list her as 5'5.5
...
LILLEE
said on 4/Jun/08
in a photo next to elliott yamin she is only about 2-3 inches taller than him in giant heels . He is 5'6" and she looked about 5'9" to 5'10" so there is no way she is 5'9" barefoot more like 5'4"
B serious
said on 17/Apr/08
I think we need to pay attention to footwear people! Has anyone ever seen Mary without her signature HIGH heel boots on? Anyone? Never saw her in person, but every pic I see has heels that could cause nose bleeds. And if she is quoted as saying she is 5'4.5" why would you rate her (estimates only, mind you) TALLER than her statement, Mr. Editor?
Roe
said on 15/Dec/07
Rihanna broke her toe and had a cast on one foot, which briought her height down several inches that night at the VMA's. They interviwed Rihanna at the VMA pre-show and the guy said "you look so much shorter than usual 2nite"..and she then explained about the foot cast.
sofia
said on 6/Dec/07
Rihanna is rated in this site 5.8 and she said her elf that she is 5.9 so i dont think she is 5.7 ja Ralley said.
Ralley
said on 10/Oct/07
She towered Rihanna at the VMA's I saw that too... I think it's because she was wearing like 6 inch platforms and Rihanna's height is a bit over exaggerated I give her 5'7 max, and Mary looks about 5ft5.5in
R
said on 24/Sep/07
Is she really 5f5.5? I saw her at MTV music award and she was a lot taller than Rihanna( I think may be 10cm taller).
truthBtold
said on 6/Sep/07
I think Mary is slightly over-rated in her height. I recently viewed an episode of the Jamime Foxx show in which she played Ronald Isley's daughter. Even in heels she was noticably shorter than Foxx and even with the diminutive Isley aka Mr. Big. lol Even in the posted picture with Glenn, you can see things that might lend to her being shorter. By the eyeline/hairline she appears about an inch shorter, esp if you account for Glenn's eager lean into her. (wow and Glenn is smiling. must have been a special moment. lol) Now is the small heel statement a relative term, because the term "well-heeled" is doubly apt for this successful woman. Her shoe/boot game is to one many modern woman envies, and rarely are they small in stature. 1 inch or more shorter than 5'8" Glenn plus even the modest heels of say 2 to 3 inches puts her below the almost 5'6" estimate.
Victorian
said on 13/Feb/07
She did look tall at the Grammy's though (at least about half an inch taller than Ludacris), but she probably had 3-inchers on.
Glenn
said on 7/Jun/06
Small heels.5-5.
brittany
said on 6/Jun/06
hey glen how tall did you think mary was? was she in heels??
Glenn
said on 6/Jun/06
Thats Blige for you.
J.
said on 5/Jun/06
Makes perfect sense. I remember my mom's friend saying that upon meeting her backstage at a concert maybe 6 years ago that she was really shy and mousy.
Glenn
said on 5/Jun/06
Shy,but nice.taken 2 months ago.
J.
said on 5/Jun/06
I take it this pic was taken recently? Was she friendly?
Anonymous
said on 13/Mar/06
I met MJB in LA and she is 5'4. We took a picture together, both of us had on flat shoes and we were the exact same height. So she is about 5'4.
[Editor Rob: no chance of seeing this photo?]
gyllenhaalic823
said on 17/Dec/05
meh, she looks maybe around 5'5". she might not be "5'6" " but she sure is "thick" which might make her appear shorter
J.
said on 24/Mar/05
Her height is very tricky based upon the fact that she's ALWAYS in heels. And I do mean, ALWAYS. I can't recall an instance of her without some really tall looking heels on. I have seen Mary in concert and I'll take a rough guess that she's around 5'4" or 5'5" without her trusty lil' heels or boots. 5'6" sees too high for her. I could be wrong though ...