Charles Boyer's Height
5ft 8 ½ (174 cm)
French actor best remembered for roles in films such as Gaslight, Love Affair, Hold Back the Dawn, All This, and Heaven Too, How to Steal a Million, Flesh and Fantasy, Algiers, The Earrings of Madame de, The Buccaneer, Arch of Triumph and Around the World in 80 Days. In a 1938 photoplay magazine he was described as
"Five feet Nine"
You May Be Interested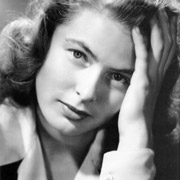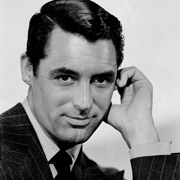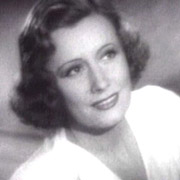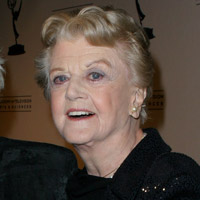 Add a Comment
12 comments
Average Guess (3 Votes)
5ft 8.33in (173.6cm)
EP
said on 25/Jan/18
It's unlikely that he was taller than 5 foot 8. In Cluny Brown he looks closer to 5 foot 7. Great actor at any height.
No not necessary
said on 25/May/17
He seemed much shorter. Do not think he was that tall but s handsome face and an exceptional actpr
mande2013
said on 14/Jul/15
Rob, could you add the Earrings of Madame de... please. That's probably the most "canonized" film he ever appeared in.
Arch Stanton
said on 13/Jul/15
5'9 was a likely a shoe measurement IMO.
Arch Stanton
said on 13/Jul/15
Rob in Fanny he looks about 1.5 inches shorter than Chevalier. However, if you see Chevalier, aged 73 at the time, with Horst Buchholtz Chevalier looked no more than 5 ft 9 and had lost easily an inch.
So Boyer honestly looked about 5'7.5 in Fanny, he was 61 at the time. Half an inch loss possible but 1.5 inches? Little chance, I think you'd be more accurate with 5 ft 8 as Steve says. He looked that with Niven too. I think he wore lifts at times, he pulled off looking 5 ft 10 with Bergman, but I think 5 ft 8 is a better fit.
Arch Stanton
said on 13/Jul/15
Brilliant actor. Looked 5 ft 8 by Fanny with Chevalier who looked about 5 ft 9 by then.
Steve
said on 6/Jan/15
Boyer was no more than 5'8" and could have been 5'7".
Sam
said on 5/Jan/15
Yep, I've seen all the Ophuls films you mentioned. People always say George Cukor was a woman's director but Ophuls made some of the better films from that era about real women. Kenji Mizoguchi was another director who made excellent dramas about the struggles women had to face. Directing genius may be genetic, as his son Marcel made two of the greatest documentaries of all time.
Gonzalo
said on 5/Jan/15
Madame is an excellent film. Ophuls was a great director. Sam, have you seen Lola Montes or Le Plaisir? Both great films. Letter from an unknown woman is also excellent
Hold back the dawn is excellent too.
Sam
said on 22/Dec/14
Yeah, actually The Earrings of Madame De... is probably one of Boyer's best films, IMO I only regard Gaslight more highly.
Gonzalo
said on 22/Dec/14
1`75 sounds right for Boyer. He looked around the same height as Vitorio DeSica in Madame de... Someone mentioned DeSica was 1`76.
He had a wonderful voice. I think he wore lifts in Gaslight
Arch Stanton
said on 20/Dec/14
Nice one, I think this was right near the bottom on the request list somewhere! They made him look taller than Ingrid in Gaslight though, looked 5'10 range. I vaguely recall with Niven he looked 5'8 range but Niven probably had his "shoes" on or Boyer had lost a bit of height by then. I'd never trust judging a height for a male in any film with Ingrid Bergman though, they even made Crosby look taller!! 5'9" flat does seem a good shout for peak I think. Can you squeeze in any of these: How to Steal a Million, Flesh and Fantasy, Algiers and The Buccaneer?