Charles Grodin's Height
6ft 0 (182.9 cm)
Peak height was 6ft ½ in (184.2 cm)
American actor best known for roles in films such as Midnight Run, Beethoven, Rosemary's Baby, Seems Like Old Times and Heaven Can Wait. In an article he once wrote he mentioned his height and weight:
"Today I am six feet one and weigh 180 pounds. At thirteen I was five feet one and weighed 120 pounds."

Photos by PR Photos
You May Be Interested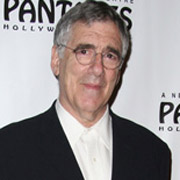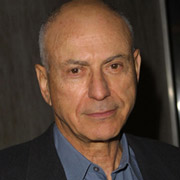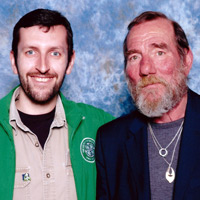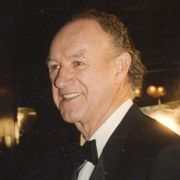 Add a Comment
20 comments
Average Guess (2 Votes)
Peak: 6ft 0.5in (184.2cm)
Current: 5ft 11.88in (182.6cm)
Rampage(-_-_-)Clover
said on 16/Sep/17
6ft1 peak is arguable.
Anon
said on 29/Dec/16
He looked VERY close to the same height as Kevin Kline in the movie Dave. They might have been the same height. I say Grodin is 6'1'' or 6'1.5''.
Redwing
said on 14/Dec/16
This guy was a legendary actor he sorta went off grid didn't he. Man 5'1 at 13? I think I was taller or that height at that age.
55 year old
said on 13/Sep/16
slightly taller than 5'10" gene wilder in The Woman in Red 1984. So 6 foot range is close enough...
Rampage(-_-_-)Clover
said on 3/Jan/15
I think Kotto was 6ft4-5 range. Looked it in Live And Let Die. Not the reported 6ft6 though.
Rampage(-_-_-)Clover
said on 1/Jan/15
He was 53 in Midnight Run and still looked 184cm at least
[Editor Rob: I think maybe Yaphet could look 6ft 4 range in that film, at the end anyway...but as you can see, I found Grodin's claim of 6ft 1.]
Arch Stanton
said on 2/May/14
I didn't think he looked over 6 ft next to Beatty in Heaven Can Wait.
Sam
said on 25/Jun/13
In his 70s, in a recent episode of Law & Order: SVU, he looked to be the same height as six foot tall Danny Pino.
Willy
said on 25/Oct/12
Actually, Grodin looked like a monster next to De Niro in several shots of Midnight Run and the difference between them is never two inches but, depending on posture and angle, either three or four. By the way, his arrest warrant in that film gives his height as 6'2'' and I at least wouldn't rule out a peak height of 6'0.75'' so that 6'2'' might have been roughly his height in shoes. He certainly looked big and imposing next to De Niro.
Sam
said on 15/Dec/11
Yeah, there appeared to be a max 3 inch difference with De Niro in Midnight Run and sometimes it looked closer to a 2 inch difference. I also recall De Niro being towered over by Yaphet Kotto in that movie, of course.
JohnnyRB
said on 14/Dec/11
In Midnight Run he didnt seemed so tall beside 5ft9 Robert De Niro and of course in the 80s comedy Seems Like Old Time he looked 4 inches shorter than costar Chevy Chase. He never was taller than 5ft11.5
maio
said on 2/Dec/11
Peak height: 6 ft 0 in/183 cm
Current Height: 5 ft 11 in/180 cm
RICHARD
said on 6/Apr/09
If you look closely at his files in Midnight Run it says he's 6'2,160 lbs.,has black hair and brown eyes so there's all his information.
\\\\\\\\\\\\\\\\-_-_-(Hugh)-_-_-/
said on 14/Feb/09
He towered over Robert DeNiro in Midnight Run. I'd have said 6ft1/6ft2.
RICHARD
said on 8/Aug/08
He was 53 in this film so maybe he shrunk some inches. Funny thing about this guy's age,as well. He was born in 1935 and even in this film and his later films like Beethoven,Clifford he's always appeared to look about 30/40-something, and yet he was 30/40-something back in the 60s and 70s. He's always looked very young. He's now 73 and I'm like WHOA !!!!!!!!!!
Frank2
said on 3/Aug/08
Please explain if Grodin is over six feet, why was he was at least five inches shorter than 6'4" Yaphet Kotto in MIDNIGHT RUN? He's probably closer to 5'11".
Brad
said on 6/Mar/07
Freakin' Fester. He and Cromag running after actresses was like Bellevue's back door opening and the nurses running.
Height Tracker
said on 30/Dec/06
He made a movie with Jim Belushi one time, and in it they pretty much looked exactly the same height.
Glenn
said on 8/Dec/06
Funny.my first time at Regis was for Grodin and I watched Fester get him! 1990.
Brad
said on 7/Dec/06
I saw "Fester" get his autograph from him at NBC N.Y. in '83. 6' it is.