Chris Diamantopoulos Height
5ft 9 (175.3 cm)
Canadian actor best known for playing Moe in The Three Stooges. On TV he can be seen in 24 (season 8), Up All Night, Hannibal and Silicon Valley.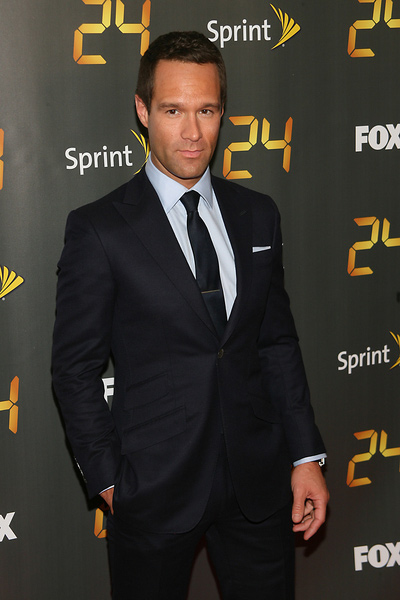 Photos by PR Photos
You May Be Interested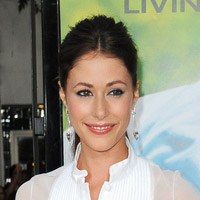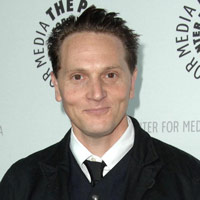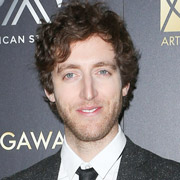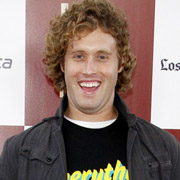 Add a Comment
28 comments
Average Guess (3 Votes)
5ft 8.75in (174.6cm)
Anonymous
said on 12/Dec/17
Looks a little shorter, maybe 5'8-5'8.5.
www
said on 20/Dec/16
narrow and long head
Nick
said on 4/Jan/16
Odd, he's taller than (178cm) Minnie Driver in About a Boy.
Sam
said on 9/Sep/15
Rob, could you add 24, Up All Night, Hannibal and Silicon Valley to his credits?
cole
said on 17/Jul/15
Has this page been up long, Rob? I'd think there'd be more interest in him from all the Silicon Valley fans asking for pages for Thomas Middleditch and the rest. Really enjoyed Chris' performance as Russ Hanneman, he's hilarious! Think he generally looks about 2 inches shorter than Thomas Middleditch on the show - who can look anywhere between 5'10 and 5'11, maybe 5'10.5 is something he could measure. And if you've watched the show, do you have estimates for guys like Martin Starr, Kumail Nanjiani, Josh Brener, Matt Ross and Christopher Evan Welch (passed away in 2013)?
Lil' Jerry
said on 10/Apr/08
This guy is such a talented musician. Glen, you always pose like a deer in headlights!
glenn
said on 24/Feb/07
like sf i was pleasantly surprised by the nature cd and havnt heard the other.anyone?
sf
said on 23/Feb/07
Again, the prespective favors Fagen a little bit, maybe giving him an inch or so on Glenn. We'd probably be surprised if they were standing side by side.
I enjoyed Two against Nature - was surprised by how good it was. To me, anyway, still some classic Steely Dan sound mixed with, obviously, the maturity of so many years. To me, didn't try to do too much or too little, but sounded pretty good for a "comeback" CD. Still haven't heard Everything Must Go.
Yea, J, I've read some entertaining articles - these guys do have their own way, and own way of saying things. Smart guys, interesting things to say and tell, a little arrogant, maybe, but who cares?
J.
said on 23/Feb/07
Gaucho was a tad more subdued than their previous work had been, so that may have thrown off fans at time. Now, it stands as one of their best. The again, the recording sessions for Gauco was filled with havoc: a band's burnout after a hell of a decade. What did you guys make of Two Against Nature and Everything Must Go?
D.Ray- I've only seen the "Peg" segments of the Making of Aja DVD. However, I've read several Steely Dan interviews (the ones that they actually grant). They're the most entertaining thing you'd want to read! Such brillant, too-school-for-school smart assed grumpiness! Especially coming from Don.
See, I always had a 5'8"-5'9" impression of Don because the above-average-height-looking Walt always seemed taller. But judging by the pic above, I could have shortchanging him.
"When the sidewalks are safe, for the little guy" (from 'Third World Man'). LOL.
glenn
said on 23/Feb/07
i love gaucho.
glenn
said on 22/Feb/07
i dont remember royal scam well,but i think that was my fave too.
sf
said on 22/Feb/07
I'm no expert, just always liked Dan since I was in my early teens, back to the days Steely Dan was starting to fade (late 70's), but still always liked the sound, even though I was only 13 or 14. Now, that I'm older, I still appreciate the "sound", so to speak, but understand it on a different level.
Some people don't like Gaucho so much, but it's got a few of my favorite songs on it.
As for Fagen, yea that's what I've heard, D. Ray - grumpy, arrogant, etc. that's what happens when you get two talented guys always calling the shots, and being pretty successful at it.
Better that I just enjoy the music then worry about Fagen - probably would be disappointed if I met him.
D. Ray Morton
said on 22/Feb/07
J. - did you ever see the "Making Of Aja" doc? Fagen comes off exactly as you'd imagine: intense, dour, wry, slightly arrogant. Rick Marotta said he was a pain in the ass to work with, but the tracks were always so good that it was worth it.
To me, Morph sounds very similar in many ways to Aja-era Dan - musically, anyway.
You're right about Walter. He consistently appears ½"-1" taller than Donald. Why did I think was shorter?
J.
said on 22/Feb/07
To be honest, if Glenn were to say that Don was a nice, easygoing guy, I would have been slighty disappointed. Grumpy and sordonic is just the way I pictured him. At least we know that the music's vibe comes from an authentic place.
glenn
said on 22/Feb/07
the man still is a legend to me, grumpy or not.im not an expert on him like you probably are sf.yeah,i have that early one,night ? lp.good stuff.
J.
said on 22/Feb/07
My favorite SD album would probably also be The Royal Scam. The dark caustic nature of the album is what drew me. Then in "Kid Charmeglane", "Caves of Altamaria", "Don't Take Me Alive" and "Haitian Divorce", you got some of the strongest of the Dan's career. Aja could possibly tie with The Royal Scam although it's somewhat cliche to say it's their best. I also really love Two Against Nature. I'm in the same boat as D.Ray and sf: it's hard to pick one! LOL. I also really love Morph the Cat. I'd sum it up as a darker, jazzier, more introspective affair than the last SD album, Everything Must Go.
It's ironic, I actually just got tickets for the Dan's May 17 show at Mohegan Sun in Conn. I can't wait.
D. Ray Morton
said on 21/Feb/07
Glenn - to me it sounds much more like vintage (mid-70s) Dan than a Fagen solo record. Not much different then what we're used to. Nice, though. Lyrics are great.
sf - yeah, Katy Lied's up there for me, too. And Aja. And Can't Buy A Thrill. I really can't name just one, either.
sf
said on 21/Feb/07
D. Ray - that's hard for me to pick. I really like a lot of them, although the Royal Scam is very good. Seriously, just listened to it the other night. Love Kamakiriad (spelling?) and his other solo stuff, too. Like Katy Lied alot too. I figured he might be grumpy but probably pretty cool if you get to know him.
glenn
said on 20/Feb/07
what style is it? jazzy/experimental?
D. Ray Morton
said on 20/Feb/07
I like it a lot. Don's still got it.
glenn
said on 20/Feb/07
he is very grumpy.im no expert on them.my second pic with him.i do love them.how is new solo album?
D. Ray Morton
said on 19/Feb/07
sf - what's your favorite disc?
If pressed, I'd have to go with The Royal Scam.
sf
said on 19/Feb/07
Okay, Glenn you gotta tell us what Fagen is like. I've been a big Steely Dan fan for damn near 30 years.
glenn
said on 19/Feb/07
no clue on becker.
J.
said on 19/Feb/07
I thought Walt was taller than Don. I could be wrong and I'm currently too lazy to fish for photos.
D. Ray Morton
said on 18/Feb/07
Yeah, I always thought he'd be shorter. What's Becker, about 5'7"?
J.
said on 18/Feb/07
He always came across as a 5'8"-ish guy.
glenn
said on 18/Feb/07
thats about right.