Chris Elliott's Height
6ft 0 (182.9 cm)
American actor and comedian, known for roles in There's Something About Mary, Groundhog Day, Schitt's Creek, Kingpin, Scary Movie 2 and Cabin Boy.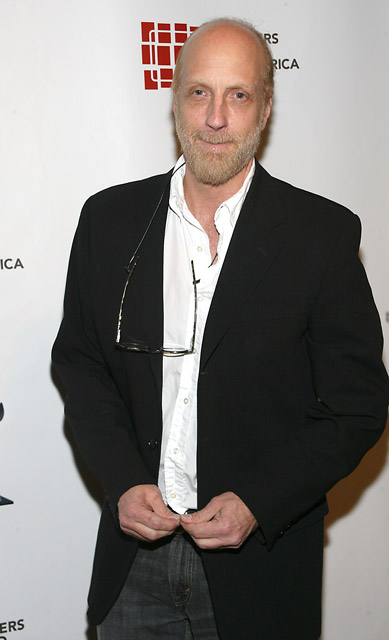 Photos by PR Photos
You May Be Interested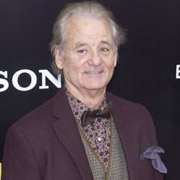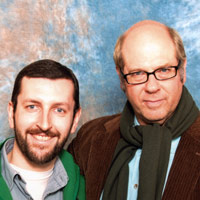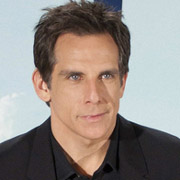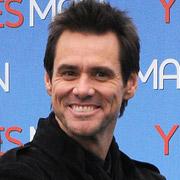 Add a Comment
17 comments
Average Guess (5 Votes)
6ft 0.3in (183.6cm)
Rampage(-_-_-)Clover
said on 23/Jul/20
I think he was over 6ft
berta
said on 19/Jul/20
good update 183 seems about right
slothee
said on 12/Jun/20
Wait, what happened to the 6'0 1/2" listing?

Editor Rob
Not as sure of it
Gamma
said on 8/May/20
Letterman wore wrestling shoes much of the time--thin, flat soles, zero height boost. Elliott wore sneakers, wallabys, dress shoes, etc.--height boost of 3/4" to 1". We passed each other on the street once--I was 6' 2.75" back then. If he was over 6', it was only because of his street shoes.
Rampage(-_-_-)Clover
said on 26/Apr/20
Rob, I'm sorry but I take issue with this one. Clearly BT has not seen Chris during his Letterman years. Also if you look at the first picture that BT posted he's actually stacking up pretty well next to Jason Segel
Click Here
Click Here
(check out specifically 4:00-5:00 mark with him standing with Letterman)
Click Here
While it's possible he's heading to 6ft now given that he's nearly 60, in the 80's he definitely looked more 6ft0½-1 range with Letterman, possibly even 6ft1 if we're arguing that Letterman was closer to 6ft2. At the very least, I'd give him back his original listing as a peak. I'm wholly convinced he was over 6ft in his prime

Editor Rob
Today he isn't looking over 6ft, but I'll need to look back again 20 years ago to check.
BT
said on 2/Apr/20
@Rob: I don't know if he's maybe lost some height in his 50's, as I didn't see him much in his prime, but I struggle to see how he'd be this tall on HIMYM:
Click Here

Editor Rob
Yeah he looks at most 6ft on that episode.
Rampage(-_-_-)Clover
said on 11/May/19
Looking at 80's clips of him with Letterman there's really not much between them. It could be like this
Elliott: 6ft0¾(184.8cm)
Letterman: 6ft1¾(187.3cm)
Rampage(-_-_-)Clover
said on 6/May/19
I think he easily pulled off 6ft1 in TSAM
Rampage(-_-_-)Clover
said on 3/May/19
Maybe 6ft0¾, Rob?

Editor Rob
That might be the most, the lowest I'd say just over 6ft
Rampage(-_-_-)Clover
said on 23/Feb/19
Yeah E-F is too low, he's been undersold at 6ft. D is the lowest I'd argue, C I can see as possible and B might be a bit of a long shot but even then I think in the 80's-90's you could argue he was near 6ft1...A is pushing it. That belongs Bill Murray. Chris looked the same height as Letterman in his last 10 years on late night and maybe 1in shorter (no more) in the 80's
A friend of mine met him in New York a few years ago and straight away was shocked by how tall he was in person and also said that he wasn't a skinny dude but fairly quite solid and broad...very nice guy though...it'd be cool if he made appearances over this side of the pond
Rampage(-_-_-)Clover
said on 22/Feb/19
Rob, which of these is arguable?
A) 187.5cm/185.5cm
B) 187cm/185cm
C) 186.5cm/184.5cm
D) 186cm/184cm
E) 185.5cm/183.5cm
F) 185cm/183cm

Editor Rob
From what I've seen, I stick with D. Can't see B as possible. Chance of C maybe, F seems too low.
Rampage(-_-_-)Clover
said on 11/Feb/19
He's one of those guys whose deceptively tall. I think if Letterman was near 6ft2 in the 80's-90's, you could say Chris was 6ft1. In sneakers he edged out Kimmel (in lifts more than likely). Didn't look a full inch below Murray...
Rampage(-_-_-)Clover
said on 10/Feb/19
If Murray is 186cm then 184-185cm is arguable for this guy
Rampage(-_-_-)Clover
said on 9/Feb/19
I think a weak 6ft1 is arguable
Rampage(-_-_-)Clover
said on 9/Feb/19
Finally!!!
Yeah this mark is acceptable. At times can look 6ft1

Editor Rob
Well he is arguably taller than 6ft flat, but for me I don't think he's as tall as Bill Murray for instance, but then I know many have Bill at 186cm too!
Michael, 5'10" 178 cm
said on 3/Dec/18
I think he is 6'0", he looked that tall in movies. I'm pretty sure he was shorter than 6'1" Bill Murray, so I would rule out 6'1" for him. He looked like 6 inches taller than Ben Stiller in There's Something about Mary and was also taller than Matt Dillon in the movie. I also saw him in a movie called the Christmas Cottage and he stood next to Jared Padalecki and he looked about 4 inches shorter. He was also on Everybody Loves Raymond, Chris looked 1 to 1 1/2 inches shorter than Ray Romano and like a whole 8 inches shorter than Brad Garrett. He is definitely not shorter than 6'0" because he was more than an inch taller than Matt Dillon andhalf a foot taller than Ben Stiller. He might be slightly taller like a fraction of an inch over 6'0", like he could been 6'0 1/2" as listed, but I didn't think him and Bill were that close in height when watching Groundhog Day, he was definitely a bit shorter so I'd discount 6'1" for him. He is anywhere between 6'0"-6'0 1/2" imo.
Paul NS (6ft 0.5)
said on 21/Nov/18
Didn't notice he was finally added, cool. This is reasonable, he always did seem over the flat 6' when he stands tall. Looked quite close to Tim Daly on Wings