Christopher Mintz Plasse's Height
5ft 7 ½ (171.5 cm)
American Actor known for roles in SuperBad and Kick Ass. One interview in The Sun described him as
"short, around 5ft 7in, and stick-thin."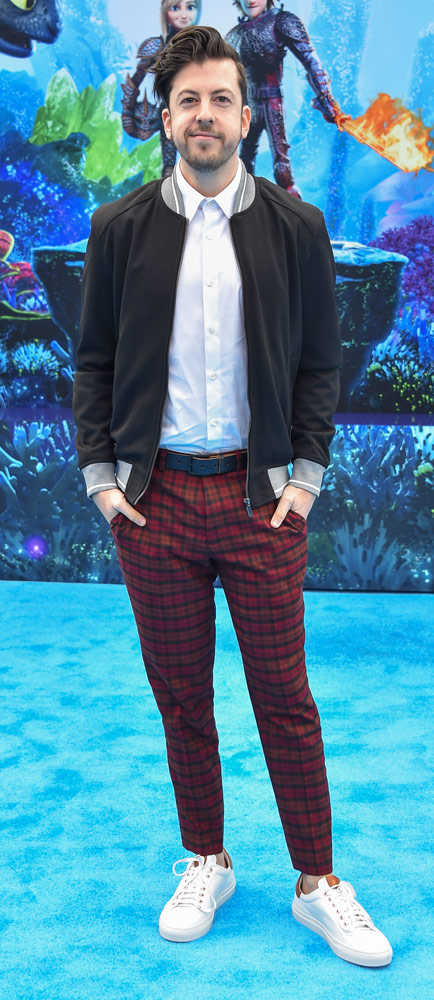 Photos by PR Photos
You May Be Interested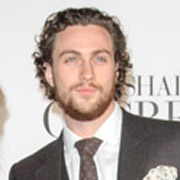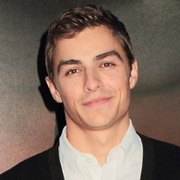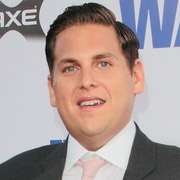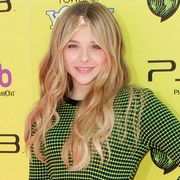 Add a Comment
35 comments
Average Guess (18 Votes)
5ft 7.47in (171.4cm)
Panchsfhool
said on 11/Apr/20
Anyone remember that fake id from superbad said 5-10
Nik Ashton
said on 7/Nov/19
He doesn't look short to me! S-H-O-R-T N-O-T!
Chris Junior Hernandez 1990
said on 4/Nov/19
Click Here
Nicholas Braun wear a 2cm sneakers and Mclovin had a near 1.5" boots.
Chris Junior Hernandez 1990
said on 16/Sep/19
I agree with Joao Pedro that CMP could pull off more like 172cm than 5'7-5'7 1/2.
Lazar99
said on 25/Jul/19
The Sun described him as "short, around 5ft 7in, and stick-thin."
I wouldn't call 5ft7 short, although It's definitely below average, maybe short-ish at worst but not legit "short".
I would choose 5ft7 1/2 for Christopher.
Nik123
said on 20/Feb/19
Really? Paul Rudd was at least like 3 inches shorter than him in Role Models. Seemed more like 5'6. Unless he's grown but he was already 20 in that movie so prob hasn't grown much.
Joao Pedro
said on 22/Dec/18
Rob, I can't see him that short. He seems to be a little taller. Like at least a solid enough 172cms man. He doesn't seem to get any lower than that, but this is just my opinion, of course. Don't think it might be the case?

Editor Rob
172 is the most I think I'd try to argue.
Monkey knees
said on 5/Sep/18
5ft 7.25in is spot on. The fact that he has such a slight frame makes him appear 2 inches taller.
Randomuser
said on 26/Oct/17
Strange that he would refer to himself as "short". 5'7.5 is only like 1-2 inches below average.
Realist
said on 8/Oct/17
5'7 and 120. 5'9 is absurd Aaron Johnson is barely 5'11 and there's a lot of height between them. Evan peters is 5'9
MD
said on 15/Apr/14
Relative to his height, he has some long legs. I think this can make him look taller than he is coupled with him being really thin. But, he's certainly not over what he's currently listed. He's honestly just about two inches taller than Dave Franco (who I suspect is much more a flat 5'5"), and that's it.
Here he is with a listed 5'6.5" John Leguizamo:
Click Here
Vecrotus
said on 13/Apr/14
If this guy stood up straight instead of slouching all the time he could easily look 5ft 8in. He didn't seem that much shorter than Aaron Johnson in Kick-Ass 2 who was wearing boots that clearly added height. And Chris was slouching too. But because he slouches nearly all the time, he looks more like 169cm most of time. I think this listing is pretty much spot on.
Blaze
said on 13/Nov/13
I laughed when I saw his fake ID in Superbad and it said 5'10. He's is a strong 171cm
Chris
said on 14/Apr/13
Looked about 3 inches shorter than 5'8.5/5'9 Anton Yelchin in Fright Night.
5 '6 barefoot
said on 18/Feb/13
this guy has a kid body and a disproportion body...he is very small atmost 5'7 with shoes... long and rogen are like 5 inches talller than him...it's a trip...
Johnnyfive
said on 14/Sep/12
Mc Lovin' looks this height in all of his movies. Not tall and not really short. He does slouch a lot, so 5'7.5 to 5'7.75 isn't out of the question.
Gary 6ft3 at 17
said on 7/Jan/12
he looks a weak 5'9 in kick ass next to 5'10.5 aaron johnson
Realm2008
said on 15/Dec/11
Seems about 5'7" 127 pounds
Silent d
said on 8/Dec/11
In superbad, his fake id said 5 foot 10. He was shorter than seth rogen by a fair bit. In role models little shorter than paul rudd. He was shorter than michael cera in superbad. 172cm is about right.
chilean
said on 29/Oct/11
rob look this plz
Click Here
Frusciante is listed as 5,8 here ... that does it turn to mintz in 5'9? I dont think that mintz uses lifts
[Editor Rob: from that one pic it could suggest Frus is smaller]
LAN Jiao
said on 25/Oct/11
This boy is 5'7 n 125.
Wide not tall
said on 28/Aug/11
Maybe 5'7.5 is closer.
Wide not tall
said on 22/Aug/11
I would say 172 is about right. His small build makes him look even smaller.
Gained weight instead
said on 19/Aug/11
Does look around this height.
Matt
said on 4/Aug/11
@clay, couldn't agree more. I have a thin build and am thin at 168 pounds. I'd guess around 135 pounds for this guy. He's not 5'11-6'0 though he's alittle below 5'8
Clay
said on 18/Jul/11
140 pounds at 5'11-6'0 is extremely skinny, sorry.
Act
said on 3/Jun/11
Rob, 5'8 with shoes?
[Editor Rob: 5ft 7 barefoot?, he can look taller than that, although an interviewer guessed he was that height.]
Gerrard189
said on 27/Apr/11
On the premiere photos Aaron Johnson didn't tower him as much as i thought he would. Say McLovin is 172 cm tall, and Johnson is billed as a solid 5'11" guy. I have my doubts, he might just be around the 5'10" mark (Aaron Johnson)
Aaron
said on 5/Apr/11
140 isn't that small, you're right. I'd guess Plasse is in the 120-130 range.
SolidSnake
said on 14/Mar/11
It's not that small. I'm 5'11/6'0 and 140
the shredder
said on 27/Feb/11
Do you know how small 120 lbs on 5'8 is ? He is more like 140 lbs and about 5'7 !
SolidSnake
said on 26/Feb/11
Haha his fake Mclovin licence in Superbad says 5'10 and 150 pounds. I think 5'8 and 120-130 in real life lol
bk
said on 27/Jan/11
Rob, if someone was 5'7.875" (or 5-7, 7/8) would you list them on your site at 5'7.75" or 5'8"? I'm trying to understand the listings better, thanks.
[Editor Rob: think of .25's as kind of weak or strong figures. There's a chance they may be 5ft 10 say, but they might also go as low as 5ft 9.5. A 5ft 9.75 listing might be a guess between the 2 likely height.]
5'7.37
said on 5/Jan/11
Paul Rudd is clearly taller than 5'7.5 Steve Carrell, so I'd say 5'9 works for him, then McLovin might be scratching 5'8, of course he's really thin and probably slouching next to Rudd makes him look smaller for more than 1".
Chris
said on 27/Dec/10
Wow, he's tiny next to seth rogen, around 4 inches shorter. I'm almost positive I've met him on Xbox live, I said 'he sounds like this guy, he's in kick ass', he kinda blocked out the question, so I'm gonna try to see if it's him, ask how tall he is and we'll see ;)