Clare Higgins Height
5ft 4 (162.6 cm)
English actress known for roles in HellRaiser, The Golden Compass, Cassandra's Dream and TV series Parade's End and Homefront. In the Spotlight Directory, Clare had her height listed as
"5 feet 6 inches"
.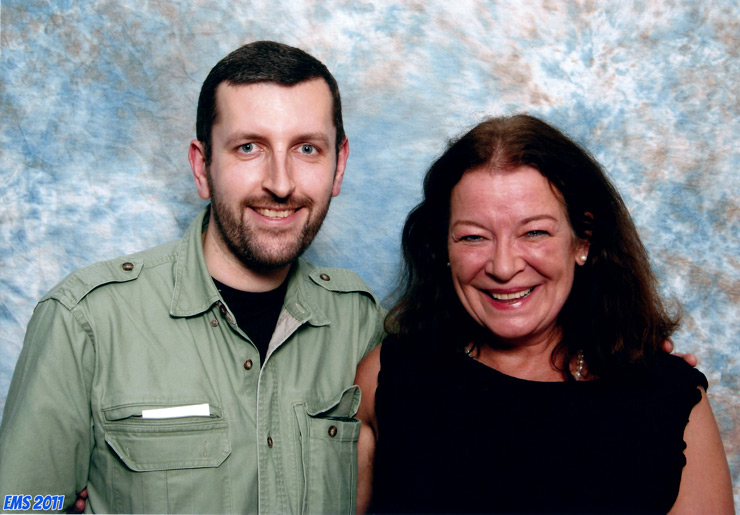 5ft 8 Rob and Clare @ Entertainment Media Show 2011
You May Be Interested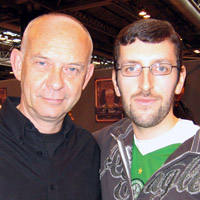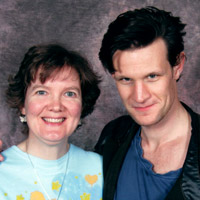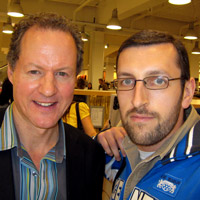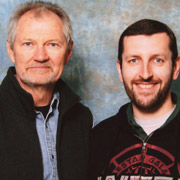 Add a Comment
11 comments
Average Guess (5 Votes)
5ft 4in (162.6cm)
Miss Sandy Cowell
said on 19/Jul/20
Clare is excellent in 'Hellraiser', a film which still cuts the mustard now. She looks softer with the longer, chestnut red hair, but regardless, she's elegant and professional in both 'Hellraiser' and 'Silent Witness', giving rise to a taller impression on the height front. Yes, when I saw 'Hellraiser', Parts One and Two at the pictures, which both starred Clare, she could have passed for 5ft5 or 6. In fact, that's what I thought she was.
But those cold eyes.... 😟
5ft4, as depicted above.
Christian 6'5 3/8"
said on 9/Sep/19
5'4" is fine
Sandy Cowell
said on 6/Jan/19
@ Rob - Too right they do! I thought Doug Bradley was about 6ft/6ft1 when I first saw it! The way his demon character was dressed added to that false impression, as did the fear that there was no escaping him once you'd opened the box.
I thought Clare was taller too, as she wasn't someone you could easily warm to, entrapping men and killing them to feed to and humanise her lover, who was paying the price for opening that darn box! When I saw her recently in 'Silent Witness', she tended to wear heels most of the time, thus looking taller than fellow five-foot-four actress Amanda Burton. The few times you see her without shoes, the actresses are neck-and-neck on the height front.
PS I did see 'Hellraiser' again extremely recently. My brother came in and said, "Oh no, not THAT again!"😜
Mind you, my Dad liked it! 😉👍
5ft4.

Editor Rob
I remember listening to her once in a talk, and she talked with enthusiasm and had a bit of a laugh about acting.
Sandy Cowell
said on 27/Nov/18
@ Rob - It (as in 'Hellraiser') left such an impression on me that I now have eight of them! I think there's just one more to buy....

Editor Rob
I don't think I seen the last 3, but there's simply too many films out there. Sometimes scary characters can leave taller impressions to audiences, I wonder if you did a survey at the time, how tall Doug would have been guessed...
Sandy Cowell
said on 16/Nov/18
@ Rob - I will willingly check this out by watching 'Hellraiser' as soon as possible, no problem!
I saw it at the pictures and hadn't ever seen anything quite so scary as to make me feel sick before!

Editor Rob
I found it scarier when I was a teenager watching it...it was still a decent rewatch.
Sandy Cowell
said on 15/Nov/18
I'm SO glad that the 'Drama' Channel are repeating all the 'Silent Witness' episodes, right from the very beginning. I am seeing a completely different side to Clare, a totally professional and sympathetic side, instead of the terrifying part she played in the first two 'Hellraiser' films. As I remembered her to be 5ft4, I am using her as my measuring stick, but she does tend to wear heels a great deal of the time, because I know Amanda Burton is about the same height, possibly up to an inch less, and she's always looking up to Clare!
So impressed am I with Clare's acting that I am thinking of checking out her other films!
Clare can have a thoroughly professional 5ft4; she really is quite a lady, with a lovely speaking voice, and dark hair that swings prettily as she moves about!

Editor Rob
I think Clare's resume claim of 5ft 6 was pushing it...she never seemed that tall in the 80's or 90's.
Nik
said on 6/Apr/18
Clare is either as listed or slightly less!
Peter 179cm
said on 22/May/17
As listed-maybe a fraction less.
Sandy Cowell
said on 10/Jan/17
Clare put so much atmosphere into 'Hellraiser' and the second one! I would have believed she was much taller than just 5ft4!
I saw her also in one of those TV series (possibly the first 'Silent Witness' with Amanda Burton), but that's all! The programmes mentioned above are all new and unseen by me!
Hypado
said on 26/Feb/15
Clare Higgins's height is 5ft 4in (163 cm)
163 sounds right.
Mark
said on 30/Mar/13
Rob be careful!! she killed Frank and Dr. Chanard!