Clare Holman's Height
5ft 2 (157.5 cm)
English actress, best known for playing Dr Laura Hobson in TV series Lewis.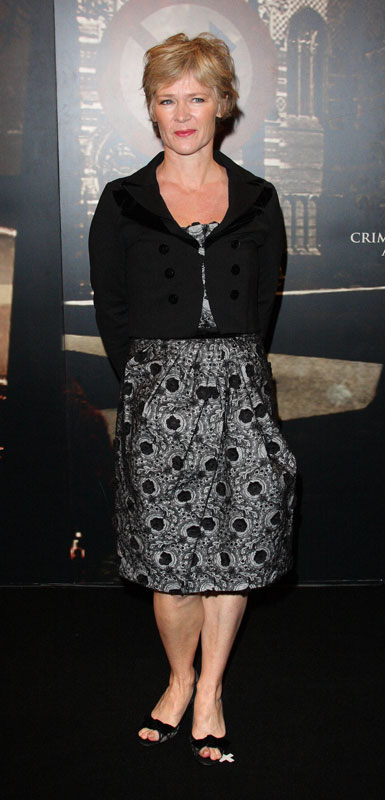 Photos by PR Photos
You May Be Interested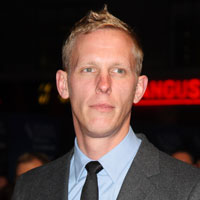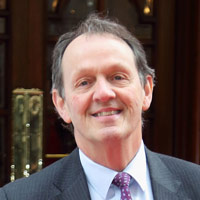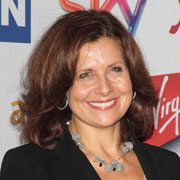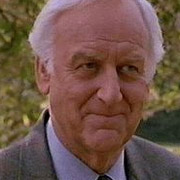 Add a Comment
9 comments
Average Guess (4 Votes)
5ft 2in (157.5cm)
Sandy Cowell
said on 16/Sep/18
Clare made her début in 'Inspector Morse' in her capacity as a forensic scientist, calling Morse 'Inspector Mouse'!
She certainly doesn't look any more than 5ft2, so that is what she gets!
Nik
said on 12/May/18
@ Sandy Cowell - So he thinks he's Mr Bean, does he? We'll see what Mr Bean has to say about that, at least he doesn't go round insulting people all the time! Your Mr Autocorrect (Mr Bean in his words!) thinks he's got a big audience on Rob's website and he reckons he is some sort of big star who everyone finds funny! You could ban all his pocket money and ensure he puts it all towards his psychiatric help!
It's great getting accustomed to the same stars in a programme episode after episode, you get to know them and if they are interesting and fly the flag for a certain sector of society then they will quickly become household names who will do a lot for other people who belong in a particular way to the same sector of society as that star! Of course it is also good to see the same stars every episode as you get to understand them and this helps you understand the plot and maximises your enjoyment of the programme!
As we know, Soap Operas are also successful because they document serious life issues to audiences of millions, we have seen this week how "Coronation Street" have brought to everyone's attention some of the factors which can cause people to take their own lives, they have broached this subject well and I am sure it is to act as help to us all.
Cheers!
Sandy Cowell
said on 10/May/18
@ Nik - Well, 'he', or my Mr Autocorrect (who tried to fob himself off just now as Mr Bean!), would have to save for his own psychiatric help himself, but he'd never have enough money as he smokes too much and goes on long meed and cider benders with 🐝! In short, he wastes all his money!
Of course the parts for films and TV should reflect people from all sections of society, including age groups! That, coupled with the excellent standard of the plots, is what makes Soap Operas so successful. 'Lewis', with Clare Holman here and 'Inspector Morse' can almost fall into that sort of criteria as they star the same basic stars episode after episode, so you can get to know the characters, which is a massive bonus in my opinion! 🐰😁😊😅
Nik
said on 9/May/18
@ Sandy Cowell - Indeed he does, or a top psychologist! He needs someone to delve deep into his inner mind to work out why he uses Rob Paul's celebheights arena to ply his stubborn trade, one that is not funny!!! - except to him, and us some of the time if we are being truthful!
Sunday the 6th May was the first day that I had not commented this month, on the 3rd May I did not show up on a lengthy "Comments page" but I did make some submissions beyond the cut off point, at around 10 o' clock that evening! One was to you on the page of our Prime Minister!
I know that you had days where you did not submit any comments on several occasions earlier this year due to your phone not working and the big issue of your hip operation, when you are ready to go out and about a lot more there will again be days where you do not comment and there will be other days where you just do one or two! Like you, I most definitely enjoy sending comments to East Kilbride and then waiting for their moderation, it is a magical feeling to press the "submit" button knowing that Rob, you, and all the other visitors, will be able to read my comments!
I agree with you and Rob in that the TV parts should be well represented by women over 40, every sector of society should be well represented on TV to give everyone the confidence they should most definitely have! Every sector of society has so much to offer and people who decide on TV roles should exploit this and the talent that is available as well as ensuring that the TV parts reflect the diversity of our society!
Cheers!
Sandy Cowell
said on 8/May/18
@ Nik - Mr Autocorrect needs a psychiatrist!
I don't think I've actually had a whole day whereby I haven't drifted over at some stage in the day to Celebheights since I came out of hospital and had a working phone again!
Sitting here and watching the TV, be it a DVD or the TV in general, I take in the heights of people all the time! Maybe when I am more mobile again, I too will have whole days of not sending comments, but until my fitness is peaking again (fingers crossed!), I will enjoy sending comments every day! And enjoy it I DO! 😁
Sandy Cowell
said on 7/May/18
@ Rob - I couldn't agree more! I mean, there are plenty of over-40 women in real life and the TV parts available should reflect that!
Nik
said on 7/May/18
@ Sandy Cowell - This is my first comment since Saturday night! It's roasting up here in West Yorkshire at 16:26 on this Monday afternoon! Your Mr autocorrect is a diamond or a gem, take yer pick! You could write a book on his funny phrases, it would make a mint! He has a brain and knows that you like "Blackadder" so he has fiddled about with this word and turned both the words within this word around, to be stupid! I also like how he changed "Anderson" to "Adders on"!
I think that Clare is around the 5'2" mark or slightly under, I will offer her 5'2"!
Cheers, my friend!
Sandy Cowell
said on 5/May/18
@ Rob - Absolutely! There are three actresses who I watch regularly of 5ft2 - 5ft2.5: they are Gillian Anderson, Jodie Foster and the late and very sweet Brittany Murphy. Every time I unfailingly think how short they look compared to their male co-actors! Clare most certainly looks the same next to hers! 👍😉
@ Nik - And here's one for you! Whenever I try to write the surname 'Anderson', my stupid autocorrect tries to change it to 'Adders On'! However, just now when I WANTED to write it, it tried to change the phrase to 'Adders Black', which makes a whole lot more sense to me in view of my many-years-old love affair with 'Blackadder'!
Have a great weekend, my chum*!
* I used the word 'chum' because Mr Edmund Blackadder is very fond of it, and used it to describe his friendship with the character 'Bob', played by the recently new to celebheights actress Gabrielle Glaister! 👍😊 🐍

Editor Rob
It is always good to see ladies in their 40's still be performing in interesting roles...too often in the past, the roles dry up, but I've noticed over last 10-15 years there are more parts for women over 40.
Sandy Cowell
said on 5/May/18
I thought I recognised the name! What an excellent addition to celebheights, Rob! She does look 5ft2, which is tiny next to Laurence Fox and Kevin Whately, especially the former!

Editor Rob
On Lewis she did seem quite short, I wouldn't have guessed above 5ft 2.