Cliff Curtis Height
6ft 0 (182.9 cm)
New Zealand actor, best known for films such as Three Kings, Whale Rider, Die Hard 4.0, The Fountain and for his role as Travis Manawa in Fear The Walking Dead. On his Showcast talent page he is listed
183cm
.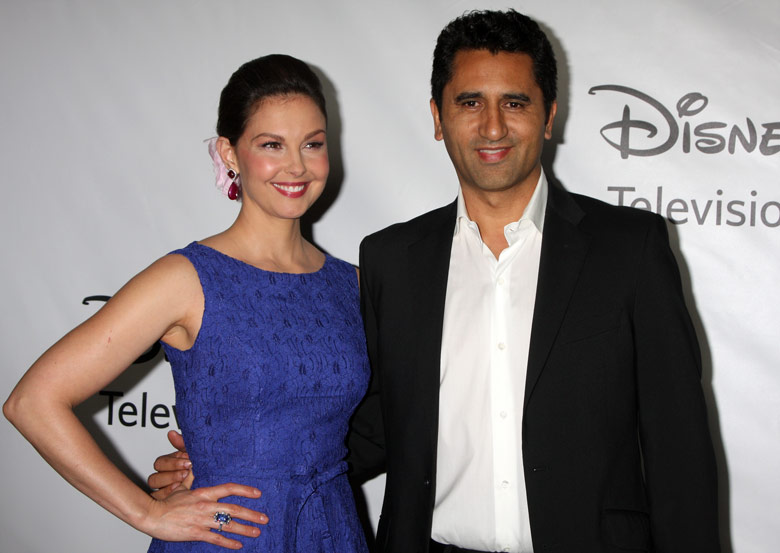 Photo by PR Photos
You May Be Interested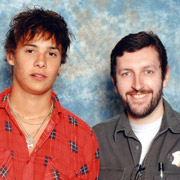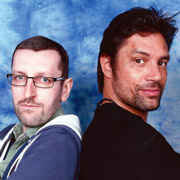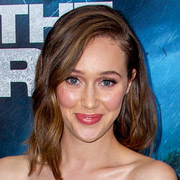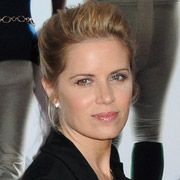 Add a Comment
27 comments
Average Guess (12 Votes)
6ft 0.25in (183.5cm)
CD
said on 5/Nov/19
Rob, what would you say for the height of Lorenzo James Henrie? He has listings of 170cm and 5'10 online but looks neither of these heights, I would guess more 5ft 8-9 range.

Editor Rob
5ft 8.5 could be a fair enough range.
Junior Hernandez 1990
said on 8/Dec/18
Could be fraction over 6'0 at a low. He use to get listed at 6'0 1/2 on many sites.
Josh Jeffords
said on 20/Aug/18
He is as legit a 6 footer as any.
Holds a loose posture most times.
Actually a good underrated actor.
Still has easy 3 on statham and a couple under big sneaks wearing raine wilson.
berta
said on 24/Jun/18
a legit 183 guy. this guy and nick nolte could have been very very close in heights i think anywhere from 183-184 is what he looks.
Cool Movies
said on 8/May/18
He looked about 6'0 1/2" in The Last Airbender.
robson
said on 1/Oct/17
Looks for 5'11 in A Thousand Words compared to Eddie Murphy 5'9 but it can be just shoes difference. Anyways 6'0 seems fair to belive but its at best he can be.
Scott
said on 21/Jul/17
@ Boomga: I remember that episode. He was wearing his boots and clothes when they measured and weighed him. They said, "He's six-two; one ninety-two."
Boomga
said on 10/Jul/17
In the season 3 premiere of Fear The Walking Dead the soldiers measured him at 6'2 190lbs but i find this laughable as Daniel Sharman seemed 1.5-3 inches taller than him
Rampage(-_-_-)Clover
said on 6/Jun/17
Looks 183-184cm zone
Brah
said on 5/Jun/17
In the season 3 premiere of Fear the Walking Dead, his character is "measured" as 6'2" and 190 pounds.
Redwing
said on 1/Feb/17
Also stars in dark horse and once were warriors which are big hits.
Rampage(-_-_-)Clover
said on 29/Nov/16
I've seen that mark listed for him elsewhere. I'd have to watch something like Three Kings again to see how he appeared with Clooney or Die Hard 4.0 if he had any scenes with Willis.
Rampage(-_-_-)Clover
said on 29/Nov/16
Rob how likely is 184cm?
Editor Rob: I am not so sure he would be that tall, the more I seen of him, an honest six foot seemed a reasonable shout.
Sam
said on 28/Nov/15
A fairly legit six footer.
Rampage(-_-_-)Clover
said on 27/Mar/15
"Cliff Curtis's height is 6ft 0½in (184cm)"
Ian from Auckland
said on 29/Jul/13
Spent a while talking to him a few years ago. I'm 5'10", he very much seemed a 'flat' 6'0", if not perhaps a fraction taller (ie - about 184cm)
Bryan
said on 27/Apr/13
Looked the same height as Arnie in collateral damage
Dmeyer
said on 14/Feb/13
Can look 5'11.5
Hew
said on 9/Feb/13
183 cm is right.
NewEngland
said on 30/Sep/12
In thousand words looks about 6'1" he didn't wear any shoes the majority of the movie and was well taller than Eddie Murphy
pataan19
said on 17/Jun/12
In the movie a thousand words with Eddie Murphy he doesn't seem to have more than 2-2.5 inches on him
real guy
said on 13/Nov/11
Just met him today a little over 6 foot is right close to 6'1" I am about 5'11" and could easily tell the little difference when we were standing and talking briefly. Very nice bloke by the way not yr typical hollywood celebrity.
dmeyer
said on 4/Apr/11
raughly taller than 5 ft 11.5 to 5 ft 11.75 ford he could be just 6 ft or 184cm
gary p
said on 9/Jan/11
looks a legitimate 183 cm.
Rikashiku
said on 18/Jul/08
184cm is correct.
Jack
said on 29/Oct/07
i went to house one time, at least 6ft.
Chris
said on 9/Oct/07
Hard to pin down, I can´t tell his height, about 6 feet maybe.