D'Lo Brown's Height
6ft 1 ½ (186.7 cm)
Former American Professional Wrestler.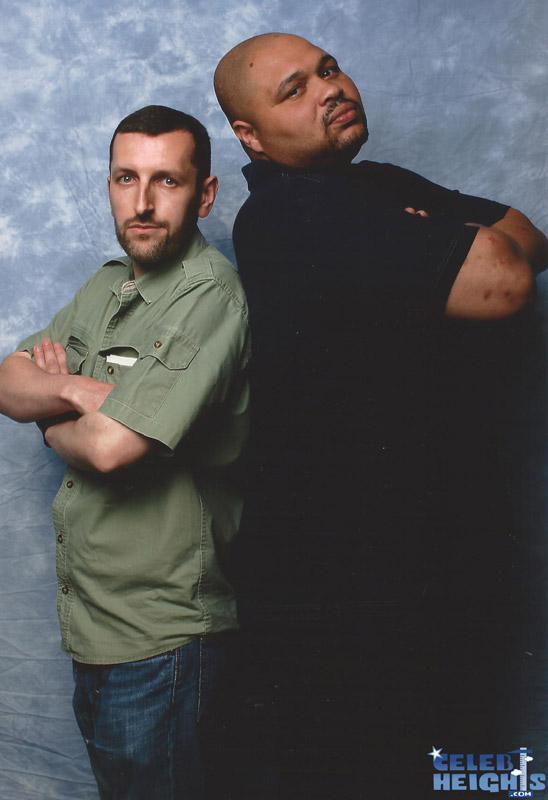 5ft 8 Rob and D'Lo @ LFCC 2013
You May Be Interested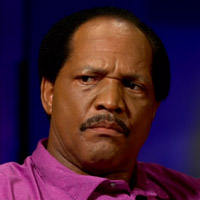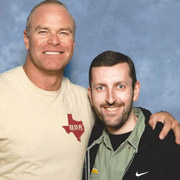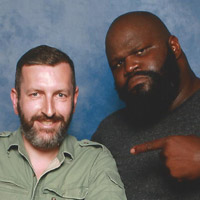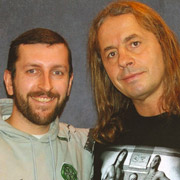 Add a Comment
31 comments
Average Guess (43 Votes)
6ft 1.55in (186.8cm)
OriginalAnon
said on 17/Feb/21
That's quite a funny photo. Looks about 185cm in it.
Christian 6'5 3/8
said on 27/Sep/20
@Rob
How about a current and a peak? You mentioned that he looked 6'0" range the last time you saw him in person.

Editor Rob
Looking 6ft but probably maybe still measure near 6ft 1
Progking
said on 25/Sep/20
Could be a 5 inch difference if he lowered his head, probably 6'1.25
6'3 Julian
said on 24/Sep/20
Does he have a smaller head for his height? He could believabily be 6'2 if he wasn't leaning back

Editor Rob
Not so small a head.
berta
said on 8/May/20
well there is no way he is under the listed height. Rob could he maybe be 1/4 over this. seems very legit 187
rawdshaq
said on 2/Mar/19
He's billed at 6'1" so he's no more than that
burnitdownhomies
said on 13/Jan/19
Looks 6'2.
Zampo
said on 18/Sep/18
"YA LOOKIN AT THE REAL DEAL NOW". A huge fan of D'lo especially during his time with "The Nation". Epitomizes the attitude era of the WWE, the swagger, ring walk (head shake) and great finishers (Sky High and Lo-Down). One of the few guys I would actually pay to take a photo with. Unlikely he will come down to the UK I think.
Looked anywhere between 6'1.5-6'2 during his wrestling career.
QM6'1QM
said on 7/Sep/18
Wow, it's a really big guy (with massive head)! I think, he's legit 6'1.5" height.
Tunman
said on 31/Mar/18
haha,Rob seems roughly at his mouth level with that super tilt!Hard to judge from that pic,I'm assuming his eyelevel must come slightly above Rob's head in a normal position.Probably 186 or 87.
APersonWhoIsTall
said on 8/Mar/18
Yeah I think this is pretty much true. His head is kind of bent as well so maybe add a few centimetres, I'm not sure
heightchecker34
said on 8/Feb/18
He looked 6.1'5 with fellow 187 cm wrestlers Booker T and William Regal, and about half an inch shorter than Triple H, so I think the downgrade was necessary.
Rampage(-_-_-)Clover
said on 13/Nov/17
Well Rob howabout 6ft1¾ peak?
Rampage(-_-_-)Clover
said on 7/Nov/17
Rob, is 6ft2 peak arguable?
Editor Rob: I think he had to have been close to it, but I put him as almost 6ft 2
CT
said on 4/Nov/17
Met and took a picture with him about a year ago. He was the door man at a club in Vegas.
I think he's close to 6'2". I can't remember what shoes I had on that night, so it he's either this listing or 6'2" based on that. But im pretty sure that I had my dress shoes on and that he was 6'2" or 6'1.75"
even
said on 17/Jul/17
6'1.5" and around 350 lbs
Lloyd
said on 22/Jun/17
I saw sheamus and him in 2005 and sheamus had at least 2 inches on him
Aza
said on 17/Jan/17
DLo is a qualified accountant! Brains 'n' brawn! He looks 6'2 in the pic with Rob and I agree supports a 75.5 inch peak Rock listing.
Sean
said on 11/Aug/16
Rob, possible downgrade? 6'1" or 6'1.25" sounds more accurate.
Editor Rob: last time I seen him he was walking about at 6ft range, but then I think for a measurement would still be 6ft 1+
Rampage(-_-_-)Clover
said on 1/Jun/16
He probably could stretch up close to 6ft2 when measured. Certainly in wrestling he was this range.
HeightcrazyRed6ft
said on 22/Jul/15
Looks 6´1"-6´1.25" with Rob
Rampage(-_-_-)Clover
said on 1/Dec/14
The Rock looked 6ft3-6ft4 with D'Lo Brown
[Editor Rob: actually I was standing beside this guy again and thought he can look between 6ft and 6ft 1, maybe he is a case of hidden height, standing shorter than measured.]
Phantom
said on 23/Nov/14
Strange, he was always billed as 6'1", not very often, if ever, wrestlers are billed as being shorter than they actually are.
Rampage(-_-_-)Clover
said on 17/Oct/14
Very awkward picture and I always remember him from wrestling as the guy with the concave-shaped forehead.
I think 6ft2 is fair
[Editor Rob: he was standing pretty loose with most folk in front of me, so this shot is actually pretty good for showing him as tall as possible ;)]
Connor 184.5-185cm
said on 31/Mar/14
Rob are you thinking of changing D'Los listing to 6ft 1.75 (187 cm)?
[Editor Rob: I leave him at the 6ft 2 mark as in wrestling I think he could look that.]
Connor 184.5-185cm
said on 30/Mar/14
hmmm yeah im thinking now D'Lo is probably more of a 6ft 1.75 guy, weak 6ft 2, the Rock i think is now a weak 6ft 3 guy i cant see him being over 190.0cm today what do you think Rob?
[Editor Rob: his discs in his 40's might have lost a fraction]
Connor 184.5-185cm
said on 29/Mar/14
Rob is 187cm possible for D'Lo?
[Editor Rob: for everybody else he was standing too loose for my liking, hence why I thought there might be a better shout for showing him taller back to back...just a tidbit there.

anyway he certainly could look between 6ft 1 and 2 standing with diamond dallas (who claims 6ft 4 himself), and of course d-lo 6ft 2 could push a young Rock to 6ft 3.5!]
Connor 184.5-185cm
said on 29/Mar/14
@Mathew i dont know his head looks pretty normal to me just its quite big and thats perfectly natural seeing that hes well over 6ft. @Derek i think 6ft 1 looks too low for D' Lo i think hes 6ft 2 range or near it 187cm could be possible.
Derek
said on 28/Mar/14
I think he's more 6'1". He seemed more than just slightly shorter than The Rock.
Mathew
said on 26/Mar/14
Strange head shape.
Connor 184.5-185cm
said on 25/Mar/14
Hes leaning his head back a bit but yeah D Lo looks bang on 6ft 2 accurate listing rob hes a big guy.