Dale Winton's Height
6ft 1 ½ (186.7 cm)
English TV presenter, best remembered for hosting shows like Supermarket Sweep. He said in 2004:
"I'm 6ft 2in and I now weigh 12 stone 12 - a big improvement from when I was younger and got up to 18 stone"
.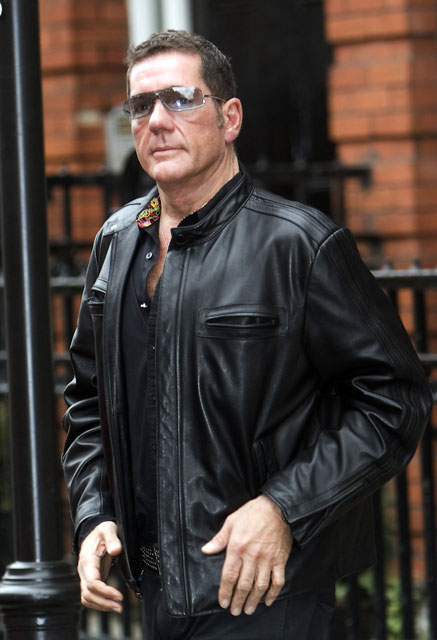 Photos by PR Photos
You May Be Interested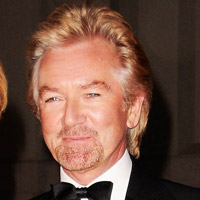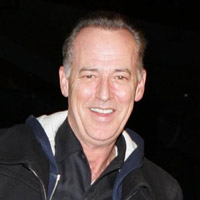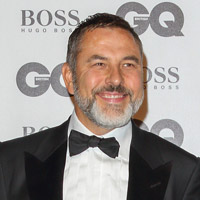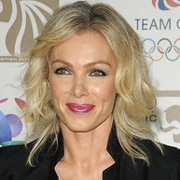 Add a Comment
19 comments
Average Guess (7 Votes)
6ft 1.32in (186.2cm)
Sandy Cowell
said on 23/Apr/18
@ Flint - Hi! I don't think Dale could have ever been described as 'imposing'! He was far too genuine a person and effortlessly NICE! It came as no surprise that when I tuned into the Challenge Freeview Channel this weekend, they were hosting shows of his, and not just Supermarket Sweep! The same was done when Bruce Forsyth died. What a great way of remembering the stars who have passed away!
👍😊 ☕ 🌞
FIint
said on 20/Apr/18
Interestingly, Jeremy Vine said on his radio show (on 19th April 2018) yesterday that Dale was taller than him, and suggested 6'4". Maybe Vine is shorted than 6'2", or Dale was imposing and gave off a larger than life impression.
BilboBaggins
said on 20/Apr/18
Yes, I always assumed Dale was at about the 6' 1" mark, or thereabouts. In photos with his friend David Walliams (listed here as 6' 2"-and-a-half), Dale appeared to bea couple of inches shorter... Dale and Supermarket Sweep were part of my childhood. He was always entertaining to watch and he seemed like such a kind, warm and genuine man. May he Rest In Peace.
Nik
said on 20/Apr/18
R.I.P Dale Winton. He was such a lovely man.
Rampage(-_-_-)Clover
said on 19/Apr/18
Sad loss to television. He was always entertaining. I think 186cm is arguable at worst
Sandy Cowell
said on 19/Apr/18
What a terrible shame - I can't believe it. He was such a chirpy, cheerful fellow and always appeared happy, which rubbed off on everyone else.
One can still watch Supermarket Sweep on the 'Challenge' Channel sometimes, in case anybody is interested.
6ft1.5 for him. 😢
RIP Dale xxx
Sadly missed.
Ian E
said on 19/Apr/18
RIP. I liiked watching his Supermarket Sweep show from the 90s. pictures in Daily Mail - investigation into his death - today with David Walliams, shows Dale to be about 6ft perhaps 5ft11 , He looks three inches shorter than Walliams and Walliams is leaning in to. Walliams could be talker than his claim of 6ft2 he always looks taller.
Paul NS (6ft0.5)
said on 18/Apr/18
What a shame. RIP
Blake
said on 18/Apr/18
Rob, he passed away earlier today.

Editor Rob
Yeah, I saw that in the paper this morning. Sad to hear.
Rampage(-_-_-)Clover
said on 16/Aug/16
Can look 188cm at times
Russ
said on 8/May/15
6'2 is about right. He always looks taller than everyone who stands next to him on Supermarket Sweep.
Arch Stanton
said on 4/Feb/13
i thought he always looked near 6'2" personally...
hs2012
said on 5/Nov/12
Claimed 6'1.5" on In It To Win It.
Godred
said on 10/Nov/11
6 ft maybe 6`1 never 6`2 even in shoes.
Kurt
said on 14/Apr/08
I saw him in London recently. I'm 6'3" and he seemed considerably shorter than me. I would put him nearer the 6'1" mark. He has a very upright posture though.
Anonymous
said on 21/Sep/07
When I asked Dale how tall he was in 1979 his reply was 6' 3 and a half", so he must have shrunk
andyf
said on 12/Apr/06
well, he seemed to tower over everyone except, of course, Jeff Rudin on this year's final of CFC. He seemed at least 2" taller than Bobby George, and I always thought Bobby George to be 6'2". That makes Winton 6'4". But it could be his shoes and camera angles making the difference.
TheMan
said on 1/Jan/06
Yeah must be 6,2 maybe even 6,3 becuase he towered over the 6,0 andy forden on celebrity fit club.
John Schneider
said on 12/Dec/05
6"2 he is
Im 6"3 So he is cool