Michael Barrymore's Height
6ft 2 ½ (189.2 cm)
English TV presenter, comedian and actor best known for shows like Strike it Lucky, Kids Say the Funniest Things, Barrymore and Animals Do the Funniest Things. His new zealand cv listed him as 185cm although on Celebrity Scissorhands and Twitter he said "I'm 6ft 3".
You May Be Interested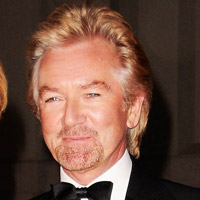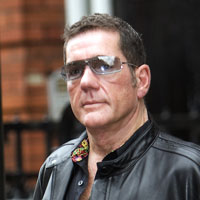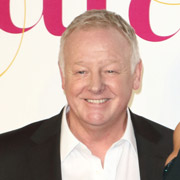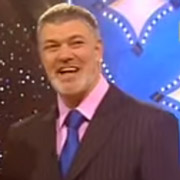 Add a Comment
24 comments
Average Guess (7 Votes)
6ft 2.86in (190.1cm)
Littlelee5ft6
said on 30/Sep/19
Should be added to the TV presenters page and I always thought he was 6ft 5 how wrong was I he did tower over everyone on strike it lucky

Editor Rob
He also claimed 6ft 3 on twitter.
Rampage(-_-_-)Clover
said on 25/Jul/19
Peak: 190cm
Today: 188cm
Rampage(-_-_-)Clover
said on 15/Jun/19
Just saw him on Life Stories w/h Piers Morgan and he's easily a couple of inches taller. I think he's still at least 6ft2 and peak maybe close to 6ft3. 6ft1 even today is too low for him...
Rob, what's your verdict?

Editor Rob
I don't think Piers looks over 6ft himself, though barrymore has a chance of 6ft 2-2.5
Sandy Cowell
said on 10/Aug/17
I eat my hat if I didn't read about Michael Barrymore being a man of 6ft4 - on more than one occasion. The time I was reading these articles is when he was doing his quiz shows! Yes, his height would be boldly stated by some descriptive piece of nonsense regarding one of his quizzes and I was never in any doubt that he was that tall because he did look it standing next to the majority of the contestants. To be honest, I don't remember ever seeing him with a contestant who was taller than he was! He was also noticeably underweight and that lankiness, not forgetting the dark suits, will have added to a convincing 6ft4 that I read, and believed, over and over again!
The articles were probably all written by the same person, or by someone using the same source of information...
.... but Michael still gets 6ft3 from me - and that's only because it didn't rain today, or he'd have been in for half an inch less! Seriously though, 6ft3 peak, but nowadays probably under 6ft2.
Arch Stanton
said on 14/Oct/16
Peak definitely looked around 190, reminded me of Seagal actually in the early 90s at one time!
Rampage(-_-_-)Clover
said on 12/Jun/16
Rob, was he originally listed at 6ft1 here?
I agree though. He more like a big 6ft2 guy at least. Wouldn't have doubted 6ft3 either. Maybe at peak he was...

Editor Rob
I can't remember, he's a guy who by now probably has lost a bit of height...his frame and personality back in the day did seem at least 6ft 2.
Rampage(-_-_-)Clover
said on 29/Mar/16
Rob, how likely is 185cm for Barrymore?

Editor Rob
it's likely he might have lost a bit of height, but in his heyday, I think he pulled off looking a tall 6ft 2.
Arch Stanton
said on 9/Jun/13
I thought he looked a clear legit 6'3" guy in his prime.

Editor Rob
he's fallen right off the radar, working at a garden centre or something these days?
Shaun
said on 20/Feb/11
Click Here
C'mon Rob he wasn't under 6'3" in his prime. He looks easily 6 ft 3 in this video from 1996 if not 6 ft 4. He was in the very tall range.
Shaun
said on 20/Feb/11
I'd have guessed 6 ft 3 and I could probably have just about believed 6 ft 4. He always looked very tall on shows when I was a kid. For some reason he always used to remind me in the early 1990s of Steven Seagal in terms of height and that long sort of face profile with slick dark hair. I don't think he is under 190 Rob.
Christine
said on 12/Jun/09
Yes he is 6ft 3ins and he is very handsome.
Daii
said on 7/Aug/08
yeah, i remember him being a gameshow host and he dwarfed most 5'10 regular men, definitely at least 189cms
Anonymous
said on 16/Aug/07
he is 6ft 3ins I have a photo of me and him on website, he is lovely.
Anonymous
said on 28/Dec/06
hes def at least 6ft 3, I saw him walking about 10 years ago.
tubbs
said on 14/Oct/06
Stated on The Sharon Osborne show this week that he was 6'3".
TheMan
said on 28/Jan/06
Well said Tubbs I saw that too. With those things on if he was 6foot he'd be about 6,5 maggots height. So he clearly wasnt as he was nowhere near him. 5,10 5,9 is my guess. He seemed quite short without he's shoes.
Tubbs
said on 18/Jan/06
I reckon burns is 6ft in his heels, which he always wears by the looks of it, and Barrymore has atleast 2 inches on Burns when he's in heels and Mike's barefoot. How much height do you reckon Barrymore loses through having one leg shorter than the other?It must make some sort of difference.

Editor Rob
probably its one of those 1/2 inch things and he more than likely wears orthopedic shoe to help him?

I watched some BB today and agree burns maybe in the quote was trying to sound more 'manly' as the interview brought up stuff about his dressing etc...

Fenny
said on 17/Jan/06
He seemed to be within 2/3 inches of Dennis Rodman, Rodman was always taller than
Michael Jordan
during their Chicago Bulls days, Jordan listed himself as 6ft 6ins, Rodman at 6ft 7ins. Barrymore Is atleast 6ft 4ins.

Editor Rob
Maggot is 6ft 5
TheMan
said on 13/Jan/06
Yeah not sure if he's 6,3 but he's alteast 6,2 glad to see that changed from 6,1 becuase i think thats a good move. because i think he's high 6,2.
Tubbs
said on 10/Jan/06
I must admit Barrymore didn't look the full 6'3 i thought he was when next to Maggot. But yesterday they were stood next to each other, and Barrymore straightened up, and it seemed to give him an extra couple of inches. He looked about 3 to 3.5 inches shorter than Maggot at that point, and Barrymore was barefoot, while Maggot had trainers on that probably got him upto the 6'6 range. I think it's the case of 'the power of the slouch' that Rob has mentioned on the Clive Owen page. It seems that old Mike is one of the few celebs who isn't bothered about their height.
elio
said on 6/Jan/06
interesting bit of trivia on his bigbrother news page:
http://www.channel4.com/bigbrother/housemates/housemate_news.jsp?id=29
Apparantly Mr. Barrymore has one leg shorter than the other.

Editor Rob
interesting...maybe he wears orthopeadic lift in one shoe to compensate?
Luis_Garcia
said on 5/Jan/06
Hmmm after seeing Celeb Big Brother tonight, I really don't think he's anywhere near 6'3"!

Editor Rob
the only height I trust is Maggot's, that guy has no reason to bs his '6ft 5' claim...I might have a watch and see how he/maggot compare...but in that bruno/redgrave pic he does look near 6ft 3...

but yeah, beside Rodman it didn't really look just 3 inch...although...

Tubbs
said on 5/Jan/06
I have a feeling Barrymore is taller than 6'1, he always looked it in the past. If he's in celeb big brother, maybe Rodman at 6'6 will be a good indication as to how tall he is. I always thought he was about 6'3, maybe it's because he is thin.

Editor Rob
hmm, very skinny guy when he done gameshows, I do think as you he looked very tall...I was surprised at the 185cm the new zealand site lists him at...
6ft 2-3 might have been closer to truth, maybe they screwed up the conversion.
Barrymore and Steve Redgrave who is pretty much near 6ft 5 himself
it will be interesting to see the guy, but yeah 185 looks a bit shortish
CelebHeights Editor
said on 13/Oct/05

Another UK 'Entertainer'
Matthew Kelly (stars in their eyes). His agency CV lists him as 196cm (15stone) and he always looked that height.