Delroy Lindo's Height
6ft 3 ¾ (192.4 cm)
English-American actor, best known for films such as Gone in Sixty Seconds, The Core, Malcolm X, Romeo Must Die, Crooklyn and TV series The Good Fight.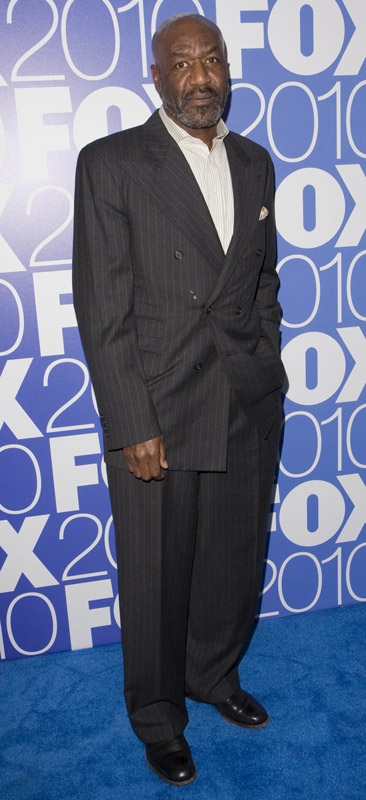 Photos by PR Photos
You May Be Interested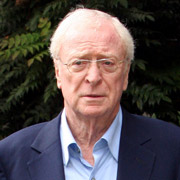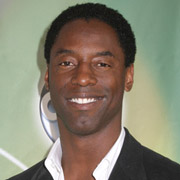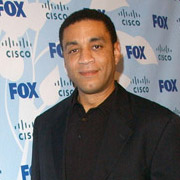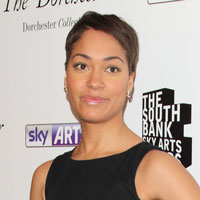 Add a Comment
31 comments
Average Guess (4 Votes)
6ft 3.5in (191.8cm)
Rampage(-_-_-)Clover
said on 3/Aug/19
Closer to 6ft3 today but not under...
Peak: 192-193cm
Today: 191-192cm
Canson
said on 1/Aug/19
@Mickie: I think peak Delroy may have been a weak 6'4" but today he's prob lost heigh
Yang (5 footer 8, 172-173)
said on 30/Jul/19
He looks NOTHING less than 6 footer 3 190cm at all!! But when I saw his picture from movie premiere back in March 2003, I would safely guess his height as nearby 6ft 4 back then.. reason why I guess him as nearer 6ft 3 instead of 6ft 4? He might've been shrunk up a bit as he becomes older like many people doesnt matter how tall he or she is!!!
Rampage(-_-_-)Clover
said on 28/Apr/19
No less than this peak
Junior Hernandez 1990
said on 22/Mar/19
Average guess is what he stand. 6'3 might be today if he shrunk.
Canson
said on 9/Jan/19
@Mickie: I'd say in Heist he may have been close to this listing but today he's 191-192
Mickie
said on 14/Dec/18
I trust Mr. R on this, that he's maybe a fraction under this current listing. Maybe he's around my height, 6' 3 3/8".
Canson
said on 10/Oct/18
Mr R pegged him nearer 6'3 than 6'4 when he met him
berta
said on 13/May/18
maybe he is bigger than i thought he was. i would personally go with 192 but havent seen him in that many movies. maybe he really is 193 but that is MAX. zero chanse he is over that
Canson
said on 4/Feb/18
@Junior: he looks about 6'3-6'4 honestly
Junior Hernandez
said on 4/Feb/18
@Charlie Dude you're funny guy. That is in opposite. Lindo is at least 6'3 in person.
Click Here
:
Charlie
said on 9/Apr/17
James Gandolfini had an inch on him in Get Shorty. James Gandolfini is listed as 6.0.5 inches. Delroy is more like 5'11, 5'11.5 at most.
Rampage(-_-_-)Clover
said on 6/Mar/17
192/193cm is feasible. Looks it w/h Travolta and Hackman.
Canson
said on 5/Mar/17
If he wasn't a full 6'4" prime he was at least a guy who spotted into the weak 6'4" zone of 192-192.5. He looked about 6'4 or a weak 6'4" with almost every costar he's filmed with including Hackman
Canson
said on 23/Jan/17
I'd say he's 6'3.5 today but easy 192.5-193cm at his lowest peak
Rampage(-_-_-)Clover
said on 4/Aug/15
"Peak height was 6ft 4in (193cm)"
Looks more 191-192cm these days. Still very tall, though.
Sam
said on 2/May/14
He could be a bit under the 6'4" next to other actors like William H. Macy but I think Lindo is pretty close to his listing. He has loose posture often.
Mr. R
said on 15/Aug/11
I see Delroy from time to time. He is tall, but closer to 6-3.
Rampage(-_-_-)Clover
said on 13/Aug/11
I don't think he's 6ft4, Rob. He definitely did not have 4in on 6ft(183cm) Nicholas Cage in Gone in 60 Seconds. In Get Shorty opposite John Travolta (also a 6ft tall actor) he only looked 2-3in taller. 6ft3.25(191cm) at best.
thebad7
said on 13/Jun/11
Fantastic actor--his best stuff is his work with Spike Lee, namely CROOKLYN and CLOCKERS from the mid '90s. He's a tall guy, and he holds his own against other tall actors. I can buy 6'4" for him; 6'3 1/2" on the low end.
tb7
Hugh 190cm
said on 12/Jun/09
Actually maybe a weak 6ft4.
\-_-_-(Hugh)-_-_-/
said on 20/Feb/09
The only tall men in that movie were really Lindo, Hackman, Travolta and maybe Dennis Farina.
Candyman
said on 16/Feb/09
Gandolfini admitted to wearing lifts in Get Shorty role to appear more intimidating as the thug in a movie full of tall men.
Hugh
said on 20/Mar/08
Very Tall guy. I met him. a solid 6ft4. Which then puts John Travolta at 6ft2. In Get Shorty there was 2 inches Max between them.
AshnarLynx
said on 10/Dec/07
I think he's either 6'2 or 6'3.
KCG67
said on 29/Aug/07
I was flying home from NYC on 9/Aug/07 and Deloroy Lindo was on my flight. He was lying low, but I walked up to him while boarding and quietly introduced myself and spoke to him for a minute. I'm 6'2 and he was a good inch and a half taller then me. So 6'4 seems about right.
dmeyer
said on 4/Jul/07
he towers over 185 washington defenetly 193 cm
Anthony
said on 11/Aug/06
He's not 6'4. Him and Gandolfini were of similar height in "Get Shorty".
sam
said on 11/Aug/06
It's tricky how they make him look the shortest guy in this shot from The Core by having walk several feet behind everyone else:
Click Here
Anonymous
said on 1/Dec/05
That's probably right. At the least he is 6'3 1/2 or 6'3 3/4 but not very likely.
Charles
said on 25/Apr/05
Lindo is 6'4". I have met him personally on many occasions.