Denise Crosby's Height
5ft 7 ¾ (172.1 cm)
American Actress best known for playing Tasha Yar on tv series Star Trek: The Next Generation. She has also appeared in Pet Semetary and tv show Ray Donovan. This photo was from a Collectormania event. She had a bit thicker sneaker than me this day.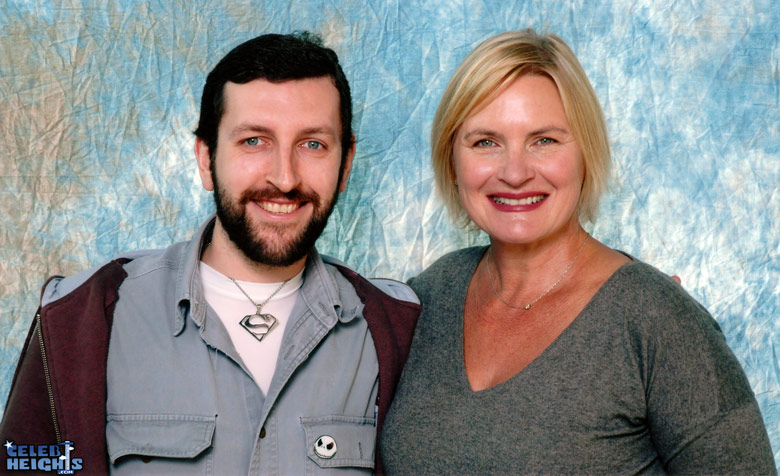 5ft 8 Rob and Denise
You May Be Interested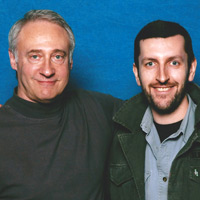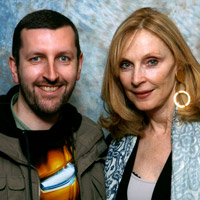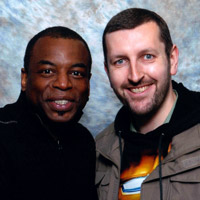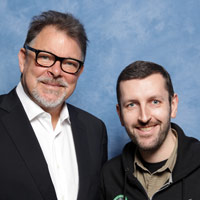 Add a Comment
33 comments
Average Guess (8 Votes)
5ft 7.78in (172.2cm)
Hector S
said on 29/Dec/20
Rob, you don't look 5'8", you should downgrade your height to 5'7" max.

Editor Rob
I'm the most measured man on youtube 😎 Always 5ft 8 👍

Except if I'm slouching to 5ft 6 when playing a Zombie or under 4ft when I got my legs chopped off for Incredible Shrinking Man 😆
Nik Ashton
said on 28/Jun/20
@ lolo - Interesting but I don't agree with you about Denise!
I like your name!
Nik Ashton
said on 8/Jan/20
@ Rob - Who is taller in the above photograph (including footwear!)?

Editor Rob
Visually it would be very close, enough that I couldn't tell a difference!
khaled taban
said on 8/Oct/19
In the picture above she looked the same height with Rob , I think she could be 172cm
Yang (5 footer 8, 172-173)
said on 10/Sep/19
Couple millimeters shorter than my lowest night time height. Good listing btw.
Nik
said on 25/Jul/19
5'7.75" is possible!
Nik
said on 8/Jun/18
Possibly 5'7.5"!
World Citizen
said on 18/Mar/18
Looks exactly the same height as Rob in the pic.
Sam
said on 19/Aug/14
Seems more a flat 5'7" next to Liev Schreiber and Elliot Gould on Ray Donovan.
avi
said on 11/Jan/14
@Rob
Yep. Same height. Did you feel shorter than her? Because I had a woman who looked very tall like 6'0.2-6'0.7 except I felt taller but when she walked some place else in the store I struggled with feeling the same.
So people who are .5 shorter -same height, do they feel taller generally due to our eyelevel?

Editor Rob
I think she appeared about 5ft 8 range, but then her trainers were thicker so she can be 172 range.
J.Lee
said on 9/Sep/13
rob, she should only be 5 ft 7, if she has an advantage in footwear
J.Lee
said on 13/Jun/13
Rob can you put out a line to show the height comparison? Are you the exact same? Is she leaning? Your eyes seem 1 cm higher

Editor Rob
i think it's very close
Matheuscore
said on 11/Jan/13
5'8.
Maybe 5'7.75 (172cm)
richkid123
said on 12/Nov/12
barely 5'8" but still accurate
J.lee
said on 27/Dec/11
rob you are slightly taller than her and that is even with her on heels. is she leaning down or something?
sam
said on 1/Jan/11
she looks just like you wife =O
lolo
said on 23/Nov/10
rob is 5'8.17258514 and denise is 5'8.06295482
mcfan
said on 6/Jul/09
She does not look taller than Rob in this photo. They are the same level. Rob is leaning into her and, to me, he is probably an 1/8 - 1/4 taller than Denise.
J.Lee
said on 15/Jun/09
so rob are you 1/4 inch taller than this chick?

Editor Rob
I think she's near 5ft 8, she looked very similar height but had thicker sneakers.
guyfrommars
said on 15/Jan/09
He looked this tall next to 5ft3 Marina Sirtis and 5ft9? Gates McFadden in TNG season 1 promotional pics.
Heightfan
said on 7/Dec/08
Not to be cruel, but she hasn't aged well. I remember when she was in playboy back in the 80's, and I had thing for her being a tallish, hot, sci-fi girl.
Anon_V
said on 14/Nov/08
Great picture Rob! She is definitely tall. Still in the 5'8 range in my opinion since we have you as the gauge here. She is nearly 51 and I think she looks great! On TNG in the 1980's, it was remarkable how much she resembled her grandfather, Bing Crosby. She seemed to enjoy posing with you in the photo!
miser
said on 12/Nov/08
are you sure that is her?

Editor Rob
of course it's her, who do you think it is?
miser
said on 12/Nov/08
holy cow how old is she now? she is totally different from what she looked in pet cemetery lol
Ian
said on 10/Nov/08
MarkB it is called aging. Happens to everyone. LOL. You must be young.
Ras
said on 7/Nov/08
173/5'8 sounds right.
MarkB
said on 6/Nov/08
Jesus WTF happened to her? she looks like my mother now lol
Brad
said on 4/Nov/08
She looks really different.
Ian
said on 2/Nov/08
Miko:- Rob is over 5ft8 I wish he would admit it.
Anonymous
said on 25/Oct/08
woah she looks really different from when she was on tng
nick
said on 25/Oct/08
hey miko dont forget that rob is a a strong 5'8 so when this pic was taken he was probobly closer to 5'8 1/4
bev
said on 25/Oct/08
your both about the same height in this picture.
miko
said on 25/Oct/08
I see 5"7.75 here Rob, she has bigger footwear and you are leaning in a fraction.