Gates McFadden's Height
5ft 7 (170.2 cm)
Peak height was 5ft 7 ¾ (172.1 cm)
American Actress, best known for playing Dr Beverly Crusher on Star Trek: The Next Generation. In this convention photo Gates had about 1-1.25 inch more footwear than myself. With Josh she had near 2 inch boot.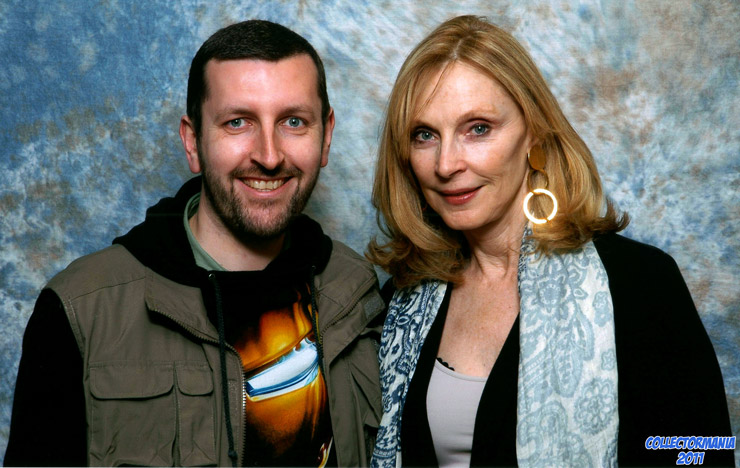 5ft 8 Rob and Gates @ Collectormania, 2011
You May Be Interested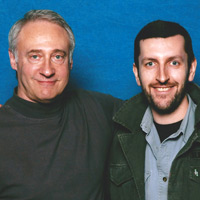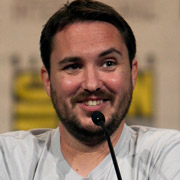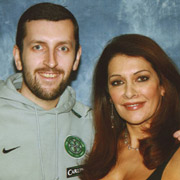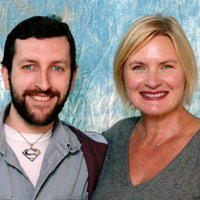 Add a Comment
25 comments
Average Guess (7 Votes)
Peak: 5ft 8.04in (172.8cm)
Current: 5ft 7.32in (171cm)
JustJohnny
said on 8/Aug/20
Could give her 5'8" peak.
Nik Ashton
said on 8/Jul/20
@ Anna Stromboli - I like your name and the pic you provided! How tall are you?
Anna Stromboli
said on 5/Jul/20
She looks absolutely Amazonian in certain pics, like here:
Click Here
JohnMoore-162cm
said on 15/Mar/20
Peak height was 5ft 7 3/4 , today 5ft 7
Nik Ashton
said on 22/Feb/20
@ i turn lesbians bi - That is not possible! However you have said one true thing, she ain't as tall as Rob!
khaled taban
said on 19/Aug/19
172cm peak , 170cm now.
Miss Sandy Cowell
said on 26/Jun/19
My friend Jon had a mighty great crush on Dr Beverly Crusher! Everyone had to shut up when she was on the telly!
📺😍....😂🤣😄
5ft7 now, 5ft7.75 back then. 😉
josh b
said on 8/Nov/18
Click Here
Gates was great during the photoshoot with kids, they really took something away which is cool. Had a decent heel here.
Nik
said on 8/Jun/18
Solid 5'7"!
i turn lesbians bi
said on 25/Dec/14
shorter than rob; taller than jenny
J.Lee
said on 21/Oct/14
You guys that say she's taller, look at the eye level. It's clear she has extra hair and is tilting head upwards
Danimal
said on 22/Aug/14
The top of her head is both above yours Rob, as well as above Jenny's.
[Editor Rob: she has an extra half inch of hair at her crown than me...]
Matt 184.7-186.7cm
said on 6/Nov/13
hmm rob she actually looks a bit taller than you two here, meaning she should be a bit over 5ft 7? or was she standing with better posture?
[Editor Rob: I don't think she looked taller]
Tony Greene
said on 12/Apr/13
She did cheorography work for The Dark Crystal and Labyrinth.
Trent
said on 17/Jan/13
She looks the same as Rob, who is 5'8 and 1/8. She has 1 - 1.25 footwear advantage. Minus that and you get 5'7. So she is as listed.
Byron T.
said on 1/Jan/13
5'7'' seems about right for Dr. Crusher. She's usually listed as being 5'8'' and could've well been that height at her peak.
J.Lee
said on 15/Dec/12
Rob, hair counts for height?
[Editor Rob: no, but it certainly can fool people.]
J.Lee
said on 10/Dec/12
Rob are your eyes and nose higher? But she is still as tall as you?
[Editor Rob: people can tilt head up or down a little and raise eyes up/down a small fraction, it happens a lot in photos...but remember she doesn't have as little hair as me...]
J.Lee
said on 30/Nov/12
Rob aren't u taller in the photo still?
[Editor Rob: i think she looked around 5ft 8, but of course she had more heel]
runt
said on 29/Nov/12
63 and still a looker!
guyfrommars
said on 12/Jul/11
She was usually wearing boots with small heels in the series. In one episode (The Big Goodbye), she dressed up in '40s gangster fashion, and wore impressive heels, around 3.5 inches, and looked taller than Patrick Stewart, who had some lifts in most episodes. She's a strong 5'8".
TruebloodFan
said on 22/May/11
she looks 5ft9 at least.
guyfrommars
said on 28/May/09
In the Star Trek episode "The Big Goodbye" she is wearing 3-inch heels and looks taller than Stewart.
Genny
said on 21/Sep/07
Saw her at several conventions and agree with that estimate.
Anonymous
said on 15/Mar/07
on the next generation she looked as tall or taller than patrick stewart, but i guess she was wearing heels.