Devon Larratt's Height
6ft 4 ½ (194.3 cm)
Devon 'No Limits' Larratt is a Canadian professional Armwrestler. A 2016 article described him as "6-foot-4-inch, 225 pounds", although he has been described often as 6ft 5 too.


You May Be Interested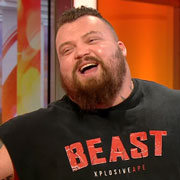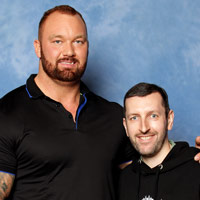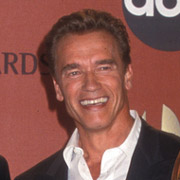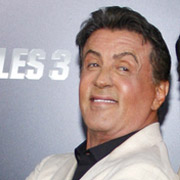 Add a Comment
49 comments
Average Guess (16 Votes)
6ft 4.28in (193.8cm)
Space
said on 3/Jun/19
Larratt is 6'4.5" max. Barkley is 6'5.25" range.
Yuval
said on 20/May/19
Shorter then Barkley and much shorter then Shaq..
Lafferty
said on 3/May/19
Devon looks 6ft5in.
Nik
said on 9/Apr/19
Interesting job!
Canson
said on 7/Apr/19
@Myself: I think Rob's previous listing for Barkley was better than the current. At least 6'4.75 may have been a measurement he would've gotten like 5 hours out of bed if 6'4 5/8 was his low. But that's "if". He may very well have dipped below 5/8
Myself
said on 5/Apr/19
@Christian Almost
There must be something wrong with the measurement of Wiley and the fact that he gets listed 6'4 flat rather than rounded up to 6'5 is hinting it. Also by looking at his photo with relaxed posture Shaq, he doesn't look as tall as Charles Barkley does, and the latter isn't even 6'5, maybe even lower than what he used to be listed at, on this site.
And btw I couldn't see Devon even half an inch taller than Wiley, his shoulder level was even lower and he might be the shorter of the two (although I can't tell if it's similar footwear).
And btw, you said you were half an inch shorter back then (So even if you objectively are 6'5-6'5.25 now, you were about 6'4.5-75 at a normal low, not extreme low or resting low), had 0.25" footwear disadvantage and also have a lower eyelevel than Larrat. So by what you told us, it becomes even more believable the fact that he isn't even as high as 6'4.25/5".
Christian Almost 6'6"
said on 2/Apr/19
Again @Christian 6'5 3/8" you disregarded my earlier messages stating I was half an inch shorter when I met Devon I actually grew taller!, also I want to point out something to everyone who has gone to this page @rob. If Devon is as short as 6'3.5-6'4" why was Devon clearly an inch taller than Marcellus Wiley, a football player measured at 6'4 3/4" mid day! Because combine measurements are made between 1-5pm! You can look up the video and there is also a couple pictures out there!
Canson
said on 25/Mar/19
@Christian 6'5 3/8: Well said!
Myself
said on 25/Mar/19
@Christian 6'5 3/8"
Yep, totally agree, aswell as the fact that he just stated that his eyelevel is kinda low, while Devon's probably normal.
Christian 6'5 3/8"
said on 24/Mar/19
@Christian Almost 6'6"
So not only does your evening height fluctuate, but your out of bed height does as well? And you've admitted yourself that you wake up at 6'6"-6'6.25" and drop 1.25"-1.5" at your extreme low, so that means you're sub-6'5" at your extreme low. Yet your normal low's 6'5.75"? Extreme lows and normal lows shouldn't be an inch variance for anyone, that's absurd. I don't mean any offense, but you're sounding pretty dishonest right now. You consider yourself to be 6'5.75", so that could explain why you thought Devon Larratt was 6'5" when you claimed to have met him. It could mean that you're actually somewhere around 6'4.75" and Devon's 6'4" (the height he was intially listed here by Rob before he was bumped up to 6'4.5")
Christian Almost 6'6"
said on 22/Mar/19
@Christian 6'5 3/8" When did my normal height drop turn into a 1/4"? Height variance and drops can differ from person to person, and also from when they get up or from what they consider the mid of day. Half an inch is a normal drop for me, but again I work from home, I do little stretches probably every hour, and that's normal for me (not you) but for me. I don't need you to "buy my claim" This clearly means more to you than it does for me! So i'm ending this conversation, and if you want to follow up find me on reddit tall, or meet me in person? Lol
@Canson Rob made a video a few years ago stating his new max normal was 175.4cm out of bed, and a fraction less than this sometimes, but wouldn't that be 5'9.05"? I believe the video was can you grow taller in your 30's. Anyway I'm done talking here with both y'all. If you guys were real height people, relating to Devon and why we seemed similar heights to me, wouldn't you of asked me... something like... Do you have a lower eye level than normal? Which is something I do, but also never brought up, because both of you guys never really argued the point about devon's height or my points, more so to point out that my height loss is abnormal, and that somehow I must be near 1.5 inches shorter! Lol ttyl
Canson
said on 22/Mar/19
@Christian: yea you and I both lose 3/4-2 cm. You're an inch taller than me and we lose the same. There's no way he only loses that little. I could see the 1.25" loss as an extreme low tho If he dipped 3/4" at a normal low since he has a long torso but 1.25 is a lot. Rob at 5'8 loses more
Christian 6'5 3/8"
said on 21/Mar/19
@Christian Almost 6'6"
I'm not illiterate. Sorry, but one's buying your claim that you only drop 1/4"-1/2" at your normal low and drop 1.25"-1.5" at your peak low. That's way too big of a variance between a normal low and an extreme low. Plus a 6'5" 400+ lb man dropping only 1/4"-1/2" throughout the day is unrealistic. I'm only 225 lbs and I drop around 3/4".
Canson
said on 21/Mar/19
Rob has never measured a full 5'9 let alone over the mark. He's also never measured under 5'8, Christian Almost 6'6". He has been consistent in the 5'8 7/8 being his peak out of bed and currrnt 5'8.75 and 5'8 1/8 at a normal low or a mm over which is where he is now. He's said before that his extreme low is maybe a mm or so over 5'8".
Christian Almost 6'6"
said on 21/Mar/19
@Christian 6'5 3/8"
So you disregard my absolute low message every time, and never actually acknowledge my messages relating to why I could be that short at times. If that's the case, then you must absolutely agree that rob is 5'7" because at a low he has measured that on camera! He has also measured above 5'9 before if I'm not mistaken.
Christian Almost 6'6"
said on 21/Mar/19
Again I said that's my absolute low. Are you illiterate? I know my real height it's 6'5 3/4" I don't normally see under that 99% of the time!
Canson
said on 20/Mar/19
@Christian Almost 6'6": even at an extreme low, I only have ever lost maybe 2.6 or 2.7. I got down to 193.1 and don't remember if I was 195.8 or 195.7. But typically I'm only 195.7 out of bed and 193.6-.7 at a low after I hit the gym and extreme low is usually 193.1 or 193.2. It comes out to a full inch and that's with a combination of lifting and standing on my feet for hours afterward. But for site purposes, I claim my normal low which is 193.8 if we go off CM and 6'4.25 if we are talking inches/feet. However, some use the 5 hour standard which may put me at 6'4 3/8 (194cm flat). In real life outside of here, I only claim 6'4" on all documents and conversation. Only if I have to get specific do I go with 6'4.25 or 6'4-6'4.5 and that's if I can tell another person is maybe weak 6'3 or weak 6'4 weak 6'5 etc claiming the full number and I edge them by half inch or so.
Christian 6'5 3/8"
said on 19/Mar/19
@Christian Almost 6'6"
Since you claim to wake up at 6'6"-6'6.25" and lose between 1.25"-1.5", then that means your low would be around 6'4.5"-6'5". Your "Almost 6'6" name's misleading.
Christian Almost 6'6"
said on 19/Mar/19
@canson again that peak low is between a 1.25-1.5 inch drop, and I told you what I measured at my worst. On my feet for near 14 hours, and going into 25 reps of squats and dead's @over 600lbs. I then measured myself at that low, but I don't normally drop that low.
and @Christian 6'5 3/8" I have a long torso.
Christian 6'5 3/8"
said on 18/Mar/19
@Christian Almost 6'6"
Do you have a long or short torso?
@Canson
That's one of the reasons why I'm skeptical of Christian Almost 6'6"'s claims. It's not adding up. Maybe he's either mismeasuring himself, or he's miscalculating the time of day.
Canson
said on 9/Mar/19
@Christian Almost 6'6": the thing is if your core were that strong, you wouldn't be losing 1.5" even at an extreme low at the size you are. The max would probably be around an inch. Even then you'd prob still be 6'5.5 midday like Christian 6'5 3/8
Christian Almost 6'6"
said on 8/Mar/19
@Christian 6'5 3/8"
That's fair, I am able to prove my height and my height loss. I work from home, and I workout at night, so that might change why my midday height loss is not as bad, or it could be how strong my core and how good my posture is, idk. Regardless I was defending the fact that I believe Devon is at least 6'5" that's my opinion.
Christian 6'5 3/8"
said on 7/Mar/19
@Christian Almost 6'6"
Losing only 3/8" after being up for 3-4 hours, at a weight of 400+ pounds, is unrealistic and unbelievable. Heavier people tend to lose height a bit quicker. The average person loses that amount of height in only an hour out of bed. Sorry if I may sound a bit distrusting, but there are a lot of people who lie and make stories up on the Internet, so often I'm cautious on who and what to believe.
Christian Almost 6'6"
said on 6/Mar/19
I mean I am on reddit/tall my details and pics, and even videos are on there. I have visual proof of my height, would love to see yours! The extreme low height of a little over an inch from morning, you also have to understand I am 400lbs, and i'm Doing a 5*5 with over 600lbs on the squat and deadlift, which is once a week. How is losing half an inch of height not an adequate amount of height loss in 3-4 hours of being awake? I mean I work from home, but my mid day height has not been under 6'5 3/4 for the last 2 months, but two months ago I was shorter, and that has changed due to my sudden height increase. My shoe size increased from a 13ew to a 14ew in that same time frame. Also on my most active day on my feet all day, and a two hour powerlifting session, I have seen it dip that low. I am not going to make myself shorter when I have it well documented! Lol
Christian 6'5 3/8"
said on 6/Mar/19
@Christian Almost 6'6"
Something's not adding up. Someone who wakes at 6'6"-6'6.25" shouldn't be 6'5.75" by noon, especially someone who's 400+ pounds. I wake at 6'6 1/8", which is around the same as you claim to have, but I'm about 6'5.5" by noon, and I'm only 225lbs. I'm not necessarily accusing you of lying and making it all up, but you're not really convincing me either.
Canson
said on 5/Mar/19
@Christian Almost 6'6": if you wake up 6'6 to 6'6.25 and dip to 6'4.75 that is a bit odd. Your average would not be 6'5.75 either. With those stats (assuming you are what you claim out of bed), you would be the same as Christian 6'5 3/8 which would make you no more than 6'5.5 midday. Even then it's a lot If you drop to 6'4.75 at an extreme low. to see a full inch taller at your midday height even if the former is an extreme low is a lot. Even people who lose more than the norm at an extreme low only lose about a CM more. Are you sure you measured correctly? The other Christian even wakes up the same as you and he comes to 6'5" at an extreme low like he mentioned
Myself
said on 4/Mar/19
@ChristianAlmost
I think you should come up with something more believable though.
Myself
said on 3/Mar/19
@Canson
The thing is that in the video with Hafthor he didn't look about 4 cm above his eyelevel imo, like a person your height should.
Christian Almost 6'6"
said on 2/Mar/19
@Canson and @Christian 6'5 3/8"
When I say I am almost 6'6" I genuinely mean that, and I don't measure in shoes. I just turned 22, I'm 405 lbs and not super duper fat, (very large frame) but still growing (recently grew half an inch). I measure straight in the morning between 6'6" and 6'6.25 I do workout pretty consistently and on my low after 10-14 hours on my feet, and a heavy day of squats/dead's which I do together, and I do once a week I've seen 6'4".75, but that does not reflect my everyday normal of 6'5.75 by mid day. I can tell you I wear small converse shoes, and flip flops, growing up in Florida that was and is pretty normal for me. To be fair when I wrote my message Devon was listed at 6'4" even, and people were voting him at under 6'3.5! Even though the comments said otherwise @6'4"
If I reflect on my meeting with him, he probably had 0.25 sneaker on me, and I was half an inch shorter back then, so I was about 6'5.25 So I honestly could never see him under 6'5! (My opinion)
Ps. Btw I do have one pair of big boy sneakers, and when I wear it out I do occasionally bump some door frames with either my head or hair. Being somewhere in the 6'7 range with them.
TheA
said on 28/Feb/19
Larratt looks 192. His 195 (or even 6'6 sometimes!) WAL listing is ridiculous. He looks much shorter than that next to Thor or Barkley. He is almost same height than the NBA show hosts who are listed 6'3.
Nik
said on 28/Feb/19
It's interesting that he was described as being 6'4" in an article! 💪!
Canson
said on 26/Feb/19
@Christian 6'5 3/8 and Myself: could be in shoes and also see where he said "Early to Mid Day" averaging 6'5 3/4. I doubt even in the shoes that he would be much taller than Christian would be barefoot. Maybe 1/8" or so Meaning he would come out around my height of 6'4.25-.3 barefoot if he's measuring in shoes. Maybe 6'4.25-.5 which coincidentally is where I feel that Larratt would fall. No wonder they're the same height lol. I doubt a guy like Larratt would downplay his height. From what I've seen of him he has good posture as well
Christian 6'5 3/8"
said on 25/Feb/19
@Rampage
That's not a bad weight at 6'4". According to the BMI chart you're overweight, but I wouldn't mind attention to the BMI system. It's BS.
@ChristianAlmost
You claimed 6'5 3/4" but I almost guarantee that's in shoes.
berta
said on 25/Feb/19
good update usually looks over 6 foot 4 flat
Myself
said on 23/Feb/19
@ChristianAlmost
Stop measuring in shoes.
Rampage(-_-_-)Clover
said on 23/Feb/19
6ft4½ is fair. Can look both 6ft4 and 6ft5 at times
Rampage(-_-_-)Clover
said on 23/Feb/19
Christian, I'm 232lbs at the moment.
Vlad_Fyodorov
said on 23/Feb/19
Awesome! you upgraded him to 6'4.5
It seems more reasonable for him.
Myself
said on 22/Feb/19
I think that's the highest he could be at.
Phoonerism
said on 22/Feb/19
Here's a picture I took with Devon 2 years ago
Click Here
Long time lurker here love your website, just stumbled upon this, and I can 100% say that Devon is at least 6'5.5" out of bed if not a wee bit more, met him a couple of years ago, I am about 6 foot and 1/2 in the morning, and the picture it was only an hour out of bed, so not sure about height loss, but I am 160 lbs. I can 100% assure you that anything under 6'5" is a serious downgrade to him! What do you think Rob?

Editor Rob
Well when someone did ask me back in December
On Hafthor page
I thought 6ft 4.5, I think I should go with that figure.
Raz
said on 22/Feb/19
I've never seen him look below 6ft5
Christian Almost 6'6"
said on 22/Feb/19
I've met Devon, he is actually a lot taller than people think, and even he downplays his height, he usually also hunches over a lot. If you take a moment to actually look at at a few pictures of Devon with people you already given heights for on here, you would see that he's closer to 6'6 than he is 6'5"
Click Here
Check out this picture with Michael Bisping which you've listed at 6'1" or 6'.5? In this picture with Michael having a more favorable frontward angle on Devon in the picture, the top of Michael's head with hair barely reaches half way up on devon's Nose, Devon I would say has between a 10-10.5 inch head, so Michael is 40-45% up his head. I don't think Devon is 6'6.5 but I've met the guy and he was exactly my height, where I average early to mid day around 6'5 and 3/4th's. I think Devon needs at least a 1.5 inch upgrade, and Bisping needs a 0.5 inch downgrade.
Christian 6'5 3/8"
said on 21/Feb/19
@Rampage
Most 6'4" 225lb guys give a taller impression. Him being described as 6'5" isn't a surprise. Btw, how much do you weigh at 6'4" yourself? I remember you mentioning that you get 6'5" guesses a lot.
Myself
said on 20/Feb/19
I'm not sure he is above 6'4 though.
Easterwood 6'3
said on 20/Feb/19
Probably about right. Always looks tall, even among other pro armwrestlers. Seemed tiny next to Hafthor, though.
Rampage(-_-_-)Clover
said on 20/Feb/19
Gives a much taller impression than 6ft4
Vlad_Fyodorov
said on 19/Feb/19
Rob, is 6'4.5 possible? or at least 6'4.25? I always thought he was well above 6'4.

Editor Rob
There is a chance of a strong 6ft 4
KeyboardDude1
said on 19/Feb/19
Yeah, definitely more 6ft 4 than 5. Maybe even a little bit below that but this is still fine.

Editor Rob
I thought at times maybe he can pull off over 6ft 4, but overall from looking I think maybe 6ft 4 range is ok.
Sandy Cowell
said on 19/Feb/19
A professional armwrestler? I didn't know there was any such thing!
When I was 22, I beat a couple of younger guys, both 5ft10, at a public armwrestle! It goes to show you don't HAVE to be tall! My 5ft7.25 boyfriend beat two huge, well-built brothers of 6ft1 and 6ft3 at the same sport! They weren't very pleased at all! They were the local 'heavies' in every single way!
😛....💪😣
This fella, Devon, can have 6ft4.