Diego Costa's Height
6ft 1 (185.4 cm)
Brazilian-born Spanish professional footballer, who has played for teams like Atlético Madrid and Chelsea. At earlier club Real Valladolid, they
described him
as
"Altura: 1,86 Peso: 78 (kg)"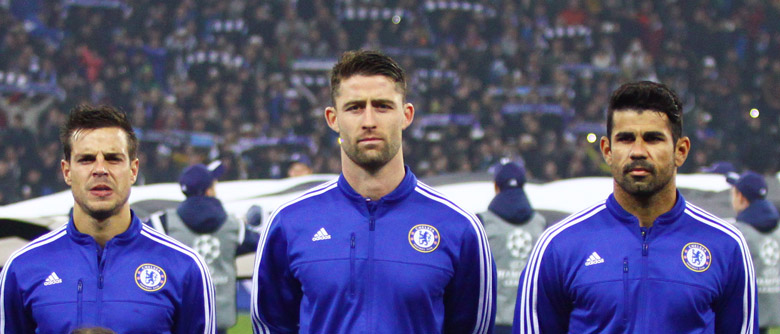 Photo by katatonia82/BigStock.com
You May Be Interested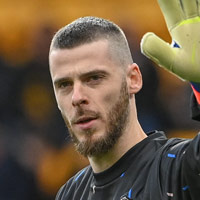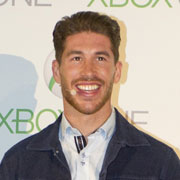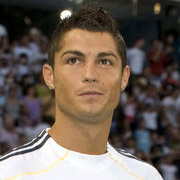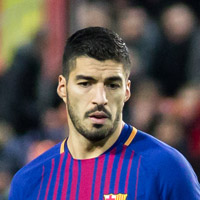 Add a Comment
19 comments
Average Guess (26 Votes)
6ft 0.97in (185.3cm)
Slim 6'1.5
said on 12/Mar/21
He looks much older than he actually is
slim 6'1
said on 12/Feb/21
Rock solid 185cm
johnnysidgursson
said on 28/Jan/21
Hey Rob, why Azpilicueta looks like 5´11-6ft in that photo? He is listed as 5´10, but he seems taller, what is your call?

Editor Rob
overall I do think nearer 5ft 10 is more likely from what I have seen, though some occasions he can indeed seem over it.
Hanov
said on 22/Jun/20
@Christian
Cristiano looks like a 6'1 guys, Diego Costa looks like a full 186 in proportions
Nik Ashton
said on 7/Dec/19
I would love to see him with Cristiano Ronaldo! (autocorrect tried to change it to Ronaldinho!)! Rob's kitchen would be the perfect location!
Christian 6'5 3/8"
said on 7/Dec/19
Could be similar in height to Ronaldo, but has slightly shorter proportions.
khaled taban
said on 5/Nov/19
Identical height with Cristiano Ronaldo 😘😍
Edimar184
said on 28/Sep/18
Looks very similiar with Cristiano.
Rampage(-_-_-)Clover
said on 26/Jun/18
186cm maybe earlier in the day
mohammed ltyf
said on 19/Jun/18
diego is 186 please create page marcelo
187.5 cm
said on 19/Jun/18
He is 184.5 cm and 87-90 kg
Zahid
said on 18/Jun/18
I don't buy 6'1" for Diego. He is at least 0.5" shorter than Ronaldo in all of their pictures. Example:
Click Here
Rober
said on 18/Jun/18
He is 1,86 and 84 kg
Jose Ojeda
said on 18/Jun/18
Hey rob how tall do you think raul jimenez striker from mexico is they say 6feet 1inch and half back then they said 6feet 3inchs

Editor Rob
Wouldn't have guessed as high as 6ft 3
khaled taban
said on 17/Jun/18
6'1.25" on good day
heightchecker34
said on 16/Jun/18
Diego Costa looks 6'1, or at worst a 6'0.75 guy which is still 185 cm. He looks a fraction shorter than Cristiano Ronaldo. I don't follow soccer much Rob, is 6'1 considered tall for that sport? I am assuming because its international, the majority of players would fall under 6 ft.
Also, I have forgotten how to post/embed a link, it's been awhile. Could you tell me how again Rob? All the best mate.
Rory
said on 16/Jun/18
I can understand why people might think he is taller as he has that combative style and is often playing up front with smaller guys (Hazard,Griezmann,Turan) but he always looked 6ft1 range to me, didn't think he was near 6ft2.
187.5 cm
said on 16/Jun/18
184.5 - 185 cm/6ft 3/4
Rampage(-_-_-)Clover
said on 15/Jun/18
Rob, maybe 186cm?

Editor Rob
The more I've seen of Costa, the less I've been convinced he really was over 6ft 1.