Dominique Swain's Height
5ft 6 ½ (168.9 cm)
American Actress best known for roles in movies like Lolita, Face Off, New Best Friend, Alpha Dog and The Smokers.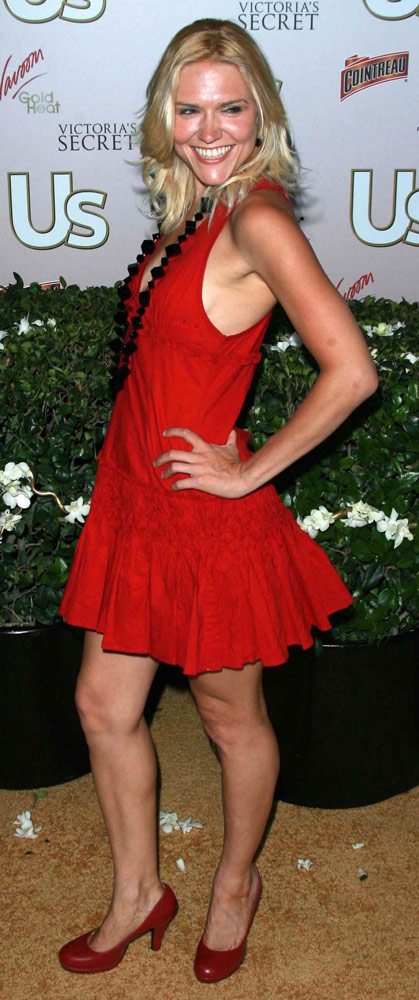 Photos by PR Photos
You May Be Interested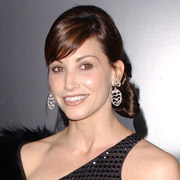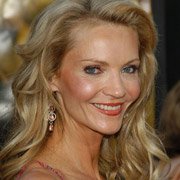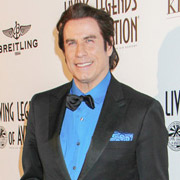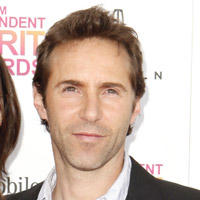 Add a Comment
40 comments
Average Guess (7 Votes)
5ft 6.5in (168.9cm)
JD Travel
said on 7/Jan/20
I've been dating her for over a year. We were reading the comments and guesses, and thought we should clear things up for you guys. She's 5'8" in the morning and about an honest 5'7.75" during the day.
Miss Sandy Cowell
said on 12/Aug/19
💐🕯️🎂 Happy Birthday Dominique! 🎂🕯️💐
Dominique turns 39 today! Hasn't time flown since she played a teenager in 'Lolita'? 👧 She grew up to be relatively tall and can have 5ft6.5! 😁
💝🌷🎈🎂💝🌷🎈🎂💝🌷🎈🎂💝🌷🎈🎂
Miss Sandy Cowell
said on 23/May/19
@ Nik - She's not very sweet in 'Lotita'! She a conniving little cow!
5ft6.5
Junior Hernandez 1990
said on 21/May/19
I'm pretty sure she look a full 168cm not quite 5'6 flat but i am not sure if she could be as tall as the average guess at 5'6.5". Def taller than Emma Stone.
Nik
said on 1/Sep/18
She has a sweet name! 5'6" is fine for her!
Sandy Cowell
said on 27/Aug/18
Ooh! I just Googled this girl and I saw her height written up as 167cm! Well. there's a thing! I only wanted to find out what she'd been up to lately!
Sandy Cowell
said on 25/Aug/18
I wonder what Dominique is up to now? I haven't seen her in any films lately so maybe she deserves Googling!
I doubt, mekela, that she's the full 5ft8. It is worth investigation, that's for sure, and I can find out what she's been up to of late!
I will settle for the average of 5ft6.5.
mekela
said on 20/Aug/18
She is definitely NOT 5'6. She has quite long legs in Lolita where you can tell she's going to be tall. She's standing next to Tom Sizemore who is 5'11 and she's around 2 inches shorter, ending up at 5'9. She is AT LEAST 5'8, at the very very least. I'm 5'6 and my legs/body aren't nearly as long as her. 5'6 is entirely wrong.
Nik
said on 4/Jun/18
This listing seems fine by me!
Sean Forrest
said on 3/Jun/18
Know it's getting old bringing him up but lol at Glenn's comment below making her out to be 5'4" and himself 5'8" when in reality they'd be very similar in height!
spspsosjagqjdv
said on 1/Mar/17
How tall was she in Lolita rob?
Sandy Cowell
said on 12/Feb/17
If I was a betting person, I'd put money on Dominique having a very similar sister!
There is a girl in 'Mangler 2' and I thought, "I know that face for sure!"
It turns out that the girl in the film of which I speak is called Chelse Swain! The girls are like two peas in a pod, and Chelse is all fishnets-and-school-uniform, so it would seem as though she's going for similar parts!
However, she is notably taller than Lance Henriksen! I'd put her at, say, 5ft9+. She is really on the tall side, far more so than her sister! Good old Lancie is the only other familiar face I've spotted thus far, so I have no one else to compare her to, but I'm chuffed to have made this little discovery!
They say little things....
Perhaps they please little people as well, i.e, me! 🙆
Sandy Cowell
said on 10/Dec/16
I am now wondering if Dominique was fully grown when she made 'Lolita' with Jeremy Irons. I suppose she must have been as it would not have been ethical to put an underage girl in such a film.
The reason I said this is because I thought she was quite a bit smaller than 5ft6 or even more, according to some reports.
I also saw her playing a promiscuous schoolgirl again in a film called 'Devoir' (the French for 'homework' or 'duty') and I have no desire to see it again any time soon! Then she starred in a reasonable horror film which I cannot recall the title of, but 'Face Off'! Wow! I haven't noticed her in that so I must dig out my copy and see it again! Perhaps I'll notice her height to be nearer the 5ft6 stated here!
Pedro
said on 12/Aug/14
She is listed 5'8" in her resume.
176,2Tunman
said on 10/Apr/14
Watched Face Off today,I would have said 5'6 no more no less.When I saw the 5'9 listing I thought "I hope Rob won't believe this BS" and he didn't.I'm happy that I'm becoming more and more competent in guessing height.
Mugle
said on 17/Feb/14
listed at 5'9 on i m d b 5'6 sounds much better
cliff
said on 13/Nov/11
An article from 9 years ago listed her as "now a strapping 5ft8...."
mf
said on 14/May/11
She's tall and slouches in most photos. 5'9" seems right.
Leung
said on 29/Mar/09
Her movie with Jeremy Irons was filmed about 2 years prior to it
eddy
said on 27/Mar/09
go to
Click Here
shes standing next to Apolo ohno.He is listed at 5'8. and since hes been in the olympics and done other athletic stuff i'd say its accurate. she may be wearing shoes with a small heel or not, but here looks an inch taller shes slouching abit.copy n paste sorry cant make it a hyperlink downt know how.
Bunny
said on 10/Feb/09
Dude she is 5"7 in lolita, jeremy irons is about 6"2-6"3 and she came up to his shoulder while slouching, she's very skinny and small so it's harder to tell but she is definately a tall girl
Trent
said on 15/Jan/09
HOW could she grow 5 Inches after the age of 19????
Cliff
said on 8/Jan/08
She's 5ft7-5ft8 barefoot.
glenn
said on 5/Jan/08
read my post below heightslueth.when you actually meet these celebs,then you can call yourself a slueth.i met her in 1999 and she was 5-4ish.i understand she had a major growth spurt.
HeightSleuthXXX
said on 5/Jan/08
5'6''? When? 15 years ago? She's 27 I think
Saw her in Alpha Dog recently, standing next to Justin Timberlake (who claims to be 6'1''). Barefoot next to JT (who may or may not have been barefoot), she seemed 3-4 inches shorter - ergo 6'1'' - 4'' = 5'9'' IMHO
myspace celebrity
said on 12/Dec/07
shes taller than chris marquette in alpha dog, flat shoes and of course in heels. 5'7-5'9
Anonymous
said on 1/Jun/07
About 5'5.75, can't say that well with this picture.
Click Here
Glenn
said on 14/Jan/07
She mustve grown.she was 5-4 when I met her.
Leung
said on 14/Jan/07
Dominique was in an episode of JAG, I'm changing my estimate to 5'8".
Bibis
said on 14/Jan/07
geez
some say shes 5'4 and other 5´9??
pretty diferent
decide fr gods sake
SLynn
said on 11/Jan/07
I saw Dominique Swain at Charles De Gaulle airport in Paris in Jan 2005. My husband and I were waiting in a lobby for a bus to take us to our hotel and she and a male companion were waiting there as well. It was very late, and we were the only people in that waiting area so I got to "size" her up pretty well. I'm in the vicinity of 5'8", just under I think, and I would say that she was around my height, maybe just slightly shorter. I am always amazed when I see celebrities in person at how small they are. I really thought that she was taller at around 5'9". I was wearing Diesel sneakers which barely give me any height, so unless I am taller than I think I would put her around 5'7" to 5'7 1-2". She is very skinny and lanky and this probably makes her seem a lot taller. She does slouch quite a bit, and so do I, so I could be slightly off.
Leung
said on 29/Nov/06
yeah she must of had a final growth spurt during her late teens
Rocky
said on 16/Nov/06
Yeah, I think she grew after that year...notably after filming the movie Face Off.
Glenn
said on 9/Nov/06
Im surprised I never sent this pic.unless she grew after 1999.that post from you leung was I think coincedently her birthday.5-5 tops.then.
Anonymous
said on 9/Nov/06
i thought she was 5'9"+ but she looks pretty close to chris kattans height in the new VH1 movie "totally awesome" and he is listed at 5'5.5" on other sites.
Leung
said on 3/Aug/06
Glenn, I agree with most of your heights and think that you are very accurate, however I think that you are way off with this one. I find it hard to believe that you are saying 5'4" because Dominque Swain is a fairly tall girl. Are you sure that you aren't thinking of someone else? In 'Happy Campers' and 'Tart' she wears sneakers and is still taller than Brad Renfro. In 'New Best Friend' she towers over Mia Kirshner and is also noticably taller than Meredith Monroe, there's a scene in the movie where she is barefoot and is nearly as tall as Taye Diggs who is wearing chunky shoes. In the movie 'Pumpkin' you can see that she is a full head taller than Christina Ricci.
Dominque is officially listed as 5'9" which I think is acurate.
Glenn
said on 1/Aug/06
5-5 max.5-4 realistic.the pic is ready to go for when I hit a scanner.
Glenn
said on 31/Jul/06
What? you have to change this Rob.unless she grew since 1999.she was 5-4 and coicendently was going to send you the pic!
[Editor Rob: maybe I gave too much benefit of doubt over this girls posture, so yes lower, but really as low as 5ft 4? I would be very surprised if this low, do take a mental note for the next time you send any pics to include your dominique one!]
Leung
said on 30/Jul/06
Looks like a genuine 5'9" to me. Yeah she's does have bad posture.
Coffeecakes
said on 30/Jul/06
I think she is around 5'9. She has always looked very tall, and I figured she would be from 5'9 up when she stopped growing.