Drew Barrymore's Height
5ft 3 (160 cm)
American Actress best known for roles in movies like E.T., Charlie's Angels and Ever After: A Cinderella Story. She said to Vogue when she was 18 that
"I'm five four! I'm a pygmy"
although there is a quote where she is 'overheard' saying "I'm 5ft 2"...in 2004 also said
"To dance confidently in a pair of fringed panties when you're 5ft 4ins with cellulite is a great thing"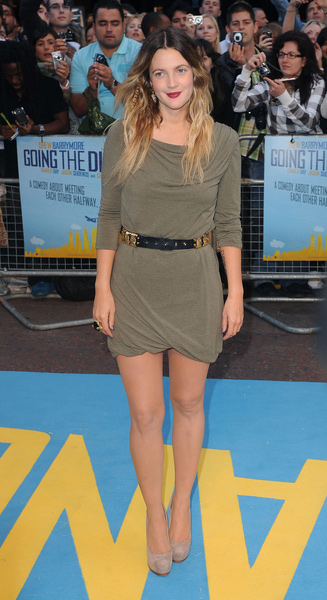 Photo by PR Photos
You May Be Interested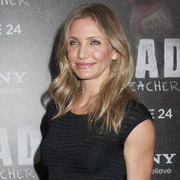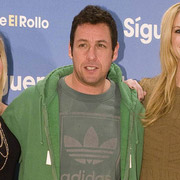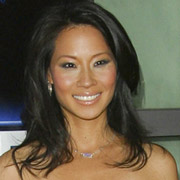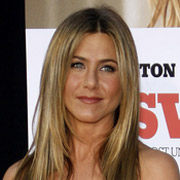 Add a Comment
101 comments
Average Guess (32 Votes)
5ft 2.84in (159.6cm)
Infalible
said on 2/Jul/20
160 cm
Jasmineflowers66
said on 2/Jun/20
In the show Santa Clarita Diet she always looks shorter than her costars despite wearing heels. I was thinking she will be 5 foot 2 but maybe her costars are very tall.
Miss Sandy Cowell
said on 22/Feb/20
🎁🎂💐🎉 Happy Birthday Drew! 🎉💐🎂🎁
Drew Barrymore, the little girl from 'ET', turns 45 years old today! Isn't that amazing?
I remember sitting in the hairdresser's and reading a magazine, when I came across an article about Drew, saying she was 5ft4. I believed it, but today I am going to give her 5ft3.5. I think the average vote is too low!
Have a great family day, Drew! 😁🥂🍰
🎁🎂💐🎉🎁🎂💐🎉🎁🎂💐🎉🎁🎂💐🎉
Nik
said on 3/Jun/19
Drew is not as short as she thinks she is!
Rali Amrani
said on 1/May/19
@Rob how tall do you think in these platforms?
Click Here

Editor Rob
The platform at the front could be near 3 inches...how much height at the back I am not sure, but she might be getting near 5 inches in them.
Nik
said on 9/Apr/19
It's interesting that she once claimed to be 5'2"!
Sandy Cowell
said on 22/Feb/19
🎂🎈🎁 Happy Birthday Drew! 🎁🎈🎂
It doesn't seem like yesterday that Drew was the little girl from 'ET',
Time flies by so fast that within a blink she's no longer 43!
Today she celebrates her once-a-year Birthday spree,
Adding, "How can I be 44 when I'm only 5ft3?"
Well, you try walking through a shower of schoolkids at that sort of height and you'll see exactly what I mean! 😬
Laughing Jam
said on 20/Feb/18
She seems shorter than that.
Junior Hernandez
said on 4/Feb/18
5'2 3/4 and not less for Drew Berrymore.
Jee
said on 13/Oct/17
Like there's a difference between 5'3 and 5'4.5, please, it's not 5'10. Sorry, had to comment. As for her height - she's strangely close to Nicole Richie.
berta
said on 22/Aug/17
i didnt now she was this short i actually thought she was normal height. 164 ore something. She could be this height but i would maybe say little taller than this.
Joshua
said on 5/Aug/17
She looks 5'5
Realist
said on 17/May/17
Wow thought she was like 5'5
Sandy Cowell
said on 10/Feb/17
Ooh! Sometimes Drew has thought she's 5ft4 and other times, it's been 5ft2! Personally, I've only had my mitts on articles which have said that she's 5ft4, complete with weight statistics of 8st6 and 8st3! Well, girls can relate only too well how easily it is to vary by 3 pounds!
I also fully admit to giving different answers for my height! I was obviously no bigger than my 5ft2 - 5ft2.5 peak and as I didn't for a single solitary minute think I'd stopped growing at 15 as I was an extremely late developer, I just continued adding to my height! The 'tallest' I got to was 5ft4! That was because I was walking home from Sunday School with my friend Christina and we started discussing our height and weight! I truly thought that I was as tall as her 5ft4!
It was a whole 11 years later before I saw my reflection with a man of 5ft4 - 'little Arthur', who was as comical as he was short and had a girlfriend, Camille, of 5ft10!
Of course, I had the shock of my life at what I looked like compared to a true 5ft4 person, and I had to reevaluate all my ideas of what was my ideal weight, a bit like I've had to do lately with my newly-discovered shrinkage!
So I fully understand how Drew can have been uncertain about her height having been there myself as a youngster, though who knows? It was probably one of the many unreliable articles that comes into print all too often and I have just admitted to something which Drew is NOT familiar with at all!
I wonder if seeing yourself as taller is a common occurrence?
Amanda
said on 11/Jan/17
Click Here
In this picture she looks a strong 5'1
No way she is 5'3, because drew is next to nicole richie and nicole is 5'1. Please tell me what do you think.
asdf
said on 23/Dec/16
In IMDB says 5f4, but she's short to be a 5f4 woman, she is 2 or 3 inches shorter than 5f5 Minka Kelly
Click Here
1 inch than 5f4 than Kerry Washington
Click Here
1 or 2 inches than 5f4-5f4.5 Lily Collins
Click Here
So I think that she is definetly between 5f2 to 5f3 max, the end
I am 5f6.5, im to taller than her, for 3.5 inches.
5'13.5
said on 4/Apr/16
"I'm five four! I'm a pygmy" What? 5'4" is average, not even short in the slightest, now if she was 4'10 or below then I could understand.
In the image above (Excluding the high heels of course) she doesn't strike me as short, her proportions give the the impression of a woman of at least average height.
Goose
said on 23/Dec/15
You nailed this one. Saw her at a dive bar across from my hotel in Santa Monica in 1996. Was with Michael Stipe and had a 'goth' outfit. 5'4 at the most but 5'3 seems spot on....Didn't get a great look at Stipe but in the 5'9 range...
LoganNoll1996
said on 5/Aug/15
Previous statements aside, a max 3 inches taller than Lucy. After looking at recent photos I'm no longer convinced that Lucy is over 5'1. I'm not even convinced she's over 5 feet to be honest. She wears big heels in Elementary. Plus a 5'8 Cameron Diaz can pull off looking a whole head taller than her - which would mean Cameron would have 9 inches on Lucy. As for Drew, 5 foot 3 or 5 foot 2 and 3/4.
heightobsessed
said on 18/Oct/14
My mom worked as a dolphin trainer at sea life park and trained the dolphins in the movie 50 first dates. She said that drew was as tall as her. So that would make drew 5'3.
BettyBoo
said on 7/Sep/14
I saw her at LAX about 10 years ago. I'm a solid 5'7" and I dwarfed her. I would say 5'2" max.
Norma26
said on 22/Aug/14
Why does she lie about an inch of her height?
Realist
said on 5/Jun/14
Less, 5'2 looks much smaller than Adam Sandler in Blended.
vodkadika
said on 5/Jan/14
she's shorter than I thought
Heightgirl
said on 4/Sep/13
Next to 5ft or max 5f1 Sherri Shepherd, Drew only looks an inch taller. I say she is max 5f2
Click Here
Elisabeth Hasselbeck is 5f4 btw.
Vivi
said on 3/Jul/13
I really never thought of her as being on the shorter side, but now that I think about it, she is. I'd say 5'3" is probably pretty close.
kiki
said on 9/Jun/13
i thought she's five foot two and a haif her height is pretty close to lucy
logan noll 1996
said on 16/Mar/13
I really don't know anymore. She and Lucy Liu are pretty close in height if you watch Charlie's Angels. There's either a 0.5" - 1" difference or no difference at all. I really don't know so ignore my previous statements.
logan noll 1996
said on 25/Sep/12
Rob, if Lucy Liu is under 5'3, then Drew might be too because both Drew and Lucy are close in height.
logan noll 1996
said on 9/Aug/12
@Rob
If Lucy Liu is under 5'3, then so is Drew because she and Lucy are close in height.
Heightgirl
said on 4/Jun/12
logan noll 1996, Lucy Liu can't be 5f3, she looks 5f1 to me and isn't she listed here at 5f1.5?
Artic girl
said on 23/Jan/12
I met drew once at Seattle airport. She is tiny mayhem 5f1 or 2
logan noll 1996
said on 31/Dec/11
She looks the same height as 5 foot 3 Lucy Liu in Charlie's Angels.
Heightgirl
said on 20/Nov/11
Eb, you are right. Drew barely looks 5f1 next to 5f5 Minka Kelly?
Click Here
Deb
said on 18/Nov/11
Ed, Drew is probably closer to 5f2 but I doubt she is any more than that. Plus she is quoted as saying that she's 5f2 so there you go lol She's a beauty and has a great figure. Plus in 4 inch heels she probably close to 5f5 so that's perfect for a woman. The Paula Abdul's and Eva Longoria types that are obviously under 5f2 are the ones that kind a ruin it for the ones that actually are.
Sean73
said on 5/Oct/11
she`s between 5-2.75 and 5-3.25.But what does that really matter.All of you would worship the ground she walked on.Stop kidding yourselfs!
EB
said on 19/Sep/11
looked significantly shorter than minka kelly et al on the emmys. I'm tempted more and more to call it 5f1 to 5f2max. I'm just not seeing five three for her. Not consistently when shown fully body, comparable heels etc.
hola
said on 28/Aug/11
5'4 maybe a little taller
Heightgirl
said on 6/Jun/11
Christina Applegate is listed here as 5f5 and next to Drew in the following pic she looks more than 3 inches taller than Drew. I still say Drew is 5f2
Click Here
gregory lehmann
said on 19/May/11
She's 5'3."
hola
said on 23/Apr/11
I believe that she's 5'4
Dom
said on 11/Apr/11
She always looks 5'3" to 5'3,5"
My Name
said on 7/Mar/11
Wow, people here are exagerating! 5ft? 5ft1? Have you seen her in Poison Ivy? She was wearing almost flat cowboy boots most of the time. She looked around 5ft4, and she was towering over Sarah Gilbert (who is listed as 5ft1 here) all the time. She was 16/17. I think 5 ft 3 is accurate.
anon
said on 6/Jan/11
@mandilo if Justin had seven inches on her that would make her closer to 5ft2 or 157cm
bazeley
said on 7/Jul/09
Enormous height difference between Kristen Johnston and drew barrymore in Music and Lyrics. Drew reached her shoulders!
nayisha
said on 25/May/09
wait....it said that shes said she was five four and five two,but they put that she was five three! i dont get these crazy people.
tim
said on 17/Apr/09
does anyone have any pictures with her and kirsten dunst standing together. i'd like to see how they fair up together. neither of them appear very tall, but i think dunst would have a solid 4 inch's on her.
Heightgirl
said on 3/Apr/09
She's maybe 5f4 in heels lol
Alex
said on 18/Mar/09
We were at the same restaurant in Las Vegas, I'm 5ft1in and she was not taller
5 ft 3.2
said on 21/Jan/09
Wow. I just read that the 4'11" part and under refers to GUYS! So the girls must be like, 4'8"!!! Wait, are their girls in the pygmy group? *checks* Yeah, there are. The girls are around 4'8"
5 ft 3.2
said on 21/Jan/09
Actually, I just researched it; I pygmy is 4'11" and under. Drew, you're 4 inches taller than that.
5 ft 3.2
said on 20/Jan/09
SHE`S CRAZY! 5`4`` is no pygmy! Seriously, that`s completely average height! A pygmy is like 5`0`` and under. Something tells me Drew has a height complex. -.-
ice
said on 5/Jan/09
I see Lucy Liu as 5'1 flat, so 155cm. Drew Barrymore is a bit more than an inch, 5'2.25, or 158cm. Cameron Diaz looks no shorter than five inches taller then Drew, but I don't see six, so I'm thinking 5'7.5 or 171-172.
anonymous
said on 18/Dec/08
In never been kissed she was shorter than 6 foot 1 john c reily by 30cm. She was shorter than jessica alba by 10cm. She is 5 foot 2 max. She is shorter than expected.
anonymous
said on 10/Nov/08
In 50 first dates, Adam sandler is taller than her by nearly 20cm and he is 178cm. She's five foot 3 max no taller.
Tanya
said on 19/Oct/08
If she is 5'1" or 5'2" than how tall is Lucy? while in some photos where Drew is with their x-husbands the couple more look like father and daughter.she looks small some times and some times more than avrage,maybe she can be 5'4 like me but iam 16.
CB
said on 7/Oct/08
Ok, now with the photo, does anyone doubt my estimate from 08/29 of 5'1"? Maybe, even less. But, her claim to be 5'4"? Come on, that's just fantasy.
Anonymous
said on 27/Sep/08
interesting photo with Drew standing next to Robert DeNiro
Click Here
CB
said on 29/Aug/08
I stood next to her at LAX and spoke briefly. My wife is an even five feet. Drew was not much taller than that: 5'1" barefoot in my estimation (and, how else would you measure height anyway?)
natalie
said on 21/Aug/08
I think she has an average height which is normal.She's not tall but she's not too short either.I dont know exactly how tall she is,but she looked great in Charlie's Angles and looked like a perfect lady(in height) for Adam Sandler.
Anna
said on 17/Aug/08
Yeah i think maybe shes 5'3,she dosent seem tall.But id say she might be a little taller,like 5'3.5 to 5'4.
AG, NYC
said on 1/Aug/08
Drew used to belong to my gym. I stood shoulder to shoulder with her (I'm 5'4") with both of us in sneakers and towered over her. She's 5'1" max.
Realme2008
said on 7/Jul/08
Yeah, I don't think she's 5'3" either, because she does wear rather large heels, and never seems to really tower over Lucy Lui. She's only really about an inch taller than Lucy in real life. I'd think she's 5'2"
Cathy
said on 2/Jul/08
Drew is obviously 5'2" or under. She often wears platforms so she looks taller next to other stars her height, like Lucy Liu, who doesn't wear platforms. Here is Drew in non-platform shoes where she seems the same height as Lucy
Click Here
Here are a couple other shots of her in very high heels (at least 5") with a platform
Click Here
Click Here
Pamela
said on 16/May/08
I stood next to her at a Strokes concert after-party and I'm 5'2. I would say she was exactly my height. She was also rude, not that that is the topic of conversation.
Yaspaa
said on 16/Apr/08
Average to below average girls are hot! Question - concerning couples,how much height difference would be considered normal?
Maria
said on 11/Apr/08
i'd say she fits comfortably in the 5'2-5'3 range. i like that she owns it and doesn't try to say she's taller like a lot of other actresses. being petite is something many women long to be - and it's beautiful!
person
said on 5/Apr/08
i would say she's 5'4. in charlie's angels, when she was standing next to lucy liu she looked about an inch taller. liu is 5'3
kitten
said on 30/Mar/08
in charles angels she seemed to be taller than 160 cm
saddas
said on 31/Dec/07
saw her when she got her star in hollywood and she's very tiny. she came up to the fans and i was right there beside her. she's 5'3 at the most. also when she was about to give her thank you speech they needed to get a step stool to get her to reach the mike on the podium. she was embarrassed and talked about how this always happens to her because she's so small. very refreshing woman.
Em
said on 1/Oct/07
She's not even 5'! I saw her in a club and she was TINY. I can honestly say I don't think she was any taller than 5 feet, even. I am 5'5" (measured by my doctor).
gabi
said on 4/Aug/07
she´s 5'4''..but did anyone mention she often slouches? that would make her 5'3'' then..when she slouches..=)..so standing straight she is 5'4''..maybe she doesn´t always want to stand straight because she´s tired..=)
carol
said on 25/Jul/07
i met her once in Maui and she was a bit shorter than i(i'm 5'2.5). I'd say 5'2 would be accurate for her...but 5'3 is too tall. she's really sweet and pretty though!
Kathryn
said on 26/May/07
yes, exactly!=)
Aix
said on 24/May/07
I doubt she's 5'3", because she's about two inches taller than her Charlie's Angels costar Lucy Liu. Lucy's 5'2".
RentGirl
said on 22/May/07
On 'Style Her Famous' tv show they said that she was 5'3. Its on the style network. THey were trying to get this girl's wardrobe like drew's and they said that this girl was 5'10 and Drew was 5'3.
Anonymous
said on 9/May/07
I once stood in a sundry store at LAX and heard the clerks asking, "Drew, could I have your autograph?" I turned thinking it was Drew Cary, and instead, barely to the height of my nose was Drew B. She was in slippers, and since I'm 5'8", I've told people ever since that she was no more than 5'2"
Kathryn
said on 8/Apr/07
well....i dont think she´s got heels on in this pic. and she looks about 5 inches shorter than Glenn. so that would be 5'4'' (163 cm). because e.g. in "Boys on the side", Whoopie Goldberg looks just about 1 inch taller than her and whoopie is 5'5'' (165 cm). so i think she´s not 5'3''. she doesn´t look the height of sarah michelle gellar even. i saw drew once with britney spears, both had heels on. britney was about 1 inch or a half taller than her. i think drew is 5'4''. no taller, no smaller.
MMS
said on 5/Mar/07
I doubt that she is that short. I think maybe 5'3" looks right...:p But you never know...
dmeyer
said on 3/Jan/07
5'2 looks closer to the mark
cici
said on 19/Dec/06
I met her and she is at least 5'2' as I'm 5'1'. Not much difference but she was petit
Franco
said on 16/Nov/06
huge headed Glenn bending compared to the Tiny drew barrymore and looking at the pic ill have to agree on 1.60cm maybe even 1.58cm. superb woman, fave of all times.
Glenn
said on 24/Oct/06
Yeah.5-3.I agree Leah.not bigger though.
Leah
said on 23/Oct/06
I wouldn't say she looks like a 5'2" girl. And this is coming from someone who actually is 5'2", so it doesn't really seem right to me. I'd say 5'3-5'4"
Regus
said on 2/Jul/06
I heard her say she was all of 5-3 back when they were doing the first Charlies Angels flick, which seemed to be right on the money. Wish I could recall the show--one of those Mary Hart thingies I think.
guru
said on 10/Jun/06
i think she was taller than sara gilbert in poison ivy
Z.
said on 4/Jun/06
This is from an article about Anna Wintour, the editor of US Vogue, from the Guardian newspaper last week. I'll type up the bit that's related to Drew's height. =)
What lies beneath
source: guardian.co.uk 5/26/06
It is reassuring to discover that, even at the most elevated social gatherings, the question of small talk is still troublesome. In the foyer of the Metropolitan Museum of Art, on a warm spring night in New York, Drew Barrymore, Gisele Bündchen and Charlize Theron mill stiffly about in the early stages of a party, trying to find their groove. "I'm five foot 11," says Bündchen, stretching her neck.
"I'm five foot two!" says Barrymore. Theron declines to state her height, but looks gravely into the middle distance and swishes her ballgown like a crocodile straightening its tail. There is no obvious follow-up to the how-tall-are-you ice-breaker and the three women lapse into an awkward silence, which is relieved only by the sound of Kate Moss, several feet away, telling Vivienne Westwood a story about some jeans ("... said they didn't work with the shirt, but I tell you what, they fackin' did").
So there you go, she is def. 5'2. =)
nicole
said on 30/May/06
I met her when I was 16, and we were both in tennis shoes and about the same height Im 18 now and about 5'4'' so she cant be more than 5'2''
Haylie
said on 2/Apr/06
I think Drew really is 5'4 as I have just watched Charlie's Angels 2 Full Throttle and noticed there was a 2 inch difference between herself and Lucy Lui (taking heel size into consideration at all times) and that there was not a huge hap between Drew and Cameron Diaz even when both in heels. If Drew is 5'2 then wha
ice
said on 24/Mar/06
I take that 5'3 back. Glenn is really leaning a lot in that pic. What 5'8 guy has to do all that for a supposedly 5'4 woman?
Anonymous
said on 9/Mar/06
I totally agree that she's 5'2" but I could have sworn that when I met the strokes last year and the year before that Fab was 6 foot or more.
theheightguru
said on 9/Feb/06
Saw 'Boys on the Side', and she was a few inches shorter than Whoopi Goldberg (listed here @ 5'5"). I'd say she's 5'3" at best.
ice
said on 7/Feb/06
Glenn says 5'2, and he did meet her. However, I'm thinking 5'3 lol
cantstop25
said on 1/Feb/06
I think we can trust glenn, she probably is only 5'2". of glenn were standing up straight he would look a lot taller then her
katie
said on 29/Jan/06
In the movie "Boys on The Side," one of the other characters is looking for her and he describes her as "blond, about five foot four."
samsl
said on 19/Jan/06
I was an extra on Charlies Angels 2.
Lucy is 5'2 max, relative to Drew being 5'4, and Cameron is about 5'7-8 max.
sunbeame
said on 15/Dec/05
In a picture i saw she has a good 2.5/3 inch height advantage over Christina Aguilera, so she surely isn't only 5'2, as Christina is lited here at 5ft 2.5 ??
Glenn
said on 30/Nov/05
corect.she's 5-2.met her.
Anonymous
said on 15/Nov/05
I just watched Charlies Angel and she is just as tall as lucy lu which according to this webiste stands at 5'2
nyccelebstalker
said on 16/Oct/05
also, fab is much shorter than he looks in pics! i thought he was 6 ft plus. he looks less than 5'10
nyccelebstalker
said on 16/Oct/05
i saw drew at bond st in nyc last night. i stood next to her, she is about 5'3