Lucy Liu's Height
5ft 1 ½ (156.2 cm)
American actress best known for roles in films such as Charlie's Angels, Kill Bill, Lucky Number Slevin and Cypher. On television she is well known for playing Ling Woo in TV series Ally McBeal and Joan Watson in the crime-drama series Elementary.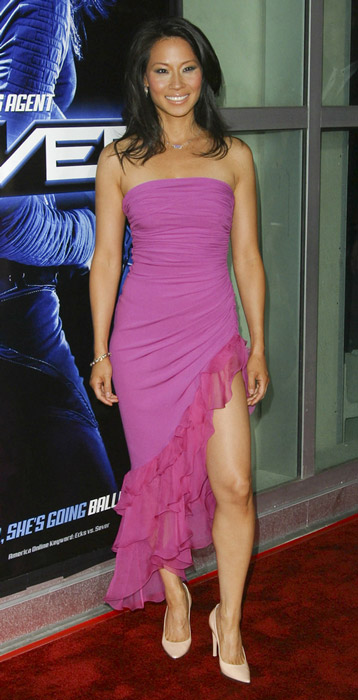 Photos by PR Photos
I'm five friggin' three! People keep saying I'm five one.
You May Be Interested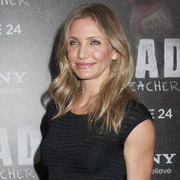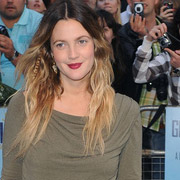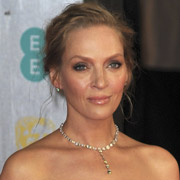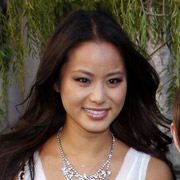 Add a Comment
51 comments
Average Guess (32 Votes)
5ft 1.08in (155.1cm)
Miss Sandy Cowell
said on 2/Dec/20
🎈🎂🎁🎉 Lucy Lui is 52 today, so a happy, happy Birthday to her!
5ft2. 🎉🎁🎂🎈
Miss Sandy Cowell
said on 2/Dec/19
🎂🎈🕯️💐 Happy Birthday Lucy! 💐🕯️🎈🎂
Wishing Lucy Liu a very Happy 51st Birthday!
She's blonde now, and it suits her. 👱‍♀️ Lucy is very adamant that she's 5ft3, but I didn't pick up on that fact when I used to watch Ally McBeal, and thought that Calista Flockhart was taller than her 5ft5.5.
I can stretch to 5ft1.5. It's her birthday, after all....😁💝🎁🎉🏵️
🎂🎈🕯️💐🎂🎈🕯️💐🎂🎈🕯️💐🎂🎈🕯️💐
Nik
said on 5/Aug/18
I love her comment above as in "I'm five ***gg*n' three! People keep saying I'm five one."! Lucy can have 5'1.5", like Rob and Sandy say!
Sandy Cowell
said on 3/Aug/18
For a petite lady, Lucy isn't half in some kick-ass movies! And why ever not?
I wonder whether there's some truth in her being so adamant that she is 5ft3, so for that reason I shall up her a little to 5ft1.5.
Junior Hernandez
said on 4/Feb/18
Shes 5'0.5" at best.
Animus
said on 8/Dec/17
She is quite like Aaron Eckhart or Matthew McConaughey claiming 6'0. You would have to be clueless about your actual height for it to make sense to claim a height so different from your own. With heels she can better convince people of her being 5'3 than the two gentlemen can convince anybody they are 6'0.
Subzero
said on 10/Oct/17
She's definitely 5 ft. 5ft and a half at most. Very short lady.
Mental Wizard 6'2
said on 4/Aug/17
Claims to be 5'3.
Looks way shorter than that. She's about 5' and a half
Heightist
said on 4/May/17
I'm 5'3", also Chinese American, with a similar build. She definitely looks shorter than me! I've always thought she was around 5'1" or 5'2". Her height is common for Asian women.
Sandy Cowell
said on 28/Mar/17
I also thought she was 5ft1, at the very most! I don't see Lucy at 5ft3 - ever!
S.J.H
said on 20/Jan/17
Bill murray is a solid 6'1 and lucy liu discribe him as being 6'4 and say shes 5'3 lol i wouldn't think shes over 5'0.25 from now on.
Bill murray 185cm (peak 186cm)
Lucy liu 153cm
Bambi Choy
said on 1/Nov/16
She is 4'11 1/2, confirmed.
T
said on 18/Aug/16
Confused I thought 1.57 was 5"2?

Editor Rob
it's about 5ft 1.8, so you can call both 5ft 1.75 and 5ft 2 about 157cm.
LoganNoll1996
said on 27/Jul/15
Is it possible she's a flat 5'1? Or maybe even a flat 5'0? After looking at new images I can't see 5'1.75 being possible.
shoz
said on 12/Apr/15
Have you noticed that during Elementary, while doing any scene without high heels on (just out of bed etc) she is very quick to take a seated position to disguise her lack of height, she is obviously very self conscious about being a short person.
C
said on 22/Dec/14
Just looking at random pictures, and saw this...I didn't realize how short Lui was...so I thought I'd post it here - Dwarfed, eye to shoulder, by 5'8" & 5'9" Taylor Schilling, Maggiee Gyllenhaal, and Mira Sorvino:
Click Here
Norma26
said on 22/Sep/14
Drew Barrymore looks 2 inches taller than Lucy Liu in this pic
Click Here
Conner
said on 9/May/14
I'm honesty shocked by some of the comments on this board. Who ever said it was bad to be a short female? Some of you act like it's a negative against anyone who is small and it sounds pretty offensive. Would you speak the same way about a dark skinned person or someone with slanted eyes? How is someone's height any different? They were born this way...besides petite females are WAY hotter than tall ones anyway.
gemsan
said on 1/Apr/14
As fine as she is, who really cares how tall she is? She looks just great to me.
DP
said on 26/Jan/14
Lucy Lui must be 5'1 maybe 2. When i see her Elementary Season 1 and Season 2 she ALWAYS wears platform, high heeled shoes or boots. Very clear indicator of someone how is pretty short and even more show next to her co-star. In order to disguise this fact, even when an episode was filmed in snowy NY, there she walking down the street wearing the most unlikely shoes you could think of wearing in sonow....mega high heel boots. DEFINATELY a shorty.
sherlock girl
said on 8/Jan/14
Hey Rob what do you think her weight (for 5ft3) is in elementary? Awesome serie by the way!

Editor Rob
Lucy Liu's Weight could be 110 pounds.
Heightgirl
said on 4/Sep/13
Lucy can not be 5f3 and she actually looks less than 5f1 to me. Maybe 5'0.75 or even less than that? She was photographed next to 5f1 Nicole Richie wearing platform high heeled wedges and only looked to be the same height even though Lucy had the shoe advantage.
Click Here
Marisa Tomei is said to be really only 5f2 and after seeing this pic I would have to agree with that. Looks like most Celebs actually do add an inch or two to their real heights imo.
Jack
said on 14/Jun/13
I would have guessed closer to 5'5"
DigitalAssassin
said on 20/May/13
I always thought she was taller. However after watching the season finale of Elementary and reading this site; I did notice she wore quite tall heels. Thanks for the information.
logan noll 1996
said on 11/Mar/13
If you look at her next to Johnny Lee Miller, you can obviously tell she's over 5 foot. Anything 5 foot or below is obviously crap.
logan noll 1996
said on 17/Feb/13
Teeny, that's crap. She is not THAT short. She taller than 5'1. You must've been wearing some HIGH heels that day.
teeny
said on 16/Feb/13
I don't see how she can be 5'3. I am truly only 5 feet tall. I was standing next to her and I was looking down at her. I was like "wow, she's not even 5'"
jeff_eng
said on 24/Dec/12
5'2" or shorter. Met her at union square wearing sneakers.
logan noll 1996
said on 28/Oct/12
She sounds a little serious about her height whenever I read the quote. Like I said, admire and respect her too much to go against her. I'll eave it to all of you guys to determine her height.
logan noll 1996
said on 25/Sep/12
Most beautiful woman as well as the kindest and most talented in the world. I admire her too much to go against her claim though she does seem to fit in the 5'2 range in my mind.
Attila_194cm.
said on 19/Jan/12
I think she is almost 159.
Silent d
said on 17/Jan/12
She looked 5 foot 2 next to craig ferguson in 5 inch heels. 5 foot 2 is about right. In southland next to her partner. She looks really short. 5 foot 2 is about right, She's asian and pretty. I'm asian too so i know.
mateodelaghetto619
said on 8/Nov/11
Body type looks 5'4-5'6 because she is so slender, but she is actually quite short when standing next to others.
chris
said on 22/Jan/11
@manilo.... please understand that 5 inch heels add about 3 1/2 inches to a woman's standing height. It would take 8 or 9 inch platform shoes to add 6 inches to Lucy's or anyone else's height.
Donita
said on 24/Nov/08
5'1.5 Salma Hayek appears taller than Lucy Liu in this recent photo. I think they are both closer to 5'1 though...
Click Here
Lenad
said on 2/Oct/08
She once said Bill Murray is 6'4 which I find Laughable. Probably said Bill is 6'4 to back up her 5'3 claim. I think shes no more than 5'1.
Josephine
said on 12/Jul/08
In that picture with Madonna she looks at least one inch smaller. Madonna is about 5'3".
Anonymous
said on 2/Mar/08
just saw a picture of her with mary kate olsen (both in giant heels of course) and she looked an inch -possibly two- taller. there's no way she's 5'3 but I might her give 5'2...
Frank
said on 14/Feb/08
I saw Lucy on Regis & Kelly. Kelly is listed at 5'3". She was quite a bit shorter. I would say that she is even 5'0". I work with a woman that is 4'9". She is very sensitive about their height. She always wears super high heels. I see this in Lucy.
J
said on 26/Jun/07
I saw here just this past weekend. I would say she is 5'2'' or so... She is very beautiful in person.
xD
said on 2/May/07
Cool :D Maybe the pictures in the magazines were taken hours after she go out of bed xD
xD
said on 1/May/07
157cm = 5'2"? that means im 5'4" then..which im not...im 5'2" (160cm). celebheights has their conversions a little wrong? Hehe
[Editor Rob: no, nothing wrong. 160cm = 63 inches or 5ft 3, 5ft 2 is one of those that is between 2 centimetre marks, i.e. 5ft 2 = 157.48cm. Technically you can round up or down, I personally round to the nearest centimetre from the inches.