Ed Harris Height
5ft 8 (172.7 cm)
Peak height was 5ft 8 ¾ (174.6 cm)
American Actor, best known for roles in films like A Beautiful Mind, The Abyss, A History of Violence, The Right Stuff, Enemy at the Gates and Pollock. He told CNN
"Look at me: I'm 5-foot-9 and 160 pounds"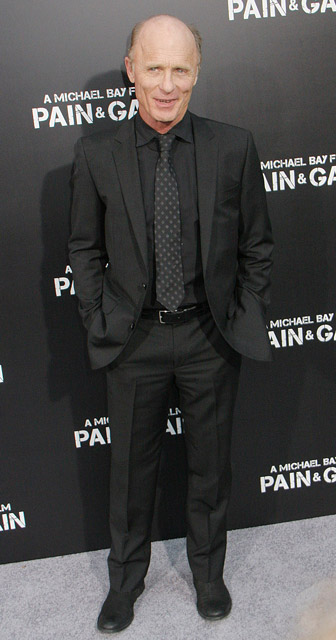 Photo by PR Photos
You May Be Interested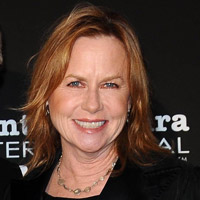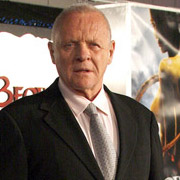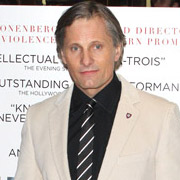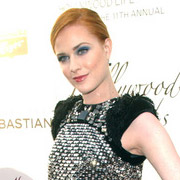 Add a Comment
73 comments
Average Guess (35 Votes)
Peak: 5ft 8.6in (174.2cm)
Current: 5ft 7.61in (171.7cm)
Miss Sandy Cowell
said on 28/Nov/20
🎂🎈🎊🎁 Happy 7️⃣0️⃣th Birthday 🎁🎊🎈🎂
Wishing the great Ed Harris a wonderful 7️⃣0️⃣th Birthday!
I loved him in the Stephen King comedy horror 'Needful Things'.
5ft8.75 peak; 5ft8 today.
🎂🎈🎊🎁🎂🎈🎊🎁🎂🎈🎊🎁🎂🎈🎊🎁
Nik Ashton
said on 20/Sep/20
He reminds me of Patrick Stewart!
Slim 6'1"
said on 9/Aug/20
in weak 5'8" are today
Keith Bacchus
said on 9/Jun/20
5 foot 9 why say 5 foot 8 and 3 quarter same thing
Realist
said on 21/May/20
I think his peak was most likely 5'9 even if he wore 1.5 inch lifts he still pulled off a 5'10.5 impression in the Rock movie.
Jkiller
said on 8/Apr/20
Peak 5'8 and a half, nowadays prob around 5'7.75 (172cm)
lazar_99
said on 6/Dec/19
ROB.
I am sure he was 5ft8 1/2 peak .
Jtm
said on 29/Oct/19
Rob why did you downgrade his peak height? I hope it has nothing to do with the average guess. I find it hard to believe he would have been shorter than Michael Keaton.

Editor Rob
He can look a weak 5ft 9 range
Sandy Cowell
said on 9/Jun/18
Ed did look rather ill and skinny in the film 'Mother!' He didn't even look 5ft7.5 in it and he appeared to have lost a few pounds for the role, but let's face it, he was playing a dying man, so Aronofsky achieved the desired appearance for his chosen star!
I won't take anything off Ed's height just because of this film though. I do like Ed's movie choices, and this latest one is no exception.
5ft7.5 now and peak height 5ft9!
EthanCouch
said on 19/May/18
Is he 5'7 nowadays Rob?

Editor Rob
Possibly looks 5ft 7.5-8 range at times.
Anonymous
said on 5/Dec/17
He was in the film the rock,i never new he is 5.8
Travis
said on 14/Oct/17
I believe he struggles to clear 5'8" even in the morning these days. Peak? Sure, he could clear maybe even 5'9" on a good morning. But today, he's in the 5'7" range.
JJAK
said on 1/Oct/17
Weird all listings look exactly as I would have guessed and even his claim is believable.
He clearly did not get the hollywood memo, average to low average and never looked too short.
Does a hell of a job getting into a role villain or victim, hero.
Richardspain
said on 31/Jul/17
173 cm in peak barefoot
171cm nowadays
Man In BLack
said on 20/May/17
In Westworld look at his footwear. Cowboy boots with probably 2.5" heels.
Rampage(-_-_-)Clover
said on 28/Mar/17
Looked 176-177cm in The Fire w/h Cruise
A 171cm male
said on 9/Jan/17
Looks about right
Sam
said on 6/Jan/17
Still has great posture in Westworld and I got the impression he still has a couple inches over Evan Rachel Wood.
Redwing
said on 11/Dec/16
Great actor, awesome in a history of violence I so would've thought that he and viggo were really related.
Geezy
said on 9/Dec/16
He looks tiny in Westworld, no taller then Evan Rachel Wood. 5' 6" maybe
Westworld
said on 8/Dec/16
He only looks tall when he's playing the "man in black". When you see him in the last episode you see he's actually pretty short.
5'8m
said on 6/Dec/16
Why does he look so ridiculously tall in Westworld? Seriously I could've sworn he is at least 6'2.
Ian C.
said on 14/Nov/16
I think that most people in their sixties (like Harris) just assume that they are the same height they were when they were young. I'm 64, and I haven't actually measured myself since I was eighteen. I'm probably shorter than I was, but I'm not going to get out the tape measure and find out for sure, because it would annoy me to find out that I was.
As for Harris, it would seem unusual that a man would lie about his height and then say he was five foot nine. Guys who really are five foot nine-ish, like Johnny Depp or Kirk Douglas, often claim to be five foot eleven because they can't quite get up the nerve to tell people that they are six-footers.
Roy
said on 3/Oct/16
Might be another actor that needs a peak height. Possible 5'9 peak.
Jack
said on 10/Jul/16
I'd say he was 5'8.5" peak, now around 5'8" or 5'7.75".
Rampage(-_-_-)Clover
said on 22/Feb/16
"Peak height was 5ft 9¼in (176cm)"
ganggreen
said on 18/Feb/16
Hi Rob.
Big fan of your site.
Lots of quotes used of actors listing their heights. Very rarely does the height provided and their actual height match.
In fact the consensus is that there is almost always a 1 to 3 inch variance.
My rule of thumb would be to drop the claimed height down by 1 inch to begin with and go from there.

Editor Rob
in Ed's case nowadays he certainly looks barely 5ft 8, but he might have lost height. I think a big chunk do lie, roundup, but another chunk seem to be honest enough...what that percentage is I'm not sure!
Sean
said on 24/Jul/15
[In "Pain and Gain" there is a frame (at 1:25:18) where we see his driver licence, and his height is 5' 9".]
Why do people post stuff like this?
an anonymous peach
said on 14/Jun/15
Looked 5ft 8 in A Beautiful Mind
MD
said on 6/Apr/15
Rob,
If he was 5'9", he's not that, anymore. Here he is with 5'9"(ish) Mario Lopez:
Click Here
Quite frankly, if he even was 5'9" in his younger years, it was a weak one.
Gameds12
said on 15/Jan/15
I thought he was 6'2. I almost felt like that he would be tall in the movies.
NYCGUY
said on 19/Mar/14
He's 5'8". I shared an elevator with him several years back. I'm 5'9" exactly and had an inch on him. Nice guy.
Len
said on 15/Oct/13
He looks 5'8" in most everything.
Hope I age as well as him.
Arch Stanton
said on 13/Oct/13
He's only 1 ft 9 really but his forehead measure 48 inches! Looks 5'8" in Glengarry Glen Ross.
jtm
said on 20/Aug/13
probably 5'8 range nowadays.
Zeke
said on 19/Aug/13
He's probably about 5'8 1/2 these days. In the movie pain and gain theres one part he's standing next to wahlberg and he looks about in inch taller but you have to watch close because they tried to make them look the same height.
ItalianPetros
said on 17/Aug/13
In "Pain and Gain" there is a frame (at 1:25:18) where we see his driver licence, and his height is 5' 9".
In the same movie, he doesn't look taller than Mark Walberg though, maybe he has shrank a bit.
FM
said on 8/Aug/13
In the movie "The Prime Gig" with Vince Vaughan, Harris says something like "...All five-foot-nine inches of me". 5'9" is spot on I'd say, unless he lost height with age.
cole
said on 31/Jul/13
Not over 5'9.
TonyV
said on 20/May/13
He did seem at least 2 inches shorter than Russell Crowe in A Beautiful Mind.
Arch Stanton
said on 16/Jan/13
Actually I take that back, he's looking easily 2 inches shorter than Viggo. 5'9" tops.
Arch Stanton
said on 16/Jan/13
Looks near 5 ft 10 in Appaloosa, could be the cowboy boots making him seem a bit taller.
Dave
said on 8/Jan/13
Ed Harris stands 5ft 10in tall as given.
Rampage(-_-_-)Clover
said on 4/Sep/11
I think he's 5"9.25(176cm) if not 177cm.
jake
said on 13/Aug/11
5ft9 is average height, Ed Harris is proof of this as he always hold his own with other cast members in films.
TruebloodFan
said on 9/Apr/11
he's always been honest about his height.
Chad
said on 13/May/09
Looked just a smidge taller than 5'8" ?? tom cruise in the firm so i'd say 5'8.05" for ed harris .
sodapop
said on 26/Mar/09
Hes not 5'9", more like 5'7.5
Mr. R
said on 26/Mar/09
People Mag lists him at 5-9.
just a fan
said on 3/Mar/09
interesting. I figured him for 5'5"/6"
Trent
said on 17/Jan/09
He can look 5'7 to 5'10 in movies. 5'9 sounds right, i think he's honest about his height.
Maybe nowadays he shrunk a little, so today maybe 5'8.5 or so and 5'9 peak.
Complex
said on 14/Oct/08
You know why you see so many posts about saying "ed is a tall 5'9" and "he looks much taller than 5'9", it's because he is honest about his height and a legit 5'9. Legit 5'9 isn't a bad height, but when you got shorties like Cruise (5'7, possible 5'6er) claiming 5'9, then it gives 5'9 a bad rep. I've been stressing this for a while but 5'9 is a whopping 1 inch under 5'10 yet ppl call it short, that's because of all these 5'6-5'7 ppl claiming 5'9. 5'9 is the new 5'10 as in alot of the shorter ppl see they can't get away wth 5'10 anymore, so they go for the next best thing ;)
A
said on 25/Sep/08
Here's a guy who's actually honest about his height. Looks taller than 5'9" to me...probably because everyone else is lying about their height.
Frank2
said on 10/Aug/08
He's 5'9". Saw him back when he was doing some ADR work on THE ABYSS. Nice fellow.
The Rock
said on 9/Aug/08
Harris always seemed 5'11'' to me.
MHouillon
said on 28/Jun/08
They call TELLEM "Elasto-Man".
TELLEM
said on 17/May/08
u know ppl do shrink during the day...i'm sure ed is 5'9 outta bed...i'm 5'8 outta bed and shrink to 5'7.5 and even 5'7 during the day
NYC theatregoer
said on 30/Mar/08
From first-hand experience, my educated guess is about 5'8.5" This is based on me sharing an elevator with him after an opening night party in New York, about six or seven years ago. We were exactly the same height (I said hi and looked him directly in the eyes). I'm 5'9" and was wearing regular dress shoes and he was wearing cowboy boots with about a 1.5" heel. Allowing for the half-inch or so difference in our footwear, I stand by 5'8.5" for Ed.
Lmeister
said on 2/Jan/08
The reason why he looks tall for a 5ft9 is that he really is 5ft9 not measured shoes on.
glenn
said on 1/Jan/08
i have 3 photos with this guy.2 recently.i never scanned one rob?

Editor Rob
no, I never seen Ed photo before, he's a solid actor.
Fisher
said on 1/Jan/08
Ed's one of those "tall" 5'9's
Max
said on 16/Sep/07
I thought he looked tall in 'Stepmom'. And then in 'Milk Money', which I saw just today, he looked short to me. Shorter than 5'9", actually.
leonari
said on 5/Sep/07
watched "The Firm" yesterday.EVry closely. Harris looks a legit 5'9". And yes he is 1.5 to 2 inches taller than Cruise. The director tried to diminish the difference with clever angles.Which supports my theory that Tom is 5'7.5" and not above as some here claim.
glenn
said on 11/Aug/07
he is a legit 5-9.as for hunt,i couldve sworn she was average for a women years ago,1990s.then in 2001 i didnt reconize here cause she looked 5-9! that makes mel gibson look 6ft next to her in that movie what women want!.
D. Ray Morton
said on 9/Aug/07
He looked absolutely equal to Helen Hunt during a straight-on face-to-face shot in "Empire Falls." And she was wearing tennis shoes. I don't get it. Is she really 5'9" too?
Anonymous
said on 26/Jun/07
he makes 5-9 look tall, even on the red carpet.
Ryan
said on 17/May/07
Tom Cruise looks about 2 inchs shorter than him in The Firm, so that would be right cos Cruise is about 5 foot 7
glenn
said on 15/Mar/07
wow,i never sent this?
Mr. T
said on 20/Feb/07
Weird, I always thought he was like 5'7". In movies like The Abyss he looked below average.
Glenn
said on 13/Jan/06
thats correct.5-9.
Donna A.
said on 30/Oct/05
A few months ago. I was putting gas in my car. He was ahead of me putting gas in his motorcycle. I am 5'4" and he seemed a few inches taller than me. Nice blue eyes.
Donna A.
Sag Member
said on 15/Oct/05
compare him with law from enemy at the gates with
Jude Law
in the to last scene , when Harris character is killed. I am postive ed is a inch or so then when jude is not slouching though . the shot is a long style sceen shot ....but jude is taller about a whole inch. 5'9'' is sooortt of close . so I agree.
CelebHeights Editor
said on 21/Aug/05

From gossip newsgroup:
"He was taller than I thought when he was filming apollo 13 and stepmom. I always thought he was short. Great looking guy"