Elias Koteas Height
5ft 10 ¼ (178.4 cm)
Canadian actor, best known for playing Alvin Olinsky on TV series Chicago P.D. and for films such as Collateral Damage, The Thin Red Line, Zodiac, Shooter and Shutter Island.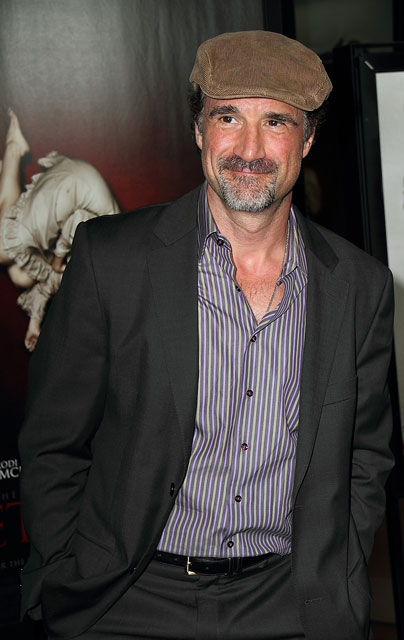 Photos by PR Photos
You May Be Interested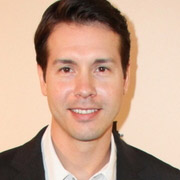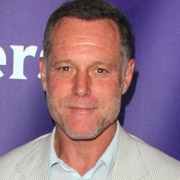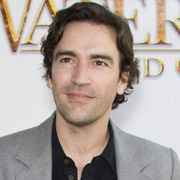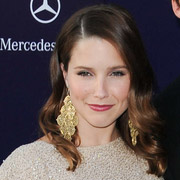 Add a Comment
22 comments
Average Guess (13 Votes)
5ft 10.65in (179.5cm)
Miss Sandy Cowell
said on 11/Mar/20
🎉🎂🍻🎁 Happy Birthday Elias! 🎁🍻🎂🎉
A Very Happy 59th Birthday to the instantly recognizable Elias Koteas, whose list of credits is quite staggering, and includes 'The Prophecy', with Christopher Walken, 'The Killer Inside Me', with Casey Affleck and 'Lost Souls', with Winona Ryder, as well as those mentioned above. He deserves the most fantastic Birthday for making so many exciting films; I have loads of them!
My Birthday Guess for Elias will be 5ft10.75. 😋👌
🎉🎂🍻🎁🎉🎂🍻🎁🎉🎂🍻🎁🎉🎂🍻🎁
Sandy Cowell
said on 4/Aug/18
I am watching Elias in one of the weirdest film ideas ever! Called simply 'Crash', and written for the screen and directed by David Cronenburg, it is a tale of crash survivors, of whom Elias is the instigator of the view that surviving a car crash is an erotic experience and thereafter you might as well live for the day and do everything with anyone, male or female, because life is for the living!
It is, of course, immensely more complex than that, and by no means sweetness and light. I am not even halfway through the film, and I suspect there is a far darker side to his character than the happy-go-lucky seducer of men and women, who sports his scars like trophies and re-enacts accidents. You should just see them - they're horrific - and he has just had them glamorised with tattoos!
Now unlike co-star James Spader, Elias DOES look above average in height, and it was comparing James to Elias that convinced me that James was merely average, as I did have a vague idea of Elias's height, having seen him recently in 'Shutter Island'.
I will settle for 5ft10.5.
JJAK
said on 18/Sep/17
Good actor often very creepy but loved him as kc and in prophecy.
He is at least 5 10 and quite possibly the half actually appeared taller than viggo.
Weirdly walken seemed over 6 ft so maybe bad reference point..
He does look a solid average or higher in most movies hes in.
Forget where but he has looked about 6 ft in boots in something..
goose
said on 28/Dec/12
saw him walking central park 12 years ago - easy 6 foot.
jasperwazap
said on 6/Feb/12
the best actor to portray KC Jones the hockey masked vigilante in the TMNT series.
jake, 1.82 m
said on 22/Oct/11
In films he doesn't appear above 178 cm. I think 5ft 10in flat for Koteas.
RICHARD
said on 25/Jun/07
Elias was taller than James Spader in Crash,but that was back in 1996.
Kid-Icarus
said on 17/May/07
You know, I find it funny that he is shorter than Steve Martin in Novacaine cause he sure did look taller than him.
the shredder
said on 8/Apr/07
LOL ,you notice that Shredder looked no taller then Mater Tatsu in that clip ? ... Odd mmm ?
the shredder
said on 8/Apr/07
Rob , how tall is Judith Hoag next to Elias ??? ... Go to 5:30 on this video ! ... I say 171cm - 172cm , but I think she has small heels on ?
Click Here
[Editor Rob: looks like average heel there, so 1.5 maybe advantage to her compared to elis had, so probably 169 or 170 is fair assuming 179cm. Lol, I'd forgotten what Splinter was like, poor rat tied up in chains, someone call PETA!]
the shredder
said on 5/Apr/07
Rob , I don't want you to add anybody , but I just want you to tell me what your height guess is on the guy who played The Shredder and the film ? ...
Go to 2:40 on this video and they show The Shredder next to 5'8 ( listed ) Master Tatsu ! ... What do you think ? ... about 5'10 ???
Click Here
[Editor Rob: ah, the shredder maybe is deserving of being added, that helmet though, its hard to say, didn't he have little thicker boots? I'll add him though at 5ft 9, not convinced he'd be a 5ft 10er]
the shredder
said on 5/Apr/07
The last movie I saw was 300 ! ... I have not seen Zodiac ! ... mmm , I think Elias could be a 5'11 morning guy ! ... For some odd reason I thought he looked in the 5'8 - 5'9 range at best ! ... Heres a clip from TMNT 1990 with 5'5 Josh Pais who played Raphael and Elias gives the impression that there close in height ! ... Although really not ! ...
Click Here
glenn
said on 4/Apr/07
thanks sam.
sam
said on 4/Apr/07
He was in Zodiac, Glenn.
the shredder
said on 4/Apr/07
Rob , can you add Toshirô Obata a.k.a. Master Tatsu to the site ? ... I remember when you saw a listing of 5'8 for him !!! ... He also took a picture with Snipes and Stallone and looked 5'7 , 5'8 with them !
glenn
said on 4/Apr/07
yeah,5-10.5 sounds right.i think this was the zodiac party.was he in it? or its ghostrider party.
the shredder
said on 4/Apr/07
WOW , does look near 5'11ish in this pic ! ... Glenn , what was your guess ? ... Rob made a good guess when listing him 5'10.5 !
the shredder
said on 3/Apr/07
GOOD TO HERE THAT !!! ... So Rob , how tall does he look in the Glenn Photo ? ... Did u see it yet ??? ... For some reason , I never thought he was this tall because he looked shortish playing Casey Jones on TMNT 1990 ! ( and NO , I need NOT see the new film LOL ! )
[Editor Rob: I'll put this one up tommorrow and you can see...this guy looks busy this year, popping up in a few flicks]
the shredder
said on 3/Apr/07
Rob , was this 5'10.5 a rough guess ??? ... Or is that what he looked when you added him ?
[Editor Rob: when just adding him, but there's a glenn photo to go up of him]
the shredder
said on 15/Nov/06
6'0 ??? i don't even think hes the 5'10.5 listed here ... he did look kinda short in that ninja turtle movie !!! my guess is 5'8 -5'8.5
Moira
said on 14/Aug/06
I don't know if this is right. He was at least 2 inches taller than Steve Martin in Novacaine.
Tyuio
said on 28/Feb/06
I would have said he was taller (looking at him standing next to other actors like Christopher Walken and Bruce Greenwood), maybe six foot.