Ben Chaplin's Height
5ft 10 ⅛ (178.1 cm)
British Actor known for roles in The Truth about Cats and Dogs and Birthday Girl. In a 2007 BBC World Service interview he said
"I'm 5ft 11in"
.
[Uma] is six foot, and I'm 5ft 11in. It didn't bother me but the directors wanted me to wear lifts. (He refused.)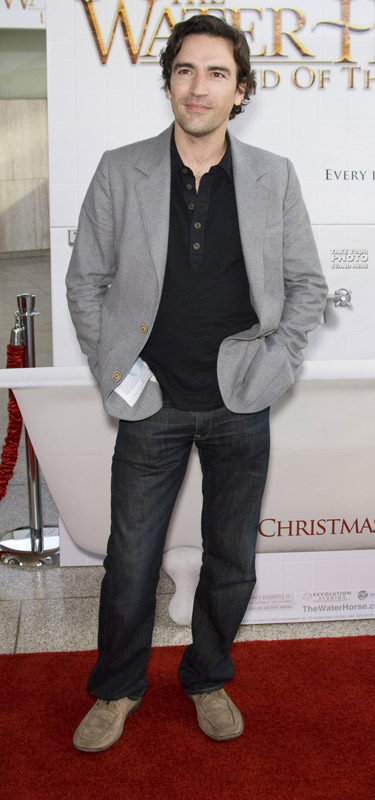 Photos by PR Photos
Actors usually pretend they're "a bit taller than they are, don't they?" he queries. "I don't. I'm 5-foot-10, and that's it. Maybe a little bit more, but I don't even print that bit more."
"[Uma Thurman would] tower over Mel Gibson, Sylvester Stallone, Al Pacino, Robert DeNiro, you name 'em, she's taller. So I was quite honored to be shorter than her."
Indianapolis Star, April 1996
You May Be Interested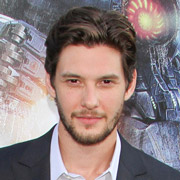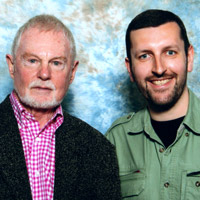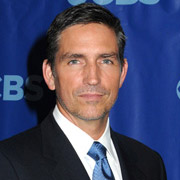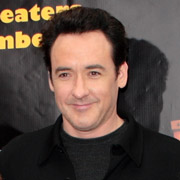 Add a Comment
20 comments
Average Guess (8 Votes)
5ft 10.17in (178.2cm)
Giorgi
said on 2/Jul/17
I should be friends with this guy, he downgrades himself.
Rampage(-_-_-)Clover
said on 24/Jan/16
Rob, maybe 179cm?
He claimed 5ft10 also. Very modest for a sub-6ft guy
Irving Splotnick
said on 19/Jan/15
Only had two inches at the most on Michael Imperioli in Mad Dogs. That was barefoot standing by a pool. 5'10" seems most likely.
Dmeyer
said on 8/Jan/15
Didnt look under 5'10.5-11 with kidman
MD
said on 8/Jan/15
Rob,
I'd put him back at 5'10" at the very most. With James McAvoy:
Click Here
Even taking the the angle into account, he's probably even shorter than that. We're talking a 2-inch Rule thing here, most likely.
Judd
said on 7/Jan/15
5'10" is better for him i'd say
®
said on 10/Aug/13
Very rare for 5'11 guy to claim 5'10
Vibram
said on 10/Mar/13
Looked to be 5ft9.5 > 5ft10 in Game On!
Jay
said on 19/May/09
He is 5'11 I passed him today. I think he might be doing something bad to his health if you know what I mean. Hope not cause he is such a talent.
glenn
said on 7/Nov/07
he is 5-11.he appeares shorter due to posture.pic coming one day.
GUK
said on 6/Nov/07
My girlfriend worked at the Lowry Gallery in Manchester, she served him a coffee when he was performing there in a play he was litterally inches from her, she is 5ft 3 and commented on how small he was. I'm 5ft 11 and she had him much smaller than me possibly 5ft 7. She could be bad at judging height but bear in mind she considers me tall. He can't be 5ft 11
ted
said on 27/Aug/07
Nicole kidman looked 2 inches taller in birthday girl in one scene they walk on the street.How is this possible?
Alex
said on 16/Sep/06
Does anyone else remember him from the sitcom "Game On". One of the few British comedy shows that I liked from good old Blighty in the 1990's.
Compared to Samantha Janus and the other guy (ginger) he did not seem tall enough to be 5'11". Check him out in the episode with Black middleweight boxer.
See him next to vincent Cassel in Birthday Girl wth Nicole Kidman.
5'10" MAXIMUM!
anonymous
said on 8/Aug/06
Mistake: I should have compared Chaplin to Rhys Ifans, listed at 188 cm. Chaplin definitely looks more like a 175 cm compared to him.
anonymous
said on 8/Aug/06
If he is 180 cm why does he look so much shorter than Ralph Fiennes (also listed at 180 cm) in this pic?
Click Here
Glenn
said on 29/Jul/06
He is 5-11.I have a photo with him.stop the nonesense.
Anonymous
said on 28/Jul/06
In murder by numbers, next to bullock, he looked a couple inches taller so 5'9'' sounds right.
sean
said on 11/Oct/05
link
pay careful attention to ralph fiennes, supposedly 5-11. ben looks no taller than 5-7 or 8.
Also pay attention to this shot of him and kidman, who looks 3 inches taller (and the slope of the ground favors chaplin!)
link
CelebHeights Editor
said on 5/Aug/05
Ben said in the Telegraph once:
"[Uma] is six foot, and I'm 5ft 11in. It didn't bother me but the directors wanted me to wear lifts. (He refused.)"
Mr. X
said on 7/Jul/05
Can he be shorter? Ben is taller than Nicole Kidman in Birthday Girl, and in the photos of that movie's premiere. Truth about Cats and Dogs is another story. Jamie Fox looked about Ben's height in that movie, and Uma looked at least an inch taller than him even in the scenes where she had on sandles. Did Ben had a late growth spurt?