Emily Bett Rickards Height
5ft 5 (165.1 cm)
Canadian actress, best known for her portrayal of Felicity Smoak on the hit TV series Arrow. She once had her weight listed as 120 pounds on her online resume and said in a 2013 Yahoo article:
"I'm pretty strong for my 5-foot-5 average woman height"
.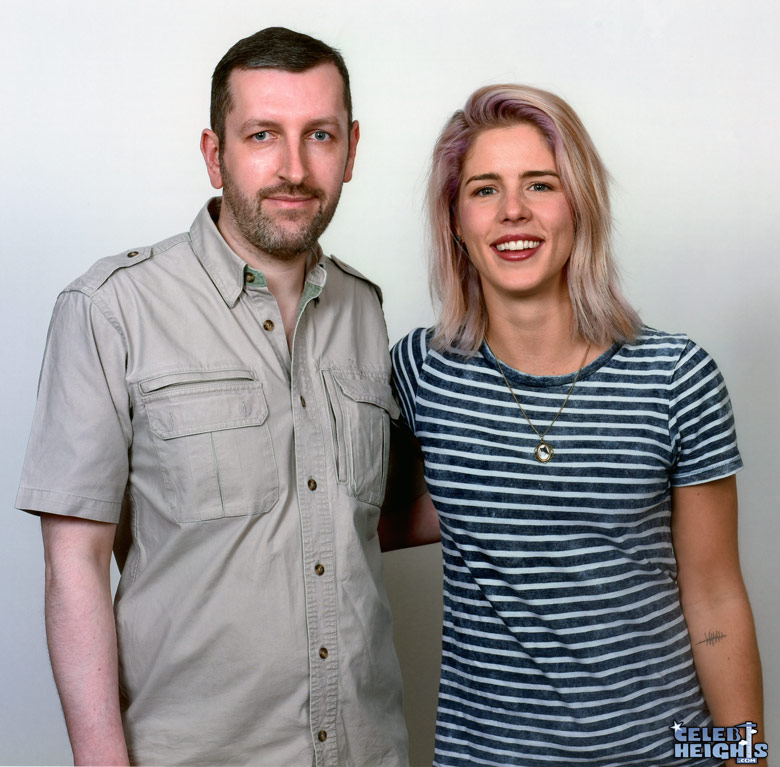 5ft 8 Rob and Emily @ City of Heroes 2016
You May Be Interested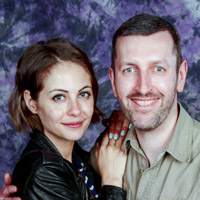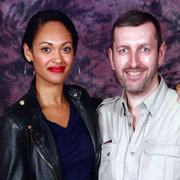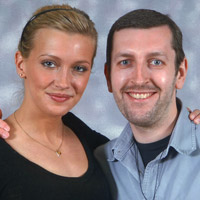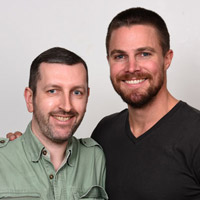 Add a Comment
27 comments
Average Guess (36 Votes)
5ft 4.56in (164cm)
Nik Ashton
said on 28/Mar/20
A height chart would be grand!
Nik Ashton
said on 29/Aug/19
She's above average!
PAN BERRY
said on 11/Dec/18
She looks healthy and a regular gym visitor ! I would say 5'4.75" at 164.5 cm
Zampo
said on 12/Sep/18
Hmmmm...even with Rob losing height from his back in the photo. I'm struggling to see Emily measuring much over 5'4.5.
Yht
said on 28/Apr/18
What's with strong mentality? Yes her strength may be a little above average then why she is a hacker sitting in a chair pressing random keys on keyboard on Arrow series?
Andrea
said on 23/Apr/18
164-5 doesn't seem impossible next to Rob, depending on how much her hair gives her, but she doesn't look any shorter than that here. Maybe give her a height chart, Rob?

Editor Rob
She sometimes poses on one foot, like Tatanka does...whether she gained a fraction of height was hard to tell, I think she did in a few photos, but it wasn't really that obvious.

Christopher Weatherill
said on 19/Apr/18
Just out of curiosity, why only add the picture now if it was taken back in 2016?

Editor Rob
I spread them out over time, if they were put up all the same time it would mean big gaps.
Allie
said on 18/Apr/18
Rob do you think Emily can fall closer to 5'4.5 than a solid 5'5?

Editor Rob
At worse a fraction under 5ft 5, but I wouldn't be surprised if she actually measures very close to the exact 5ft 5 mark...
Blake
said on 16/Apr/18
Rob, what is that mark on her forearm? A tattoo?

Editor Rob
Yeah it looks like a branch tattoo or something.
Nik
said on 15/Apr/18
I can't see the full 5'5" to be truthful!
JackBurgermeister
said on 15/Apr/18
Getting jealous! Is she sweet in person? And really shorter than Willa Holland, asking since you met both.

Editor Rob
At this event, I seen them together and I don't think there is more than about half inch between them.
Curly Hair Guy
said on 15/Apr/18
She is pretty
Mimi
said on 14/Apr/18
Mimi said on 14/Apr/18
Was she really wearing big heels here Rob?
Editor Rob
No, she has Sneakers...although it looks thickish, I don't think they actually give much more than 1 inch.
Then I would say she's 5ft5 at most and possibly 5ft4.5
Peter175
said on 14/Apr/18
she looks a lot shorter than 5'5 in this photo
Christian-6'5 3/8
said on 14/Apr/18
Looks shorter than 5'5"
Mimi
said on 14/Apr/18
Was she really wearing big heels here Rob?

Editor Rob
No, she has
Sneakers
...although it looks thickish, I don't think they actually give much more than 1 inch.
Andrea
said on 14/Apr/18
Nice picture, Rob! I do remember when I saw the first few episodes of Arrow many years ago (after that, I stopped watching it), I would have guessed her maybe a weak 5'5, but if she is in similar footwear here, I'd say she pretty much looks as tall as she claims: an honest 5'5...

Editor Rob
About same 1 inch sneaker, she looks shorter in photos I think than in person...although still looked near 8 inches shorter than amell that day.
5ft7Accountant
said on 14/Apr/18
Rob, how much did you pay for?

Editor Rob
I believe at that Convention she was £45 ($60).
Bobby
said on 10/Nov/17
Those heels look they give like 4 inches or something. She'd definitely measure 5'9 in those. By the way, how tall is Danielle Panabaker when in her heels? She was about 3-4 inches taller than Candice in this week's episode of The Flash but I know that Candice wears heels also, because Grant is about 6ft and he should be towering over her.
#I'veGotACrushOnDaniellePanabaker
Intevel
said on 17/Aug/17
Wow Rob how tall is she in those heels in the above pic?
Editor Rob: with platform near 2 inches I'd have thought those heels would allow a 5ft 9 measurement.
grizz
said on 1/Feb/16
She seems to be that height on Arrow. And it's not true she's mostly in heels. OK, she's more often in heels now that she's in a relationship with Arrow, but in first 2 seasons she wore flats while doing IT stuff
Josh
said on 12/Mar/15
She's always in heels, but even when she has them on she seems like a really tiny girl. I think she is 5'3.75-5'4 at at the very most.
leonari
said on 4/Dec/14
I don't see 165 either.
Hypado
said on 20/Nov/14
Looks 161, 162, 163cm in The Flash show.
Bobby
said on 4/Nov/14
Emily Bett is clearly shorter than 5'5 Willa Holland, as seen in this video:
Click Here
I would say 5'4, especially if you consider that she's roughly the same height as Caity Lotz, also from Arrow.
Dan
said on 12/Oct/14
She looks taller than 5'5" in "Arrow", but then again she always seems to be wearing heels.
begins
said on 13/Dec/13
looks taller in Arrow.