Eric Stoltz's Height
5ft 11 (180.3 cm)
American Actor best known for roles in Mask, Pulp Fiction, Some Kind of Wonderful and Killing Zoe. On TV he appeared in Caprica. In a 1988 play Our Town, he mentioned his height, saying he was "5ft 11".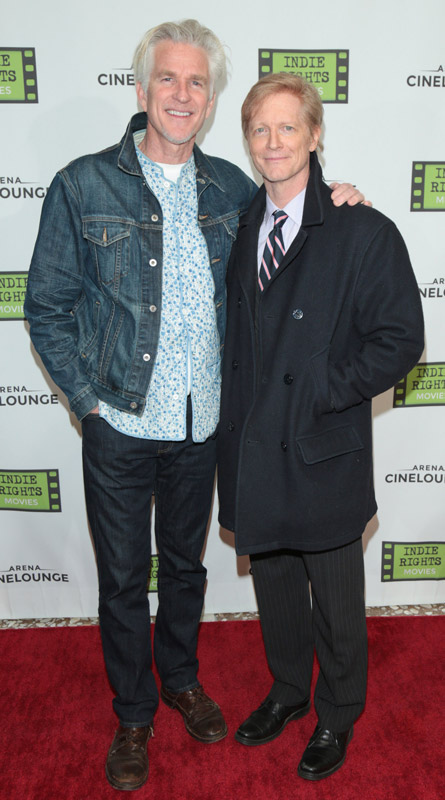 Photos by PR Photos
You May Be Interested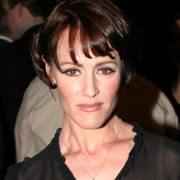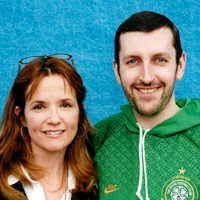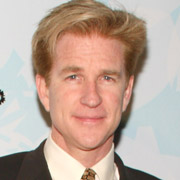 Add a Comment
21 comments
Average Guess (7 Votes)
5ft 11.18in (180.8cm)
Ricky Meffe
said on 10/Jun/20
hey just wondering if you would ever do one for Kenny Hotz.. here he is with Stoltz at 28:25. He claims 5'11 but it seems hes an inch shorter than Stoltz at least. Let me know what you think Kenny Hotz from show Kenny vs Spenny
Miss Sandy Cowell
said on 6/Nov/19
I liked his long, red hair in 'Pulp Fiction'. Eric gave an excellent and moving performance in 'Mask', alongside Cher. That was the first time I saw him act. 🎭
Looks around the five eleven mark in 'Pulp Fiction', possibly even more, which isn't the case in the above picture!
🔫😋
Rampage(-_-_-)Clover
said on 24/Feb/18
If Travolta was a fraction over 6ft then this guy could have been a weak 5ft11
Morris
said on 5/Mar/17
170-175 cm
james
said on 25/Apr/16
Yeah 5'11 is accurate he looked it in anaconda
Ted
said on 21/Oct/14
@wda - Marc Maron is now listed as being 5'8 1/2" elsewhere. Which does seem right.
Stolz seems a bit taller than that.
wda
said on 13/Aug/13
You do a search for Marc Maron and his listed height is 5'11". Check out the photo Maron took with Ben Stiller and he's got about 4-5 inches on Stiller.
mcfan
said on 1/Jun/09
Wow! I really only thought he was 5'9.5 maybe. I'm surprised.
Hugh
said on 11/Oct/08
Travolta looked 3-4 inches taller than Stoltz.
anonymous
said on 23/Jul/08
He's between 5-8 and 5-9. He's hysterical.
Viper
said on 6/Feb/08
This looks exactly right. Looks to be a 5-10 1/2 - 5-11 guy.
glenn
said on 5/Feb/08
i have this guy.horrendous posture and slouched or hunched over in my photo.5-11 is possible.5-10 for sure.
Lebensdorf
said on 4/Feb/08
In "Naked in New York," Stoltz looks to be 4 inches shorter than 6'2'' Timothy Dalton, in a scene in which the two are standing next to each other on a level surface. Stoltz surely didn't look close to 5'11'' in "Fast Times" either, appearing rather diminutive in that film with Sean Penn. I would say he is no more than 5'10'' even. His body proportionality suggests this height, which is not short, but sometimes he looks small.
Anonymous
said on 2/Jan/08
Just watched "2 Days in the Valley". He is in this movie with Jeff Daniels (6'3"), and James Spader (5'9-5'10"ish). In one scene, He gets in a fight with Jeff Daniel's character and they stare each other down...he looks at LEAST a good 4 or 5 inches shorter than Daniels. I'd say this guy is around 5'11" at best.
Anonymous
said on 21/Oct/07
Travolta is over 6'. He is NOT short.
However, I have heard through first hand accounts that Eric Stolz is not that tall. He is a bit taller than Sean Penn (5'7") in "Fast Times", yet is significantly shorter than Anthony Edwards (6'2") when they are in a wide shot and you can see them all from head to toe. I would estimate Eric Stolz to be about 5'9" to 5'10".
Also, seeing people on screen in tight "two shots" is not a good measure of their true height as shorter actors often stand on "apple boxes" so they will be in frame.
It's only a good guestimate if you can see them in a wide shot "head to toe", or in photos in a public setting...like at an awards show.
Anonymous
said on 5/Oct/07
travolta is not 6'2... his maximum was at 184... stoltz is about 5'11.5
Anonymous
said on 12/Sep/06
In PULP FICTION you can see him standing next to John Travolta,and they *look* about the same height..and Travolta's supposed to be 6'2"...so I think he is at least 5'11". Either that or one of his legs is shorter than the other one,umm...would explain why he walks kind of awkward and weird.
Anonymous
said on 30/May/06
The guy is 5'8 i saw him in person and spoke with him. I'm 5'10 and towered over him.
Frank2
said on 29/Apr/06
A whole lot of kissing goes on in Hollyweird:
Click Here
Richard Dreyfuss looks like he's in love.
I once saw Stoltz in person and he looked to be about 5'10" or slightly under.
sidewinder
said on 28/Apr/06
just saw keys to tulsa, this guy is like 5'8 and a half MAX
there is no way he is almost 6 feet
james spader had more than an inch on him. plus he looks short in all his movies

Editor Rob
I would agree to an extent...I will relook at this guy again, sometimes he can look short, other times in many pics looks 5ft 11-11.5 to me
CelebHeights Editor
said on 19/Aug/05

"I was too tall. Eric [Stoltz] was short"
- Pam Grier on not getting a role in a film. Strange...she's just done a movie with Ja Rule and he's not looking that short from the clips of it I've seen ;)