Gabriel Tigerman's Height
5ft 7 ½ (171.5 cm)
American Actor from The Bannen Way film and has appeared in shows like Supernatural and Journeyman. At this Rogue Events convention he said on stage
"I topped out at 5'8""
, I had about 1/3rd inch more sneaker than him.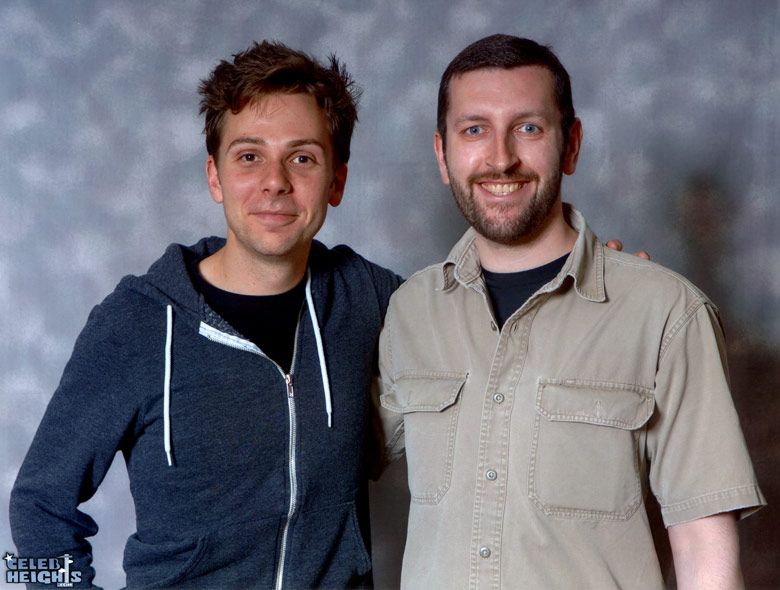 5ft 8 Rob with Gabe
You May Be Interested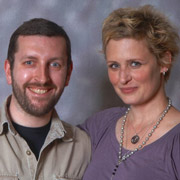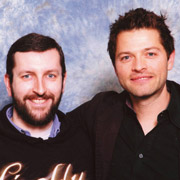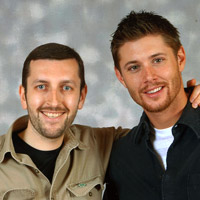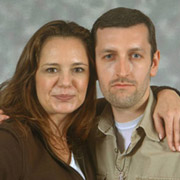 Add a Comment
26 comments
Average Guess (19 Votes)
5ft 7.2in (170.7cm)
Delvin chung
said on 11/Jun/19
Is 171 cm a better bet ?

Editor Rob
Since I had a fraction more sneaker, I think close to 5ft 7.5 is ok.
Paul Wood
said on 24/Jan/19
I think a lot of men claim 5ft 8in as they seem to think it's the dividing line between short and 'below average'. Personally, I think short would begin at one standard deviation from the median which is around 5ft 7in for men. Going on standard deviations, I'd say below 5ft 4in is very short for a man, 5ft 4in to 5ft 7in is short and 5ft 7in to 5ft 9in is below average.
Peter 180cm
said on 2/Jan/19
Not over 170cm.
juuj
said on 31/Oct/18
seeing more then a half inch here looks a solid 5'7 maybe some change, 5'7.25
Bobby
said on 29/Sep/18
Looks a solid 1.25 inches shorter.
Sandy Cowell
said on 7/Sep/18
@ Nik - That takes me back to a naff mid-70's song by pop group Mud called 'Tiger Feet'. It was probably a cover version. Most of their stuff was!
🐯🐅 🎙️🎶🎛️
Nik
said on 6/Sep/18
His hair adds to the illusion of more height but I will give him 5'7.5"!
I like the name Gabriel Tigerman! What about Tigerwoman or Tiger Feet?
Sandy Cowell
said on 5/Sep/18
🐯🚶
That's rather a fantastic name!
Mr Tigerman can have 5ft7.25.
🐅👤
Nik
said on 1/Jun/18
5'7.25" - 5'7.5" is liable for Gabriel Tigerman!
Danny Sanders
said on 31/May/18
Rob his head looks the same size as yours so is a 9.5 inch estimate accurate for him?

Editor Rob
I am not sure because from what I remember his head didn't look big, his hair did though.
CD
said on 3/Jan/17
I agree, flatten down that hair and he'll be looking in the Big G range. The eyelevel says it all. Add on the fraction less sneaker and 5ft 7 is fair.
Editor Rob: I think he is more a decent 5ft 7 than Big G would be, albeit G swears under oath that he shrinks from 5ft 8 to 5ft 6.5, so he's an exceptional case.
MD
said on 2/Jan/17
It's crazy. This guy is ALL over American television from his commercial acting work, and I just saw him on Supernatural, today, and wanted to find out his name. lol
Anyway, maybe 5'7" flat would be a more appropriate listing.
sfd
said on 17/Aug/16
how come he only looks 5'7 here
Editor Rob: he could be near that mark.
LG69
said on 17/Sep/12
5'8" seems pretty accurate...could be 5'7 1/2".
[Editor Rob: almost 5ft 8 with an inch more hair than me :)]
Keith
said on 21/Dec/08
Lord help me. Joe is not even close to 6'0". My wife is 5'6". When she stood next to Joe several years ago, he was at the most an INCH taller than my wife. He is most likely 5'7 1/2". 5'9 or more is a Freaking Joke - lol. (BTW I am 6'4"). PS -His hip surgery may have affected his height; prob made him shorter, not taller
PJ
said on 25/Nov/08
5'7 tops, I've seen him several times and on level ground.
Al
said on 24/Jun/08
Met him in NY, I'm 5'10 and he was way shorter than me .. 5'8 is an exaggeration I'd say 5'6 or 5'7
Anonymous
said on 7/Mar/08
5'7, met him in august, anything over 5'8 is madness
Jordan
said on 12/Sep/06
Celebrity fit club had him at 5'8. They lists heights correct for the rite weight loss for the celebs. He is 5'8.
Ben
said on 22/Jun/06
i see him in the bayridge today he is at least 6'3" i am 5'10 he is way taller then me
Paola
said on 3/Apr/06
I see Joey around the neighborhood quite a bit ... Bay Ridge,Brooklyn: Areo, Paneantico ... I would say that 5'8" is probably correct ...
Anonymous
said on 24/Feb/06
5'11
EJ
said on 5/Aug/05
All right, probably 5'6" would be a little low; adding 2 inches is a stretch. I still think he could be slightly shorter than 5'8", but maybe his bulk just makes him look shorter...
J.
said on 22/Mar/05
I think Joey is 5'8" based on CFC. He was taller than 5'6" host Ant and he generally is dead on this height. At the very least he's 5'7". Of course, IMDB has him as 5'11 1/2". Who writes the height for that site? Blind people?
EJ
said on 21/Mar/05
I know his self-reported height on "Celebrity Fit Club" was 5'8", but isn't 5'8" a notoriously suspicious height to be reported?
EJ
said on 13/Mar/05
MUCH less. I'd say 5'6" tops based on the Sopranos.