Garth Brooks Height
6ft 0 (182.9 cm)
American Country music Singer best known for songs such as "If Tomorrow Never Comes", "The Thunder Rolls" and "Friends in Low Places".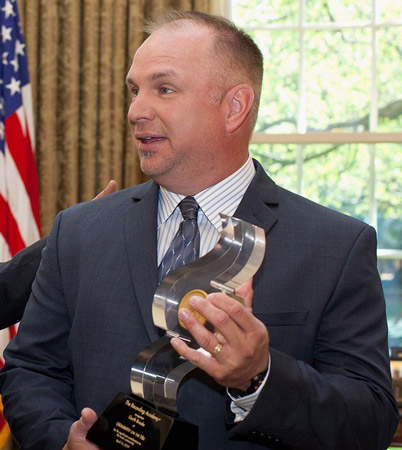 Photos by PR Photos
You May Be Interested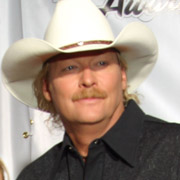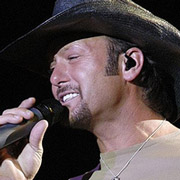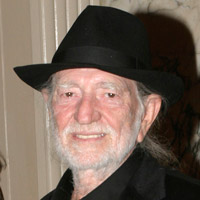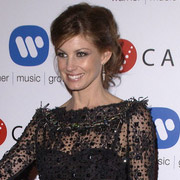 Add a Comment
25 comments
Average Guess (5 Votes)
6ft 0.1in (183.1cm)
Rolis Gonz
said on 14/Feb/17
He looks enormous next Billy Joel, ha, ha, ha!!..
Jack
said on 16/Jan/15
My 5'9 dad met him a few months ago, he's a very nice down to earth guy who likes to talk to audience members after the show. Anyway though, he said they were about the same height. So make of that what you will.
Ancient Aztec guy
said on 10/Jan/14
Id say he must be about 5'11" or 5'11.5", 6'0" might be pushing it a bit.
mlpittser
said on 24/Jul/12
Garth brooks is 6" 1 girls and boys
Harry
said on 21/Jan/12
It is hard to tell.I would have to meet him face to face to even know for sure.
T.J.
said on 26/Jul/11
Don't think he's quite 6'
He's a little bit shorter than Meat Loaf.
ancient aztec guy
said on 12/Jul/11
Saw him on a show with Donnie and Marie Osmond. He seemed to tower over them both. 6 feet or 5'11.5" at the least I would say based on that. Only country artist that ever lived that could hold a concert in central park Manhattan and have over 1 million people attend LOL!
Rampage(-_-_-)Clover
said on 29/Apr/11
Looks a shade below 6"0... 181cm or 182cm
185cm(6"1) in cowboy boots
ancient aztec guy
said on 5/Apr/11
I wouldn't doubt he was above 6ft. He was a bouncer at a club for years before he started his music career. I'll never forget, you couldnt turn a television set on without seeing Garth Brooks back in the 90s. He was one of the highest album sellers of all time. It seems you don't hear as much about him nowdays.
Anonymous
said on 16/Feb/11
I saw him in person at an airport a few months ago. The first thing I noticed (before I realized he was Garth Brooks) was how tiny his feet were. I'm 6'1" and he wasn't even close to my height. I don't know how tall he really is, but he is not 6ft.
sydney
said on 12/Feb/09
Okay - just saw a guy on ebay auctioning off one of Garth's boots that he got at a concert. He gave the boots away to 2 people after one started to fall apart on stage. Guy has boot listed as a size 9. Isn't this kind of small for someone that is supposedly that tall? Makes me wonder if he isn't a bit shorter.
T.J.
said on 29/Dec/08
Wow! Ron, I saw the same picture Regis did, and they are the same height!
So once again, I think Meat Loaf is 6'0 or Garth Brooks is 5'10
Regis
said on 20/Nov/08
Same height as Meat Loaf in an old pic from 94''(5'10)
James West
said on 6/Apr/08
yet again this is someone who is in the same biz as me. we have been in the same room together a couple of times. I am 6'3'' and i always wear flats and while in boots he and I stood eye to eye. I would say 6 to 6' 1'' would be correct.
Schnouzer Breath
said on 11/Mar/08
that spring training heighth sounds right.
AZ
said on 23/Jan/08
I definitely think he's shorter than 6 feet
dan
said on 10/Mar/07
when he went to spring training camp a few yrs.ago he was measured at 5'10'.5
cody
said on 25/Feb/07
i had a freind who saw him a couple years ago and hes my height (5 10) he said garth was waring very low shoes and hes a good 3 inches so it aint the boots
Editor Rob
said on 7/Sep/06
"I'm 6-foot-1 and weigh 220 pounds" - said in 1999 Press Telegram.
Glenn
said on 11/Jun/06
More 5-11,but your point is correct,he isnt near 6ft.you could be right about 5-10.I cant disagree here.
Frank2
said on 10/Jun/06
Brooks might be 6'1" when he's wearing his special cowboy boots with built-in lifts, but barefoot he's about 5'10". Here he is next to 6' John Travolta and 5'11" Jay Leno who by the way, I saw just recently and he's exactly my height:
Click Here
Garth without his lifts:
Click Here
Here's Garth with the same woman who I assume is his wife, only here he's wearing lifts:
Click Here
Jonathan
said on 25/Apr/06
I've stood next to him before; he was standing on a stage so it's hard to say, but I'd place him at 5'11'' as I've seen him listed before.
Anonymous
said on 25/Jan/06
I agree... Something is indeed wrong with this picture, if Garth is 6' 1":
http://imdb.com/gallery/granitz/0297-mov/hoffmant.rav?path=pgallery&path_key=Leno,%20Jay&seq=52
matt
said on 23/Jan/06
hes 5 foot 10.its the boots
J.
said on 5/Aug/05
Is the 6'1" a strech: http://imdb.com/gallery/granitz/0567-gar/Events/0567-gar/brooksba.byf?path=pgallery&path_key=Brooks,%20Garth
Or is Babyface taller than 5'9" perhaps?