Glenn Howerton's Height
5ft 10 (177.8 cm)
American actor best known for playing Dennis Reynolds on the comedy series It's Always Sunny in Philadelphia. He also appeared on TV series Fargo, The Mindy Show, The Cleveland Show and films such as Crank and Two Weeks.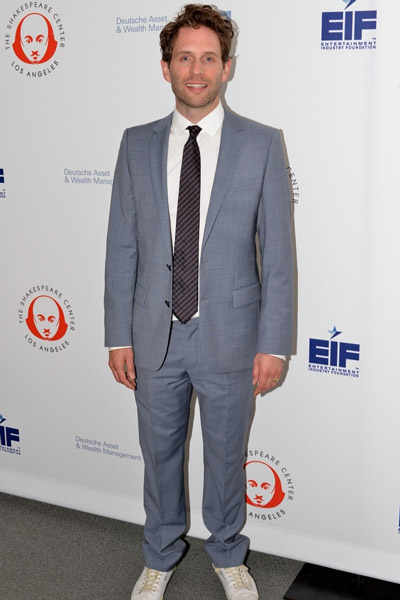 Photos by PR Photos
You May Be Interested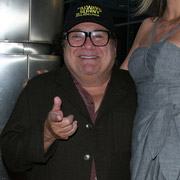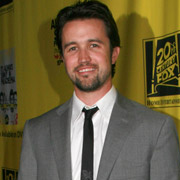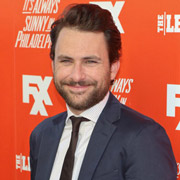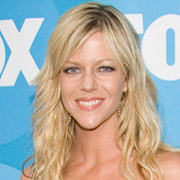 Add a Comment
17 comments
Average Guess (19 Votes)
5ft 9.63in (176.9cm)
mark thompson
said on 16/May/20
his legs are pretty short at least in this photo
Tall Sam
said on 19/Feb/20
The guys in the photos:
David Hornsby (Rickety Cricket), I think he looks close to 5'10.5" in those particular photos, but I think with his lovely wife Emily Deschanel, you could scarcely argue over 5'10.25" since she looks the same height or taller with a bit of shoe.
Gregory Scott Cummins (Mac's Dad), he can look a bigger guy in other photos with the It's Always Sunny guys and a tall fella near Titus Welliver and Jamie Hector in Bosch. He could be near 6'3" range. I recall him as a secondary villain in Cliffhanger but not much about his height but with 6'6" Fred Dryer I would say he looks 6'2.5" max
Click Here
179cm guy
said on 3/Jun/19
Charlie: 5'5.25-5.5
Glenn: 5'10-10.25
Rob: 5'9-9.25
Kaitlin: 5'7.25-7.5
Danny: 4'9 now
MD
said on 30/Apr/19
He is just on Late Night With Seth Meyers, right now, and when he walked out he was, indeed, slightly shorter than the host. Though, I do think Seth is a bit shorter than his listed height. In any case, it proves that Glenn is no taller than currently listed.
I kind of agree with the current average guess. I'd guess him at around 5"-9.5"
179cm guy
said on 19/Mar/19
Hey Rob, how tall do you think the guy to Glenn's left is? (
Click Here
)

Editor Rob
could be 4 inches difference.
Tall Sam
said on 22/Jan/18
Clearly he's five foot nothing here with Patton Oswalt.
Click Here
Seriously though he looks a head taller than Patton, wonder if he has a slightly larger than average head for a medium height guy. On Sunny, the difference between him and Charlie can look a weak 4 inches at times but also sometimes more.
Jacob
said on 21/Nov/17
Do Artemis from the show I've read she is 5'-5'1"
Quoter86
said on 14/May/17
Spot on. And may I just say...
DAYMAN!
AH ARRRHHHHHHHH
FIGHTER OF THE NIGHTMAN!
AH ARRRHHHHHHHH
Chris
said on 24/Feb/17
This is a good listing I think. Can seem a big above or below. Though this proves Charlie day is at least an inch overlisted. There is near about 6 inches between them. Days eyes are an inch under Glenn's chin.
lelman
said on 30/Aug/15
Legit 5'10" for sure.
Ace
said on 23/Aug/15
This looks about right.
Sam
said on 20/Aug/15
The Always Sunny mains with six foot Jason Sudeikis...not looking too strong at 5'10" for Howerton.
Click Here
w/ 5'8.5" listed Penn Badgley, can seem near it though.
Click Here
Howerton's wife is stunning (she also played the pharmacist Dennis predatorly targets in a Sunny episode) and certainly edges him out in heels.
Click Here
Click Here
Click Here
MaskDeMasque
said on 17/Aug/15
Yeh, looks 5'10 in sunny. Looked same height as Billy Bob in Fargo too.
linke
said on 17/Aug/15
would have guessed 5'10, maybe 10.5. Nice add.
Sam
said on 17/Aug/15
Could you also add to his known-fors?: The Mindy Show, Fargo, The Cleveland Show and the Crank films.
Sam
said on 17/Aug/15
Thanks for adding! He's the tallest of The Gang but that's not saying much. Can often look a legit inch taller than McElhenney and 2 inches over Olson. At times McElhenney looks closer but I think he occasional sports bigger footwear in boots than Howerton does.