Charlie Day's Height
5ft 5 ¼ (165.7 cm)
American actor best known for his role as Charlie Kelly on tv series It's Always Sunny in Philadelphia. In film he can be seen in Horrible Bosses and Pacific Rim. On a Wired video he claimed
I'm just about a smidge under Five-Seven. I didn't quite make it to Five-Seven...my dreams were crushed"
and that he weighed
"Somewhere around 150 pounds, give or take."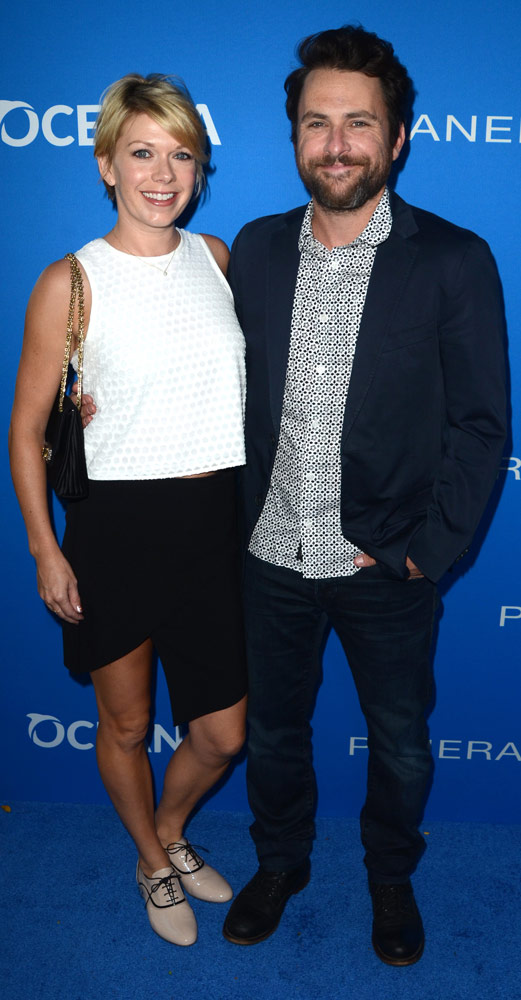 Photos by PR Photos
You May Be Interested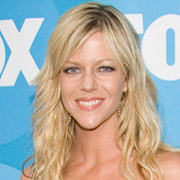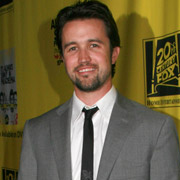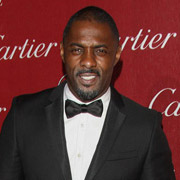 Add a Comment
62 comments
Average Guess (43 Votes)
5ft 5.41in (166.1cm)
Tall Sam
said on 4/May/20
Might be worth an Its Always Sunny page, Rob. I think Charlie can pull off maybe 5'5.5" at times.
Miss Sandy Cowell
said on 9/Feb/20
🎁🎂 Happy 4️⃣4️⃣th Birthday Charlie! 🎂🎁
Charlie Day is celebrating the 44th anniversary of his birth today. Congratulations to him!
Diminutive, handsome Charlie gets 5ft5.25 on his special day. 😁🍻🎈
🎁🎂🎈🍻🎁🎂🎈🍻🎁🎂🎈🍻🎁🎂🎈🍻
Littlelee5ft6
said on 9/Jan/20
He looks a good 9 inches taller than danny devito in recent photos he really could be 5ft 6
179cm guy
said on 1/Jun/19
5ft 5.25 or 5.5 I feel are probably more believable than 5ft 6 or flat 5ft 5.
179cm guy
said on 9/May/19
Charlie: 5'5.25-5.5
Glenn: 5'9.5-9.75
Rob: 5'9-8.75
Kaitlin: 5'7.25-7.5
Danny: 4'9 now
179cm guy
said on 1/Feb/19
Hey Rob if you had to choose between a toss up of either a flat 165cm or a flat 166cm for Charlie's evening height which one would you personally go with? The average guess seems to favour the latter. BTW I think that his current listing is spot on.
As for his personal claim I have to say I'm a little bit disappointed in Charlie, he seemed like an honest guy in all of his interviews. The only chance that he would have of hitting 5'6.75 (I'm guessing that that's what he's implying by saying that he's a "smidge" under 5'7), in a mugshot would be if he was wearing cowboy boots with his hair spiked up the way it is in the photo that Rob posted. Also, his weight claim of 150 pounds seems to be quite egregious. I weigh 150 pounds at 5'10.5 so I can confidently estimate that Charlie is only 140 pounds.

Editor Rob
I think 5ft 5.25 or 166 seems reasonable, I would stick with that. 5ft 6 seems too high and a flat 5ft 5 I think probably is a bit low.
KH
said on 30/Jan/19
I think we argue a lot over half inches or even slightly more which can be really hard to discern with the naked eye. If Charlie can look like he is 5'5.25 he could just as easly be 5'5.75 or 5'6 in reality. If Kaitlin Olson is really 5'7 1/2 I don't see over a 2 inch height difference there based on watching quite a lot of Always Sunny. I think Charlie is a weak 5'6 which is plenty short. There is no way he is below 5'5.
Monkey knees
said on 8/Jun/18
Charlie - 5 5 and a smidge.
Glenn - 5 9.5
Rob - 5 8.75
Kaitlin - 5 7.25
Danny - 4 9 now.
MJKoP
said on 2/Apr/18
Looks like a tiny Bradley Cooper.
lee168cm
said on 26/Mar/18
So what Conan?
Conan
said on 26/Mar/18
Charlie Day is short, even he is shorter than me 4 3/4 inches
Powerhouse
said on 20/Mar/18
That kinda sucks that he is another one of those dishonest celebs when it comes to height. He seems pretty genuine and down to earth. It's extremely rare for guys in the 5'5 range to own up and say they are 5'5, they seem to almost always try to claim 5'7. I'd say he is 5'5-5'5.25, I've never seen him look taller than that. This listing is probably generous. I also wouldn't think he was 150lbs either but closer to 140lbs.
SD(171CM)
said on 19/Mar/18
Click Here
In this video,3:49=He says a smidge under 5'7...which you would assume 5'6.75 but I think he is an inch shorter.
Blue
said on 8/Jan/18
He's definitely either 5'5" (165cm) or 5'5" and a half (166cm).
I'm 100% sure of it, he's nothing less and nothing more.
Ken
said on 27/Sep/17
Yes in fist fight, barely 5ft 5, next to barely 5ft 8 ice cube and 5ft 8 tracy morgan. So I'd say 5ft 4.75 or 5ft 5 just
Sam
said on 14/Aug/17
He's clearly under 5ft 5in mark ... come on Rob!
Danbilzerian
said on 7/Jul/17
Hey Rob what is the height that a man has to be to stand out from the people? Like you notice that he is shorter than most people. Is it 5'5 or 5'4? Thanks
Editor Rob: both figures can become more noticeable in public, the further you get from the mean, the more rare the heights are.

Seeing 5ft 4 men is rarer than 5ft 7. It can be similar in the opposite direction - we might see a lot of 6ft -6ft 2 men, but 6ft 4 will be more noticeable.
personguy
said on 20/Jun/17
He seems a solid 3 inches shorter than Rob McElhenney & 2 inches shorter than Kaitlin Olson. I'd definitely list him as a solid 5'6"
Quoter86
said on 14/May/17
Rob this is a terrible listing. He rarely looks 3" shorter than 5'9 listed Rob McElhenney let alone 4". He usually only looks between 2" - 2.5" shorter. I've watched most episodes of Always Sunny and I don't think he's a lift wearer.
I'd say 5'6" to 5'6.5" for Charlie.
Editor Rob: He can look 3 -4 inches smaller I thought. 5ft 6 I'm not sure he really looks that big though, but over 5ft 5 yeah I can see it.
Sam
said on 13/Mar/17
Yeah, a 5'5.5" height is possible for him, he can look pretty much a head taller than Danny De Vito on It's Always Sunny but definitely not anything around 5'6" or higher by Christoph Waltz.
Thomas
said on 11/Mar/17
Hey Rob, what made you think he's not 5ft 5.5in tall? It's a big downgrade.
Max
said on 4/Mar/17
Just watched his new movie "Fist fight" alongside ice cube. He looked 2 inches shorter than him.. and would be about 5ft 6 max.
Chris
said on 24/Feb/17
Nah this guy is 5"4 comfortably 4 inches shorter than the likes of ice cube and Tracey Morgan in new movie fist fight. Awesome jillian bell is supposedly 5"6 and she is slightly taller in flats in the movie. 5"4.5 tops
Marc
said on 17/Feb/17
Hes got some pics now with ice cube who's 5ft8 cuz of their new film this listing is fair to me.
Big Bob
said on 14/Feb/17
Rob look at him next to Jimmy Fallon and Kendall Jenner, there is no way this man is 5' 5'', 5' 3 (1/2) or 5'4'' is way more accurate.
Wolf
said on 5/May/16
He's never that tall. He ALWAYS wears platform shoes, plus he hides them under his bell bottoms, which means that there must be a lot of additional Inches to hide, otherwise he wouldn't put in the effort. Also compare the size of his torso and arms to that of his guitars which will give you a better idea of how tiny he really is.
MD
said on 8/Jan/15
With 6'0.5" Chris Pine:
Click Here
Sam
said on 6/Jan/15
He seems to be 5'5" flat next to Christoph Waltz as the latter looks a solid 2 inches taller and is a self-described 5'7".
Click Here
mikey
said on 6/Jul/14
l think it is cool that everyone can debate about this subject because l never knew sooo many people wondered this kinda stuff like me l would say he is a solid 5 <5 because Tom cruise is 5[7 and he is definitely taller than charlie day
The Exorcist
said on 19/Mar/14
Looks like a textbook 5'5" to me. Very similar (body type) to Al Pacino.
Lorne
said on 27/Feb/14
Well if it is Howerton, how tall are you? I guess 179cm??? (PS: I thought the same thing.)
Sam
said on 26/Feb/14
Probably not but for an instance, I thought "Not Charlie Day" might be Glenn Howerton or Rob McElhenney, they've both been known to post on internet pages about their friends.
MD
said on 26/Feb/14
lol! No words.
Not Charlie Day
said on 24/Feb/14
I'm barely Six Feet Tall.I met Ron Perlman who is in Pacific Rim with Charlie Day. I tower Ron Perlman. He's 5ft 7in. Perlman towers over Day in Pacific Rim. So quick math, Charlie Day is 5ft 2in at best.
Sam
said on 27/Nov/13
Sometimes the way It's Always Sunny is shot can make Day look closer in height to Howerton & Mac...but then in photos you can see he looks several inches shorter.
Hola
said on 25/Nov/13
The more I watch IASIP it just cant slip my mind that his height is very, very elusive. looks 5'4 at times and then 5'6, probably posture.
Hola
said on 25/Nov/13
Would you be shocked to find that he was the same height as Marshall Allman?
[Editor Rob: he can appear 5ft 5-6 range, so wouldn't be a big shock.]
John
said on 6/Nov/13
5'5.5 seems dead on to me, Rob Mcchenly is 5'9 they say it on its always sunny and Charlie is quite shorter so i'd say 5'5-5'6 is right. He usually spikes his hair up and he has a decent build so he can look taller when he is on screen alone.
Hola
said on 5/Nov/13
I think 5'5 flat or listed is correct. His hair can give off the impression that he's taller. But that's that.
He can probably measure 5'4.5 evening and with crappy posture as many 5'5.5 men can.
Sam
said on 28/Oct/13
I disagree, I think 166 cm is a good call for Day. He gets pretty well towered over by Jason Bateman, who seems a weak 5'11".
hmm
said on 10/Sep/13
He's have to stand next to David Spade
Lorne
said on 30/Aug/13
To be fair, he wears converse a lot. But a good downgrade, I doubt he'd measure taller than my father at peak.
Lo sgozzatore
said on 28/Aug/13
Dont know about 5'5 flat but could he be more 5'5.5, Rob? He doesnt look over that with Jason Bateman and Jason Sudeikis!
[Editor Rob: yeah that could be nearer the mark for him]
cole
said on 19/Aug/13
Looks 5'5 in socks next to DeVito to be honest.
Görkem
said on 11/Aug/13
He is no less than 5'6. 5'6 is so correct. Nice point Rob.
Zeke
said on 22/Jul/13
He's constantly made fun of for his height in everything he is in he looked real short in pacific rim id say he's just about 5'5, maybe even 5'4 1/2.
Sam
said on 12/Jul/13
Charlie looks pretty short in the Pacific Rim premiere photos posted on Charlie Hunnam's page. Probably 5'5"-5'6" range.
Duhon
said on 11/Jul/13
Charlie day in socks next to devito.
Click Here
jtm
said on 4/Jul/13
i think 5'4 or 5'5 is more accurate.
Mooplefoo
said on 10/Jun/13
5'5 I say compared to rob and danny DeVito on its always sunny. Honestly id believe 5'4 1/2.
PeterPiper
said on 5/Mar/13
5'4 and a half is my guess. I'm comparing him to Danny Devito. Looks about 4 or 5 inches taller. He does the old spike your hair trick.
MaskDeMasque
said on 5/Feb/13
@batbat
They're clearly joking.... lol.
batbat
said on 4/Feb/13
It's kind of hard to tell if they're joking, but his castmates said he's 6'1 in this interview.
Click Here
thegoo
said on 4/Jan/13
I met him in NY in 08, he was around my height may like a half inch shorter i'm 5'7 so, I think he's like 5'6 and a half or something around that
Felipe
said on 11/Dec/12
Just watched his interview on Conan, i find very hard to believe that he is 5'6.. I'd say 5'5 max.
MaskDeMasque
said on 28/Oct/12
@James
Thanks for insulting me. The reason i say he maybe less than 5'6 is that Rob Mcelhenney (who is listed here as 5'9) seems to have slightly more than 3 inches on Charlie. Unless Rob is slightly more than 5'9...
MaskDeMasque
said on 4/Aug/12
after watching IASIP i think he maybe slightly smaller than this. 5'5.75 maybe?
tonio
said on 14/Mar/09
could be 5-3 or 5-4 max because he is wearing 4'' to 5''heeled boots
Bob
said on 18/Dec/08
he still is an amazing guitarist no matter what his size is even though it is sure surprising/interesting lol
PierreScott
said on 3/Apr/06
I'll bet 5ft6 and 1/2 inches is more like it if he isn't wearing bigger shoes.
Glenn
said on 4/Feb/06
could be 5-5.
JB
said on 2/Feb/06
Stevens height has always been suspect. He always wears boots with at least a 1 1/2" to 2" heel.