Gretchen Mol's Height
5ft 6 (167.6 cm)
American Actress best known for roles in 3:10 to Yuma, Rounders, Donnie Brasco, Manchester by the Sea, The Thirteenth Floor, Sweet and Lowdown, The Shape of Things, The Notorious Bettie Page and TV series Boardwalk Empire.

Photos by PR Photos
You May Be Interested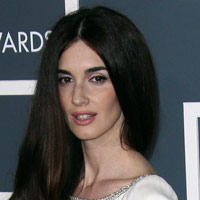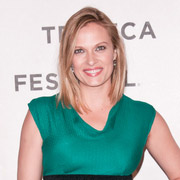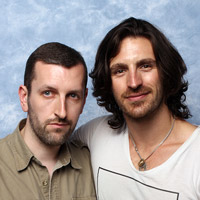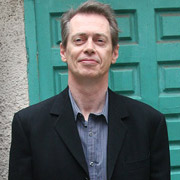 Add a Comment
10 comments
Average Guess (7 Votes)
5ft 6.68in (169.4cm)
Sandy Cowell
said on 4/Apr/18
Well, it just goes to prove I mustn't act so hastily in future! Gretchen's character of Gillian Darmody is far from cuddly! She is far more in fitting with all the male gangsters with her often frighteningly cold actions. She is beautiful, seductive and DANGEROUS and being 5ft6, like the smaller of the gangster men, doesn't hold her back one iota! Being so irresistible makes her even more perilous to know than the men, for she seduces her drunken son, and goes on to seduce and kill. There is so much liquor flowing in this, it's surprising they can function half the time and now narcotics have been introduced, Gillian is making full and evil use of that side of things too.
When you see Al Capone's tiny 5ft5 character, played by Stephen Graham, able to floor people with anger and tactics, it is all too clear that in the gangster world, you need to have the balls and the brains to fulfil what is required of you, and height rarely comes into it! The only truly tall and menacing chap is Michael Shannon's character, and even he isn't safe as a result!
I will agree with 5ft6 for Gretchen, but I did think she looks taller!
Sandy Cowell
said on 2/Apr/18
Aleksa Palladino is all of 175cm tall, so taller than Gretchen by around 3"!
Sandy Cowell
said on 2/Apr/18
😩 Correction Time! 😥
The part I have just described, Jimmy's wife, is played by actress Aleksa Palladino. I think she is much shorter than this!
I will do a proper write-up on Gretchen Mol shortly. She plays Jimmy's cold-hearted and seductive MOTHER.
Sandy Cowell
said on 24/Mar/18
What a simply smashing part Gretchen plays in 'Boardwalk Empire'!
It's not been difficult to guess correctly her height, for when she stands with her husband Jimmy, played by Michael Pitt, 5ft10.5, there is a 4 to 4-and-a-half inch difference, and I am kind of proud to admit that I came out with "5ft6!"
Having just finished the first series, and with series numbers 2 and 3 on their way to my house, I can tell you that so far, my favourite bit with Gretchen is when she opens the door to 'Luciano', her women's intuition telling her that he's no friend of Jimmy's. Her reply to him is hilarious, to which he says, "You have a fresh mouth for a broad!" Wonderful stuff, I assure you!
I have Googled Gretchen and seen a few YouTube videos this morning of her. I also found out that she plays a far greater part in the up and coming two series, and that I cannot wait to see! The girl's a riot! 👏
She gets 5ft6 from me! 👍😁
Sam
said on 1/Apr/15
Rob, could you add The Thirteenth Floor, Sweet and Lowdown, The Shape of Things, The Notorious Bettie Page and Boardwalk Empire?
She is one fine girl BTW.
blackcloak
said on 2/Apr/09
I have never heard of Gretchen Mol until "Life on Mars". I think the series has been canceled. I really liked her role. I'm really going to miss "Life on Mars". I looked forward to watching it. You never knew "who dunit" until the last minute. I wish they would start the series back as long as Gretchen and the rest of the cast are present also. Every time I really like a program, it's canceled.
Ange
said on 19/Nov/08
She always seemed much taller on The Golden Girls. I thought she was closer to six foot.
Anonymous
said on 6/Mar/08
yeah in betty page I thought maybe 5"8 or 5"9,but maybe that's just because she wore heels in almost every scene..
Malerie
said on 21/Nov/06
WOW! She looked so tall in "The Notorious Bettie Page"!
Jen
said on 24/Mar/06
I once read that she was 5 foot 10. She certainly looks her height.