Hank Azaria's Height
5ft 11 (180.3 cm)
American actor best known for voicing characters from The Simpsons as well as for shows like Huff and movies such as Godzilla, Run Fatboy Run, Night at the Museum and The Birdcage.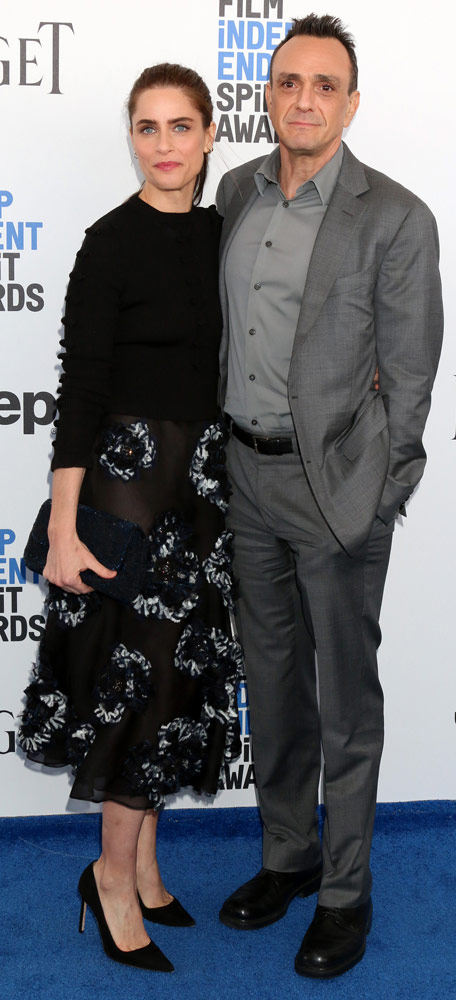 Photos by PR Photos
You May Be Interested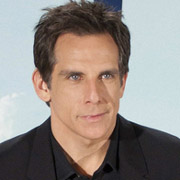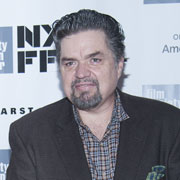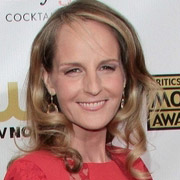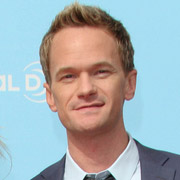 Add a Comment
51 comments
Average Guess (17 Votes)
5ft 11.1in (180.6cm)
James G.
said on 5/Jan/19
5'11.5," so 181 cm, not the 182 he claims.
Faisal
said on 27/Apr/17
This listing is way off the mark, Rob. Here he is next to Richard Gere (who's listed as 1.75m)
Click Here
And not to mention he was quite shorter than the 1.82-83m Andy Richter
Click Here
Editor Rob: he can look 179 range at times, it's not impossible..although 15 years ago didn't look that much less than guys like Perry.
JJAK
said on 6/Apr/17
Seen him in lots of parts tv and movies, he is 5 10 .5 at the very least on a bad day.
He usually comes off 5 11 or even a weak 6 ft at times if footwear is not observed.
Another thing to keep in mind is he often has loose posture even then towers 5 8-9 fakers.
Also an underrated part actor good voice and presence.
Rampage(-_-_-)Clover
said on 2/Mar/16
Rob, could you add The Birdcage and Night At The Museum
Jaymoney
said on 3/Sep/15
I see him on the Upper West Side of Manhattan with either his kid or his wife almost bi-weekly now - must have similar schedules. I am 5'10.5" and I edge him out easily. Definitely not 5'11". I'd say 5'10" even. That or I should just lie like the rest of ya'll and say I'm six-foot.
alex
said on 8/Aug/15
He looks a tad taller than 180
Rampage(-_-_-)Clover
said on 24/Feb/15
Rob, howabout adding Dan Castellaneta?
I don't think I need to tell you who he is now...do I?
cole
said on 18/Jun/14
Well he certainly doesn't look shorter than guys like Jake Gyllenhaal and Neil Patrick Harris, if anything they are equal height or Hank's got the edge.
kevin
said on 17/Jun/14
something is off here... hes taller than jake gyllenhaal. atleast 181cm for azaria
Balrog
said on 12/Nov/13
Rob why do you downgrade this guy he always strike me as a strong 5'11'' guy, he can even look taller than Gyllenhaal in pics, I think 181cm was spot on.
ddi
said on 15/Sep/13
I passed Dylan Moran at Dublin airport. Same height as me. In Run Fat Boy he seemed at least as tall if not taller than Hank Azaria. I'm 1m79. I was surprised as Azaria does look tallish.
Balrog
said on 30/May/13
He looked same height as Matthew Perry in Friends, both I think are 182 cm.
SAK
said on 15/Jan/13
I thought he was 6ft. 181cm seems a little stingy for him. Maybe 182cm would be better.
Shaun
said on 23/Oct/12
I thought he looked 6 ft next to Lisa Kudrow in Friends.
booberch
said on 9/Oct/12
Towers over Simon Pegg in Run Fatboy Run. Peggs 5!10" isnt he?
[Editor Rob: Pegg thinks of himself as 5ft 10, at least he is annoyed people on the net believe he's 5ft 9.]
Shaun
said on 13/Aug/11
Looked 6' from what I recall next to Lisa Kudrow in Friends
Rox
said on 26/Feb/11
Sounds about right, he's suprizingly very attractive in person. Built.
Sherlock Watson
said on 20/Jan/11
Moving away from stating heights of, "The Simpsons" characters and actually looking at the actual actor's height; after watching, "Godzilla", I would say this height estimate is correct.
E
said on 2/Dec/10
looks 5'9" to 5'10" in along came polly compared to ben stiller who i believe is 5'6"
Big King
said on 22/Jun/09
I would say he's no more than 5'11".
Ace
said on 30/May/09
Homer is supposed to be 6`0. Carl is usually at 5`11 or 6`0. Lenny was listed at 5`11.5. Moe is listed at 5`9. Mr. Burns is 5`10. Smithers is 5`10.5. Flanders is 5`11. Barney is 6`0. Groundskeeper Willie is almost 6`2. Principal Skinner is 5`11.5.
This i got from a simpsons book i found where it has the entire cast against a height chart.
Anonymous
said on 26/May/09
why the hell are people discussing HOMER SIMPSON's height? are you guys joking?
OliTheMan
said on 26/May/09
i just watched an episode where Marge said Homer was 6ft
Wayne
said on 24/May/09
most sources indicate that the Homer Simpson character is 6' and between 219 - 350lbs
Hugh 190cm
said on 13/Apr/09
Homer is almost 6ft2. Barney is 6ft-6ft1, Moe is close to 5ft11. I beleive Carl is 6ft3-6ft4 same as Lenny. Bart is 5ft5. Apu is 6ft2/6ft3. Mr. Burns was 6ft in his prime and now 5ft10.5.
miser
said on 10/Jan/09
homer looks like a rather tall guy. remember grandpa, to homer: "I'm not sorry I had you, son. I was always proud...that you weren't a short man." doesn't really come across as a liftwearer, but who knows... grandpa was probably 5'11 in his prime, now probably 5'9
PGTips
said on 22/Dec/08
Looking at the Season 6 Menu Screens
Homer is 6ft 0in
Marge is 5ft 3in not including her hair
Hugh
said on 10/Nov/08
Homer is 6ft1-2, Moe 5ft10-5ft11, Lovejoy 6ft and Marge without the hair is 5ft10.
Big King
said on 15/Sep/08
Azaria looks more 5'11".
Anonymous
said on 11/Aug/08
How tall is Marge without the hair ;)
Clay
said on 8/Aug/08
Moe is 5'8, Homer is 5'11.5, Lovejoy is 6'1'' and Dredrick Tatum is 6'3''.
Josh
said on 2/Aug/08
There was a sketch I saw by Matt Groening, he drew Homer Simpson and put a scale that says 5'8" on it. They say Homer Simpson is 6'0".
Simpsons Nerd
said on 22/Jan/08
Referring to the ones commenting on the fictious Simpsons characters heights there was an episode with Mr. Burns revealing his driver's license stating a height of 5'10", so that makes the Simpsons cast quite a tall bunch of guys.
Anyways... most celebs, who gueststar in the Simpsons are as tall as Homer, even in case they are known for their short stature in real life.
Therefore the Simpsons are quite inconsitent, when it comes to things like body heights.
Big-T
said on 25/Oct/07
homer simpson is 6'0", apu is 5'11" and moe is 5'9.5" lol
dmeyer
said on 16/Oct/07
i am stardidng to think this guy is shorter in my pic i look mush closer to bierco
dmeyer
said on 1/Aug/07
with macy looks 175 cm
D. Ray Morton
said on 27/Jul/07
"im the only person on earth that hates the simpsons."
No you're not. I'm a veteran hater. Well, maybe "hate" is too strong of a word, but...
6'3'' JK
said on 27/Jul/07
Glenn you are not alone man, I also hate the simpsons as much as you do
glenn
said on 26/Jul/07
im the only person on earth that hates the simpsons.so i wouldnt know.
ras
said on 25/Jul/07
"Glenn you know everything about height inches etc. How tall would Hanks characters be? Apu , Moe and even the Simpsons?"
KillingJOK3, I think Homer would be 5'11 because with shoes on in an episode where he was arrested in his mugshot it gave him 6'0. And Hank Azaria is no way near 5'11, he doesn't look much taller than Helen Hunt. Him and Kevin Spacey need to be put down to 5'9 cause Helen Hunt looks as tall or a bit shorter than them in heels, both using shoes.
MD
said on 12/Jul/07
With 6'2.5" Craig Bierko, with Craig even given the disadvantage of being in the foreground and leaning:
Click Here
With 5'7.5" Ayre Gross
Click Here
With William H. Macy, given 5'8.5", here:
Click Here
Click Here
5'11.5" just doesn't seem right for him, if even, admittedly, some of those photos are taken from odd angles.
KillingJOK3
said on 12/Jul/07
Glenn you know everything about height inches etc. How tall would Hanks characters be? Apu , Moe and even the Simpsons?
mous
said on 29/Sep/06
Why is he still near 6' here? I recently watched an episode of 'Family Ties', and he there was a noticable difference in height (more than 4 inches) from Michael Gross (Stephen Keaton), who is 6'4".
MD
said on 14/Aug/06
For what it's worth here is the with 5'8.5" William H. Macy (is he shorter than listed?):
1.
Click Here
2.
Click Here
I'm not buying 5'11.5" and not even 5'11".
Barry
said on 13/Aug/06
Hank is closer to 5'9". I saw him outside the stage door for SPAMALOT and he seemed just a bit shorter than I. I am 5'10".
John G
said on 19/Jul/06
That easy one when Hank & Ben were at the beach at SAME HEIGHT. They were on a slope of the beach, you can be barefoot and almost be the same height when you are on BEACH SLOPE. ALONG CAME POLLY you can see it easy answered question also Debra Messing who is 5'7" stands same height as the both of them.
ForensicNYC
said on 28/Apr/06
Yeah Rob, in that movie: Philip Seymour Hoffman (Capote) was 1" taller than Stiller, the Bride was 1" taller (same height in close ups), and Alec Baldwin really towered over by as much as 5" in that Toilet Urinal scene...
ForensicNYC
said on 28/Apr/06
Just viewed the DVD "ALONG CAME POLLY" with Ben Stiller and Jeniffer Aniston. Hank Azaria appeared NUDE as a funny FRENCH SCUBA DIVER cameo role. In the "out takes" funny bits...Hank and Ben Stiller were THE SAME HEIGHT in the beach scene! Both had no shoes...they had to cut, and reshoot four times because Ben Stiller had a laughing trip every take...can anyone explain the height mystery here?...(maybe Stiller was standing on a box?)
[Editor Rob: did you see him at wedding part same height nearly as that willgrace chick?]
Brett
said on 31/Oct/05
he doesnt look less then 6'0"
CelebHeights Editor
said on 31/Aug/05
Nancy Cartwright (Bart Simpson) said
"I'm 5ft 1in, I'm not yellow and I don't have nine points on the top of my head"
dmeyer
said on 29/Jul/05
i saw him next to perry and john cusack he looks a minimum of 182 cm