Helena Bonham Carter's Height
5ft 2 (157.5 cm)
English actress best known for roles in memorable films like Fight Club, Alice in Wonderland, Howard's End, The King's Speech and Sweeney Todd. Her height is given as 5ft 2 on her acting resume and she commented on her stature in 2005, saying
"I was 5ft 1ins for years before a personal trainer noticed that one leg was shorter than the other"
and she 'worked' for the extra inch. In an earlier interview in 1997 (Boston Herald, Nov 13) she also commented
"I'm five-two, or -three"
.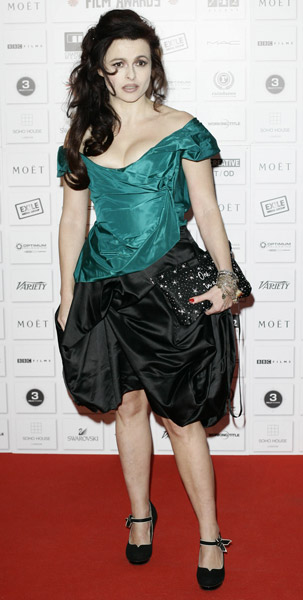 Photos by PR Photos
You May Be Interested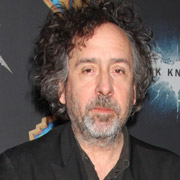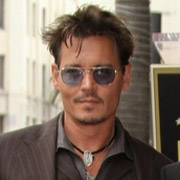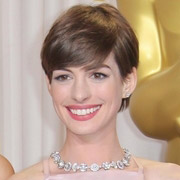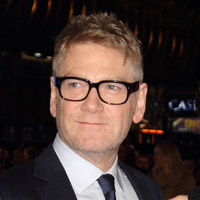 Add a Comment
29 comments
Average Guess (13 Votes)
5ft 1.77in (156.9cm)
Magnus 6'4
said on 9/Jan/21
Wtf I thought she was like 5'7" she looks that in Fight Club

Editor Rob
can look one of the tallest 5ft 2 women on this site.

5ft 2.5 isn't out of the question.
Miss Sandy Cowell
said on 26/May/20
💐🎂💝 Happy Birthday Helena! 💝🎂💐
A Very Happy Birthday to Helena Bonham Carter, who is celebrating her 54th Birthday today. Have a lovely time, Helena! XXX
5ft2 😁🎉
💐🎂💝🎉💐🎂💝🎉💐🎂💝🎉💐🎂💝🎉
Yang (5 footer 8, 172-173)
said on 18/Jul/19
5ft 1 and half.
PAN BERRY
said on 16/Jan/19
I would agree with her 5'1" claim at 155 cm
even
said on 7/Jul/17
5 foot 2 ( 100 percent )
Hazar
said on 6/Jun/17
Rob, in your opinion what would cause the 1 inch height increase?
Editor Rob: it doesn't make much sense really how she could 'work' for an extra inch...her leg isn't going to magically grow longer, so I don't know if she did exercises that improved her ability to stand taller, and thus measured more?
Elle
said on 22/Aug/16
Woah! I never knew she was so tiny. She's got such massive stage presence that I didn't even notice.
Arch Stanton
said on 30/Mar/14
Rob can you add Howard's End and Twelfth Night? I actually knew her originally from Twelfth night in the 90s. Yeah no more than 5'2". I used to have a crush on her in the 90s but in watching Howard's End again I can't really see why, she reminds me too much of Pete Doherty now LOL
alina
said on 12/Nov/13
If she is 5'2", then I am 5'5", which I'm not. You don't know me, but I have seen her photos next to many actors, and no way is she that height. Perhaps in heels?
nina
said on 29/Dec/11
I think she is only 5 ft.
Chloe
said on 20/Aug/11
On internet I found out that Helena Bonham-Carter is 5 ft 6. Then later I found out she was 5 ft 3 and less.
nada
said on 13/Aug/11
I have a 1/2 inch difference between my legs. It's very uncomfortable.
I have always found her cute but strange.
Anonymous
said on 29/Jan/11
5'2", and so sexy.
FIGHT CLUB
Kate
said on 27/Jan/11
lol i dont care how tall she is, i just wanted to comment on how awesome she is and shes beautiful and such an awesome actress. but for the heck of it, yep shes 5'2 all right but no one cares how tall u are when ur so awesome:)
Adam
said on 23/Jun/09
Ok, I can't believe some of you are comparing her with other actors to find her height on screen. Did you know she usually wears cetain types of shoes to make her look taller i.e Fight Club. She even said herself she was 5' 3 1/2'' in the audio comentary.
Rosanne
said on 27/May/09
I'm about 1.62 and I was always afraid that the fact that I am quite short and look young would be a big obstacle to get roles at (semi-amateur) plays, but when I googled I found there are more professional actors who aren't that long either. And Helena is my favourite actress (I love the high degree of Britishness)
Somebody
said on 1/Jan/09
No, I don't think she's that short. Everywhere but here it says she is 5'4 and a half, or 1.64 M.
lindsey
said on 31/Dec/08
i thot she was 5'3 1/2 5'4 (which is my height)
katy
said on 6/Aug/08
She is not that short. Shes is 5'4.
Josephine
said on 12/Jul/08
how can she work for an extra inch? I mean a personal trainer can make your legs thinner or thicker, but certainly NOT longer. She is probably between 5'1" and 5'2" tops.
andrea
said on 9/Jul/08
she stands on a box/ camera angles, platforms, etc.
ppl never downgrade their height. she's 5'2.
C
said on 24/Apr/08
She is probably 5'5"
lea
said on 25/Mar/08
I think she is more around 164cm. In " Sweeney Todd " when she was standing right next to Johnny Depp, she looked 14-15 cm shorter than him and he is around 179cm tall.
shox
said on 26/Jan/08
yeh 5'2" tops. hollywood always exaggerates height by 2-3 inches
Bellatrix
said on 8/Jan/08
She didn't seem 5'6" standing next to Lucius in harry potter 5, she seemed a little smaller than that 5'1"-5'2" seemes quite accurate. plus if you saw her next to Miranda Richardson is Merlin, you might just agree with me.
Drew
said on 11/May/07
I wonder why she's listed as 164cm almost everywhere.
Mr A
said on 11/May/06
I read an interview with her some time ago, in which she says she was 5' 1 until her personal trainer spotted one leg was an inch shorter than the other. After some exercises she straightened out and stood at 5' 2.
[Editor Rob: interesting, seems a bit bizarre but true, I forgot about this listing...

this is also what is on her resume, 5ft 2]
ur wrong
said on 29/Mar/06
look at her shoes in fight club, and there is commentary on the dvd about how she needed to wear platforms the whole time as to stay in frame with norton/pitt.
Coffee_at_night
said on 26/Mar/06
She looks around 5'6 - 5'7 standing near Brad Pitt and Edward Norton in "Fight Club". She's not that short.