Hrithik Roshan's Height
5ft 10 (177.8 cm)
Indian Actor best known for movies like Bang Bang!, Krrish, Dhoom 2, Agneepath and Kaho Naa...Pyaar Hai. In the film section of IndiaTimes there was a quote from him:
"I chatted with a person claiming to be Hrithik Roshan once," he laughs. "I asked him his height. He said he was 6'5. And I'm actually slightly less than six feet. No wonder people think I am this huge, hunky guy when I am not!"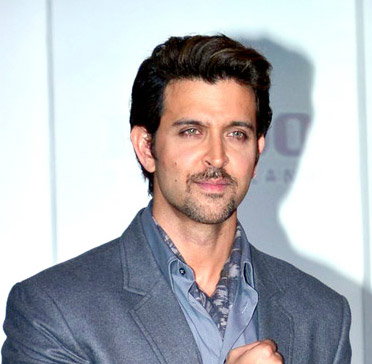 By Bollywood Hungama [CC BY 3.0], via Wikimedia Commons
You May Be Interested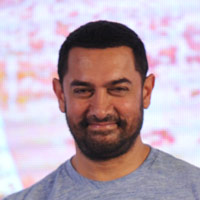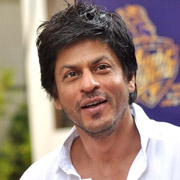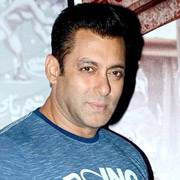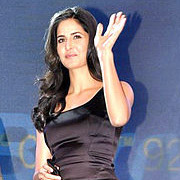 Add a Comment
760 comments
Average Guess (174 Votes)
5ft 9.99in (177.8cm)
Ksjdixisbsha
said on 10/Feb/20
@Rob
Based on the pics I posted below and several others, don't you think 5'10" is his absolute minimum?
I would estimate a morning height of 5'11.25" and an evening height of 5'10.5" after seeing a lot of pictures and videos

Editor Rob
I can see why you guess him that mark, sometimes he can seem it. Overall I still go for nearer 5ft 10 flat.
Jdndidididi
said on 5/Jan/20
@Aqib
Didn't you see when she walked up to him that he's taller? He's clearly taller than her in heels. What are you on about?
In fact Rob, you can see her wearing 3-4 inch heels next to him and he's still taller.
Click Here
And please see the height gap between him and 5'8.5" Katrina at 4:28 in this video. They're walking together.
Click Here
I don't see him being just 5'10" the more pics I see of him.
Hrithik and 5'11.25" Ranbir.
Click Here
Click Here
Hritik and 5'9" Tiger.
Click Here
Hrithik and 6'1" Amitabh
Click Here
Hrithik and 6'1.5" Abhishek
Click Here
@Rob , I don't see how 5'10" is possible? He looks a full inch taller..?

Editor Rob
I can see why you might guess him near 5ft 11, I certainly wouldn't put him less than current listing though.
Aqib
said on 3/Jan/20
Click Here
I genuinely don't know - Is Hrithik Roshan the same height as Nick Jonas?
@Rob - please could you explain, it seems like Priyanka Chopra is only wearing 2 inch heels but Hrithik is shorter than her.
Would really appreciate any answers. I am thinking of posting this on Priyanka's page as well.

Editor Rob
I don't know, he seemed taller than her in that clip
IKeepForgettingMyUsername
said on 31/Dec/19
@afzal
4.5 inch difference? Seriously?
Click Here
I've seen several photos and videos that suggest he's over his listed height.
Rob, it seems like you had him listed as 5'11" 10-11 years ago? I would agree with that listing. He does have scoliosis so it's possible his spine has shrunk a bit already.
Why do you think 5'10" is more suitable?
afzal
said on 22/Dec/19
4.5inch short from abhisekh 6.1
Sandeep
said on 3/Dec/19
5'11". 2 inches taller than Michael Jackson. Edging out Ranbir in some pictures. 2 inches shorter than Amitabh in his old rampwalks. Same height as Siddarth Malhotra
Rob, please check the pictures I have mentioned.
Flash
said on 2/Dec/19
He's a good height
Fez
said on 1/Dec/19
@Editor Rob,
Could Sanjay Dutt have a page here?
He's a very famous Bollywood Actor who got arrested many times, He's listed 6'0"-6'3" optimistically, but I think he was 181cm tops at peak.
Do u agree Rob?
Aranyak
said on 26/Nov/19
@Rob, Hrithik is dashing but he is no more than 5'9". IMDB has just downgraded him to 5'9" (1.75m) which is reasonable. 5'9" is the avg men's height in Europe and America and that's tall for an Indian.
Trigueros-5ft9.5
said on 7/Nov/19
Either he is 177 cm or 178 cm ... I am not sure
AKFIT2000
said on 10/Oct/19
Saw his movie with Tiger Shroff. Doesn't look 5'10" at all.
5'10.75" at the very least.
AKFIT2000
said on 28/Sep/19
Do you think he could pass off as 5'11" when he was younger? He looks the height when standing with Amitabh or Abhishek Bachchan in old photos.
Also, if he didn't have scoliosis would he gave been taller. His legs look quite long compared to his upper body.
Slick
said on 28/Jul/19
He's not less than 5'10. If anything he's more...
FE
said on 27/Jul/19
@Editor Rob,
Could Zayed Khan have page here?
Sohail Khan (5'8" Range), DJ Aqeel (Listed 5'10"), Farah Khan Ali (Listed 161cm) and Gautam Gupta (Listed 5'9")
Click Here
Click Here
Click Here
Click Here
Click Here
Click Here
Click Here
Click Here
Click Here
Click Here
Farah Khan (Listed 5'3"), Tulip Joshi (Listed 5'6"), Ranveer Singh (5'9" range) and Arjun Rampal (6'0")
Click Here
Click Here
Click Here
Click Here
Click Here
Suzanne Khan (Listed 5'6"), Rahul Khanna (Listed 5'10"), Ritesh Deshmukh (5'9" change) and Nikitin Dheer (Listed 6'4")
Click Here
Click Here
Click Here
Click Here
Click Here
Click Here
He's been Listed 5'11"-6'1" everywhere, At First, I thought he was least 6ft,
But having a closer look at him and looking through the previous links I've sent,
Do u agree that 5'11.5" (182cm) would be a perfect fit for him as he can look 181-2cm A lot?
What Do u think Rob?

Editor Rob
There is a chance at near 5ft 11.5 for him.