Isaiah Thomas Height
5ft 8 (172.7 cm)
American basketball player, who has played for for the Boston Celtics and Cleveland Cavaliers.
In 2012 he said in a post match interview
"I'm Five Eight"
, a claim which he also said in a Players Tribune article:
"I'm a little guy — I'm only five-foot-eight — so unless you're a huge basketball fan, you're probably not going to recognize me around town"
.
At the Nba combine he was reported to have measured 5ft 8 ¾ w/o shoes and in a 2017 InsideHoops article mentioned
"At the end of the day, it always comes back to my height. If I was 6'1", they would probably call me the best player in the world, and I'm not 6'1"....Yeah, I'm 5'9", man"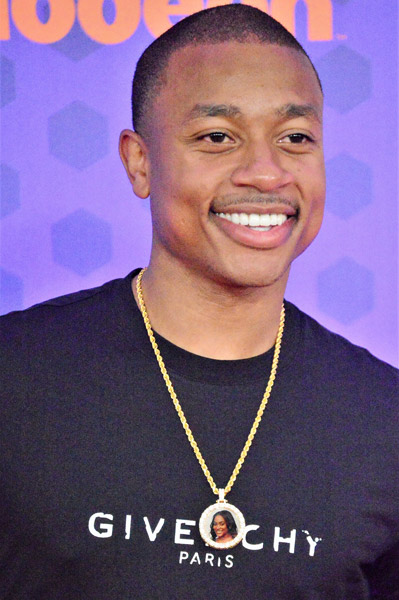 Photos by PR Photos
You May Be Interested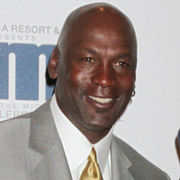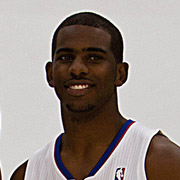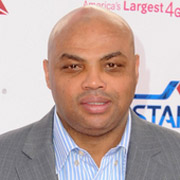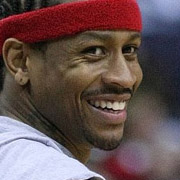 Add a Comment
75 comments
Average Guess (75 Votes)
5ft 8.64in (174.3cm)
Alexi
said on 27/Oct/19
Thats a fat L , you said Bron is 6'7 barefoot and he's 6'8.5 withoes shoes listed two weeks ago with the new NBA rule lol.
Canson
said on 7/Oct/19
This one should've been downgraded previously. He already claimed 5'8"
Steven Ye
said on 7/Oct/19
Yo Rob you see the NBA doing real measurements? I heard IT measured 5'8

Editor Rob
Yeah I see 5'8
cmillz
said on 26/Sep/19
He honestly looks 5'8 at best, really looks under it a lot tbh. I find it hard to believe he was ever measured 5'8 3/4 barefoot.
syro
said on 1/Jun/19
@Stephen Ronald Horrible bait dude

Editor Rob
You can see why I didn't respond 🤔
Canson
said on 24/May/19
@Stephen Ronald: you obviously have not met any of these basketball players or didn't gauge them properly. Lebron is not 6'10 he's 6'7" barefoot. Isaiah Thomas came out of his own mouth and said he's 5'8". If we have to choose who to believe then it's him
Stephen Ronald
said on 21/May/19
I think Isaiah is 6 foot 0. I met him at a basketball camp that I attended and he was talking to me. It was cool to meet him in person and he said I had true skills. I am 6 foot 0 as well and he was at my height, at most 0.5 inches shorter. I say 5 foot 11.5- 6 foot 0. Probably 6 ft 0.5 in the morning. Isaiah told me he was 5 foot 11 but he was measured at the camp at 6 foot 0 and I was measured at 6 foot 0.25. He said that he thought he was 5 foot 11 but in reality might be taller. My friend who is 5 foot 9 was there and he was measured at 5 foot 9.5. Isaiah was clearly 2.5 inches taller. Isaiah said he wanted to seem short and be a star player. Also, my other friend is 5 foot 11.75 and Isaiah was just a hair taller. There is no option to guess 6 ft. So going with max 5 foot 10.5. What do you think Rob?
James E
said on 21/May/19
yeah he's under 5'9... I'm a true 5'9er barefoot like EXACTLY on the dot and I met him in person, he's shorter by an inch. I'll give him 5'8 but hes probably even a little shorter without shoes. I'm a little over 5'10 with regular sneakers on and he seemed almost 3 inches shorter honestly.
khaled taban
said on 28/Mar/19
I can't see him more than 5'8.25"!
Canson
said on 19/Mar/19
@Rob: here's another quote from a former teammate. He called him 5'7/5'8". Thomas himself admitted to 5'8" so maybe that's all he should get?
Click Here
Canson
said on 10/Feb/19
He's not 5'8.75 midday. If he really was that high in the morning when he was measured he'd be almost a 174cm guy. He claimed 5'8" so he may just be 173 cm like Rob
Mark Wang
said on 8/Feb/19
Give him a strong 5'8.75 at midday
Canson
said on 25/Jun/18
@Rob: my bad made a mistake

Editor Rob
It's not a problem.

Canson
said on 24/Jun/18
@Rob: you should add this quote too wth him saying he's 5'8". There's another too after a game during postgame
Click Here

Editor Rob
The quotes have been at the top of the page for a while..
Height Master
said on 5/May/18
174 w/o shoes and 177 with shoes
Shaq
said on 26/Mar/18
@eb
your perception of 'legit 5'9' is not what's accurate on this site. a 'legit 5'9' here is 5'9 before bed, this guy was measured 5'8.75 in the morning, not even close. he's 5'8.5 at best before bed. But knowing this might be disturbing for a lot as it could knock your 6'0 down to 5'11 or 5'10.75
Canson
said on 20/Mar/18
He's said himself he's 5'8". Nose area is more than just 3"
Eb
said on 20/Mar/18
If you ever see him in person you'll see he's a legit 5'9. I'm 6'0 and he was around my nose area when I met him at the mall
jonas henriks
said on 24/Feb/18
If It is 5"8.5 then KD is 6"11, this site has him as 6"9.5 I mean its rounded up morning heights, the without shoes are almost as exaggerated as the listed heights, unless is KD, Pau Gasol,AD,Embiid or Mirotic. Jokic also looks his listed 6"10. Him and Mirortic dwarfs 6"9 guys in NBA ans towers over 6"10 guys like Love. There is not so many 7 foters in NBA as they say, really its only 7"1+ guys + legit 7 fot listed Embiid and Pau Gasol. I think It is 5"7.75 or 5"8 flat. Other examples with inflated heights are Draymond, Swaggy P, Cousins, Klay,Kemba Walker. Howard.
Canson
said on 5/Feb/18
@Johnson: if both guys were measured in the morning (Thomas for sure was early morning) then Felder would be more like 5'7.75 and Thomas 5'8.25.
Johnson
said on 4/Feb/18
He is clearly taller than 5'8.25 measured Felder
Canson
said on 4/Feb/18
@5ft10guy: he's also said twice that he's 5'8". That's likely his barefoot height and 5'9" with shoes. The other instance was in an interview after a game. It used to be on YouTube but don't see it now but it may be posted somewhere in this thread
Click Here
5ft10guy
said on 3/Feb/18
He said he was 5ft9 and swore by it.I say 5ft8.75-5ft9 legit
Canson
said on 30/Oct/17
Solid 5'8 at his lowest
Johnson
said on 29/Sep/17
he has several measurements with and without shoes
In this picture he poses with Kay Felder, measured at 5'8.25
Click Here
hardguy
said on 25/Sep/17
175cm
Canson
said on 19/Jun/17
@Johnson: that's speculation. The other answer could be that the angle isn't very good. I have to believe Thomas if he said he's only 5'8" barefoot. Maybe he's a hair over but doubt he's close to 5'9"
Morningheight 181.5cm
said on 17/Jun/17
W/o shoes 5'8.75
Borats Chicken
said on 17/Jun/17
Rob, could you add nba player Kawhi Leonard who's measured at 6'6,but looks similar to Anthony Joshua
he's pretty worthly player to add
Borats Chicken
said on 16/Jun/17
Rob, you could scottie pippen now? people could guess and stuff height about this deep voice baller
Johnson
said on 14/Jun/17
I guess Thomas have 3 cm basketball sneakers and Griezmann typical casual 2 cm sneakers
Canson
said on 13/Jun/17
Prob 5'8 1/4"
Canson
said on 13/Jun/17
@johnson: Thomas is taller
Im 171CM
said on 11/Jun/17
Looks 5'9" to me..
Johnson
said on 26/May/17
Griezmann and Isaiah Thomas
Click Here
Johnson
said on 26/May/17
174.5
JKE 168cm
said on 24/May/17
Do you think he could have put lifts in his socks for his combine measurement?
Editor Rob: that seems unlikely, though you never know...many people wear lifts inside their socks, heck that's one of the tricks the Grow Smaller Guru used on youtube 😂
Im 171CM
said on 24/May/17
Looks about 69 inches to me nba over exaggerates height at times to...
DirectorKrennic
said on 23/May/17
172 cm.
JKE 168 cm
said on 22/May/17
Rob I would list Isaiah at 5 ft 9 if I were you, because he might rage like he did in this video lol.
Click Here
Editor Rob: he was bobbing and weaving a lot in that video, usually I see that from guys who have just put new lifts in their sneakers and are trying to get used to them!

might have to rethink this guy's listing 😡😡😡
am630
said on 6/May/17
Click Here
@1:11s "I'm 5'8. I gotta bring something."
Canson
said on 2/May/17
Ronald agreed. That's if the measurement actually was 5'8.75 and not like lower. They don't always give what you actually measure they throw .75 on some judiciously that I know as a fact
ronald
said on 1/May/17
considering those measurements are in the morning he probably dips to 5-8 1/2 during the day but yeah a bit over 5-8 flat
168cmfunk
said on 20/Apr/17
So he is a bit taller than you Rob? When i watch him in nba i think he is only 5'7.5 like May Weather.
Canson
said on 9/Apr/17
Probably 5'8 at his lowest or maybe less. They judiciously throw a fraction on sometimes
Cameron
said on 8/Apr/17
Well he admitted he's not really 5'9". I'm guessing that's his height in basketball shoes. A lot of sports measurements are taken with shoes anyway.
truth
said on 8/Apr/17
spot-on listing. my guess, wakes up 5'9, got measured in the morning 5'8 3/4, goes to bed 5'8.5 or a hair under.
Puma
said on 17/Mar/17
Really perfect skill, the legend for me.
Thanks Rob, for Thomas.
My opinion, Thomas is 173-174.
Too me, too you.
Editor Rob: a Chuckle Brothers fan then?
Canson
said on 16/Mar/17
@Johnson: they didn't update his height to 5'8.8. They did that to everyone's height. Everyone that was .25 was rounded to .3 or .76 to .8. Look at Lebron James (6'7.25) or Caron butler (6'5.25)
Johnson
said on 16/Mar/17
Ok, the web is just a new design and they round up de decimals to just 1 figure (5'8.75 = 5'8.8 now)
Johnson
said on 16/Mar/17
Hey guys!! Draftexpress have updated the site with more measures of players!! Isaiah Thomas is exactly 5'8.8 without shoes as it says.
There are other heights. 5'9.5 with shoes on 2009 and in 2011 and 5'11 with shoes
Johnson
said on 11/Mar/17
The funny thing with Thomas is one day he says I am 5'8 I am not 5'8.75... and the other day says yes I'm 5'9 man...
Like Ibrahimovic said I am 192 and years later says I am not 192 but 197
Canson
said on 5/Mar/17
He could be 5'8 at his lowest or even 5'8.25 or 5'7.75. They do throw around the .75 very judiciously in the pros on a lot of guys especially if they are deemed to small for a position or the league and that I know from a reliable source inside the league who was a scout
Canson
said on 5/Mar/17
Johnson: I understand and wasn't taking a shot at you. I apologize if it came across like that. But I have seen that comment before by many (you have made it too) where if someone claims or is proclaimed less by someone else it's always show us proof. But proof is never asked for when someone claims taller it's just accepted. And if you see Charles Barkley's page there is all the proof in the world that he isn't over 6'4.5-.75 and it's just ignored. I mean quotes teammates other internet posters the whole nine. It's always that people want to make people taller and that's how it is in the real world too.
Johnson
said on 2/Mar/17
@Canson If you read I said I think he was 5'8.5 as Rob list him. It is obvious people exaggerate their own height and I am really more interested on people when they claim less than their official listing
Canson
said on 26/Feb/17
@Johnson: I saw it on the internet. And you are very predictable. I bet if he claimed he was really 5'10 and that his 5'8.75 was BS you wouldn't have made the statement you made. I've heard him out of his own mouth in two interviews at least and seen another source say he is 5'8. A guy who is 5'8.75 isn't gonna say he's 5'8. That's how he looks on the court as well.
S.J.H
said on 26/Feb/17
I remember i saw some reliable pictures he was a little over 8" lower than kobe bryant. Look nothing over 5'8 there
Realist
said on 25/Feb/17
I am between 175 and 177 cms but at 86 kilos I am a bit heavy I plan on dropping a good 8 kilos.
Mathew Robinson
said on 25/Feb/17
I think he'd be about the same as Rob - a little under 5'9" in the morning and a just little over 5'8" in the evening.
Johnson
said on 25/Feb/17
@Canson can you put a source where he claims the 5'8.75 is BS?
Canson
said on 25/Feb/17
He admitted more than once he's 5'8". And even said the 5'8.75 is BS. I think he's 5'8" flat at his lowest
truth
said on 24/Feb/17
same height as you Rob. strong 5'8, aka 5'8.25. wakes up probably 5'9 or close. got measured 5'8.75 at the combine (fairly early in the morning)
Duhon
said on 22/Feb/17
Johnson said on 21/Feb/17
with Nate Robinson back to back
Click Here
Nate was measured 5'7.75" barefoot. Would help to see the footwear though.
Marlon
said on 22/Feb/17
Hey guys,
If I've been measured anywhere between 174cm in the morning and 172.5cm at night what height do I say I am?
I think Thomas is a big 5ft 8 especially compared to Floyd.
travis
said on 22/Feb/17
he not short either but avything over 6'foot he is
Johnson
said on 21/Feb/17
with Nate Robinson back to back
Click Here
B
said on 21/Feb/17
Good listing
176.5 cm guy
said on 21/Feb/17
He looks 5'8 my coworker said he was 5'8.
VeryShortRussianDude
said on 21/Feb/17
Russel Wilson would definitely be listed either 5'10.25 or 5'10.5, clearly shorter than 5'11 but does enough to look a bit taller than 5'10.
Im 171CM
said on 21/Feb/17
Look a bout 68in
Johnny
said on 21/Feb/17
@Rob another good addition to celebheights, despite being short he is a great player. Now I request Russell Wilson the shortest quarterback to win the Superbowl.
Ultimate
said on 21/Feb/17
Cool Rob!
@Wingspanpro
Yes, he was listed 5'8.75 but the NBA players are measured early in the day and inflating the chest like the hospitals
Wingspanpro
said on 20/Feb/17
Minimum 5'8.75
Click Here
Johnson
said on 20/Feb/17
Not over 5'8.5. There was a pic back to back with Nate Robinson
S.J.H
said on 20/Feb/17
5 foot 8