J K Rowling's Height
5ft 4 (162.6 cm)
English Author best known for writing the Harry Potter series of novels. She once claimed to be '5ft 5', although on twitter said mentioned
"I'm waiting for the inch taller thing to kick in. Always wanted to be 5' 5"."
.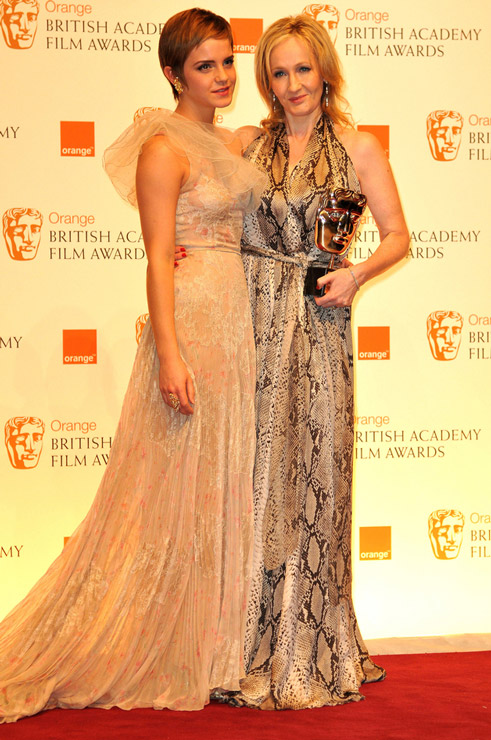 Emma Watson
and JK
Photo by PR Photos
You May Be Interested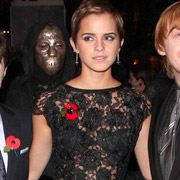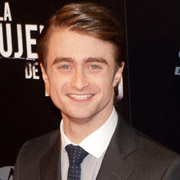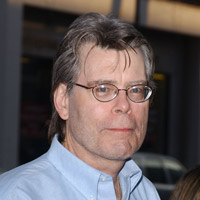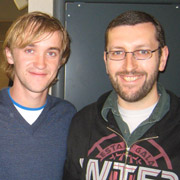 Add a Comment
21 comments
Average Guess (4 Votes)
5ft 4.31in (163.4cm)
Yang (5 footer 8, 173, Aries)
said on 20/May/20
This Billionaire Harry Potter author is around 163cm tall when standing with Ems Watson in this phone taken back in Early 2011. Yes, she DID admit that she is inch less than 5ft 5 as her desired height.....
Miss Sandy Cowell
said on 31/Jul/19
🎂🎈❇️ Happy Birthday JK Rowling! ❇️🎈🎂
This lady has brought loads of happiness to absolutely countless people, young and not-so-young alike, and made many stars from the Harry Potter films.
What an achievement!
5ft4.25.
🎁🍰💐🎉🎁🍰💐🎉🎁🍰💐🎉🎁🍰💐🎉
Lily Jarvis
said on 13/Feb/17
She is 5'5". She looks shorter than 5'5" Emma because Emma always wears higher heels.
Phil
said on 24/Jun/16
She said on twitter" i am waiting for the inch taller thing to kick in, always wanted to be 5 foot 5" She is 5 foot 4 , Rob.
Editor Rob: ok thanks for noticing, I'll add the quote up the top now.
Jeff Wong
said on 2/Apr/16
J.K. Rowling and Emma Watson are both 165cm tall.
Laura
said on 3/Apr/15
I believe 5'3, she was only 5'4. Emma Watson is more than that.
marla singer
said on 14/Feb/12
Emma Watson looked a bit taller than J.K. Rowling lately, but it could be thanks to higher platforms hidden by long dresses. Here they wore similar heels (3")
Click Here
Joanne has a straight posture, while Emma is lowering on her knees but is standing closer to the camera so they are probably same height.
I think Joanne is in the 5'3 mark (158-160) and Emma around 5'3 and 5'4 as well (160-162).
Nicole G
said on 1/Jan/12
She seems about the same height as Emma Watson and Daniel Radcliff in pictures, so 5'5" seems about right, maybe .75 shorter, not even the full inch
Dean
said on 8/Jul/09
Click Here
Same height as Emma Watson, who is 5' 5".
Lana
said on 10/Apr/08
I read in her biography she was 5 ft 3.5 in when she stopped growing so...
Rose-Marie
said on 29/Oct/07
I don't know where Smith got his information. I'm not suggesting it's not from a reputable source, but it still might not be accurate. One day when my height was checked at my doctor's office they determined I was an inch taller than the height listed on my driver's license. Maybe they should check people's heights at the DMV instead of taking the applicants' word for it!
Laura
said on 25/Sep/07
You are right. She is not 5'5", and here is proof. I have J.K. Rowling: A Biography by Sean Smith (ISBN 1843170175), on page 65: "Never the biggest girl for her age and only 5ft 4ins fully grown, she fought back to the best of her ability." It's in a paragraph about school bullying. This implies that she stopped growing at high school age and her peak height is 5'4" like you said.
Anonymous
said on 4/Jul/07
At the UK Prisoner of Azkaban premier
Click Here
and
Click Here
she looks quite small! During the filming of Azkaban, Emma was 5'3" (her stand-in had to be 5'3" anyway) and she definitely isn't 5'5" yet in these pictures. And with about 2.5" heels, she's still barely taller than Emma and Dan (if not smaller..?) even though they're all wearing heels (I think this is when started wearing those special shoes haha) I think she might even be 5'3" or 5'3.5" instead of 5'4".
Megan W
said on 2/Jul/07
She does look more like 5'4". It's funny because I found this one site that says 5'7"?!
Click Here
Rose-Marie
said on 9/Aug/06
J.K. has been described by journalists interviewing her as "tall and rangy." Since she usually seems to wear heels that are about 3" minimum, I think that would reasonably put her at about 5'5". She's slim, but she doesn't look short to me in most of the photos I've seen of her. She looks a little taller than Katie Couric when the you see the two of them together in interviews.
ForensicNYC
said on 2/Jun/06
J K Rowling 5'4" with Husband Neil Murray 5'7"...
Click Here
Amanda
said on 5/Feb/06
She SO does not look more than 5' 5". Just because the 10-year-olds who took over IMDb put her at 5' 7" doesn't mean she's 5' 7". I actually thought J.K. looked about 5' 4" before I heard any other comments, or what she said her height was.
BTW- Rupert is 5' 7".
Serene
said on 23/Jan/06
Rob, why did u change her height? She does really look more than 5'5" you know..
[Editor Rob: I dunno, in 2004 series of pics she didn't look that tall?]
Serene
said on 1/Dec/05
Could she be taller than 5'5"?
Anonymous
said on 29/Sep/05
she looks 5'4.5"...
Mr. R
said on 18/Jul/05
Correction Rob: VERY RICH English author! To paraphrase 5-8 or so US Baseball Player Bret Boone, I'm sure she is VERY tall when she stands on her wallet!