James Gunn's Height
6ft ⅛ in (183.2 cm)
American director and writer, known for Guardians of the Galaxy, Super and Slither. In the past he claimed 6'1", although in recent years said
"I'm a little over six feet tall."
and
"The Gunn brothers don't all claim to be six feet. I am six feet, my brother is not. I will be publicly measured, no problem."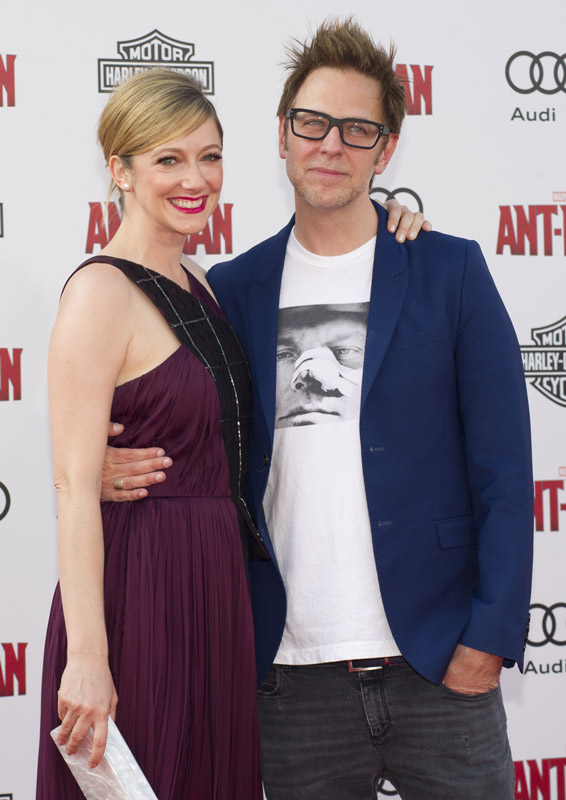 I'm over 6′. People often think I'm small because I'm pictures next to giants like [Chris Pratt] & [Dave Bautista]
Djimon's one of the nicest guys around. He's a big guy, over 6'2, and is used to being the biggest guy on set - like he was on Gladiator and other films. He was shocked early on when he shared a car to dinner with Dave Bautista and Chris Pratt who are both enormous and said he felt 'tiny.' Actors are generally small people - I'm six feet tall and am used to being taller than almost all of the actors I'm directing. But on this film all of our primary actors (with the exception of Michael Rooker) were over 6'1 - Chris, Dave, Lee Pace, Djimon, John C Reilly, Benicio Del Toro, Peter Serafinowicz - it was pretty incredible.
-- ComicBook.com
You May Be Interested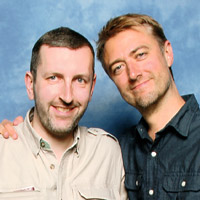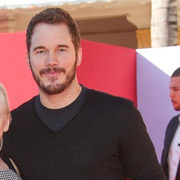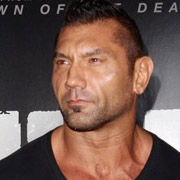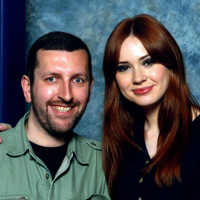 Add a Comment
16 comments
Average Guess (14 Votes)
6ft 0.02in (182.9cm)
Miss Sandy Cowell
said on 5/Aug/20
🍀🎈🎁🎂 Happy Birthday James! 🎂🎁🎈🍀
A Very Happy Birthday to James Gunn, who celebrates his 54th today.
A little over 6ft, so he might as well have 6ft and 3/8ths. It's his Birthday!
🍀🎈🎁🎂🍀🎈🎁🎂🍀🎈🎁🎂🍀🎈🎁🎂
Nik
said on 1/Sep/19
He's honest and Rob thinks so too, it's a good job! 😡!
Johan 185 cm
said on 27/Aug/19
Should take him up on his offer and measure him publicly. I can see why Bautista would make him feel small but Chris Pratt?
Junior Hernandez 1990
said on 21/Mar/19
He didn't look like he can be 6'0 1/8 at his low. I might be wrong given him 5'11 3/4 as the lowest. He can be just a few mm under 6'0 and most of the time he look roughly like a 6'0 guy.
Angus
said on 13/Oct/18
5'10" next to Chris pratt
MAD SAM
said on 14/Sep/18
James Gunn finally gets a page ! Rob I always thought Gunn is kinda 182 cm so I will go with 5'11.625"
Junior Hernandez 1990
said on 8/Sep/18
Gunn visit the doctor at 9-10am measure out 6'0 1/8th is more likely to think about it. 5'11 3/4 before bed. Lee Pace really look about 4" on him.
Sandy Cowell
said on 30/Aug/18
The penny has finally dropped! James directed 'Super' and other similar heroic movies!
Nik
said on 29/Aug/18
He had better be what he says, and what Rob says - Or 😡! 6'0.125"!
grizz
said on 29/Aug/18
@Anonim, see for yourself:
Click Here
The difference is quite noticeable.
Kinda surprising he's one of the very cases where Google actually underlists his height.

Editor Rob
At times he can look sub 6ft, but his posture I think is bad at times.
With Rooker
I think he can look his claim.
Junior Hernandez 1990
said on 28/Aug/18
If Lee Pace is listed 6'3.75" then i wouldn't go above 5'11 7/8 for Gunn.
Anonim
said on 26/Aug/18
"People often think I'm small because I'm pictures next to giants like [Chris Pratt] & [Dave Bautista]"
I'm in a confusion with this expression. Is the difference of 6-7 cm so noticeable? Really?

Editor Rob
Sometimes even 2 inches can seem a lot, especially if the other person has a much more robust and intimidating physique - the impression they have is bigger...like some folk thinking the Rock is 6ft 5.
Sandy Cowell
said on 26/Aug/18
He seems a nice friendly man! Love the picture! 🤣
Six foot and an eighth!
Rampage(-_-_-)Clover
said on 25/Aug/18
At least 6ft was my guess. Probably one of those guys who initially thought he was 6ft1 then got measured just over 6ft.
He'd get away with claiming 6ft1 at this height though
Kevin
said on 25/Aug/18
honest guy
grizz
said on 25/Aug/18
Currently the hottest name in Disney/MCU.
One wouldn't have thought that, but indeed, next to 187 and 190 cm guys a legit 6 footer doesn't look much.