Sean Gunn's Height
5ft 11 ½ (181.6 cm)
American actor, known for playing Kraglin in Guardians of the Galaxy. His brother James said
"The Gunn brothers don't all claim to be six feet. I am six feet, my brother is not"
. In this photo I'm wearing 1 inch
Nikes
, whilst Sean's shoe looked not much different in thickness.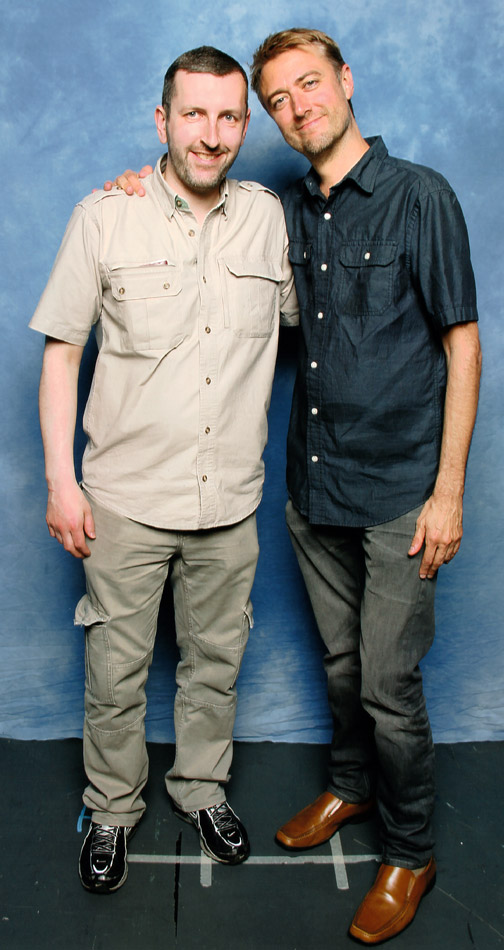 5ft 8 Rob and Sean @ LFCC 2016
I'm 6 feet tall, Rocket's 22 inches tall, so trying to get my eyes to the level of his eyes from shot to shot was a challenge.
-- CBR.com
You May Be Interested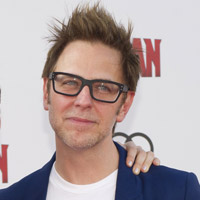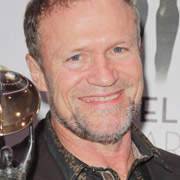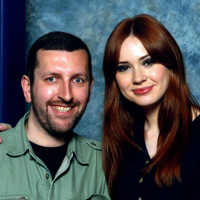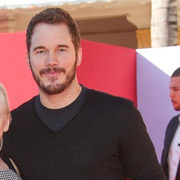 Add a Comment
20 comments
Average Guess (23 Votes)
5ft 11.18in (180.8cm)
Tall Sam
said on 6/Oct/20
I would guess Sean was dropping height with posture and slightly bent knees there.
Miss Sandy Cowell
said on 2/May/20
🎶 "Happiness is a Sean Gunn..." 🎶
Ha ha! That's given me an idea to play the Beatles' Double White album, where I can hear "Happiness is a Warm Gun."
Well, they rhyme! 😬
5ft11.5.
Miss Sandy Cowell
said on 16/Nov/19
Sean looks incredibly similar to his brother James, and I'll be able to feast my eyes on him properly when my copy of 'Guardians of the Galaxy' arrives very soon!
It was either watch that and miss Christopher Reeve in the remake of 'Village of the Damned' or stick with Christopher. I had to stick with Chris on the Horror Channel; I hadn't seen it for ages after all, AND it was the movie's Premier tonight!
Sean gets 5ft11.25.
Bobby 5ft 10in (178cm)
said on 4/Oct/19
Hard to see him that tall since he's bending his head down.
Nik
said on 1/Sep/19
I think that he can pull off his listed height, if he stood up straight!
185
said on 25/Aug/19
I really thought he was mcavoy for like half of the movie. He can looks 5'10 - a bit more than 5'11 imo
Sandy Cowell
said on 28/Nov/18
So director James Gunn has a brother and this is he! See how much you learn on Celebheights? Sean is shorter than James, but I don't think the above picture does his height justice.
The acting Gunn gets 5ft11.25, around an inch below the directing Gunn's height.
Junior Hernandez 1990
said on 28/Aug/18
Aaron Ashmore might be taller.
Rampage(-_-_-)Clover
said on 25/Aug/18
Rob, could 5ft11 flat be closer?

Editor Rob
Well he claimed 6ft, his brother said essentially he wasn't, but that doesn't mean 5ft 11 flat...although 5ft 11.5 is probably the highest I'd estimate.
Paul NS (6ft 0.5)
said on 24/Aug/18
Rob, do you remember when James Gunn claimed 6'1"? I can't find anything on his twitter, although admittedly he did delete a lot of tweets recently. I did find a recent claim where he says he's a little over 6'
Click Here
which seems more honest, even though the most I'd give him is a flat 6'.

Editor Rob
Can't find the interview, but around time of Slither he said it, but he's being more honest with six foot, that's a more believable height to put him at.
GotG Vol. Infinity
said on 11/Aug/18
His brother James seems to be a half inch taller than him. James Gunn claims 6 foot as his height.
Click Here

Editor Rob
James Gunn has claimed 6ft 1 a few times, though he doesn't really look it. 6 foot is more likely for him.
MAD SAM
said on 19/Jun/18
He's just bending in this photo, anyway gets 181 cm from me
Micky
said on 4/May/18
Is this guy really taller than Travis Van Winkle? Doesn't look it to me.

Editor Rob
in person not much between them, but gunn had less sneaker so I'd have given him an edge...though it might not be much really.
ItsGreg
said on 22/Apr/18
5'11 would be a generous estimate, the lean is throwing me off. but I would guess weak 5'11?
Redwing
said on 11/Apr/18
Rob, how tall is his brother James? He needs a page ☺️

Editor Rob
Claimed 6ft 1, but doesn't look over 6ft
MD
said on 23/Jan/18
Yeah, I'm not seeing anything over 5'11", either.
Bobby
said on 9/Jan/18
Can tell he's taller, but not sure by how much. I would guess a solid 5'11 if he straightened up.
Paul NS (6ft0.5)
said on 25/Nov/17
He's standing pretty poorly, he's leaning and his legs are pretty loose. I can easily buy him being close to 6'. Usually looks ~2 inches shorter than Pratt, and is solidly ~2 inches taller than Michael Rooker.
He has a pretty slender build and can look very tall standing on his own.
Editor Rob: in Guardians 2, Sean was a good 2 inches smaller than pratt
Rampage(-_-_-)Clover
said on 22/Nov/17
I gauge around 5ft10 in this photo...
Anonymous1
said on 19/Aug/17
...I, literally, ran into the guy today at TerrificCon. I'm a hair over 6'0. To me, he was at least my height, if not a hair more.