Jan Michael Vincent's Height
5ft 9 ½ (176.5 cm)
American actor best remembered for playing Stringfellow Hawke on the TV series Airwolf. In film he has appeared in Big Wednesday, Damnation Alley and The Mechanic.
You May Be Interested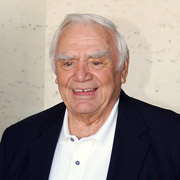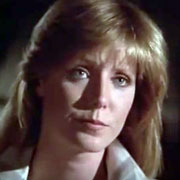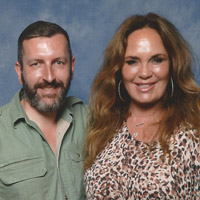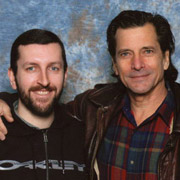 Add a Comment
29 comments
Average Guess (1 Votes)
5ft 9.5in (176.5cm)
Bradley
said on 27/Feb/19
His Twitter messages are the wildest I've ever read from a celeb.
jtm
said on 26/Mar/15
still think he wasn't over 5'9 but i'm glad he has been downgraded.
Chuckie Cheese 2
said on 25/Mar/15
This guy looked a believable 5 ft 10 in the 70's.
The Ottawa Citizen newspaper described him in 1985 as "5 ft 10, 160 lbs". 5'9 or a bit over that is believable.
Vibram
said on 21/Nov/14
Noticeably a good chunk shorter than 5ft11.5 (181cm) Gary Busey in the 'Big Wednesday' (1978) by about 2 to 3 inches. They were both on the beech barefoot... check out the stills with search engines. This would put JM Vincent 5ft9.5 tops. Personally I think he always looked a weak 5ft9 (175cm).
[Editor Rob: I think yeah he could be somewhere in 5ft 9 range rather than 10.]
Esther Roadnight
said on 12/Aug/13
No way was he 5'10! He was around 5'8 - 5'9. In Airwolf, Ernest Borgnine clearly stands at least an inch above him who is listed at 5' 9 on this very site!
Click Here
thebad7
said on 1/Jun/11
This guy could have been a much bigger star had he laid off the drugs and booze. He was the '70s version of Brad Pitt. He did his best work between 1972 and 1978--starring or co-starring in a string of solid, culty B films.
I think 5'10 1/2" is a bit much for him. He co-stars aside the great Charles Bronson in 1972's THE MECHANIC. During the scene in which Bishop and Steve are attending the latter's father's funeral, they are standing side-to-side wearing similar footwear. I would say that JMV has about 1" on Bronson. Assuming Bronson was 5'8"--which I believe he was for most of his life--JMV was no more than 5'9".
tb7
RisingForce
said on 5/Jun/09
Rob, are you sure this listing for Vincent matches up with your listings for Bronson and Borgnine?
Ryan
said on 6/Apr/09
I've read that he is sick with cirrhosis of the liver. He is almost 65 years old and is now approximately 5'8" tall.
Mitsubishiman
said on 22/Jul/07
SO he is somewhere between 5'10" and 5'11", about looking terrible - he is 63 years old, I would expect time will catch up with us all, as far as drinking destroying his career, I looked at his movie list - very impressive, sorry he doesent live up to your personal expectations, I am still in admiration of his works, and expect he is doing now what he has always done - living his life his way.
Jackie Bridges
said on 17/Jul/07
Wow, it's a small world, my name is Jackie Bridges, i too acted in a Jan- Michael Vincent movie, White Line Fever, i'm the waitress at the Triple T (TTT) i really worked there and Jonathon Kaplan hired locals(from Tucson)for many of the scenes, if you watch that scene, Jan took me out the nite before and was still drunk with a hangover, his eyes are almost cross-eyed, he had about 3 lines in that scene and did close to 50 takes! A wonderful man in bed too, we made love only twice but he was married at the time, just tragic how things have gone. He was 5 ft 10 in in 1975 and very, very thin and most kind-hearted, i never forget those days.
moviestar
said on 13/Jul/07
I too worked with Jan-Michael Vincent on a film called Defiance, i'm the little boy in the movie, Jan was very nice and off set he loved to party, his second wife Joanne was with him most of the time but she was even wilder than him. Great memories, Jan and Joanne took me shopping, he was kind and generous.
Old friend...
said on 8/Jul/07
Believe it or not...I worked on a film with JMV in the summer of 1980. Last PLane Out...in Vero Beach Florida. I was the young boy in the movie who saved the team while in Nicaragua. Luis. All I can say is that he was a very nice person that was very giving. Sorry to see how things turned out. Sad. I wish him only the best. I'm 36 now and I only have fond memoriies of that experience.
sf
said on 15/Jun/07
Man, JMV is truly sad. I remember all of his movies from the 70's and eighties, etc. He really did seem to have it all. I've seen fairly recent pics of him, too and he's just gone. It's really sad.
Annonomous
said on 14/Jun/07
I've met JMV in person, and I'm 5'7", and Jan was as tall as me. Today, he has shrunk down to about 5'4" tall, due to his severe health issues. Although he'll be 63 in less than a month, he has the body of an 80-year old from all the drugs and alcohol he'd done. It is sad, but true. And his face is very drawn out,his hair is very thin, and you will not recognize him. I've seen him recently in Mississippi, and he is no longer coherent enough to know what is going on around him. The alcohol has really torn him up. He doesn't even remember me, and we've known each other for over 30 years.
Anonymous
said on 6/Dec/06
i agree with Anonymous (previous), probably closer to 5'10" though, we all shrink with age, yes, you can say he had it all, i don't think he was as comfortable with his (sudden) fame, as you think, he was very sensitive also, drinking numbs emotions, nerviouness etc, before long it becomes an addiction.
Anonymous
said on 6/Dec/06
Jan-Michael Vincent is 5'11". Standing next to Ernest Borgnine who is 5'9" he clearly looks a couple inches taller. No, it's not a stretch. Yes, he had it all. An absolutely beautiful man.
Brad
said on 23/Nov/06
He coulda been a HUGE movie star, but, drank himself out of career. The tales on the set of Airwolf are really sad.
alex germany
said on 24/Oct/06
Vincent's right at 5'10", 5'11"'s a stretch, if you've seen Baby Blue Marine, when Richard Gere's character gets him drunk, they stand next to each other, Vincent's actually slouching a bit, but Gere is a strong 5' 10', actually this is tall for actors, he was so thin in his heyday, it probably made him look taller on screen.
heigh
said on 19/Oct/06
he is 10 feet tall
Gonzalo
said on 19/Sep/06
5`11 sounds too much for him. He worked with Robert Mithum in Winds of war and I think he was more then two inches shorter than him, and Mitchum was amost seventy in those series. 5`10 at the most
Brad
said on 11/Aug/06
Drank himself out his career much like Doug McClure. "Hooper" was great. I hear they propped him up for many of the scenes.
Glenn
said on 21/May/06
I remember that scene.
Glenn
said on 24/Mar/06
I must back Talker up.Bronson was 5-8 according to all I know who met him.some said 5-7.you know your stuff Talker.
Anonymous
said on 23/Mar/06
Talker, where did you get the idea that Bronson was 5'7?? He never looked shorter than 5'10! Some say he was 5'11.
talker
said on 2/Oct/05
In "the mechanic",next to 5'7"Bronson he looks about an inch taller.
Timbo
said on 2/Oct/05
I think hes 5'8" I heard somewhere. In Hooper he certainly was shorter than Reynolds by about 4". That was even in his heyday.
DP
said on 15/Aug/05
Sorry to say but his alcoholism has made him half the man he was during his heyday in the 70's. I doubt he tops 5'-8-1/2" at best. It's sad to see a once vibrant actor being reduced to rubble because of the effects of drinking. If you haven't seen him recently, I doubt you'd recognize him anymore. He's shrunk so much, he can now fit in the bottle he drinks from.
talker
said on 8/Aug/05
In"big wednesday",when they were young,Gary Busey who is 5'11 1/2" looks at least 2 maybe 3 inches taller than Vincent.There's even a great shot ofthe three them going to face the big wave in the end of the movie where they are walking on the beach,you can see that Vincent was then no more than 5'9".
Mr. R
said on 5/Apr/05
Actually, when he first burst on the scene in the early 70's, I remember for a fact that he was listed at 5-11, which may have been a little stretch. I'm sure that he has lost a little moving him towards 5-10.