Jarvis Cocker's Height
6ft 2 (188 cm)
British Singer from the band Pulp. He has been described as tall as 6ft 4 in magazines such as Esquire.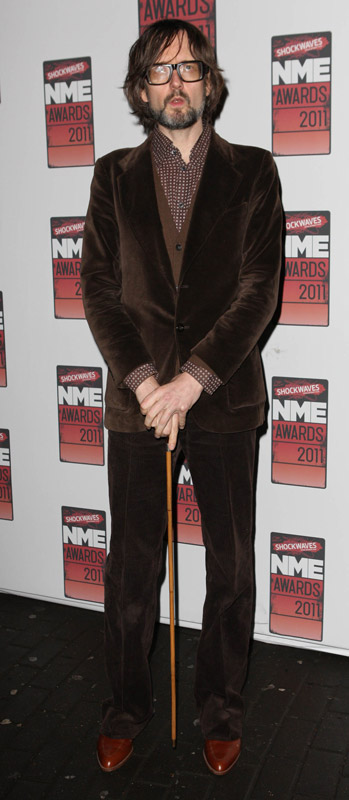 Photos by PR Photos
You May Be Interested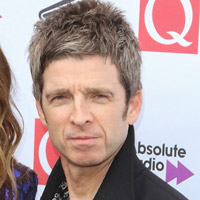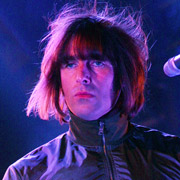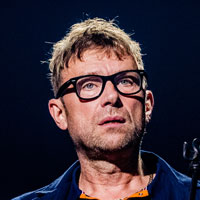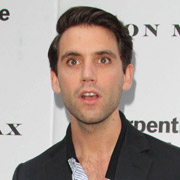 Add a Comment
21 comments
Average Guess (3 Votes)
6ft 2.17in (188.4cm)
pgjtftkwnbczmp
said on 25/Apr/20
Rob, what could Jarvis Cocker's weight and head size be?

Editor Rob
160 pounds and almost 10 inches
Rampage(-_-_-)Clover
said on 16/Apr/20
Jarvis is a lot like Louis Theroux (looks aside). Very tall looking 6ft2 guy that can pass for 6ft3+ Likely that both guys could measure a bit over this mark
Greatman
said on 14/Oct/18
Has Jarvis ever claimed a height?

Editor Rob
I'm sure he will have in one magazine, but I haven't seen it.
He was described quite a lot as 6ft 4 during the early years of Pulp.
Rampage(-_-_-)Clover
said on 8/Jan/18
6ft2½ wouldn't come as a surprise...
kermit
said on 2/Sep/17
at least 6.2 - was right behind him in a queue at the Eurostar.
Rampage(-_-_-)Clover
said on 1/Jun/16
A rail thin 6ft2 (evening) guy can pass for 6ft4...
bob
said on 6/Apr/15
about half an inch to an inch shorter than sacha baron cohen
Arch Stanton
said on 8/Jun/14
Rob you might want to reword a bit, something like "Can give the illusion of being taller due to his very thin frame". He can look 6'2.5" granted. Reminds me of Vector from Despicable Me LOL!
Anon
said on 30/Aug/13
6'2 is correct.
lola
said on 12/Apr/13
I saw him one recently in London - I'd say 6'2 is about right to be honest...
Paul Kenning
said on 26/Aug/11
I've known Jarvis since I was fourteen he is 6'1 to 6'2.6'4 is out of the question.He is not "narrow" but he is thin,which elongates his stature.
Noodles
said on 6/Jul/11
He appeared on Da Ali G show. Standing next to him, he was definitely shorter than Sacha Baron Cohen, who is 6'3".
Doug
said on 15/Feb/09
Magazines and that claim he is 6'4" and incidentally claims Jeremy Clarkson is the same height at 6'4" which is laughable. Clarkson would have two inches on Cocker if they stood together. Jarvis is tall and skinny without a doubt but he isn't 6'4" barefoot for sure. I can see 6'3" max.
Alice
said on 3/Dec/08
I saw Jarvis last night, he was wearing high heel shoes which he often wears. Without them I'd say he was 6'2, the fact that he's skinny makes him look a lot taller.
Aquamarine
said on 29/Jun/07
my brother is 6ft 3 and when I met Jarvis he seemed a similar height- although he tends to stoop so it's hard to tell isn't it!
Aquamarine
said on 29/Jun/07
My brother is 6ft 3 and when I met Jarvis he seemed a similar height- bear in mind that Jarvis also tends to stoop so it's difficult to tell!
Cendrin
said on 20/Jun/07
6-2 is spot on, he's no 6-4, Steven the bassist was taller...
HenryLee
said on 18/Apr/07
Saw him in Athens '98.....very skinny and tall.....6'2" seems right
Mikex
said on 6/Jun/06
I've seen 6'4'' quoted but he doesn't look that tall standing next to someone. Because he's so skinny when he stands alone he looks very tall. I think 6'2'' is right as Paul says.
john link
said on 3/Jun/06
lol okay (I still think you should downgrade Dan to 5'4" or at least 5'4.5".)
Paul
said on 14/Aug/05
I'm a huge Pulp fan met Jarvis many times 6ft 2 is spot on. This guy because of his skinny frame looks tall full stop. He wears heels a lot too but i'm 6ft 1 and standing next to me there was an inch of a difference.