Jason Priestley's Height
5ft 6 ½ (168.9 cm)
American actor best known for appearing on tv show Beverly Hills 90210. On twitter he mentioned his height about 8 times, including
"I'm 5'8" Steven... Lots of bad Intel out there."
On his imdbResume he had his Weight listed as
"155 lbs"
.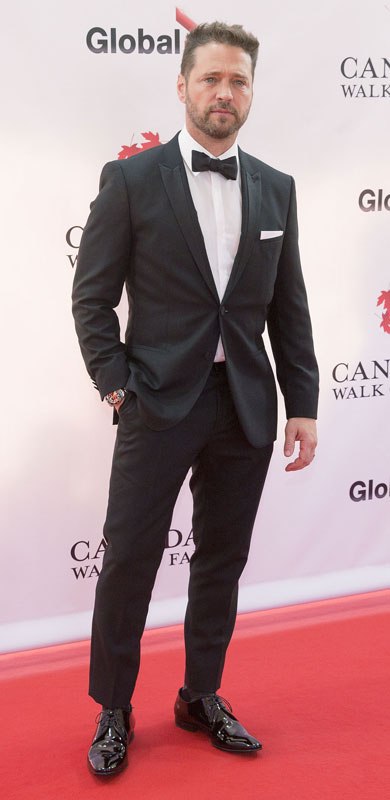 Photos by PR Photos
You May Be Interested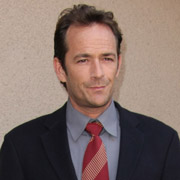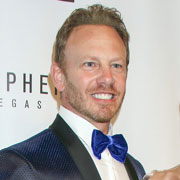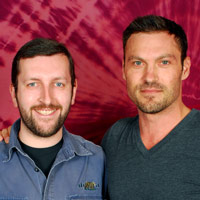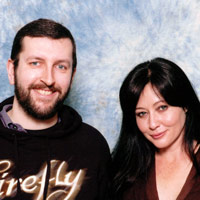 Add a Comment
138 comments
Average Guess (16 Votes)
5ft 6.06in (167.8cm)
Littlelee5ft6
said on 24/Jan/20
He seemed a few inches taller than cindy Sampson in the show private eyes. Maybe he wears lifts??
Nik
said on 9/Dec/19
Rob knows, you know! He can have a cool 5'6.5" because it is a cool height.

Editor Rob
Jason actually underplays his height,
He has to bend
just to be able to talk to Brian Austin Green 😲
it will be interesting in the future, many years from now people will be able to appear in public however tall they like and in movies, the technology will have reached a stage were an actor's height could be easily altered throughout a film to add a few inches.
viper
said on 9/Dec/19
He played some hockey on 90210
Midnight5691
said on 6/Dec/19
I've popped on and off of this site for years reading it, but I've never actually made a comment. Was watching a show with Jason Priestley in it and was curious about what people figured his real height is. Oh he plays a former professional NHL hockey player turned private eye lol. Not bad actually, it's a Moonlighting clone called Private Eyes. But him playing the big tough former hockey player always makes me smile. Anyways I haven't checked out all the episodes but I know season 2 episode 1 he's sporting a nice pair of clodhoppers with a one each heel at least. What's hilarious is his female co-star(Cindy Sampson) who you have listed as 5 6 and she has self listed as 5 7 is wearing similar footwear and always seems taller.
viper
said on 22/Nov/19
He didn't look any taller than 5-6 in the 90s.
At times only 5-5
Leonari
said on 20/Nov/19
i have been watching BH90210 that came out couple of months ago.Sure he gained some weight in tge last couple of decades but in my opinion he lost height due to his accident. He never looked that short back in the days of the original 90210. I say he is around 167 cm these days. Time for a peak height listing Rob.
Ricky rays
said on 31/Mar/19
Jason is a little stumpy idiot I don't think he is an inch over 5'4"
meezemaker
said on 6/Mar/19
166 cm is definetely his height. He is smaller than ben stiller and barely same height than tory. And an inch smaller than the 1.7m 's mother in beverly hill.
He always look tiny not under the average. Just look his leg position on the photo beverly hill trailer. He is trying to gain half inch by standing on one leg whereas tori spelling 165cm with flat shoes is slouching to look at the same height...
What more do u need Rob?

Editor Rob
I don't know if he's standing the same as Ben, but here is a full shot of
Jason and Christine
in same footwear.
Knowing she's 5ft 4.5, I think 5ft 6 range is still ok, but 166cm I don't know about.
KH
said on 17/Feb/19
No he did not gain an inch and a half from surgery that is fairy tale. Most likely he lost height from getting seriously injured. No more then this. I was watching a hallmark movie with him and Bradley Cooper the other day. Cooper looked like a giant next to him.
GabeFreemont
said on 15/Apr/18
He's not 5'8". Rob is right on the money with this. I went to a book signing in Pasadena and stood right next to him. I'm 5'9" EXACTLY (measured with a stadiometer) and he was several inches shorter than me.
John Doe
said on 9/Feb/18
He gained about an inch after his racing accident which broke his back. Had something fused into his spine which lengthend it. His recent claim of 5'8" is probably correct. Probably a weak 5'8" though.
subdude
said on 30/Jun/17
169 should be his peak height
Editor Rob: with fractured spine, it is very possible he did a little bit.
subdude
said on 30/Jun/17
rob did he lose height from the 2003 accident? he looks the same height as tiffani thiessen...
Roger
said on 16/Jun/17
A beautiful teen idol and capable actor, but unfortunately for him no more than 5ft5 barefoot to transition into lead acting. Case in point, he was completely dwarfed and looked like a child next to all other actors in "Tombstone" (1993) in spite of being already 23-24 years old at the time of the filming. He has very short arms and calves even with boots which are a dead give away that he is nowhere near the 170cm/5ft7 mark without shoes. The below pic with 5ft6 Ben Stiller could not make it more obvious regardless of footwear...
Ed Kline
said on 18/Feb/17
Everyone has to remember that while G lied about his height, he wore boots a lot which inflated his height by about an extra half inch over normal footwear, thereby giving some truth to the lie. I don't remember what kind he wore.
Since he was about 5'7, he probably was was 5'8.5 in those boots, and if another guy ( like Jason P) was wearing normal trainers and was of a similar height, then he would appear shorter.My guess is Jason Priestly is in the 5'6.5 to 5'7 range.
Shredder
said on 22/Dec/16
With Luke Perry this looks about right
meezemaker
said on 4/Nov/16
If Carol Potter is 1.70m, I gues an inch less for priesley. 168cm/167 cm
But if I want to say what I really feel, I would say 166cm
same
said on 14/Oct/16
i think he lost height from that accident
ayo
said on 18/Jun/16
with 5'6" Ben Stiller
Click Here
Max
said on 20/May/16
Saw him twice, weak 5'6" at best.
Nev
said on 23/Dec/15
A great Jedi Master once said: "Size matters not. Look at me. Judge me by my size, do you? Hmm? Hmm. And well you should not. For my ally is the Force, and a powerful ally it is." ―Yoda
whats with all the hate?
said on 10/May/15
lifes not fair since 169ers look decent while 168ers are short
Clay
said on 21/Sep/14
My 5'4'' mom said he wasn't much taller than her when she saw him in Vancouver. 5'6.5'' is a good guess.
John R
said on 29/Aug/14
Most of you are correct about Jason being in the 5'7" range. However that is no longer true. Unlike most of us, he has actually gotten taller. I worked on the original 90210 and I am 5'8". When we would stand next to each other I would look downward to his eyes. After the show ended I didn't see him for about ten years. I worked with him again in 2008 and I noticed that I was looking up to him. I assumed he was wearing lifts but later on we had a scene where he was barefoot. I didn't have any shoes on either and I was looking at him eye to eye. I actually freaked out a little and thought I was shrinking, but I talked to a mutual friend and he explained what was going on. Jason had a serious racing crash several years ago and they had to fuse several vertabrae in his spine. This actually made him taller and gives him the appearance of being rather stiff, however he has learned to hide it rather well, but if you look closely you can tell.
Brad
said on 14/Jul/14
He's 5' 6" and wears Priestleys which are boots. He lives in them. Perry owns him big and makes Luke look tall not to mention help with all the short actresses on 90210....I've met them all and they are.
Robby D
said on 10/Jul/14
jtm. You are correct. At the time G was claiming to be 5'8" and on the assumption that he was that height I would have said Priestley was about 5'7" as there looked to be about an inch difference in the photo. If I remember correctly, when Rob mentioned Priestley was claiming to be 5'8", G said something like, "He might be 5'8" in his cowboy boots!" I am not sure whether G said he was wearing cowboy boots when he had his photo taken with him.
jtm
said on 10/Jul/14
i don't remember the picture with G but i remember most people here thought priestley looked 5'6 with G and that was when the majority thoguht G was 5'8. G also thought Priestley was 5'6 and we all know that he was very generous with a lot of his estimates. maybe he had footwear and ground advantage.
Robby D
said on 9/Jul/14
I agree with Brad. Priestley was shorter than G and once G's true height had been established then that would make Priestley more 5'6" than 5'6.5". Also I saw two recent photos of him taken alongside Luke Perry and Perry owned him by 3" to 4". Perry claims 5'10", he is listed as 5'9.5" on here and 5'9" flat on some other sites.
Lexi
said on 22/Jun/14
I met him, I am 5'6, so he must be 5'7. Very cute.
Brad
said on 3/Jun/14
5-6. A 5' 6.5" G in similar footwear had him.Custom built up footwear the norm.
Dom
said on 28/Feb/14
@ Brad, if you´re talking about Matt LeBlanc he is a legit 5´9. I think JP is about 5´7.
Brad
said on 13/Jan/14
G at 5' 6.5" was taller than the JP. JP saying he is 5' 8" is Marky Mark laughter. Notorious custom boot guy like that Friends guy who lived in his the whole run.
Robby D
said on 12/Sep/13
I remember when Glenn was posting on here, he said that Priestley was no more than 5'6". At the time, G was claiming 5'8" himself although it was proven later that he was no more than 5'7". However, he was still taller than Priestley in the photo he had taken with him. On that basis I would say that 5'6" to 5'6.5" was an accurate estimate.
Viper
said on 26/Aug/13
Me, I'd fit him in the 5'7" to 5'8.5" range if he is tiny as many believe to be.
LOL, a guy that height would own him. 5'6 max
Ali_Jane
said on 26/Aug/13
I have a friend who is about 5'4" tall. He just had his picture taken with Jason Priestly at FanExpo Toronto. He looks to be about 2 inches taller than him. I would say he is about 5'6" tall.
THE KAP
said on 9/Aug/13
just met him today at Wizard World Chicago I am 5.65 and we were the exact same height as far as I could tell. nice guy
kg
said on 18/Jun/13
it's impossible he can't be 5'0" [
Click Here
] he's a little taller than tori spelling and taller than shannen who is 5'2 , 5'3
Tony Greene
said on 16/May/13
If you're 5'6" like Lady Gaga then you'll always get the 5'0" accusation. Like when Rider Strong was always being assumed to be 5'3", He's 5'8" or David Faustino who got listed as 4'9" in a recent listing I read in a magazine but he's only 5'2". I don't know Jason Priestley all that well but if he's taller that 5'6" or not, at least he should't be listed as low as 5'0". Me, I'd fit him in the 5'7" to 5'8.5" range if he is tiny as many believe to be.
Jay
said on 5/Nov/12
No way is he 5'0"
Click Here
Tori Spelling is listed at 5'6", and Shannen Doherty is listed at 5'3". In that picture you would figure that both Tori and Shannen are wearing heels. That would put Jason at 5'7" at least.
ts
said on 5/Nov/12
I was wondering the same thing jj. There is no way he is only 5'0.
LG69
said on 13/Aug/12
5'6.5"minimum...5'7" maximum.
barney
said on 7/Jan/12
he looked easily taller than jenifer conelly... maybe he wore lifts... no way taller than 170cm for sure... good actor btw...
Phil
said on 16/Sep/11
5 foot 9 is a joke. 5 foot 7 maximum.
Dominic
said on 18/Jul/11
The more I see him on tv, the more I don't think he's as low as 5'6. I think he could be a flat 5'7. I also don't believe Ziering is 5'11 flat either, I believe he's more 5'11.5. Ziering always looks marginally taller than Brian Austin Green even after he shot up. Estimates of under 5'6 are comical, he always had Tori Spelling by a solid inch or more except when she was in heels.
scir91onYouTube
said on 29/Apr/11
i am 5'9" and i have long arms which gives an illusion that i am 5'11". jason is proportionate but he is quite short. i would say 5'7" at most. he has also aged terribly. all that drinking and playing hockey in the sun has destroyed his skin, and caused deep wrinkling. he also never was into the gym. tsk tsk jason. you are a perfect example of how not to age. your height doesn't help either
Vic
said on 13/Mar/11
I saw him at a bar during a retirement party, I'm 5'7" and was a bit taller. 5'8" maybe a bit shorter than 5'9". He was really cool, approachable and talkative.
notsocritical
said on 10/Jan/11
Who cares...he is a very good actor. He is taller than me and I am married to a 6 footer, so there.
burby
said on 1/Jan/11
5'5.5" now that we know Ian is 5'11"....
Brad
said on 27/Dec/10
His claim of 5' 8" is comical, he isn't even 5' 6".
jtm
said on 21/Oct/10
forget how tall he looked next to glenn. look at him with tiffani thessian.
Paul P
said on 12/Jun/09
He was always cute though, shorter people look more solid to me. jason has nice shoulders and body and is very talented. if you have all that then your attractive in my opinion,
Allison
said on 23/May/09
I saw him a couple years ago on the Caroline Rhea show. He was like 2-3 inches shorter than her, and believe me they had the same amount of heels (lifts) on
john h
said on 17/May/09
Peter, you have no clue what actually attracts most women
PeterPan
said on 28/Mar/09
Well, height doesn
leonari
said on 7/Mar/09
bozza: If your story is true I have tremendous respect for you. I have never seen a couple like you two in real life...Everything is possible.
bozza
said on 6/Mar/09
my real name is james i'm 5'2 but 187 pounds of rock hard muscle and my girl is 5'11 and smoking and she she loves my height she models for aliving and hates tall guys cause the models she works with are self loving ego mainiacs who thinks there gods gift to women cause there 6ft plus and were getting married in 2 mounths at one stage i was suicidal cause i was short and i really thought about killing myself cause i was shortthen i realized something when my girl ashley asked me out height dont mean a thing to women as long as you treat them like the angels they are you'll always have someone special in your life to all my short guys dont let those ass holes put you down about your height just live life
Curtis
said on 6/Feb/09
im 5'5 barefoot...5.6 with shoes and i can say i've had no trouble with ladies.
No matter how tall you are...women like hard bodies! So if your short, try to hit the gym to bulk up a litte and get some nice definition...especially in your waist. Women like when they can see the lines of your pelvis(it helps if you have a nice chest..then you would just be consider really skinny)...sooo no matter what height...just be cool, in shape and have a good ass personality. People know when your height bothers you.
Women prefer guys taller not so much because they think short guys are unattractive...its because taller guys have that confidence about them! But short guys can have the same..and a girl really knows when you have confidence in yourself. But most short guys are insecure because of all the hear on tv "tall dark and handsome" **** THAT! 4'11 or 5'9 girls....it makes a difference if they're fat or really fit..right?...there ya go!
Danimal
said on 17/Jan/09
5'6 and change for him.
leonari
said on 17/Jan/09
Don't take Anges word serious folks. She has issues. So does her friends. Those are the kind of folks whose lives are based purely on superficial things. Ange if you ever read this: I pity you girl.
sarah
said on 17/Jan/09
this is to ange you are so full of it your telling me your not attracted to guys under 5'11 so if jason priestley matt damon or mario lopez or any of the hunky male celebs in the world under 5'11 walked to you and said lets go your saying youd say sorry to short bull **** you would drown in your drool so stop talking crap i like short guys there cute seth green david spade that culkin dude from home alone he is like 5'5 i have dated guys taller then 511 but short guys are so cute i cant say no to a short guy tall guys i can say no too but short guys
mini jay
said on 17/Jan/09
Listen ange my name is jay right my mates call me mini jay cause i'm six ten and my smoking hot ex girl dropped my ass for a guy that was five three you heard me believe it or not iwas stunned so don't tell me that all girls want a big guy cause some like gus that are short
Tessa
said on 17/Jan/09
Ange shut up no one cares okay so what you like tall guys don't give me that crap all girls want tall guys cause i don't the heart wants what the heart wants and it don't matter if a guy is 4'11 or 7'12 if you love them height means nothing i have a lot of girlfriends and none of them have your attitude thank god not all girls want a tall guy over 5'11 and girls don;t make fun of guys if there under 5'11 grow up
Real
said on 12/Nov/08
Glenn, Everyone I listed is under 5'11 on this site.. I made sure of that. [Except for the first 3, and I said they are barely 5'11.]
glenn
said on 11/Nov/08
some or half of those names you mentioned are 5-11.
Real
said on 10/Nov/08
Nothing under 5'11? So that barely gives them Adrian Grenier, Brad Pitt, and Jude Law... and I guess they'd turn down George Clooney, Orlando Bloom, Matt McConaughey, Daniel Craig, Owen Wilson, Jesse Metcalfe, Jesse McCartney, Johnny Depp, Mario Lopez.. and Milo Ventimiglia and Jeremy Piven would obviously have no chance..
Lol.. Obviously that would not be the case.... there are always exceptions, and I don't think a guy needs to be famous to be an exception.. [like.. I was an athlete in HS, popular guy, I have $, and now I'm in Law school.. and I'm 5'6.. and I definitely do alright.]
Guys, don't listen to negative people like Ange.. I found a great post on Martin Lawrence's page.. It was posted on 7/24/07 by 'jojo' I recommend it for ALL short dudes out there.. and heck, it's a good read for everyone. It might be one of the best posts I've read on here.
Anon
said on 22/Sep/08
The 5'6.5" reported here seems accurate to me. I'm 5'7" (female) and saw him in the grocery store a few years back. The first thing that came to mind when I saw him was that he's shorter than me, so the girls on BH90210 must have been really short or they were really working the camera angles.
Ange
said on 9/Sep/08
Personality and confidence can work, but seriously among my friends short (less than 6'0) is to women what fat is to men. It's not PC, but it's the truth. My partner is 6'5 and while I do not care (I'm short and curvy) my friends who are 5'4 are very specific about not wanting to date a man shorter than 5'11. Oh they say it doesn't matter in polite society, but in reality they discard men all the time for being "short".
Brad
said on 1/Sep/08
He wears Portmans everywhere.
Clay
said on 1/Sep/08
My mom bumped into him when he was filming a movie here in Vancouver (he's also from here :D) and commented on him being short and she's like 5'5''.
Zwup
said on 9/Aug/08
Priestley with the rest of the cast of 90210:
Click Here
He always look small on Hollywood & Vines.
Tall and handsome?
Click Here
Angry
said on 3/Jul/08
UNK who the hell are u dude? Dr.Love or what. Man u r a looser. I guess you r the kinda guy who has an answer for everything but spend all his time alone in front of the comp or tele.
Man get urself a life...
Leung
said on 2/Jan/08
New Years Eve I went out to watch the fireworks and near me there was a middle age tall guy about 6
fto
said on 1/Jan/08
Andy...see my comment below..Im with u 100%...its called "Big man's complex"...it doesnt affect most 'big' men..only a few tw@ts. Most big men are obviosuly sound and secure enough in themselves to be able to deal with it when they see a shorter guy picking up hot chicks left, right and centre...keep it real bru.."enjoy the power and beauty of your youth before its gone" !
Andy
said on 1/Jan/08
Hey Guys, where do you rate height when you check out a girl. Yea, after looks, grooming, personality, style etc. Girls rate it something the same - nice to have, but no dealbreaker.
You think Kylie M is only beautiful because she is rich? Or would be more attractive if she was taller? She's perfect as she is.
Fat and flabby is a much bigger issue, but most girls I know wouldn't even count that as a dealbreaker. They aren't as shallow as us.
(Well I know one girl who has to have the tallest man going - her present guy is 6'7", and he is lasting longer than most only because of lack of taller competition. But she really is the exception)
Would you like a girl to be attracted to you, or to a tall guy, who happens to be you?
I'm 5'6", always excelled at sport, am outgoing, fun etc etc and I love women - they are way more fun than hanging with other guys.
I date all heights, well, from 4'11" to 6'2" so far.
I have never had an issue with a girls height, and mostly neither have they with mine.
In fact the only people who ever have an issue with my height are taller males, whose mummys obviously told them how tall and handsome they were all their lives. Bit of a shocker when their girlfriends fancy someone like me.
So, go get them guys, all those gorgeous woman need a little happiness in their lives, and it's up to us to give it to them.
They typically aren't worried about your height, why are you.
fto
said on 25/Dec/07
Love the napolean complex remark..there is such a thing as a big man's complex which is when a big guy sees a smaller guy who is much better looking or talented and scores more women and then gets really insecure. I have met plenty of ****wits like this. I am an average/below average 5'7 in shoes and my 6'4 mate says he hangs around me cos he can pick up chicks with me about. No big secret..its a multitude of factors: intelligence, looks, talent, humour..i know the "secret"..sounds like a lot of people on here havent quite figured this out. i say go get a life, dont take this website to seriously, and get out there and try to get ahead in life in al the ways i have mentioned above.
Viper
said on 23/Dec/07
There is no way he reaches 5-7.
rel
said on 23/Dec/07
i am a female relative of JP - he is about 5'7" maybe a half inch taller. i am 5'8" and have stood next to him a million times and we are almost the same.
Viper
said on 25/Oct/07
Agree that he is 5-6 at most.
Robert R
said on 7/Oct/07
I wouldn't agree with Anonymous that Priestley was a particularly good actor, he may have been okay in 90210 but to be a good actor you have to be versatile amd other parts he has attempted to play have been quite hammy. I think he will always be identified as Brandon Walsh.
talker
said on 12/Aug/07
i was watching some of a(bad)movie he made with Elizabeth (showgirls)Berkley,at 5'10" or so,she was clearly 3" taller than him.
Wendy
said on 31/Jul/07
Stood next to him at a hockey game, I am 5'6" and we were similar height and he was wearing skates.
George
said on 15/Jul/07
He walked past me at a gun and knife expo in Pomona, CA. I'm 5.9 no shoes and he was positively no more than 5.7, assuming we had similar height shoes.
Brad
said on 11/Jul/07
That's because he was wearing the biggest lifts you can buy. When you sit down, you lose the image of being tall.
loler
said on 10/Jul/07
weirdest thing... I knew he was around 5'7" or so (he even became a cart (formula) driver eh) anyways he was on Conan tonight and when he greeted Conan (Conan is 6'4") he only seemed a few inches shorter 3-4" maybe... I thought that was really strange... But when he was sitting down and the camera had both of them in the same shot he was considerable shorter... Even the heads were different sizes not to mention the bodies.
Anonymous
said on 8/May/07
the dudes a good actor and gets more ass than any of you who cares about his 'height' tall or short i liked him on bh90210
Brad
said on 17/Mar/07
90210 had the best camera operators around. Mr. Spelling knew he had a cast of shorties and he made them look much taller. Jason wears big mountain boots in a lot of shots. I just read an official 90210 old paperback "He's 5' 9"" Laughter!
radio_man
said on 18/Feb/07
glenn what kind of shoes he was wearing and is he a nice guy?
Robert.R
said on 9/Feb/07
That is true Viper. He always seemed to look shorter at West Beverley High, next to everyone else and like Luke Perry, his hairstyle gave him an extra couple of inches.
Viper
said on 8/Feb/07
Sometimes he would look short, then other times look average.
Robert.R
said on 7/Feb/07
If that is true Viper, then Jason Priestley must be really tiny because he still looked short in 90210.
Viper
said on 6/Feb/07
90210 was pretty amazing in making their actors taller, more than any other show Ive ever seen.
Leung
said on 22/Jan/07
definately Glenn that sounds pretty good
Glenn
said on 19/Jan/07
let me know.Ill take you celeb hunting.
Leung
said on 18/Jan/07
Glenn, not yet but it will probably be a holiday destination for me within the next few years.
Glenn
said on 18/Jan/07
Leung-you ever been to the States?
Robert.R
said on 17/Jan/07
You are right UNK I did not mean to be judgemental, I have never met Jason Priestley so I have no idea what kind of personality he has, for all I know he could be popular regardless of his celebrity status.
Leung
said on 17/Jan/07
Glenn, I live in Sydney.
UNK
said on 17/Jan/07
TJ you are giving too much credit to height. Height is relative anyway. 5'9" is tall to a 5'2" girl... 5'11" may seem short to a 6'0" chick.
I'm not denying that there's a height prejudics in society, but it's not nearly as severe as you claim.
As for getting girls, another mistake young guys make is not knowing their "type" their "range". You have to know what type of girls will respond to you... this takes time, but you could pick up signs from women that let you know they have a similar personality and sense of humor to you.
An over simplified example: If you're in punk band you go for the chick with the "Minor Threat" shirt & doc martens... not the chick with the $500 shoes on. Sounds simple, but many guys waste time hitting on the wrong girls.
Glenn
said on 17/Jan/07
And the gift of gab helps too.
Pete
said on 17/Jan/07
leung, that friend is asking women for approval and that makes them run away from him. what women find most attractive on men is CONFIDENCE and not looks unless you are very very handsome.
attraction is not based on looks as much on personality and HOW U MAKE THEM FEEL.
Glenn
said on 17/Jan/07
Where do you live again Leung? thats an interesting couple of stories thats true.
radio_man
said on 17/Jan/07
he looks 5'6 in that pic, what kind of shoes he was wearing glenn?????
TJ
said on 16/Jan/07
The real point UNK is that, unless there is something exceptional about a short guy, he will tend to lose out to an unexceptional tall guy because there is natural height prejudice that is instinctive. In the same way, fat women don't really do as well as thin women when it comes to landing a guy. That's just the way it works.
Leung
said on 16/Jan/07
I have a friend, he's 24, 5'6" about 120lb (now 140lb), very shy and had never dated, and not many friends in general, very much a loner. 12 months ago he made a decision that he was going to improve his social life. He went to the gym to improve his body, spent more time out at social gatherings and actively concentrated on improving his social skills, he learnt how to open up let people see his personality. He invested in some nice stylish clothes which don't have to be expensive, and spent more time grooming. His whole life has changed over the past 12 months, he has a large social network of friends and has no problem going out on the weekend and getting dates.
OK on the other hand I have another friend, he's 25, 5'4" and 115lb, so not too different physically to my other friend. He's also very shy and never dated. Hanging out with guys he's normal but around women he gets really nervous and jittery, he starts blushing and his ears go bright red.
One weekend recently I spent some time with him and observed how he approached women. A few women he asked for their opinion on whether they think he looked better with or without glasses, other times he would go up to a woman and say that he wanted to show them something and pulled out a envelope full of photos from his bag to show them. Even though women would talk with him none of them showed any attraction to him at all.
I tried explaining to my friend that he needed to stop with the gimmicks and concentrate on developing better social skills with women. But he refused to acknowledge what I saying and insisted that his opinion openers and photo routine were gold, so I said to him "if I see you do that stupid photo gimmick again then I will never hang out with you again".
Leung
said on 16/Jan/07
UNK has got it exactly right, if you are short and can't attract women, it's not lack of height that's the issue, you're problems lie elsewhere. Go workout and improve you're body, get a haircut, go buy some stylish good fitting clothes, concentrate on improving you're social skills.
UNK
said on 16/Jan/07
I agree Viper... it's possible for some very lucky people to get by on looks alone, but you can't get by on height alone.
Viper
said on 16/Jan/07
Some of us get by on looks alone though :) But you are right in that confidence is the biggest key and how you carry yourself. That just helps you in all aspects of life really.
Robert.R
said on 15/Jan/07
I think when he was in 90210 he had that something which would appeal to teenage girls. As he has got older however, he seems to have put on weight and consequently, looks shorter than ever and appears to have lost that boyish charm. Still as you say leonari, fame and money can be a real attraction!
leonari
said on 31/Dec/06
Franco: Non-sense. So you honestly think that if Jason Priestley wasn't a star and quite wealthy that he would have the exact same success with women because he is "HOT"? Man you live in a very strange world. He ain't that hot!! A bit more than average looking but since he is on TV: wow he is cute! Many chicks are this way. Lucky for you if you live in your own world. A h yeah Franco Mr. "Know it all" Why did Anna Nicole Smith marry this billionaire. Yeah I forgot: because he was hot!!!!! LOL. NO BECAUSE HE WAS SUPER-MEGA LOADED.
TJ
said on 30/Dec/06
A lot would still pass him up because he is short. The real point Franco is that a short guy would have to be exceptionally good looking - and I do mean exceptionally - to do as well with the ladies as an average looking tall guy.
leonari
said on 29/Dec/06
TJ is right: If you are rich and famous( has to be both), height is pretty irrelevant to chicks. But for example if you are only rich: doesn't work the same way...
TJ
said on 29/Dec/06
I don't think that proves anything about height and girls Franco. The dude's rich and famous. Two very impressive words to many bimbos.
Franco
said on 29/Dec/06
absolutely correct and he looks 5'6 not 5'6.5 even. saw him in italy personally and my cousin who's 5'7 were exactly the same height. cousing 1 inch shoes, Jason 2 inch shoes. both 5'8 with shoes.
let me add another thing, this is another proof that this SHORT guy JASON with his 1'68cm height can get any girl he wants, proof that tallness while important isn't everything. ;)
Brad
said on 17/Sep/06
5' 5" plus 3" boots. Just look at him away from all those 90210 dinky cast people, he's a little guy.
HelloKitty
said on 13/Sep/06
These celebs are funny. In the pic above, Glenn looks a good 2 inches taller than Jason Priestly and now he's claiming he's 5'8? LOL.
Brad
said on 24/Aug/06
Compton meets Denver. Reverse 911 didn't help. Eazy-E freestyle. Gabrielle Carteris is 5' 1" so I give JP just a couple more inches. Garth is 5' 5" and about his size. That's it for 90210 for me cept Mr. Spelling in '79. He was a short guy at Fox. Made a lot of coin for that studio.
Danimal
said on 18/Aug/06
GUN BATTLE OUTSIDE?????? Are you in the middle east Brad? You're one weird dude.
Viper652
said on 18/Aug/06
Brad, did you ever meet any of the other 90210ers?
Earl
said on 18/Aug/06
How tall would you say he is then Brad?
Brad
said on 18/Aug/06
He's one of the smallest actors in Hollywood. I met that really tiny actress from 90210 Gabrielle something once. She was 5' 1" and no more. He topped her by.....oops gun battle outside...gotta go...
Earl
said on 16/Aug/06
I agree with Glenn. Priestley used to say he was 5'9" yet on Beverley Hills 90210 everyone was taller than him. I am only 5'7" yet I am willing to bet I am taller than Priestley. I think Glenn may have a point when he says he could be only 5'6" and Glenn has met him in person. If Luke Perry is 5'9" I am sure he is over an inch taller than Priestley.
Glenn
said on 13/Aug/06
5-8?. in boots.
Danimal
said on 13/Aug/06
He claims that when he is being listed everywhere at 5'7"???
Glenn
said on 12/Aug/06
Who claimed 5-8?
[Editor Rob: priestley, that is the height he claims now]
Glenn
said on 10/Aug/06
Priestly is 5-6ish,maybe, just maybe 5-6.5.Perry is 5-9.
[Editor Rob: he has claimed 5ft 8]
Danimal
said on 8/Aug/06
He's not less than 5'6" Viper. They used to list him as 5'9" in the early 90's and Dylan (can't remember his real name) at 5'10". Then they had him at 5'7". Clearly he was rounding by close to an inch.
Viper652
said on 8/Aug/06
Looks between 5-5 and 5-6 to me.
Brad
said on 8/Aug/06
Met Garth. Same height. He's a midgit. 5' 5".
radio_man
said on 5/Jun/06
he´s 5´6 , that´s th true!!, in 90210 he used to wera shoes with heals and it was still shot!! so 5´6 is right.
Viper652
said on 12/Feb/06
I thought Jennie Garth was 5-5??
oliver
said on 11/Feb/06
i have met him and i am so sure that he is not taller than 5f6 he is probably between 165 and 167 cm not more definately he is shorter than 169 eves with the heels of his shoes
Greg
said on 28/Jan/06
Jennie Garth was the same height as him on 90210, so 5'6 is about right
MD
said on 27/Jan/06
This is so weird. I'd always guessed him average height, at least. It's amazing what TV and Hollywood can do with camera tricks.
J.
said on 27/Jan/06
I never realized that him and Luke Perry were so darn short. Y'know, thinking about it, most of the 90210 gang seem to be hobbits. ;)
Tina
said on 17/Jan/06
I Ran into Jason Priestley at a Fishing camp in Northern BC Canada- I'm 5'8
and I was towering over the guy. I would almost put him at 5'5 (Bare feet)
The shoes he wore had a big Heel on them.
Glenn
said on 3/Dec/05
met him and he is for sure 5-6.I have photo proof of him and I.Im 5-8.
[Editor Rob: you seem to have met a fair few stars ;) If somehow, someday you can show just one pic of you+star it would be good...]
Anonymous
said on 2/Dec/05
I think your name shows that you aren't serious eh? ;-) Priestley was a couple of inches shorter than Charlie Sheen when he did his guest spot on Spin City and a couple of inches taller than Heather Locklear. That would put him at around 5'7, give or take half an inch either way. Rob probably has him about right.
LMAO
said on 2/Dec/05
met him. hes 5-11 for sure