Jenna Jameson's Height
5ft 3 (160 cm)
American Adult film Actress. On twitter she once said:
"I actually quote my height in heels now lol 5'7"... 5'3" barefoot"
. She also mentioned her heel height and weight:
"5 7 , 109 [pounds]"
.

Photo by PR Photos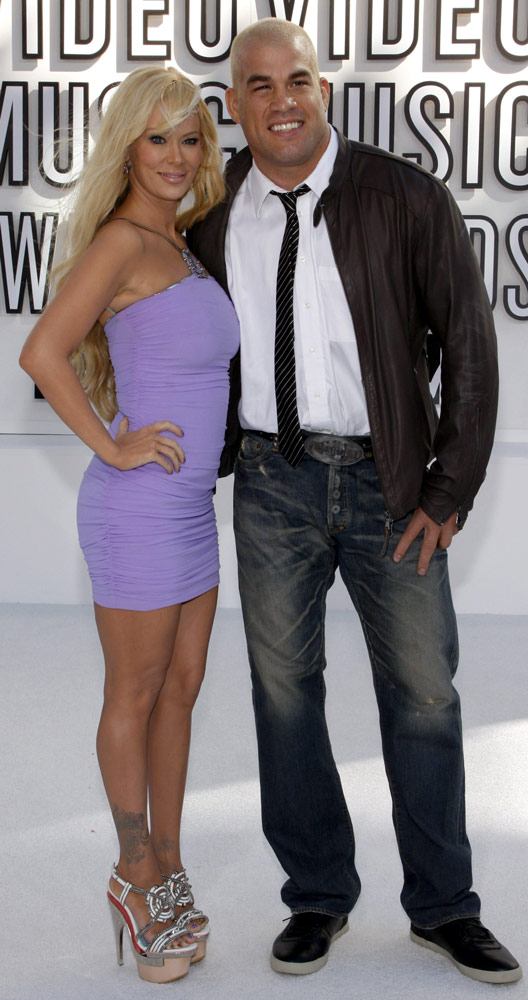 Jenna and Tito Ortiz
Photo by Starfrenzy/BigStock.com
You May Be Interested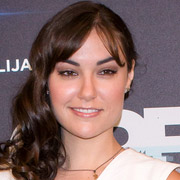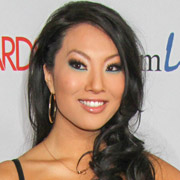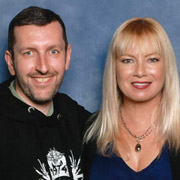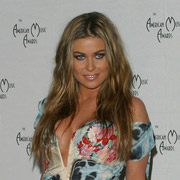 Add a Comment
50 comments
Average Guess (12 Votes)
5ft 3.25in (160.7cm)
Leesheff85
said on 1/Jan/21
She would be at least 5ft 8 in the above photo or very close to it. 5ft 7 3/4

Editor Rob
if you photographed those heels from ground level they'd look even bigger, so I'd expect she is exceeding her 'heel height' claim, and may well be almost 172cm in them.
Nik
said on 29/May/20
Jenna will be a hair shorter than me when she is in her heels and I have nothing on my feet apart from socks!
Jeffrey Sliwa
said on 28/Dec/19
Imagine how shorter men feel. Women get to quote their heel height. If women are self conscious about height, men should feel that much worse on account of cultural expectations that men be tall.
Nik
said on 5/Oct/19
@ Sandy Cowell - 😂😂😂😂😂😂
Nik
said on 14/Apr/19
It's incredible that she quotes her height in heels!
Miss Sandy Cowell
said on 12/Apr/19
Then I have some stilts that make me 5ft7. Right folks, I'm 5ft7! 😋
Jenna gets 5ft3⃣
Intevel
said on 18/Sep/17
Rob, does Jenna look taller than Jenny McCarthy in this pic?
Click Here
Editor Rob: in that photo she can pull it off!
PotatoMcCain
said on 4/Apr/17
Damn I believed Google's bs when I read she was 5ft7, that's 10 cm of difference. I always thought she was taller.
anyonmious
said on 31/Dec/16
She is 5'2" barefoot.
FlameBoy
said on 16/Dec/14
Click Here
if Jenna is 5 ft 3 then how tall is riley jensen ?
[Editor Rob: her claim is '5 feet tall', there's a chance she's under it.]
Shaun
said on 20/Jul/11
Seems a lot of these starlets are short. Except Angel Long...
Marty
said on 4/Apr/11
I was just curious how tall Jenna Jameson is. 5'3" . She looks taller. I guess because she wears high heels.
jessica
said on 19/May/09
@jess: Some women can grow past 21 (if you're LATE bloomer), but probably not past 22. I think it dumb for celebs to lie about their height and should accept themselves for what they've received.
lizz
said on 4/Jan/09
she said she was 5'6 on E! True Hollywood Story. weird because she looks shorter.
sarah
said on 3/Jan/09
her myspace says 5'7. but she doesnt look like that.
Jess
said on 8/Dec/08
Jenna said herself to be 5
mike
said on 23/Nov/08
holly **** you guys think that she is 5 foot4 .i am 5 foot7 and i was standing affront of her she was around 5foot5 WITH BIG HIGH HEELS seriously man my girlfriend is 5foot5 no high heels and she looks taller than jena with high heels i think legit she is 5foot2
Niks
said on 21/Aug/08
I met her twice. Both times, she wore super high heels, and both times I was surprised by how short she was. I am 5'5.5" and was wearing 3" heels, so there is no way she is over 5'2". Absolutely no way.
Anonymous fan
said on 2/Aug/08
In her E! True Hollywood story she claims to be 5'6 and said she wished she was 2 inches taller so she could have been a showgirl like her mother.
Joe257
said on 27/May/08
She looks much shorter than (6'2") Tito Ortiz in this interview, I'm assuming that she is wearing small heels. Tito looks 6'3" here and Jenna Jameson looks about a foot shorter than him.
Click Here
Bebe Annie
said on 25/Dec/07
Using this picture as reference (may need a myspace account to view)
Click Here
Tito is 6'2 and she barely comes up to his chin with 3-4 in heels. Makes her 5'2 at the most by my calculations.
Anonymous
said on 29/Sep/07
she does have a long, skinny frame, which may make her appear around 5'6. i think she is closer to 5'6 than 5'4, though. glenn's not leaning too much in this photo, and next to tall celebs like nicky and patis hilton, she's not too much shorter, a few inches at best.
Anonymous
said on 7/Sep/07
I've met her. I'm 5'6" and she was about 2-3 inches shorter than I am and I wear flats. She was very tiny indeed and very sweet, as well! I have a pic somewhere but have no idea where it could be!
supes78
said on 24/Aug/07
She's described as being 5'6" in this article as well;
Click Here
I'm not buying it though. I think she's 5'5" tops.
Franco
said on 22/Aug/07
Andreea...Jenna is closer to the camera and looks 2-3cm shorter, also keep in mind Jenna wear big ass heels with a bit of platform in the front of the shoes most of the time.
i can give Jenna 165cm without problems barefoot cause sometimes she looks it, but i do agree for the 163cm listing.
Andreea
said on 22/Jul/07
than how come in this pic
Click Here
she is the same height as paris hilton...well I'll say she is wearing verry high shoes or paris isn't that tall after all,cause jenna is certainelly 5ft4 ;)
Anonymous
said on 23/May/07
This definitely Jenna cause you`ll notice that her eyes are always heavily eyelined.And I recognise her from her lips although she does look a little plain here!
Dog
said on 14/May/07
Yep.I saw her at *Malibu*.She looks really different in the real life.She seems a bit scary,big 5in heels,too much make-up,tired face.I suppose to say that my mum looks much moore sexy.By the way she is about 5ft4 or less.
Johan
said on 13/May/07
I saw her three week ago at the night club,and she seems very small about 5ft2,and almost everywhere on tv shows and interwiews she is the smallest one.And man,she really likes giant soes or platforms,to make herself taller,and then her legs looks longer,then they really are.
supes78
said on 13/Apr/07
I just so her True Hollywood Story on E! where she described herself as being "only 5'6" tall" in regards to being too short to be a showgirl.
Sick Johnny
said on 12/Mar/07
I've seen JJ in photo sets with other actresses and JJ is always the smaller, shorter one. There are not many truly tall women in her business, so 5 foot 4 or 5 foot 3.5 is my guess. JJ is leggy for her size, and fit, and so often wears heels that she seems taller when there is no point of reference in a photo. 5-8 Glenn is leaning sideways quite a bit in the photo above, and I doubt JJ is barefoot there. Plus, I had a habit of always overestimating women's heights in JJ's industry (such as 5-6 Kym Wilde being 5-10!) and am not willing to be fooled anymore. 5 foot 4 max for Jenna, maybe 5-5 in the morning when people are their tallest.
Glitter1: if JJ was about 5-7 in heels that makes her 5-4, given the heels she and others like her are prone to wear.
Austrian: small head would indicate a small body.
5 foot 4 tops. I won't be fooled again. ;)
Glitter1
said on 19/Jan/07
looks about 5'6. good height. there was a pic of her and paris hilton from a playboy mansion party, and at almost 5'8, plus high heels on, paris wasn't standing too much taller than jenna beside her. i need 2 find that pic. there wasn't much of a difference at all-maybe 2-3 inches at best. therefore, if paris was about 5'9 with shoes on, jenna looked about 5'7 with heels. i'm estimating 5'5.5-5'6.
Austrian
said on 18/Jan/07
lol either Glenn has a major big head, or Jenna Jameson has a tiny one
anonymous
said on 27/Dec/06
she is 5'5-said so herself
Boche
said on 1/Sep/06
She states that she's 5'6" on her MySpace.
Glenn
said on 16/Jul/06
5-4,maybe 5-5.
Alex
said on 15/Jul/06
What did Glenn estimate her height as?
Lisa
said on 10/Jun/06
On the Tyra show she said that she was 5'5.
cicilolo
said on 2/Apr/06
Yeah she has said to be 5'6 all the time.
Alex
said on 8/Feb/06
Shes anywhere from 5'4-5'5, 5'5 is the most she'd be.
Marc
said on 29/Jan/06
I actually think she may be about 5'5" - 5'6". Ron jeremy is about 5'6", and in this picture he is leaning in, so he could be as small as 5'5". Assuming she is not wearing heels, she should be about 5'5" - 5'6".
link
balita
said on 28/Jan/06
chased the internet after pics of her - hmm, what are you guys thinking ? - and yes : this is jenna !
trueheight
said on 24/Jan/06
That IS jenna jameson; believe me, i would know lol
Buster
said on 24/Jan/06
She used to be 5'4"
All the 'rough action' she's received in her movies has caused her to lose at least 2 inches in height.
Fact.
Glenn
said on 23/Jan/06
its jenna.wouldnt I know? it was after an event she was hosting.
J.
said on 22/Jan/06
Hmm ...it does look like Jameson. The thing with her, as with many people in 'that' industry, is that she can look like a different person in every photo.
[Editor Rob: I did look at a bunch of 'safe' pics if you get the drift and her appearance changes a lot...]
Anonymous
said on 22/Jan/06
jenna has claimed to be 5'6" in several interviews
balita
said on 22/Jan/06
not to make myself look like a perverse fool but it really doesnt look much like her on that picture :)
[Editor Rob: well, On this page to me they look kinda the same...this is a snap so she might not be looking top quality...if isn't her, then maybe Glenn can clear it up...]
JDR
said on 22/Jan/06
First of all...that's not a picture of Jenna Jameson...and well yea...
[Editor Rob: someone else check the pic on this page and see if it is or isn't this girl 'jenna' or is it another person...of course, I have no knowledge of this industry and 'jenna' was the name glenn gave ;-)]