Jennifer Ellison's Height
5ft 6 (167.6 cm)
British Actress and Singer best known for tv series Brookside and film The Cottage. Her acting agency lists her 5ft 6 (167cm) and weight of 9 stones (126 pounds). In 2015 she revealed she now weighs 3st more than an ideal 10 stone weight
"I need to lose about 3st. I weigh 13st."
.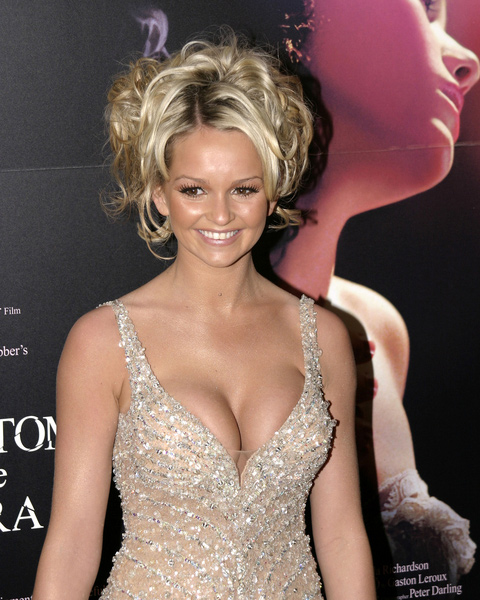 Photos by PR Photos
You May Be Interested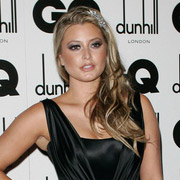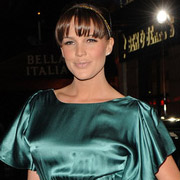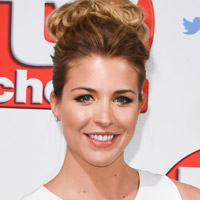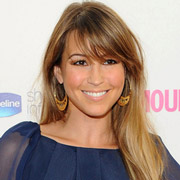 Add a Comment
17 comments
Average Guess (3 Votes)
5ft 6in (167.6cm)
Miss Sandy Cowell
said on 21/Nov/19
I have watched Jennifer's film 'The Cottage' since I wrote that comment three years and a week ago precisely. The film is very sweary and that makes me laugh, but Jen does a great deal of fighting in it, and it isn't terribly easy to take in the height of a girl who is kicking about and shouting at her captors, but then, who can blame her?
I have no choice but to go with 5ft6! 😂
Sandy Cowell
said on 14/Nov/16
I used to watch 'Brookside' and I certainly remember Jennifer! I didn't think she was as much as 5ft6; perhaps she wasn't fully grown yet!
I have also seen her in 'the Cottage', with Andy Serkis, and as I have a copy, I will take in her height next time I watch it!
John
said on 7/Sep/16
5ft 4 no more, shes listed 5ft 6.5 which is ridiculous
snoopy
said on 29/May/13
5ft 5 looks decent or even slighlty less
B
said on 15/Nov/08
No way is she 5'6. 5'4 or slightly over - max! She's always in gigantic heels and is still smaller than most people. Everyone in Hell's Kitchen looked tall in that series when most of them are short.
She's very, very slim so I think that's why she appears taller but when she's promoting her movies etc and is around other people who are taller or at least average height - she's shown to be quite petite. And Danielle Lloyd claims that she's 5'7 but after seeing her in Celeb BB, I'm guessing she's a little bit under considering she only really appeared tall when she had on her heels - being taller than Jo o'Meara doesn't count when they're both in flats considering Jo's as with every other member of S Club 7 except Tina (who's about average height) is tiny.
Tracey
said on 11/Sep/08
In the video 'Bye Bye Boy' she looks fantastic, her legs look so long, slim and toned. I am amazed that she is only 5'6" and also pleased as that is my height. It has given me the incentive to loose some weight and get toned - I would love it if my legs and bottom looked liked hers do on the video!
Victorian
said on 29/Aug/08
I'm going to have to correct myself on the comment on Denise van Outen - by taking it back. But based on the comparison with Osbourne - who wouldn't reach the height of Ellison if she was standing straight - I still stand by my guesstimate.
Victorian
said on 18/Aug/08
For clarity; the last post was made by me.
Anonymous
said on 18/Aug/08
Judging from this pic:
Click Here
She's taller than 5ft2+Heels+Hair+Hat Kelly Osbourne (The heels are at least 3.5 inches) as well as at even with Denise van Outen (it's her according to wire image, I've never seen her before) who definitely has a shoe advantage - even though she's slightly closer to the camera.
That puts Ellison at 5ft6 at least, and I wouldn't even rule out the possibility that she's 5ft6
bec
said on 17/Jul/08
I think she is a lot smaller probs 5ft 4 ish. although theres pics of her on the internet standing next to danielle lloyd whos supposed to be 5ft 8 and she doesnt look that much shorter. However I think danielle is really 5ft 6 as some sites have her listed as.
derryn
said on 24/May/08
she probably is about 5'6. i'm 5'7 and shes only a tiny bit smaller than me.
Parker
said on 23/Feb/08
Look in the 'Sun' newspaper today. Picture of Jennifer Ellison with Coleen McCloughlin. Can't see Jennifer at 5'6...she looks shorter than Coleen
Andrew
said on 23/Feb/07
No way 5'6". I stood next to her in a bank in Liverpool and she looked 5'4" max in trainers. I'm 5'7" and I towered!!
Phoebe
said on 2/Jan/07
No way is she 5'6". I'm 5'1" and she is at a big push 2" taller than me.
Merlise
said on 4/Dec/06
Well I am 5'3 and was wearing four inch heels and Jennifer was wearing converses. She was at least two inches taller if not more. She's a tall girl. Not as skinny in person as in magazines either, much to my brothers dismay.
anonoymous
said on 29/Nov/05
How is she 5'6? Emmy Rossum (5'7") was at least 3 inches taller than her in The Phantom of the Opera. I'd say she HAS to be more like 5'3"
[Editor Rob: actually I would maybe give emmy more 171ish, but a 3-inch difference? Someday when I see this I'll have a look. Meantime, I've seen Ellison described 5ft 4 in her brookside days right up to 5ft 7, but I think just the 5ft 6 is maybe closest. Beside the 6ft Barry in these heels she looks in that range. With Minnie Driver - there's slight tilt in that picture she looks no more than 168 really...which I give her.]
Anonymous
said on 18/Oct/05
Jennifer is tiny !! 5'6 in about 4/5 inch heels !!