Jeremy Sisto's Height
6ft 1 ½ (186.7 cm)
American actor best known for roles in films such as Waitress, Wrong Turn and tv series like Suburgatory and Law & Order.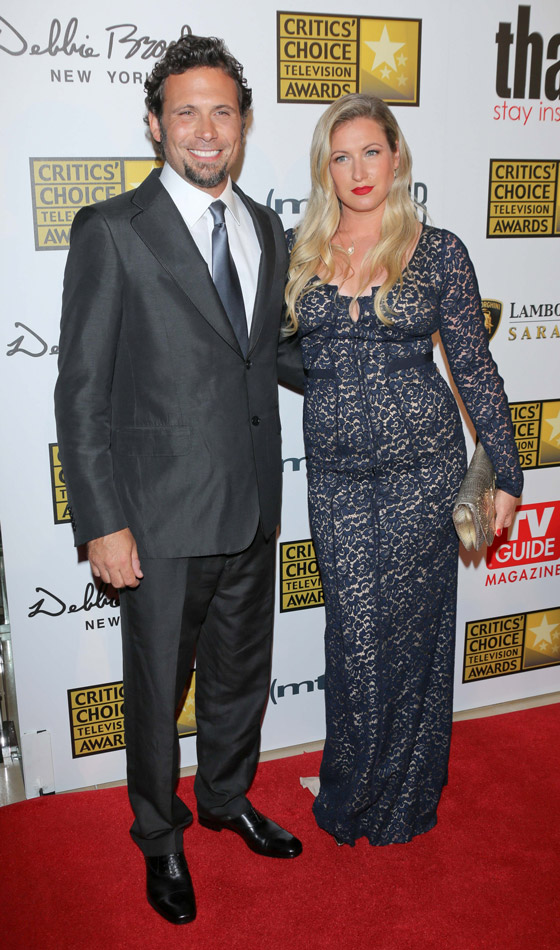 Photo by PR Photos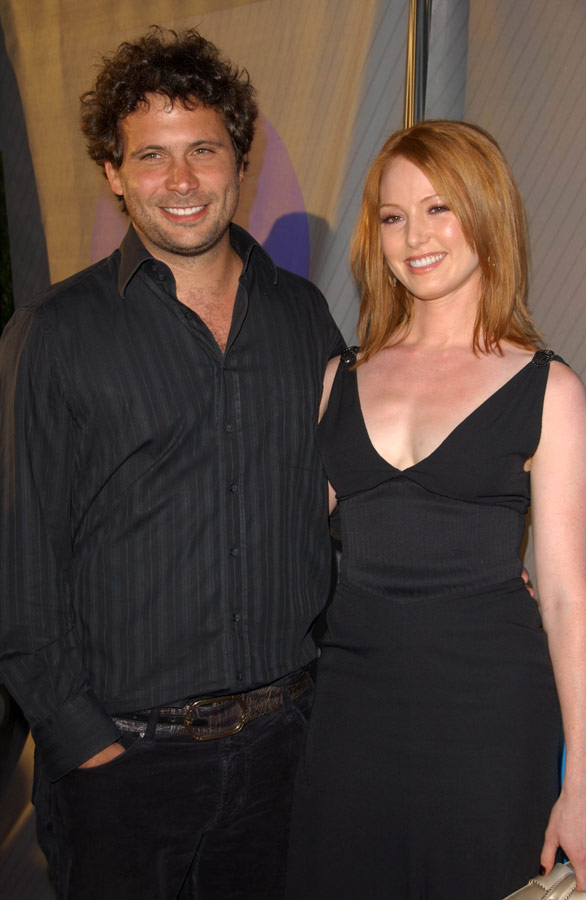 Jeremy and
Alicia Witt
(2.5" heels)
Photo by s_bukley/BigStock.com
You May Be Interested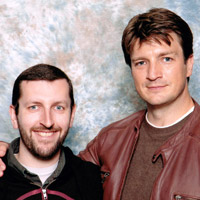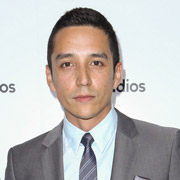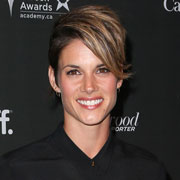 Add a Comment
31 comments
Average Guess (11 Votes)
6ft 1.39in (186.4cm)
Rampage(-_-_-)Clover
said on 13/Oct/20
He's a tall actor, at least this mark
Chris Junior Hernandez 1990
said on 12/Oct/20
If Sisto is 187cm then Walton is 195cm.
Miss Sandy Cowell
said on 6/Oct/20
🎁🎈🎂 Happy Birthday Jeremy! 🎂🎈🎁
Well, fancy that? It's Jeremy's 46th Birthday today. Congratulations to him.
6ft1.5 😁👍
🎁🎈🎂🎊🎁🎈🎂🎊🎁🎈🎂🎊🎁🎈🎂🎊
Chris Junior Hernandez 1990
said on 15/Apr/20
David Walton does make him look 6'1.
Jtm
said on 8/Oct/19
Don't see over 6'1 at all.
Miss Sandy Cowell
said on 6/Oct/19
🎂🎈🎉 Happy Birthday Jeremy! 🎉🎈🎂
Wishing Jeremy a Very Happy Birthday today. This interesting actor turns 45. My word, he was brave to star in the film 'May', which at one time I found selling for a ridiculous £60. For mine, of course, I paid infinitely less! 😯Jeremy also starred with Liv Tyler and Frank Langella in the amusing, yet sensitive movie 'Robot and Frank' and more recently, I saw him in a scary film called 'Hangman', which I ordered even before the showing on the Horror Channel came to an end. That's how good it is!
6ft1.5.
🎂🎈🎉🎁🎂🎈🎉🎁🎂🎈🎉🎁🎂🎈🎉🎁
Junior Hernandez 1990
said on 1/Jul/19
No way he is 6'2. That will make David Walton 6'5. Walton is listed everywhere at 6'4 just not on Rob's site but i think he is more like 6'4 1/2 and Sisto is listed correctly not higher.
Rampage(-_-_-)Clover
said on 21/Jan/19
Actually I agree with Jake. Looks close to 6ft2
berta
said on 7/Dec/18
186-187 seem about right
Junior Hernandez 1990
said on 24/Oct/18
Look only 6'1 with 6'4 David Walton in Break Point.
Jake: 1.84 m- 1.85 m
said on 29/Aug/18
I think he's nearly 6ft 2in.
JJAK
said on 27/Oct/17
very tall guy anything under 6 1 is ludicrous he must have the wingspan of a 6 4-6 guy!.
Pretty good actor all around I used to think he was about 6 2 but 6 1 to listed seems right.
He is in a lot more stuff than listed was in a flick with jim cavizel unknown looked tall several tall guys.
Sandy Cowell
said on 21/Aug/17
I watched Jeremy in the film 'May' yesterday. I was wondering if he was truly as super-tall as he looked or whether he was acting with a particularly tiny actress.
The actress is called Angela Bettis, and I haven't found her on the site yet, but you can tell instinctively that she is super-small; maybe she'll be worth checking out some time soon!
As the names came up at the end, I recognised Jeremy's and when I looked at his credits on this page just now, I saw 'Wrong Turn' - so that is from where I recognised him. I must admit that seeing he is 6ft1.5, perhaps co-star isn't as small as I thought, but there you go! That makes it more exciting when I finally find out how tall she really is! (She looks 4ft10/11).
If you get round to watching 'May' - be warned! It's sad and
very disturbing and only for the strongest-stomached among us! The acting though is brilliant!
Rampage(-_-_-)Clover
said on 5/Apr/15
He looks like a taller Charlie Day
Yaspaa
said on 18/Dec/13
Don't forget Clueless. :)
Rampage(-_-_-)Clover
said on 18/Oct/13
Jesse L. Martin is 187cm aswell I think. Near 6ft2 on Law and Order
Lorne
said on 19/Sep/13
Yeah, when I first came on the site Sisto and Jesse L Martin we're both listed 185cm. Didn't realize you upgraded Sisto. I can certainly believe 187cm, but not convinced he's taller than Martin.
Lorne
said on 17/Sep/13
Hey, you upgraded him! But the description say's that "the existing" 186cm is spot on. Do you think he's 186 or 187? I thought he was 187 years ago, but he isn't taller than Jesse L Martin, so I would prob go with 186. (Sisto is listed 187, Jesse Martin 186)

Editor Rob
the 186 in the description was from several years ago, he was given 187 a while ago now.
Rampage(-_-_-)Clover
said on 7/Jul/13
Somewhere in the 186-187cm range. Tall guy
Mr. R
said on 8/Feb/12
Jeremy was one of those pleasant surprises. He is spot on 6-1.5
Silent d
said on 5/Feb/12
187cm. He looks huge on suburgatory.
Chris
said on 1/Jan/08
im watching clueless right now and i just saw some photos of him from sometime this year, i feel that he is 6' and as a side note alot of people in clueless were born in 1974
saddas
said on 28/Dec/07
in the movie unknown he's a little shorter than jim caviezel who's about 6'2. so he's most likely 6'1.
Anonymous
said on 8/Dec/07
Anyway , there's some mistakes in the conversion foot to centimeters , cause I got a measure tape with both foot and centimeters and 6' 2 it's 187 cm not 188 , 6' 3 it's 189 cm not 190 6'5 it's 195 cm not 196cm ,,,
Anonymous
said on 3/Dec/07
In my opinion more around 6' , like z2 said it's closer to Desmond height in wrong turn , does anyone have pics of him near 6' 3 Goldblum ?
Austrian
said on 25/Feb/07
well he might not be 6'3 but he could easily be 6'2
hes tall
AA
said on 4/Jan/07
I don't remember where, but I'm pretty sure I've seen him listed at 6'3" in the past...what a joke!
Height Tracker
said on 10/Dec/05
I just got done watching a movie called Hideaway, with Jeff Goldblum. Jeremy plays some crazy, demonic killer in this movie and I have to say that he does look quite tall. 6'1" sounds accurate.
sam
said on 31/Aug/05
He looked about the same height or slightly taller than Peter Krause, who's 6'1". So maybe just over 6'1" is accurate.
Mr. R
said on 30/Aug/05
Having just seen Jeremy last weekend, and walking past him several times, Jeremy is indeed 6-1. 185-186cm is pretty accurate.
Z2
said on 30/Aug/05
I'd say his hair does make him seem taller, but in the movie, "Wrong Turn," Jeremy didn't seem that far off from Desmond's height and Desmond is 5'9". I would say Jeremy is around 5'11".