Jeremy Sumpter's Height
6ft 0 (182.9 cm)
American Actor best known for appearing in Peter Pan, Soul Surfer and Into the Storm. His website stated his height as 6ft till age 18 and since then 6ft 2 and weight as 165-170 pounds.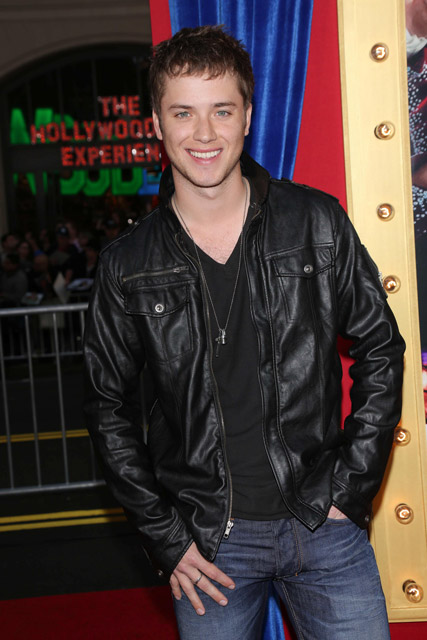 Photos by PR Photos
You May Be Interested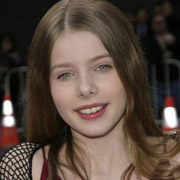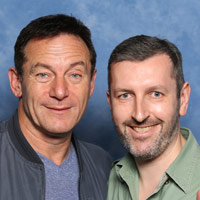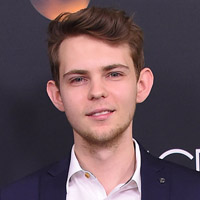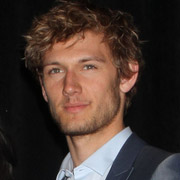 Add a Comment
72 comments
Average Guess (5 Votes)
6ft 0.55in (184.3cm)
Miss Sandy Cowell
said on 26/Apr/19
6ft2 is what I just found for Jeremy, but I am not agreeing with it!
I saw the name and I simply KNEW I had seen him in something other than what is mentioned above. It's a 2001 film called 'Frailty' and Jeremy plays a son of a bitter and twisted, violent and angry father, played by an impressive Matthew McConnaughey. The film is well worth seeing, but it shows Jeremy as a 12-year-old, so if you're interested purely in the Sumpter height, something more up-to-date is called for!
I will go for 6ft and a quarter-inch.
Junior
said on 9/Nov/17
Jeremy Sumpter did not grow and probably still 6'0 maybe 6'0.25" at most and weigh about 170 pounds.
Rampage(-_-_-)Clover
said on 15/Mar/16
Rob, maybe this photo is better?
Click Here
I think Richard has a shoe and angle advantage over Jeremy
Pedro
said on 14/Aug/14
@Rob I think in some cases they put the height from when they were like 16 on their website and then simply forget to update it for a while.
But I think you are right in Jeremy's case. He doesn't look 6'2" in recent pictures.
[Editor Rob: I thought there would be some recent pics of him beside richard armitage since they are in that storm film, but didn't see any good ones at first check.]
Pedro
said on 13/Aug/14
He is now listed 6'2" on his personal website:
Click Here
[Editor Rob: that shows how fast time flies as it was about 6-7 years ago that he was still called 6ft on there.]
xaoxiohi
said on 5/Feb/12
Click Here
Rob, please check out and say me - what is difference in height between Sumpter and Oller, thanks?
[Editor Rob: it might be a couple cm, but the Oller guy I think leans his head back a bit there..]
zaq
said on 9/May/11
katie is 5'10 and jeremy is 16 at the time of that picture, they look same height so he was 5'10 at 16 and probably growed slowly after that since he already grew like 8 inches round 14.
so 5'11 sounds right
Menace 195cm
said on 24/Mar/11
met him in Sydney, 6'2" on his official site is a ridiculous claim, he is no more than 5'11" (in shoes).
Jason
said on 19/Dec/10
5'11" or 6' even, who cares, What I want to know is he hung? 5" or 12"
Who here can answer that?
I didn't think so, But either way, I'm guessing an even 8 1/2" :P
Love you Jeremy!
D.D.
said on 17/Dec/10
Jeremy Sumpter is 5 feet 11, or 5 feet 12 MAXIMUM.
ZAQ
said on 8/Jun/09
To be even more precise
his bday is in febuary btw
13.5 5'0
14.5 5'8
15.5 5'8 1/2
16.0 5'9 1/2
16.5 5'10
17.0 5'10 1/4
17.5 5'10 1/2
18.0 5'10 3/4
19.0 5'11
ZAQ
said on 20/Mar/09
DejaVu says on 14/Mar/09
He should be downgraded to 5'11
So it seems everyone agrees with me, 6'2 is a dumb claim for a 5'11
DejaVu
said on 14/Mar/09
He should be downgraded to 5'11
ZAQ
said on 25/Feb/09
how do you grow 8 inches in a few months that is alot its like shocking
i've never seen anyone grow that much in a few months
but nevertheless you grow 11 inches during puberty and it appears that 5'0 is exactly when he started so he should be 5'11 as a final height
ZAQ
said on 25/Feb/09
yes i have seen him myself i am 5'9 in shoes and my eye level was about up to upper lip i would say he's 5'11 flat
i dont know why he would put 6'2 on his site not even close
miko
said on 24/Feb/09
True, I think he is around the 5"11 mark. I wouldn't go as low as 5"10 however.
Definately not 6"0 flat, that would put him at 6"1 out of bed which is insane.
ZAQ
said on 23/Feb/09
MIKO
in many different pics of him i would say he is more around 5'11 like if you look in the pic with him chris lloyd theres a pic i put down a few comments down he looks a lil bit shorter then a legit 6'0 guy
and if you go on robs page there is a pic of him i also put up with him and 6'0 dean cain and he only looks like 5'10 1/4 to 5'10 1/2 and this was taken when he was 19
miko
said on 10/Feb/09
His 6"2 claim is one of the most ridiculous ever on this site.
Here he looks just short of the 6"0 mark (as he usually does) next to 6"0.75 Isiah Washington.
Click Here
5"11.75 would fit this guy bang on.
ZAQ
said on 20/Jan/09
I cant believe your just going to let him get away with being 6'0
Your adding an inch to his actual height
THis website is suppose to be accurate
ZAQ
said on 13/Jan/09
Hey grew like this
14 5'0-5'8
15 5'8 1/2
16 5'10
17 5'10 1/2
19 5'10 3/4
ZAQ
said on 9/Jan/09
Click Here
this was taken last year in 2008
Christopher llyod is old now and def shrunk and they look about the same
CLEM
said on 16/Sep/08
He is def 5'11
people grow 11 inches during puberty and i assume he started at 14 from 5'0
so he'd be 5'11 max
apiven
said on 3/Jul/08
from chat this week by jeremy:
Miami2003: Jeremy many different sites list different answers to these questions set the record straight how tall are you? What
Jackson
said on 9/May/08
6'? Nah, I doubt it. Jeremy is standing his full height in that photo whilst Katie is slouching a little with her head tilted at an angle. If she stood up straight it looks like she would be taller than him. I'd put him at 5'9.5" in that photo, possibly 5'10.5" now.
brother_h
said on 20/Mar/08
timberlake pic? you know that JT is 5'10-5'11. i met him and he is an inch shorter than 50 cent. winner!
apiven
said on 5/Jan/08
his official site now listing him at 6'2 170 pounds wow he used to be 6'1 148 on there. the timberlake picture alone proves he is at least 6 feet
brother_h
said on 17/Dec/07
Katie shouldnt of tilted her head, if she didnt she would be the same heights as him.
i know i already said that but someone decided to make a big post and no one wouldve read mine. he doesnt look 6'0. not yet anyway.
glenn
said on 12/Dec/07
your right alex.i was in disgust at that and how mainly a certain aspect or 2 of the site was becoming as joke.not going to get into that here.one of them is not what rob thinks.at least i dont think he knows how i feel.ill probably not say anything and spare rob some grief.or maybe ill email him at a later point.thanks rob for handling that like a gentleman.like alex said,it wasnt vulgar.but is was embarrasing to me,and the site if people are reading it.imagine the other things they read.fights are the norm in threads.not other things.
Alex
said on 12/Dec/07
Glenn and Rob, I do agree but nobody didn't say anthing perverted or vulgar at least. Its fine to say she's good looking but don't have to keep on repeating it at a height site. If it was a dating site then of course. LOL
[Editor Rob: it dragged on too much, I didn't show some comments though, there were more.]
Editor Rob
said on 12/Dec/07
Yeah, your right. I should cleaned those 2 threads up, some comments gone way over the top. Back to the height...I cleaned some of this up now.
Fisher
said on 11/Dec/07
Wow! I wonder if Katie went to my high school which is like 5 min from the Edwards theater in the pic above. Katie you a Coyote alumni?
glenn
said on 11/Dec/07
i agree with acg 1000 times over.its embarrassing and disgusting.i was gonna keep my mouth shut until acg mentioned it.its so childish.then people get on me for my temper.this is a 1000 times worse.rob should be ashamed of himself also for how he let some things go.im not going to get into that here.what a joke.coincedently i was just going to email rob my disgust right this very second.hopefully i wont be to ashamed to be on here or lumped in.my friends laugh everyday here.to my knowledge,she isnt responding,that should be a hint.and its not needed anyway even if she did respond.she commented on my pic last week and i didnt jump all over her.or even refer to her.i did comment though.like a gentleman.more power to you acg.you are the man.i didnt want to comment and get attacked or looked at as my usual drama queen.my gripes are legit though.
Alex
said on 9/Dec/07
5'10-5'11 135lbs is like a rail. You should weigh at least around 170lbs to look more healthy.
Mr. T
said on 9/Dec/07
135 pounds for a 5'11" kid isn't extremely thin. I've seen guys his height at 120...that's getting there.
ACG
said on 8/Dec/07
ugh, i've seen one too many times an internet site or forum consisting of mostly guys and once a woman shows up it turns into an all-out pathetic drool-fest. then the girl leaves and everyone wonders why there aren't more female posters/members.
this is a celebheight site, guys, if you feel like complimenting/judging someone based on their beauty, just got to amihotornot.com or whatever it's called.
part of me hopes katie posts more celeb photos just for the sake of it being nice to see more comparisons on this site to gauge how tall some celebs are. and her being 5-10 as opposed to 5-8(mamun, glenn and rob) may help shed a new light on some mystery heights.
but i also think it might be best if katie stopped contributing before this site turns into fivefoottenkatieappreciation.com. i'm already sick and tired of seeing people with their heads up her ass.
i'm just amazed that katie is still posting here, if i were her i'd have requested my photos be taken down and ran as fast i could in the opposite direction.
and as Jason said you guys are acting as though you've just spent 30 years in prison and katie is the first female you've seen in forever.
she certainly is not ugly, but from reading what people write i'd think she was inhumanly perfect creature of god that had descended from the heavens.
on a regular basis(mall, on the street, at work), i see dozens upon dozens of girls who i think eclipse kate in terms of physical attractiveness.
like i said, she is by no means hideous, but on all counts i fail to see what the big deal is here.
oh, and i think that jeremy could easily be almost 6' today. ;-D
brother_h
said on 8/Dec/07
Katie shouldnt of tilted her head, if she didnt she would be the same heights as him.
OutBenchThis
said on 8/Dec/07
Its a bit hard to make any estimate on this guys height when he's likely to have grown since the photo.
Anonymous
said on 7/Dec/07
If Katie stood up properly she would probably be a little taller, dont be fooled by his hair, it gives him an extra 1.5". I say on this photo he just about looks the 5"11 Rob gives.
RobertJ
said on 7/Dec/07
no shorter than 5'11'' here, he probably is 6 feet now. You guys really gotta cool it with the katie stuff, it's not like she's interested in meeting/dating people online.
Socom
said on 6/Dec/07
Sumpter is not 5'11 or 6' or 6'1, I think this guy is 5'10.75 on the dot.
l0ck n l0ad
said on 6/Dec/07
Hey JohnP, I was just browsing through the main page and my eyes stumbled upon Katie's face and I wondered who's that hot celeb, then I entered this page and realised the actual celeb is that kid, what a shame. Jeremy who? I never heard of him before but fair enough :-)
dmeyer
said on 6/Dec/07
katie dosnt stand tall but he dosnt either he could be 5'10.75
Danius
said on 6/Dec/07
I agree with what JohnP says, give her, her own page like Glenn so people can compliment her about being a pretty girl, but yea she looks older than 19, I thought like 22-23ish, real hot though.
JohnP
said on 6/Dec/07
l0ck, haha, it's funny because I actually thought so too. :D
Katie looks different in this pic compared to the Matthew Lewis pic, so I didn't recognize her.
Man, aren't you a little rude by saying she looks older? Women are often offensed by getting to hear they look older than they really are. Unless they want to look older.
Otherwise, I think you people are way too much of the subject, you talk more about "Katie being hot" than the actual guy who this page is dedicated too.
Rob, maybe you should give Katie her own page, or at least put her on that "user site" (unless you haven't already done that of course, since I haven't checked that page for a while), so people could discuss it there instead, lol.
Anonymous
said on 6/Dec/07
It looks like Katie is bending her knees. He doesn't look much taller than her from the camera angle, though her shoulders look higher than his and her neck seems longer. I would be suprised if she's not a 1/2 inch shorter than him - tops.
Antron
said on 6/Dec/07
Justin Timberlake is only 5'11. Jeremy is a bit closer to the camera, so I'll buy him at 5'11 too.
Anonymous
said on 5/Dec/07
That woman is beautiful.
Kevin Durant
said on 5/Dec/07
Jeremy Sumpter is 5'11 1/4 in this picture, and Katie once again look like a goddess.
Unknown
said on 5/Dec/07
Katie,how old are you?
Katie
said on 5/Dec/07
July 2005, to be specific. I was 17 at the time and Jeremy was only 16. I definitely believe his site's claim that he's 6' or 6'1 now.
mofo
said on 5/Dec/07
rob katie says he was 2 inches taller so should'nt he be listed at 6ft?
Alex
said on 5/Dec/07
Danius, I agree to that!
Compared to 5'10 Katie he does look 5'11-5'11 1/4.
apiven
said on 5/Dec/07
Click Here
Either Justin is only 5'11 or Jeremy is 6 or 6'1 ...Jeremy looks 5'11.5 with Katie and looks taller then Jt by .5 inch or at least same height... I think they are both 6 feet even!
Katie
said on 8/Nov/07
I met Jeremy Sumpter in 2005 when he was 16 and he was about 1-2 inches taller than me. I'm 5'10, so that puts him at 6' at SIXTEEN. If he had an 8-inch growth spurt while filming Peter Pan, I'm sure he didn't stop at 16. Boy HAS to be over 6' by now.
Anonymous
said on 16/Oct/06
He's for sure 5-10... no way 6-1
Viper652
said on 6/Oct/06
Possible that he just had a massive growth spurt, but I doubt it.
JK
said on 6/Oct/06
what a bunch of lies imdb has, Viper is right the guy isn't 6'1'', he isn't even 5'11'', he is barely 5'10'' next to 6'1'' carl weathers.
Viper652
said on 6/Oct/06
He does not look 6-1 at all.
AA
said on 3/Oct/06
Now IMDb lists as a 6-1... god dammit!!
JK
said on 11/Aug/06
looks 5'10'' tops to me.
AA
said on 7/Aug/06
In this pic, he may look 6':
Click Here
But next to Carl, he looks 5' 11" tops...
JK
said on 26/Jul/06
i think he looks 5'10'' to be honest Rob.
[Editor Rob: in late 2004 did look 5ft 10, his claim was 5ft 10.5 in early 2004...he might have just stopped growing then]
JK
said on 25/Jul/06
This guy is no where near 6ft, he looks 5'10''-5'10.5'' next to 6'1'' carl weathers.
Click Here
[Editor Rob: and this is recentish aswell, yes officially not 6ft]
Talisha Ann Nichole
said on 28/Mar/06
only an inch taller than me. Im a model.
Amanda
said on 5/Feb/06
His website has him at 17 and 6'. I really don't think he's going to grow anymore. He's been listed at that height for a year now, and if he was going to grow more, he would be 6' 0.5" or 6' 1" by now.
Kirk Vogel
said on 13/Dec/05
Jeremy's Official Website, of which he or his agent pays to host, says his height is 6'. That Web address: http://www.jeremysumpter.com/faqs.asp
[Editor Rob: hey, it's been updated now ;) I think it was 5ft 11 for a long while...]
Casey
said on 14/Nov/05
I don't think he grew that much. 6' 1" is generous when you consider that he had his big growth spurt during Peter Pan. Plus, he is nearly 17 now and isn't likely to grow much more.
[Editor Rob: I've not seen any recent pics to compare this guy, but will come back to him when newer ones appear]
Carla
said on 25/Oct/05
He Probably will stop growing soon, but I think that he will be over 6' tall.
TheRue
said on 24/Oct/05
Yeah, I'm sure he's alot taller now! Like Jeff said, he's only 16, I'm sure he's grown.
Jeff
said on 4/Oct/05
Alot of sites now list him as 6' 1". This is possible, I mean he is only 16 and still growing
[Editor Rob: yes, very likely he grew a bit more last year...]
Jeff
said on 19/Aug/05
I disagree with Kari. 180cm sounds right. No way is he 185cm
Kari
said on 15/Apr/05
Jeremy is more than 180 cm. He is even more than 185! And his height is still changing :)